There are three types of people in this world: 1) those who love the Super Bowl; 2) those who watch the Super Bowl for the halftime show; and 3) those who do both. You can group the SBP team in category three. So, in anticipation of this year's big event in Los Angeles, we've compiled a list of 10 epic halftime show moments
AND
a
prop bet challenge
that has a sweet
iPad Air
at stake. Simply take a walk down memory lane below and enter to win the gold.*
*Submissions due by 2/13 at 10am. One entry per person.
1. Diana Ross flew off in a helicopter.
Talk about a grand exit. In 1996, the legendary Diana Ross was picked up by a helicopter in the middle of a song, exclaiming "Oh, my — here comes my ride!" Not only that, she sat legs dangling while waving goodbye to everyone in the stadium.
2. Beyoncé brought back Destiny's Child.
What's more epic than a Beyoncé halftime show? Beyoncé bringing back Destiny's Child. The iconic trio performed crowd favorites like "Bootylicious," "Independent Woman" and even joined Queen B for "Single Ladies."
3. Britney Spears, NSYNC, Mary J. Blige and Nelly helped Aerosmith sing "Walk This Way."
The most chaotic halftime show goes to the Aerosmith, NSYNC and Britney Spears performance when Mary J. Blige and Nelly made a surprise appearance to help the group sing "Walk This Way." Britney wore a sock on her arm, JT made fire explode from his hands. Enough said.
4. U2 made a tribute to 9/11 victims.
In 2002, U2 made a stellar tribute to 9/11 victims during their halftime show in hopes of bringing the nation even closer together. And, unsurprisingly, it's considered one of the best shows in Super Bowl history.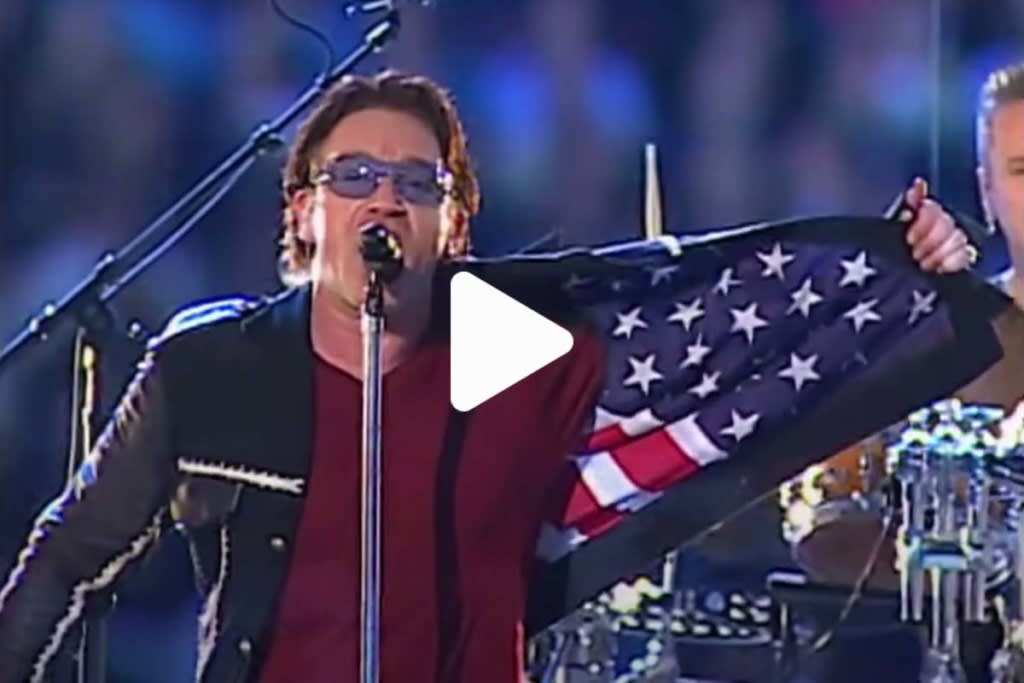 5. Prince performed in pouring rain.
In 2007, we were blessed by Prince's performance of "Purple Rain" in, well, literal pouring rain. The coolest part is he was completely unfazed. Legend of all legends.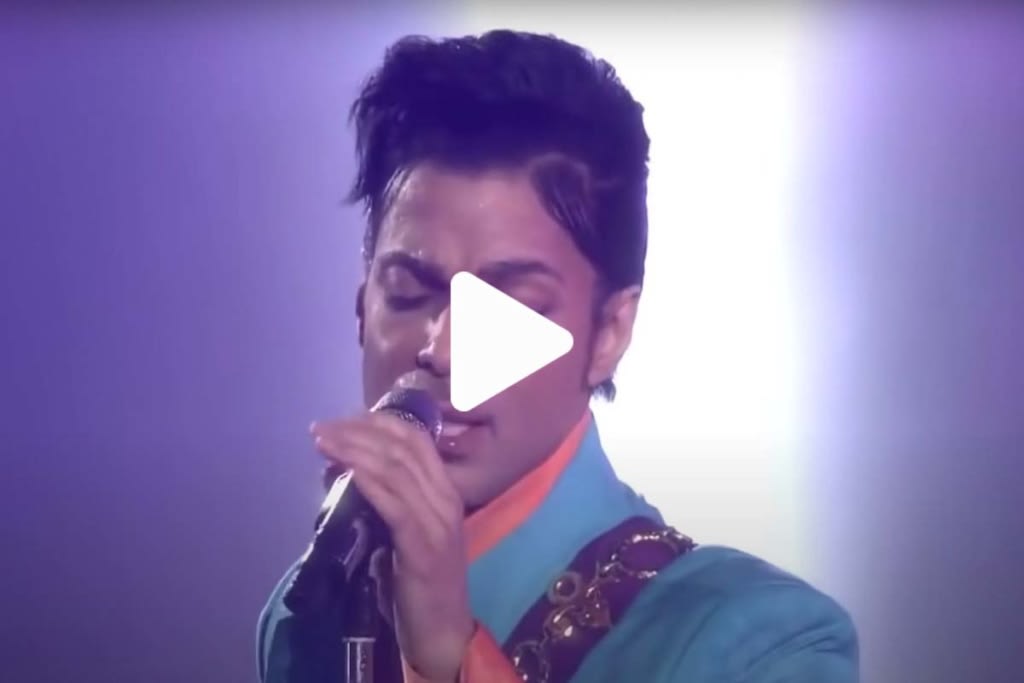 6. Lady Gaga made a leap of faith.
As we all know, Lady Gaga doesn't hold back. In 2017, she kicked off her halftime show by jumping onto the stage (supported by wires, obviously). But the best part is that her jump was hilariously cringey.
7. Michael Jackson just stood there for two whole minutes.
During the 1993 halftime show, Michael Jackson made a serious power move that involved…zero movement. He kicked off the performance by standing on stage for a whole two minutes without doing anything, which means about 17% of his show was staring in silence at the crowd.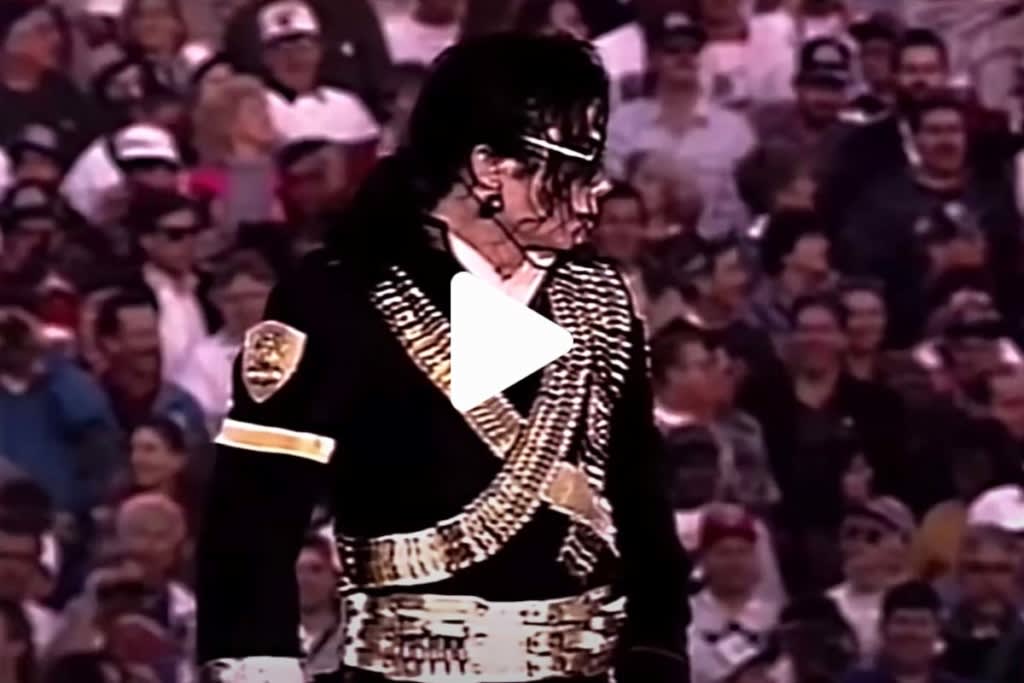 8. Katy Perry's iconic Left Shark.
In 2015, Katy Perry was essentially overshadowed during her halftime show by, yes, a shark. The pop star had two back-up dancers, one of which went rogue during a hysterical dance performance, leaving the internet to go wild with memes.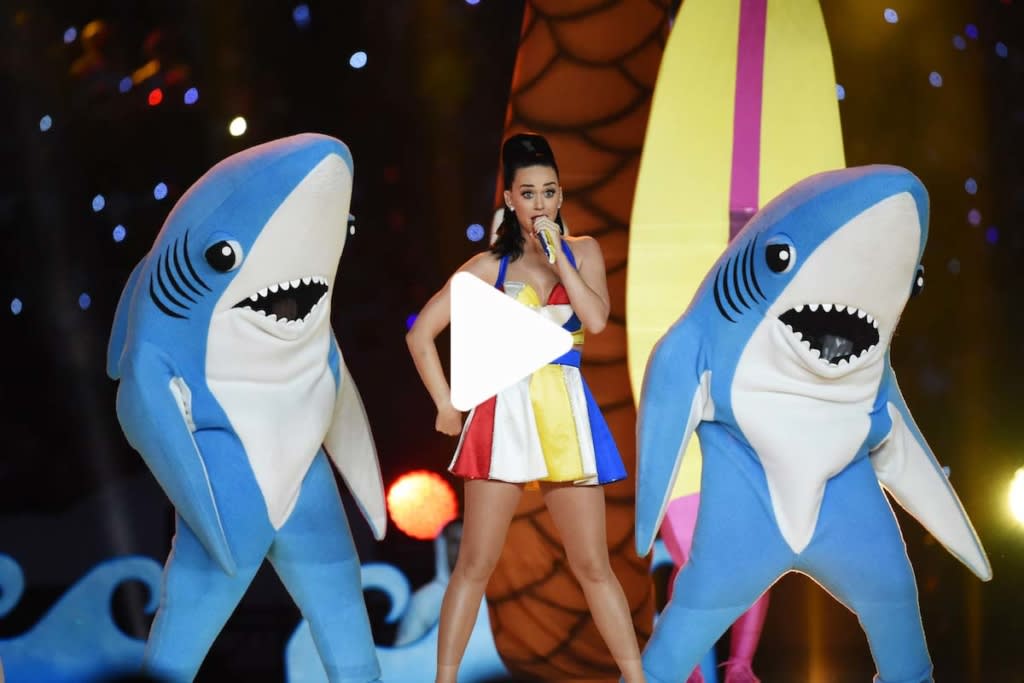 9. Bruce Springsteen power-slid into the camera.
Bruce Springsteen made serious strides (pun intended) during his 2009 halftime show when he did an incredible power slide right into the camera. Yet in typical Boss fashion, he got up, laughed and the show went on smoothly.
10. Janet Jackson's wardrobe malfunction (obviously).
You didn't think we'd get away without mentioning this, did you? Janet Jackson's wardrobe malfunction alongside Justin Timberlake is one of the most infamous moments in Super Bowl halftime history, leaving the duo in the wake of an awkward scandal.
---
What's the Super Bowl without a fun prop bet challenge? This year, we've put together a total of 15 questions for both the football pros and amateurs, and the person who gets the most questions right will win (drum roll please) an iPad Air. All you have to do is submit your answers by Sunday, 2/13 at 10am (only one entry per person). Let the best player win!