We're all for excellent food and great company, but how about a live show to spice up the same old same old? Like most things in LA, the best spots are usually a word-of-mouth game, but luckily, we've done all the research for you. From classic supper clubs to Italian disco haunts, here are the top restaurants and bars that deliver something extra with your order. So come on, live a little!
Tower Bar | West Hollywood | Jazz Pianist
In the mood for a celeb sighting with a side of jazz? Look no further than the iconic Tower Bar at the Sunset Tower Hotel. Housed in Bugsy Siegel's former residence, the Hollywood enclave remains true to its debaucherous DNA, while also delivering the most chic restaurant experience in town, with a famed jazz pianist playing for guests each night. "A West Hollywood staple, Tower Bar has a dark and sophisticated atmosphere with the sounds of jazz in the air and incredible views, and I'm not just talking about the cityscape.", says F. Ron Smith.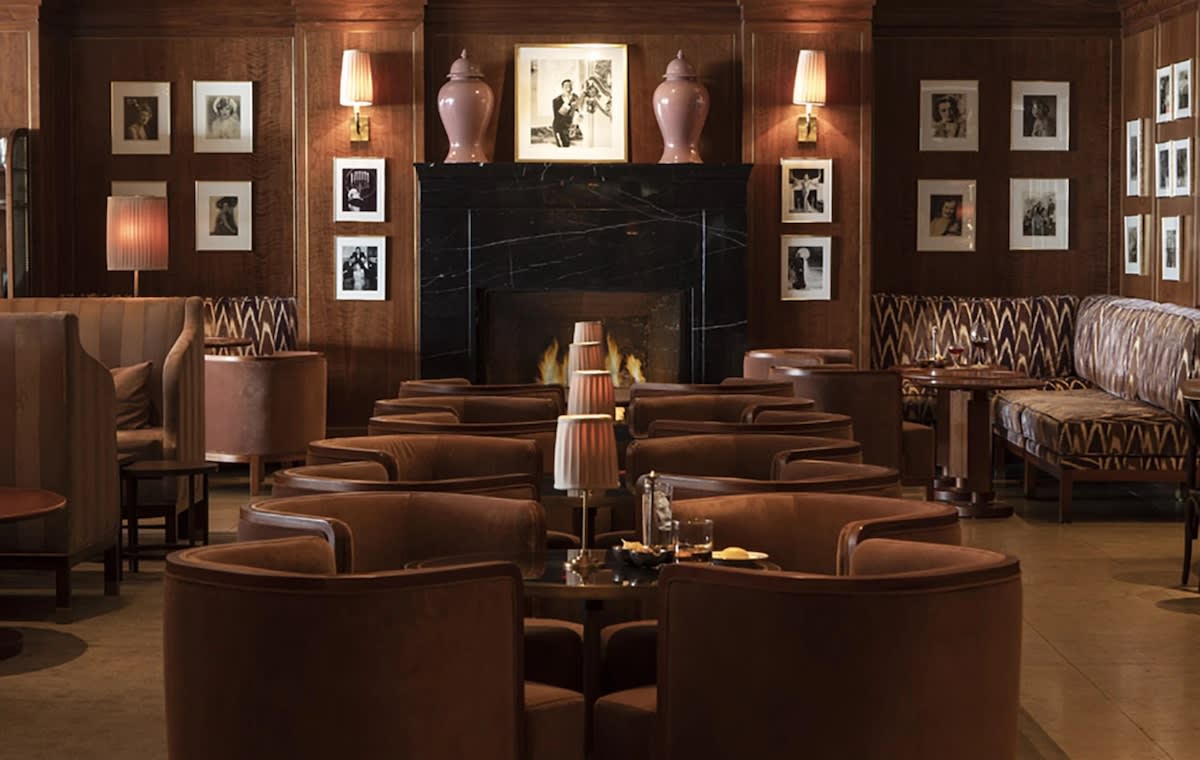 Image: discoverlosangeles.com
Toca Madera | Beverly Grove | Live Music, Fire Dancers, DJ
A modern Mexican steakhouse with a trademark earthy decor, Toca Madera offers a full sensory experience to rival your favorite Tulum haunt. Think bold seasonal menu, craft cocktails and live show featuring fire dancers and a resident DJ that drives the energy up as the night progresses. Oh, and it's even more fun for Sunday Brunch.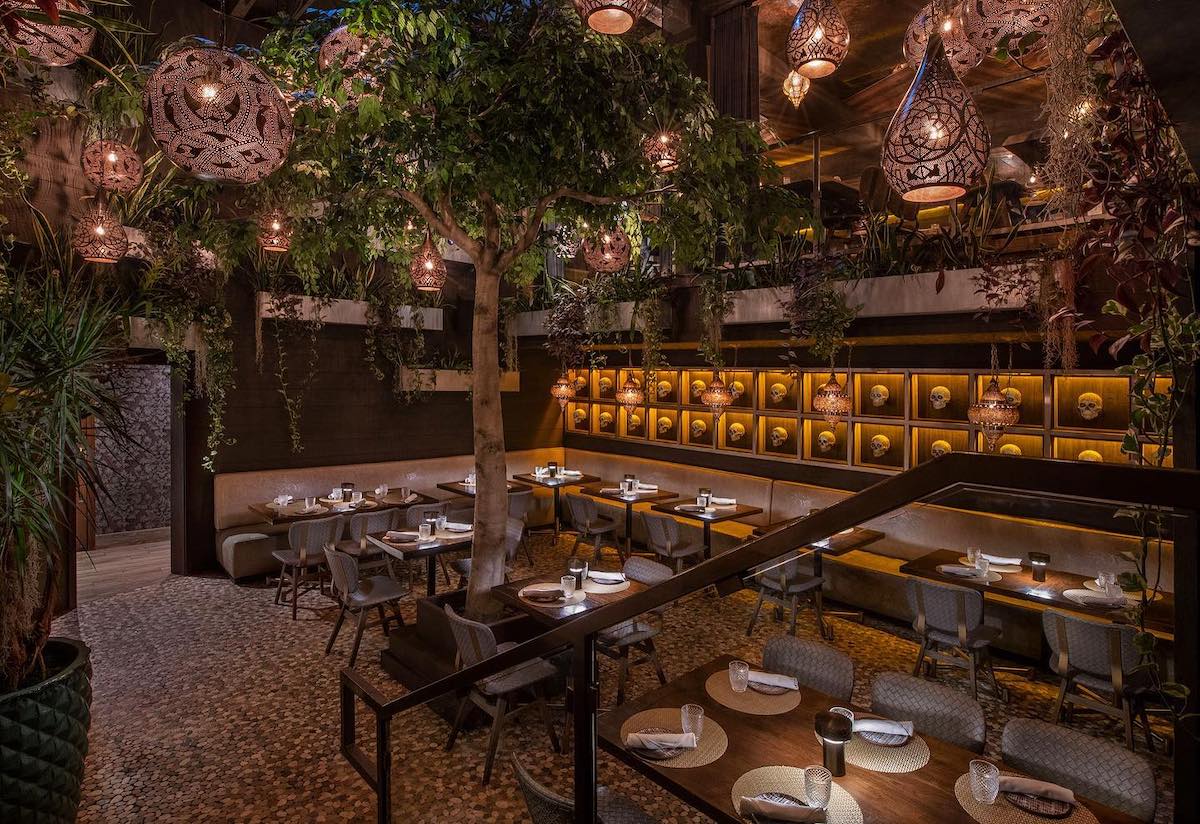 Image: tagvenue.com
Delilah | West Hollywood | Jazz, Live Music, DJ
Some nights are more special than others – and, for those special evenings, we recommend that you book a table at Delilah, a Roaring Twenties inspired Art Deco haven that fully lives up to its Insta-fame. Expect decadent food and a consistent roster of live entertainment, from jazz singers to dancers to a DJ who gets the party going after the clock strikes nine. "The atmosphere is quintessentially reminiscent of the 1920s flapper era", says Sewit Eshetu, "I love the burlesque dancers. Definitely a grown up place to unwind!"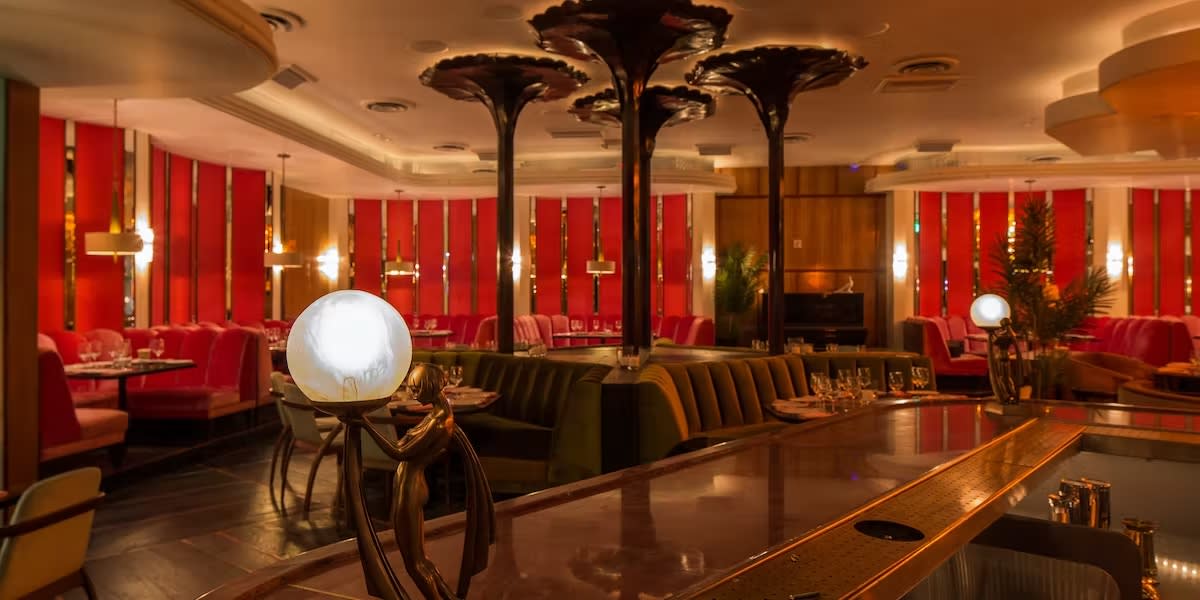 Image: delilahla.com
Black Rabbit Rose | Hollywood | Live Music, Burlesque, Magic Show
These days, we'll take all the magic we can get.. Cue in Black Rabbit Rose in Hollywood, a dimly-lit speakeasy bar with a hidden theater where guests can enjoy a weekend magic show, as well as regular live bands and burlesque. Hungry? Enjoy a selection of Thai delights from the takeout window next door. "Black Rabbit Rose was a one-of-a-kind experience", says Garrett Sanders, "from craft cocktails like the Dark Arts with activated charcoal to the magic show in a Victorian setting to the servers and staff continuing the slight of hand throughout the night. You're in for a real treat, and a few tricks as well!"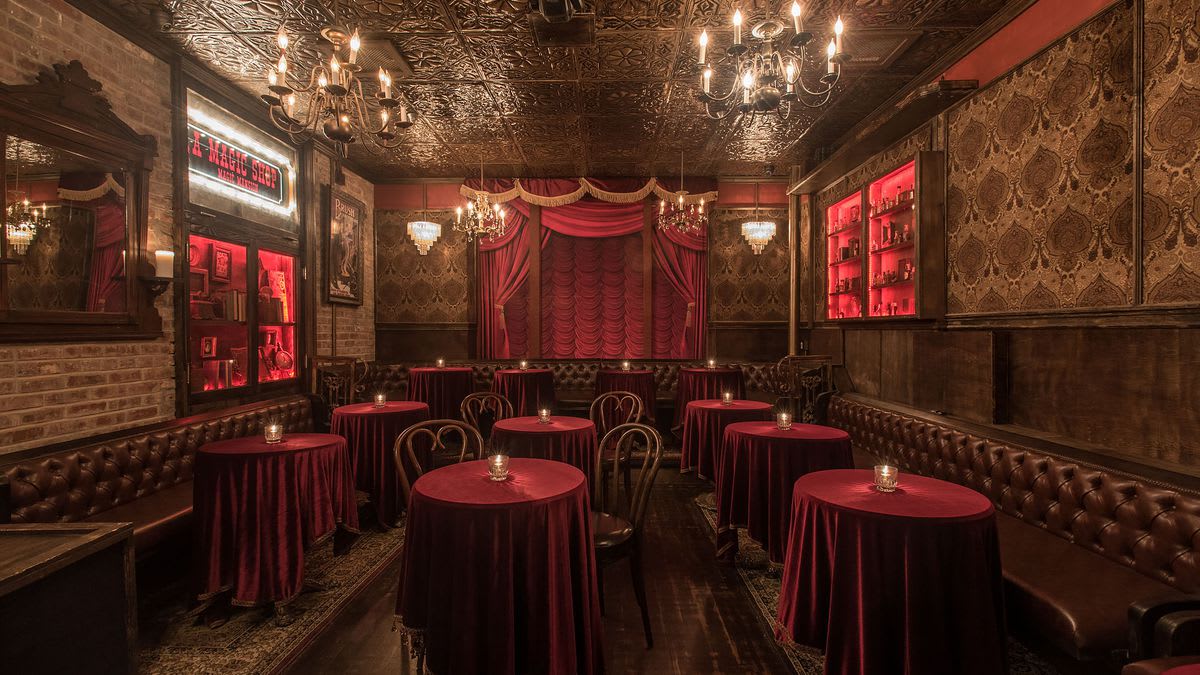 Image: la.eater.com
Bathtub Gin | Fairfax | Burlesque, Live Jazz & Sax, DJ
Rightfully tired of the 2020s? Travel back in time with a visit to Bathtub Gin, a longtime New York institution that recently opened its (hidden) doors on Melrose. Enjoy an eclectic 1920s decor, delicious craft cocktails, a full dinner menu and a daily entertainment roster that includes live jazz and sax, a weekend DJ, and a biweekly burlesque show for the books.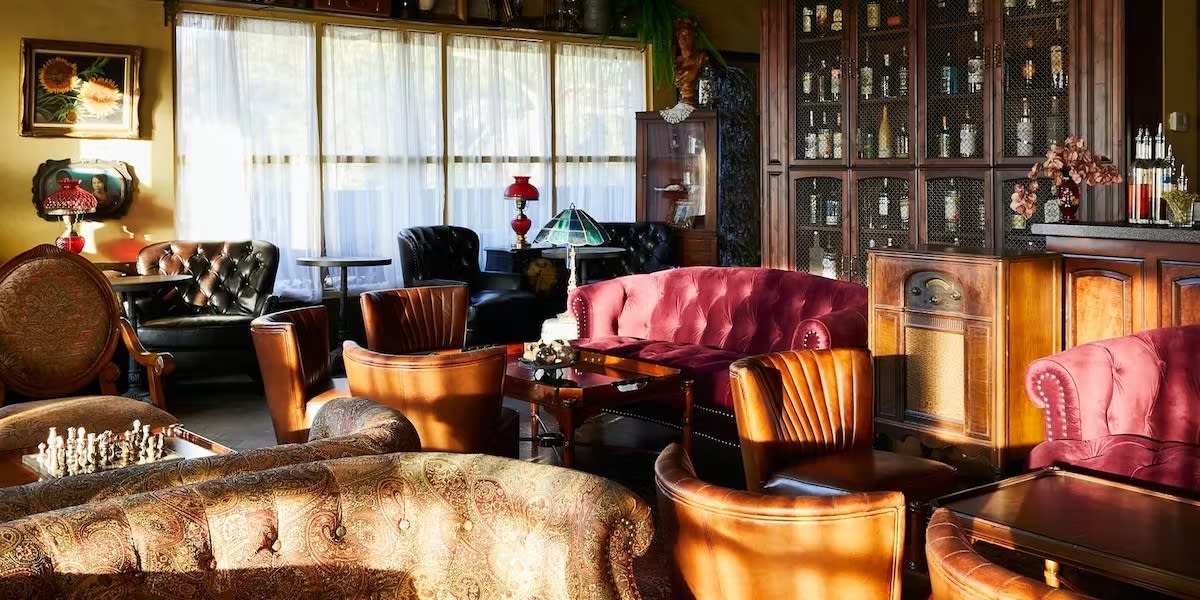 Image: bathtubginnyc.com
Townhouse Venice | Venice | Live Music, Comedy
Fun fact: this historic bar's live entertainment basement, The Del Monte, was once a true speakeasy with a grocery store front, dumbwaiter included! A century later, it still boasts a robust entertainment calendar, featuring everything from acoustic guitarists to open jam sessions to stand-up comedy that keeps locals coming back for more. "I love the vibe of this historic Venice speakeasy", says Nathan Stadler, "make sure to grab an artisan cocktail upstairs before heading down to the basement for a sweaty dance party with friends."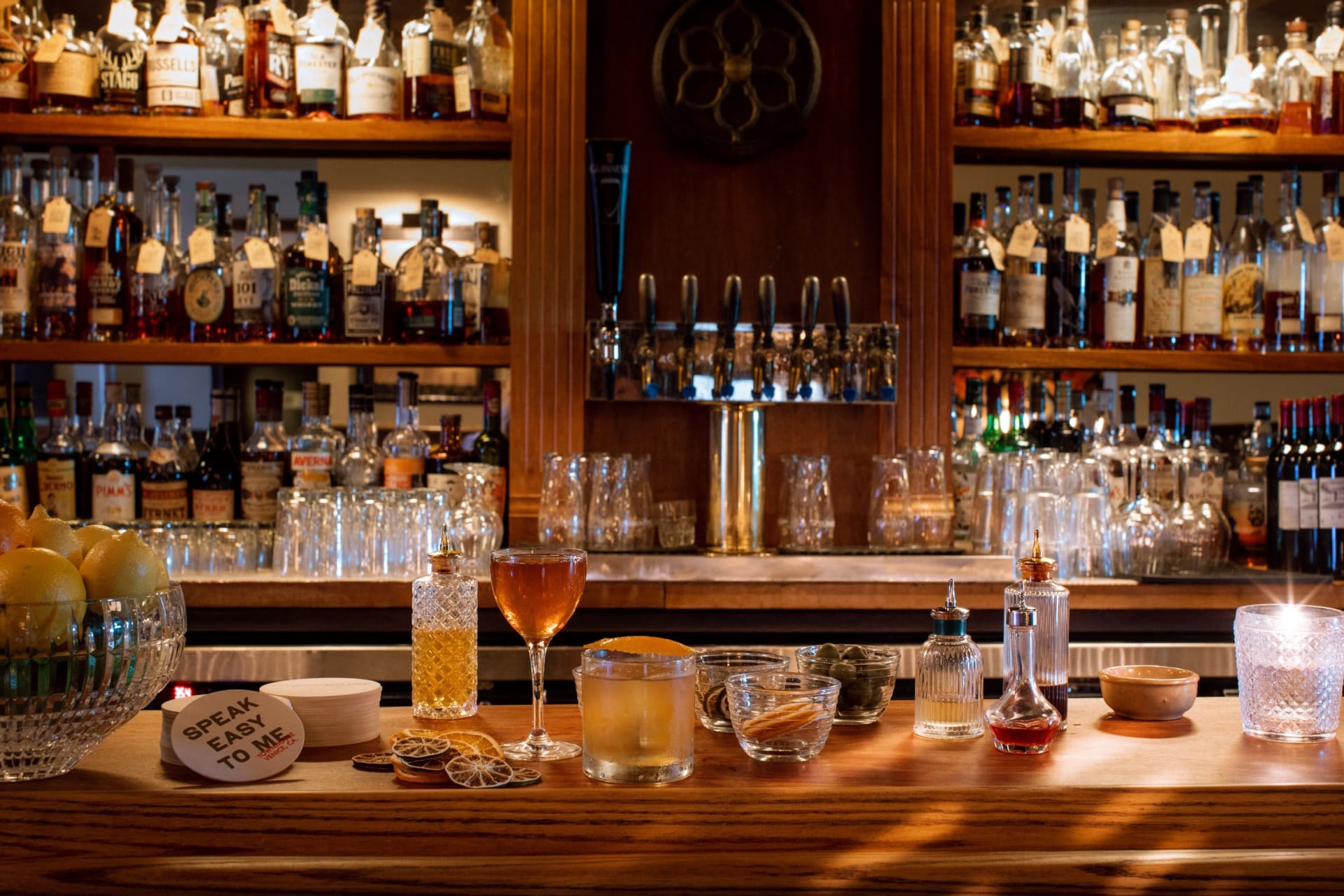 Image: townhousevenice.com
El Cid | Silver Lake | Live Music, Flamenco
A '50s-cabaret-venue-turned-Flamenco-theater, El Cid offers a rare dose of history in a world ruled by gentrification. Their Saturday night Flamenco dinner is a true feast for the senses, with a four-course Spanish dinner accompanied by a traditional flamenco performance. Modeled after a Spanish tavern, it also happens to have one of the coziest patios we can vouch for. Popular across generations, both SBP's Katy Yambao and Robert Morton view this long-standing hotspot as an all time fav. Katy loves to visit, "Saturdays when the DJ is spinning funky 60s vinyl, it's a blast!" While Robert prefers the, "fantastic open mic night with delicious — and cheap, drinks and eats."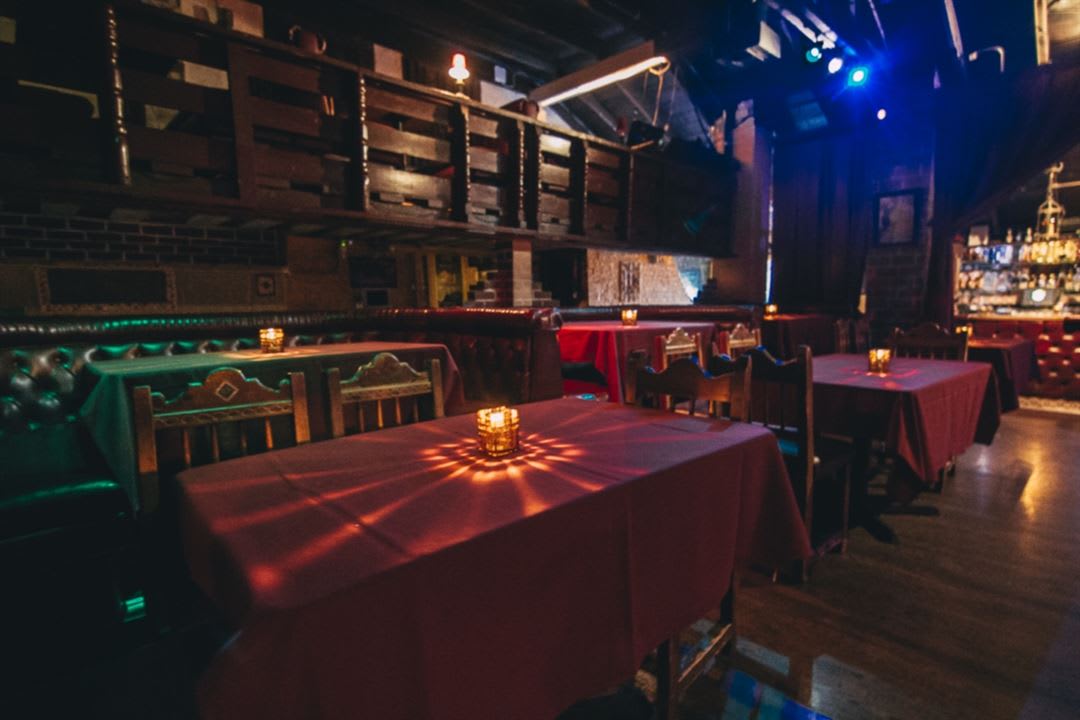 Image: eventective.com
De La Nonna | Arts District | DJ on Vinyl
When pizza and disco converge, only great things can happen. The hip De La Nonna pizzeria in the Arts District heads into its next chapter with its next-door Let's Go! Disco and Cocktail Club, a stucco space illuminated by neon lights and a disco ball. Enjoy personal pan pizzas, craft cocktails, and a DJ playing sets on vinyl, a true tribute to Italian disco clubs of the '70s and '80s.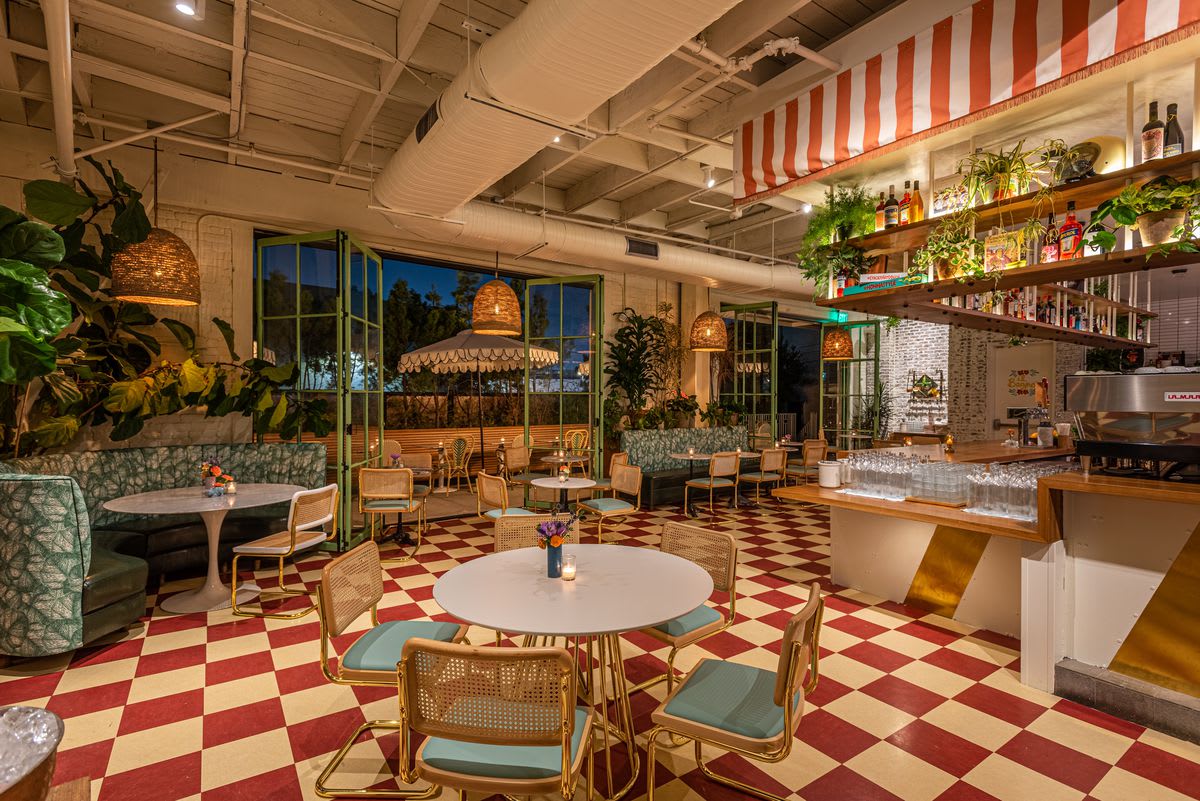 Image: la.eater.com
Carlitos Gardel | West Hollywood | Live Tango Music
Named after the beloved Argentine singer Carlos Gardel, it's no wonder that this Argentinian steakhouse made our list. Not only is it a true meat haven (with a Michelin mention, may we add) but its intimate ambiance and live tango music playing in the background make it hard to top as a romantic date spot.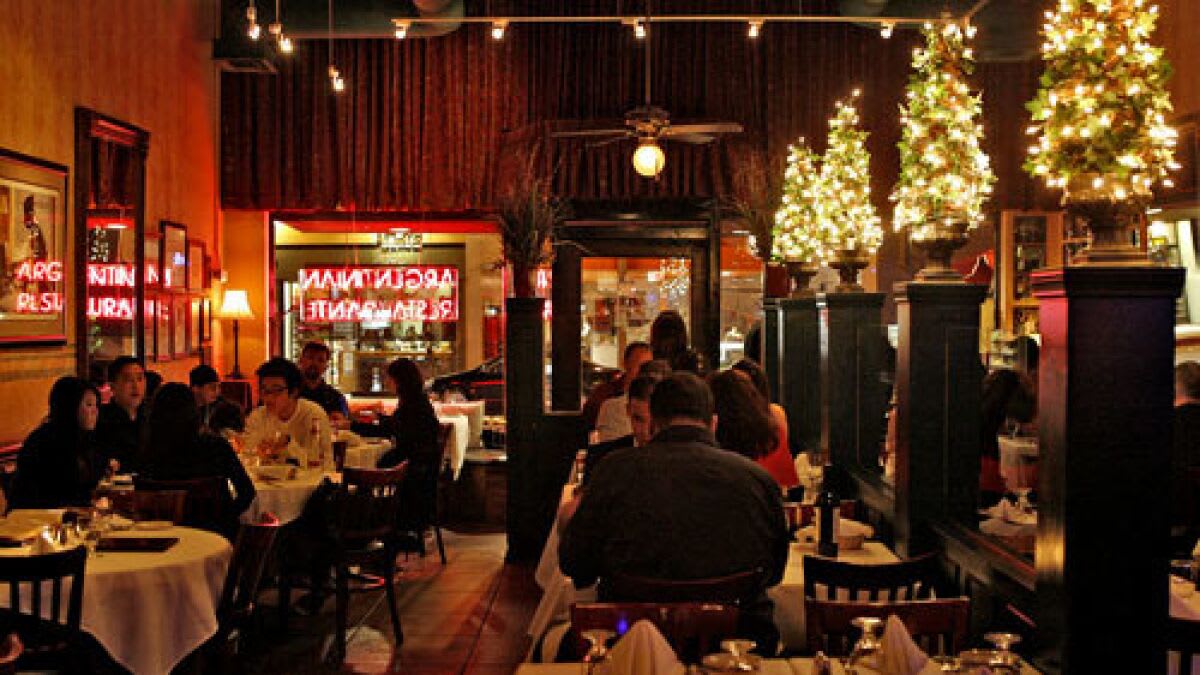 Image: latimes.com
Mastro's Ocean Club | Malibu | Live Music
Stunning views, shrimp cocktails, uniformed waiters and a singer crooning R&B covers while playing the piano by the bar… If you, like Sinatra, like the good life, then Mastro's Ocean Club is the place for you. Best for when you have something to celebrate – which, in our humble opinion, is every day that we're alive. A favorite of our Operations Director, Courtney Welsh, who says, "Who can resist a SoCal sunset paired with live music and a hand-crafted cocktail?! Not me."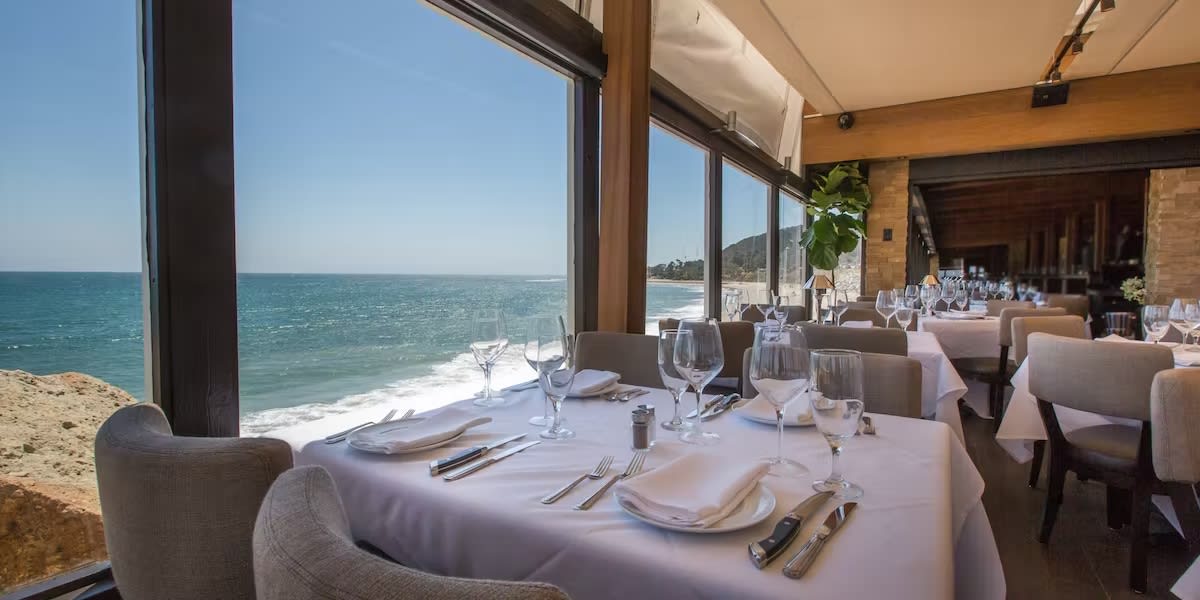 Image: mastrosrestaurants.com