Look, it's going to be hard to top SBP's success in 2021 — but we've never met a challenge we didn't like. By the end of Q4, our team achieved $568,559,753 in total sales volume. But what's even more epic is that $133,698,742 of that was through referrals (with $100,274,056 going to outside agents). So essentially what we're trying to say is: thank you. Thank you to our close-knit community of clients-turned-friends. Thank you to our families for supporting us along the way. And thank you to each and every SBP team member for kicking a$$ every day.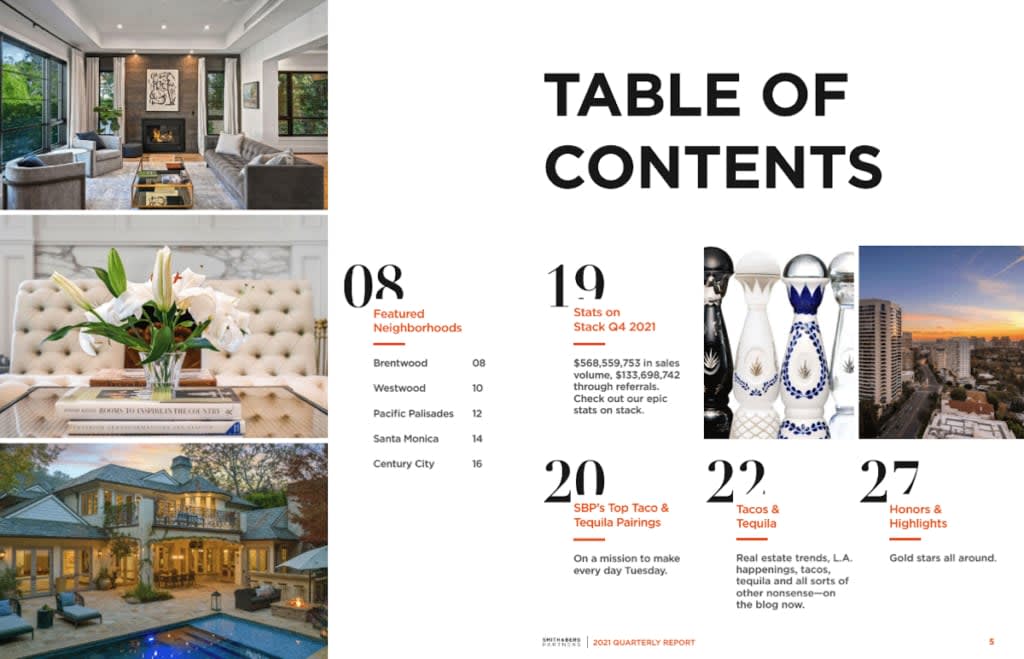 So as we inch our way into a fresh, new year, we wanted to take a step back and reflect on our accomplishments, and, of course, update you on the current real estate landscape in Los Angeles. With rising inflation and a hot housing market, it's likely you've conjured up a few questions, so we've curated an extensive update for the fourth quarter of 2021 to answer your queries (and possibly generate some new ones). Simply click the link to our quarterly report below and dig in.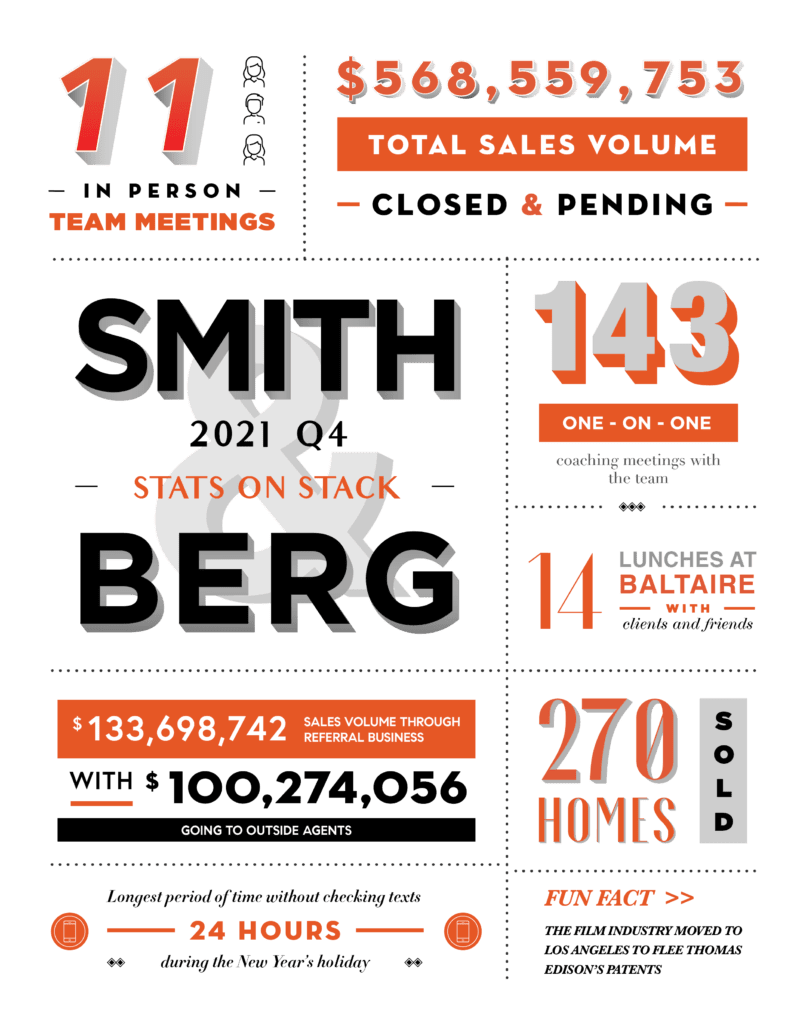 And, as always, our team is readily available to discuss your real estate questions and interests. Shoot us an email at

[email protected]

and let's chat.