You heard it here first: gym memberships are overrated. What's harder than keeping up with a lofty list of 2020 resolutions than getting yourself out of bed and to the gym before work each morning? That's why we're here with the ultimate 2020 life hack—invest in state-of-the-art workout equipment that you can use right at home. Below, find our top three faves that are worth splurging on this year.
Peloton
What if we told you that you never have to go to another SoulCycle class again? With a
Peloton
indoor bicycle, you can save yourself from the ever-embarrassing public sweat and tears. With access to live-streaming and on-demand classes (which range from leisurely to ass-kicking), Peloton users can achieve their greatest health aspirations right at home. Sure, the stationary bike isn't cheap, but if you're going to spend moola on SoulCycle every day anyway, it's undoubtedly worth it.
Tonal
Tonal
is known as the "world's most intelligent home gym and personal trainer" so, uh,
sign us up
. But let's get down to the nitty-gritty of what that means. The patented digital weight system eliminates the colossal metal weights we're all accustomed to and delivers 200 pounds of resistance in a device that's smaller than a flatscreen TV. All you have to do is purchase the interactive wall display, choose from a variety of workouts (cardio, strength training, yoga—you name it) and get started on those 2020 fitness goals. It ain't cheap but,
we cannot stress this enough
, you never have to step outside.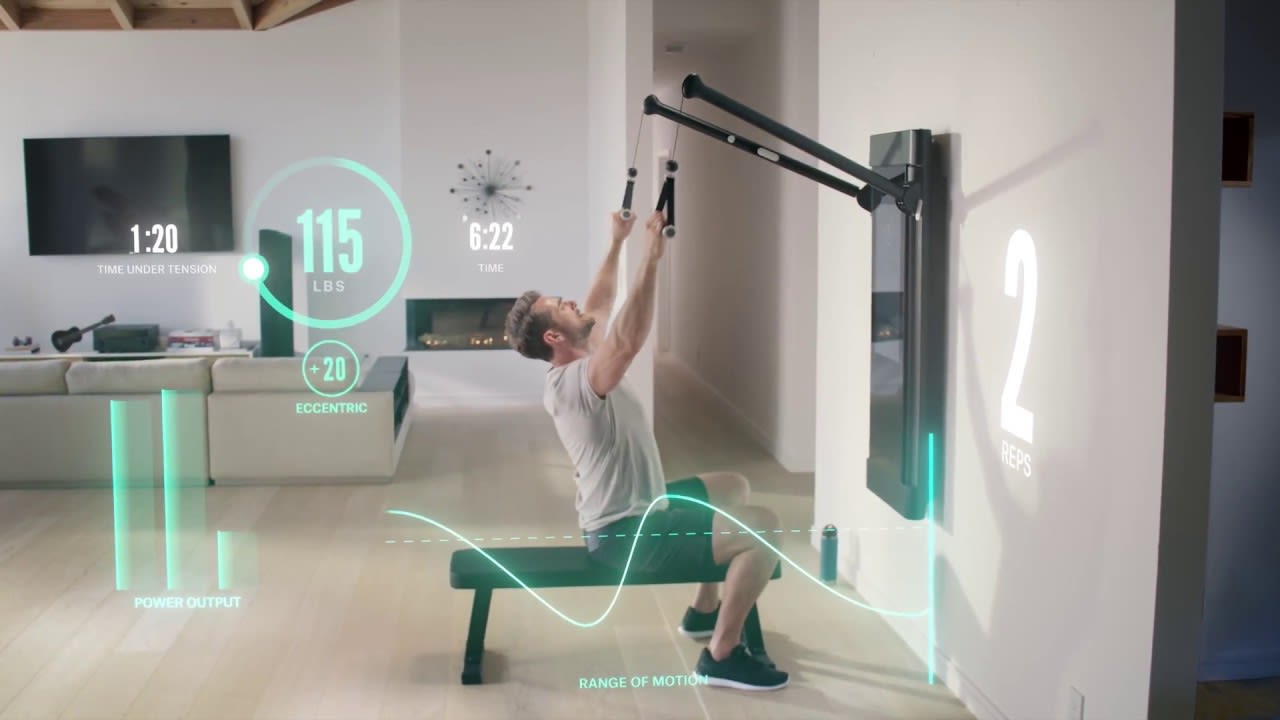 Mirror
At-home workout equipment can be pretty intrusive, but that's where
Mirror
comes in. When it's turned off, it's just an elegantly-designed, full-length mirror. But when it's turned on? It's a total body workout machine that has every type of class you could imagine. From cardio and strength to yoga and boxing, Mirror features 70+ live classes each week and an extensive library of on-demand workouts. But the best part? It blends seamlessly into any home. Talk about a win-win for your health and home decor.