Our idea of home has undoubtedly shifted in the last year. It's where we rest, eat, work, homeschool, exercise…the list goes on. So it should come as no surprise that with the new year finally here, we're all looking to revamp our homes to better fit the lives we now lead. That's why we tapped our four favorite LA designers to get their take on what's in and what's out in 2021, and how we can integrate these fresh changes into our homes this year — whether you're simply looking to spice up your life or
pump up the resale value
. Below, explore what they had to say.
---
This past year brought about some big changes in the way people have been using their homes. Homes have now become full-time offices, schools and gyms, in addition to their more traditional functions. Unfortunately, I don't see this changing much in 2021. Many homeowners have been carving out space in their existing homes to accommodate all their new stay-at-home needs which have resulted in more multi-functional rooms.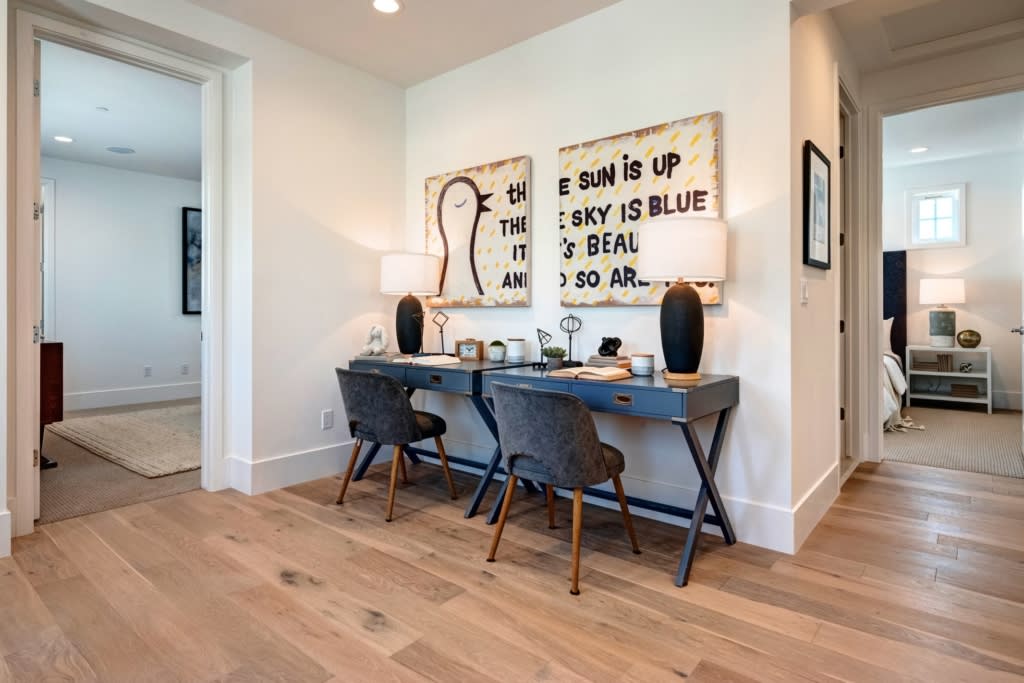 I think in 2021 we'll see a larger emphasis on people creating more comfortable seating areas and lounge spaces. A lot of warm soft textures, plaster walls, reclaimed woods, beautiful specialty marbles and
curvilinear furniture
with more interesting sculptural shapes. And what could be cozier than a sherpa or shearling chair to cuddle up in and binge your favorite Netflix show or read a good book? As for colors, you can never go wrong with warm neutrals like taupe and cream. I also see earth tone hues like terracotta, rust, brown, olive and mustard becoming more prominent.
---
One of the biggest design changes we've seen during lockdown is is the obvious — creating
home office spaces
and areas for exercise. But as sheltering at home has become the norm, clients have begun to focus on creating more usable outdoor areas for seating and dining. Adding heat lamps and decorative lighting, cozy throw blankets, colorful pillows and even fire pits to create more comfortable places to hang out. Even a small balcony or patio can be outfitted to create that additional space for a change of venue during the day.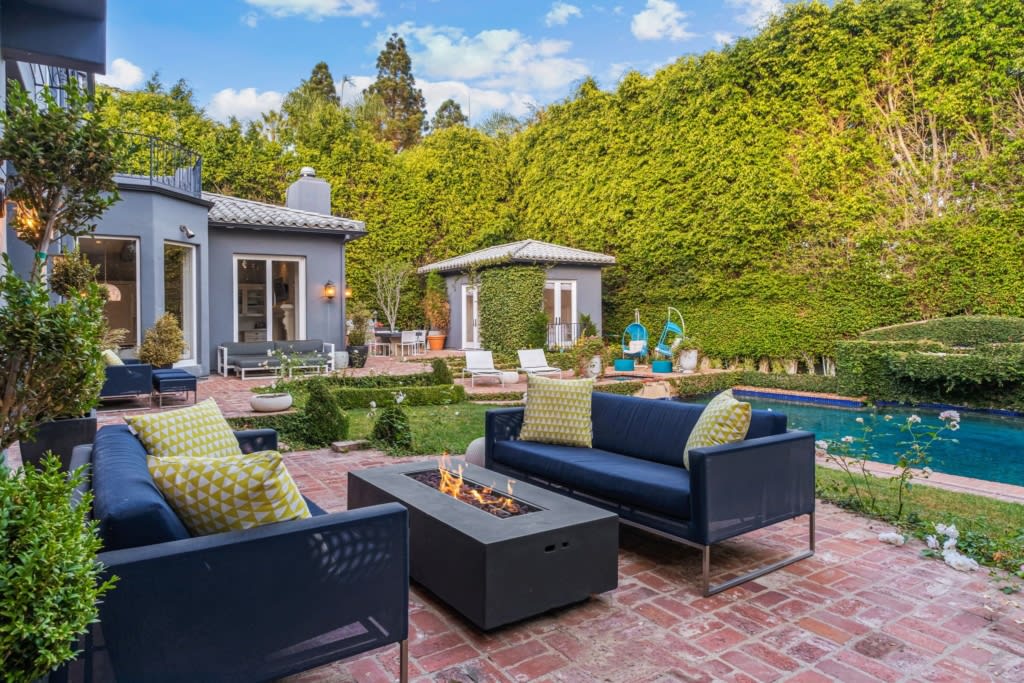 We also have clients who have converted unused areas, small alcoves, hallways and landings into office and study spaces. Kids are personalizing their bedrooms more than ever to create a place to hang out. They're being given a dorm/apartment feel instead of just a place to sleep by using LED light strips to outline rooms, furry pillows and blankets, scented candles and photo collages.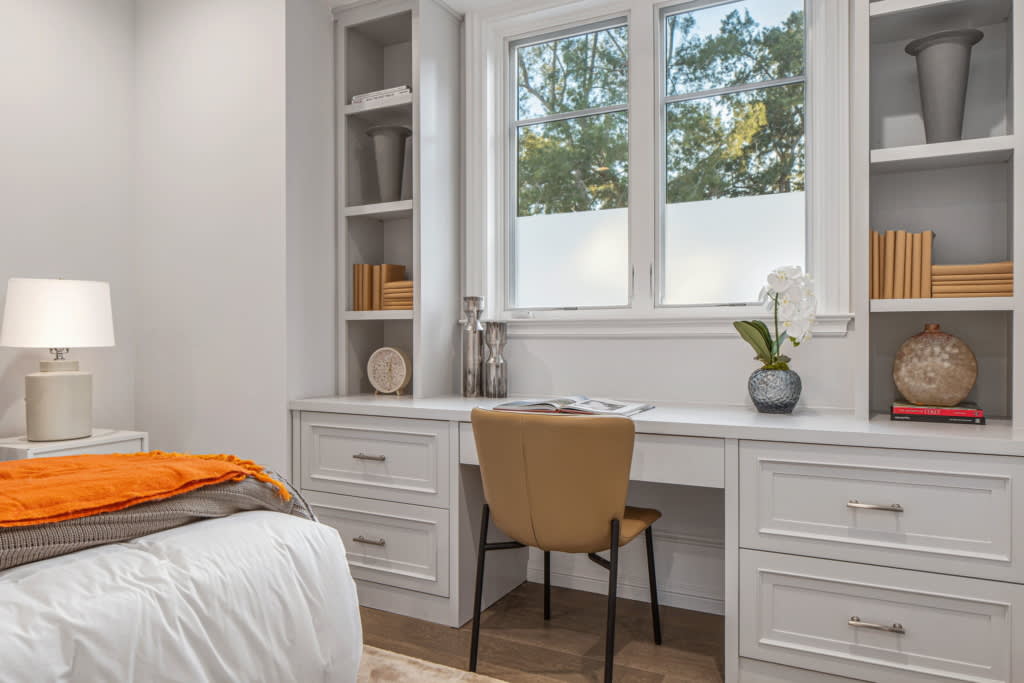 We predict one of the biggest trends in 2021 to be great bedding. High-end sheets last years and get softer with each wash. We recommend crisp
Egyptian cotton percale sheets
and a 100% cotton blanket beneath a duvet for the coziest night's sleep. This is the year to make your bedroom your sanctuary. Clear it of clutter and piles that create stress when you enter the room.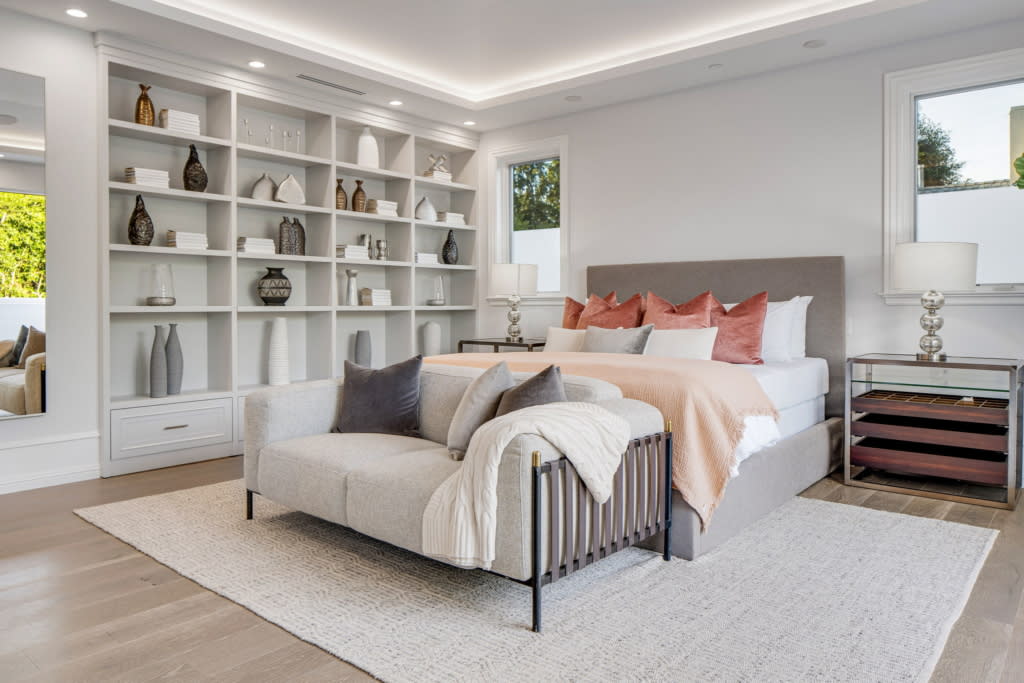 As for what's in and out…
OUT: A gigantic "great" room where it's difficult to take a call or be in class.
IN: Smaller private cozy space that can be closed off for peace and quiet.
OUT: The "urban farmhouse" cookie-cutter design.
IN: A home that reflects more individuality with personal touches and feels comforting.
OUT: Garages so full of boxes and junk that you can't park a car.
IN: A cleared out and cleaned up garage space that can serve multiple uses such as a kid hangout space, an art studio, an exercise room or even a space to quarantine.
---
Throughout the pandemic, we've seen and will continue to see more and more areas of the home converted to workspaces. Dining rooms have historically been converted when circumstances demand, and I predict that we'll see a few more dining areas transformed into home offices. Over the last few years, we've also seen a lot of geometric patterns and I think we can look forward to more organic fabrics and wallcoverings in 2021.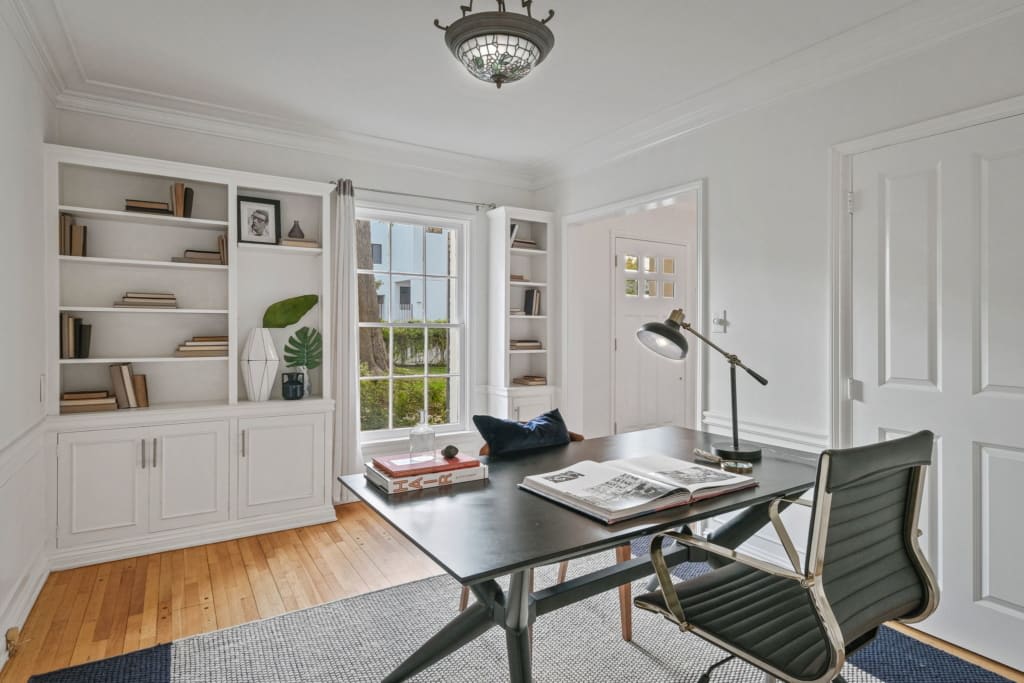 As for colors, we're thankfully seeing an end to monochromatic dull tones and saying hello to
brighter colors
like turquoise, pink and yellow. And regardless of trends, I think it's always so important to incorporate an
antique piece or vintage accessory
into your space. The most successful rooms in my opinion are ones that are layered with a little bit of history. It could be something as simple as a beautifully carved armchair that has been in one's family for years or a wooden letter box found in an antique store during your travels.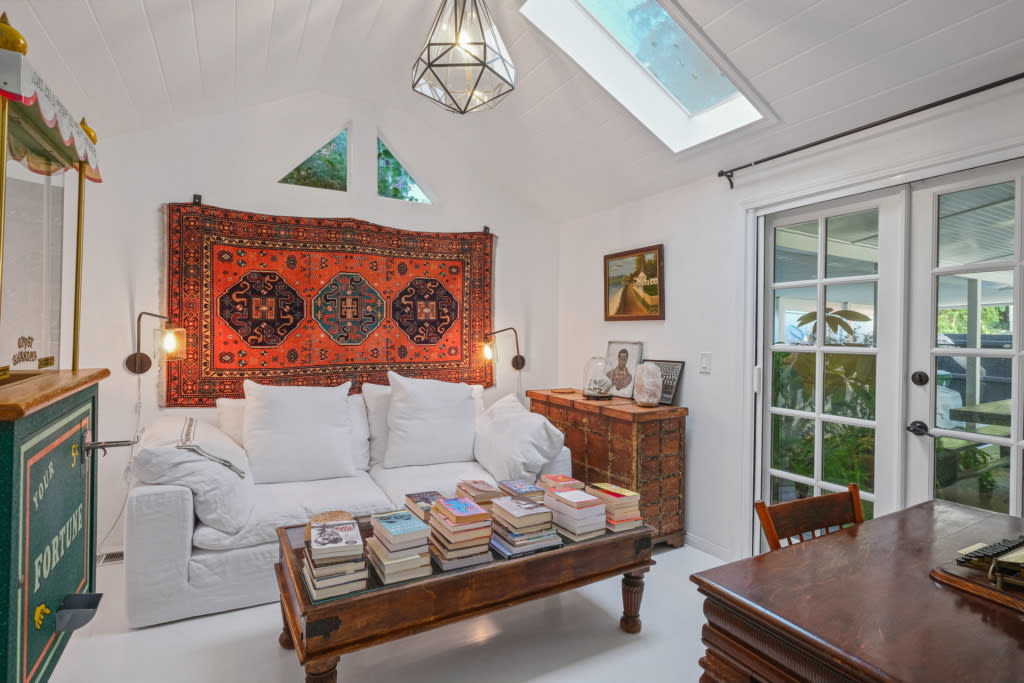 ---
This year, I think we can anticipate more intimate spaces to decompress, meditate or just snuggle up! We'll definitely see more home offices and study rooms, and any space that encourages wellness both physically and spiritually. I personally think anything rich in texture or unique and thoughtfully designed will be IN, while anything "cookie-cutter" will be OUT.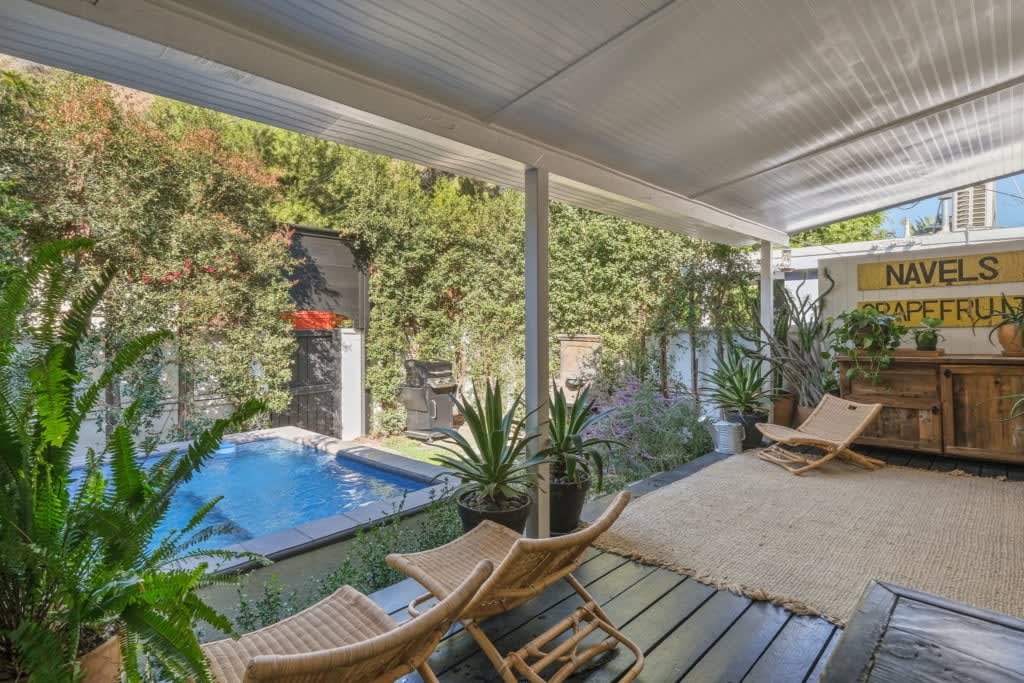 I presume we'll see lots of deep forest green, sand and ink this year, whether that's on the walls or integrated into furniture and design accents. I also believe many people will start using two dining tables in a room instead of one, as well as introducing softer more amorphic shapes that add a sense of optimism and creativity and can bend and float in a room allowing better circulation. Let's face it, with everybody home we need all the help we can get!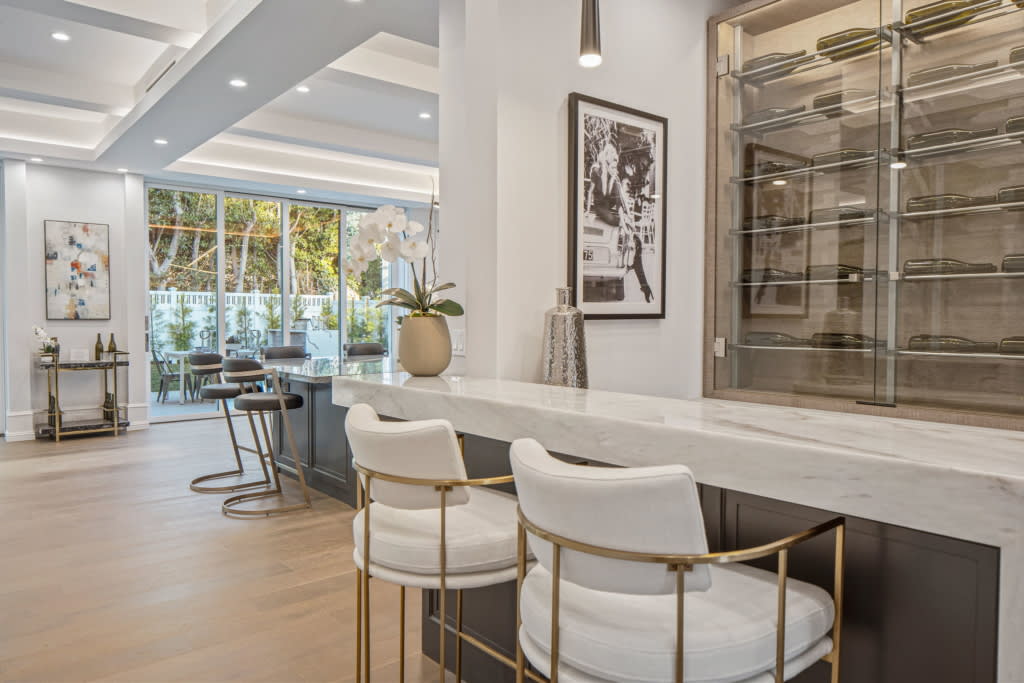 ---
What trends will you pursue this year? For more tips and tricks, or to inquire about finding your dream home or putting your home on the market this year, you know how to reach us — simply shoot us an email at

[email protected]

and let's chat.