Get in on the city's top-tier social scene
Renowned for its weather, Los Angeles is a model for indoor/outdoor living, offering an abundance of posh open-air spaces, some within the luxury properties we represent. But when you have a taste for fine cuisine, quality cocktails and an even better view, it's best to climb up and out of L.A., reveling in its top-tier social scene. Here are our top rooftop hangouts to try.
Mama Shelter
Enter
Mama Shelter
and feel immediately transported to the Mediterranean while enveloped by a 360 degree panoramic view of Hollywood. The vibrant rooftop restaurant and bar is dappled with colorful tables and bohemian sofas to dine and lounge as the sun sets or sip on a Za'atar Margarita beneath the stars.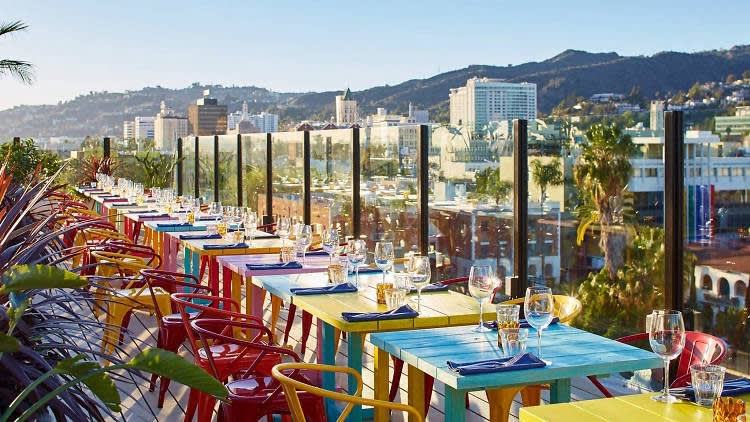 Mama Shelter
E.P. & L.P.
While E.P. is serving up a trendy twist on Asian classics on the first story, L.P. is dishing out small bites and epic cocktails on the rooftop. One of the largest format decks in Los Angeles,
L.P.
boasts several fire pits and killer views of the Hollywood Hills allowing you to unwind and recharge after a long day of work.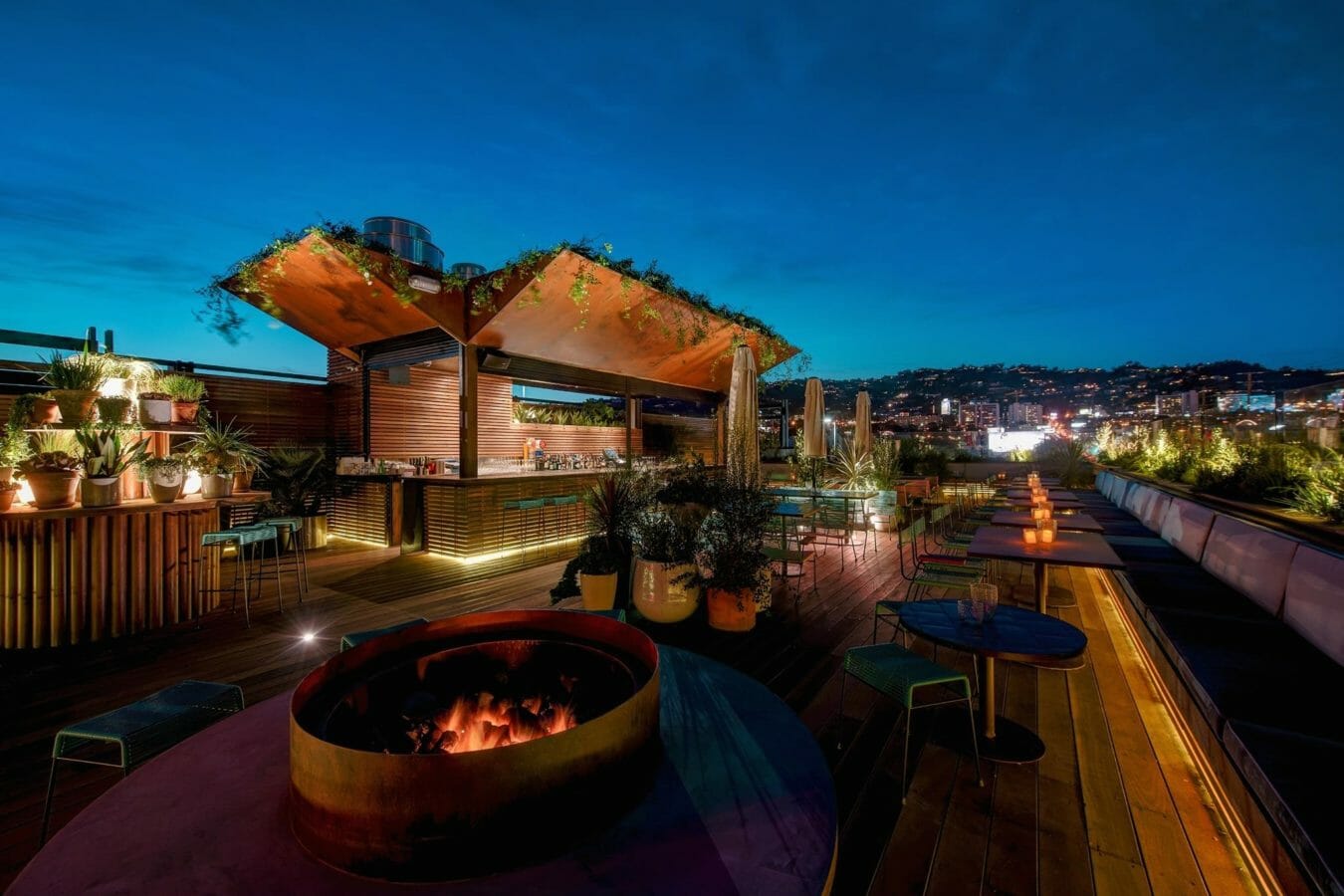 Palihouse
A boutique hotel and self-proclaimed "urban lodge,"
Palihouse
in West Hollywood has a seemingly undiscovered rooftop bar that feels like a secret European garden. Al fresco dining among succulents and wicker furniture will transfer you to the Amalfi Coast. As will their truffle martini.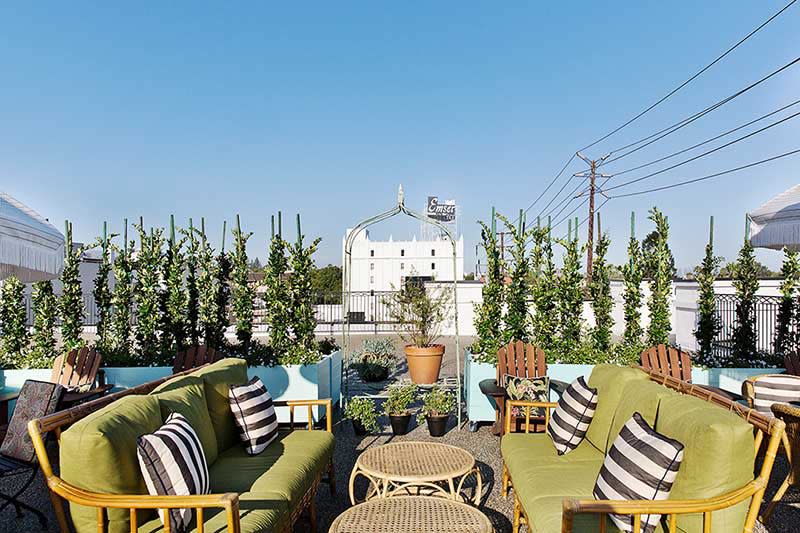 Palihouse
Perch
Ascend to the 15th floor of this French-inspired restaurant, bar and lounge and immerse yourself in Perch's dreamy setting of antique furniture, ornate fireplaces, lush landscaping and inspiring skyline views. OR, move up one more floor to the rooftop and relax by one of their cozy firepits while drinking in live jazz and a Spicy Concombre.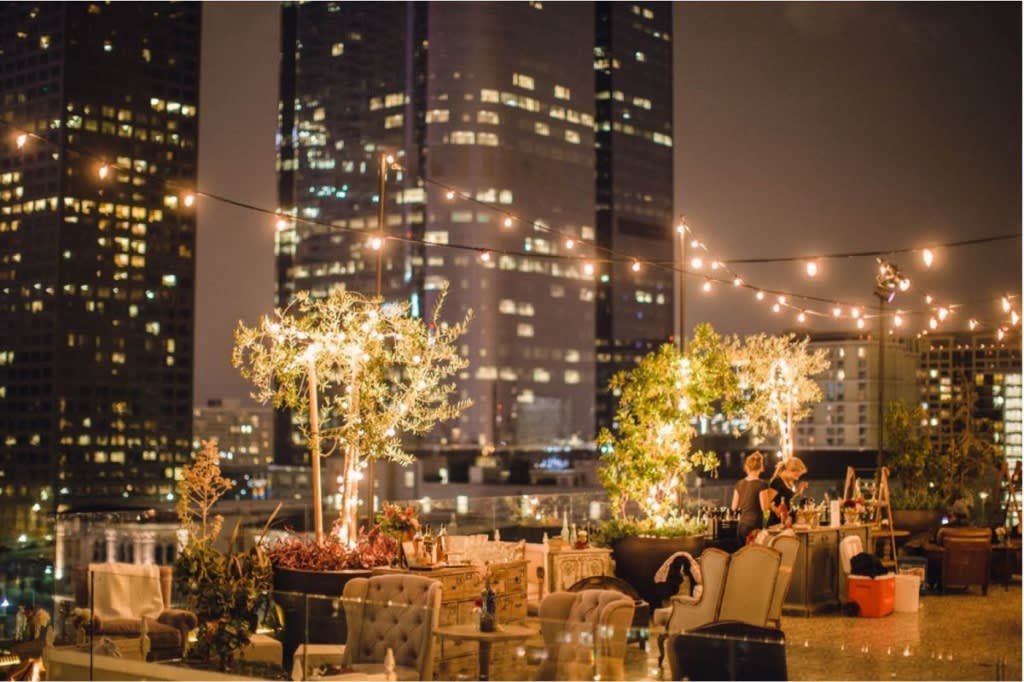 The Venue Report
High Rooftop Lounge
If you prefer an ocean vista rather than one amid the urban jungle, High Rooftop Lounge in Venice goes above and beyond (pun intended). Atop the Hotel Erwin, High Lounge offers an unpretentious environment to hang out, day or night, while embraced by a gentle sea breeze and sweeping Pacific views.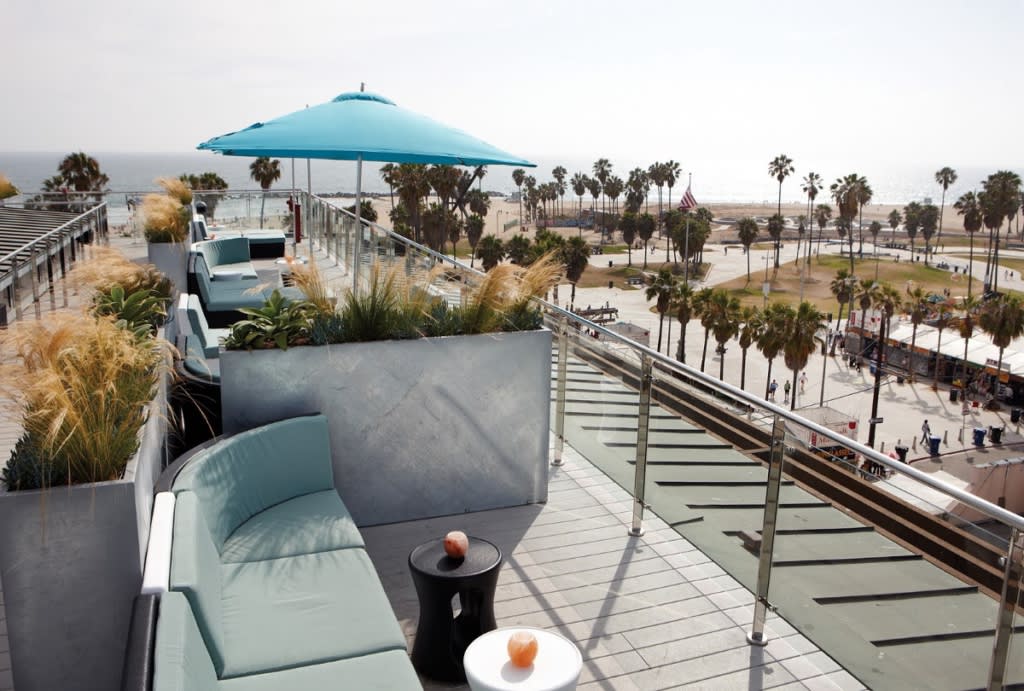 TimeOut