With Los Angeles being the essential birthplace for design innovation, you could say our team knows a thing or two about outrageous homes. Nevertheless, our architecture radar extends far beyond just the City of Angels. All of us at Smith & Berg Partners are constantly taking inventory of the most out-of-the-box homes across the continent, so this week we got together to curate our top five favorites — with epic commentary from
F. Ron
and
David
, to boot. Dive in below and await the inevitable jaw-drop.
Mark Davis' Mega-Mansion at Ascaya in Las Vegas
Imagine a home that mirrors the architecture of a football stadium. Can't picture it? Well, Mark Davis (owner of the Las Vegas Raiders) is bringing it to life at
Ascaya
: a private luxury community in Henderson, Nevada that's home to the most design-centric, contemporary desert homes in the world. "In this place, every day is a Sunday and there's no line at the concession bar," F. Ron shared. The 15,046 S.F.
mega-mansion
will be a three-level, five-bedroom, ten-bathroom retreat with a massive pool featuring three islands and angular architecture that reflects his team's practice and stadium facilities. "Good luck finding a runway large enough to land that spaceship," said David. "Nothing to see here."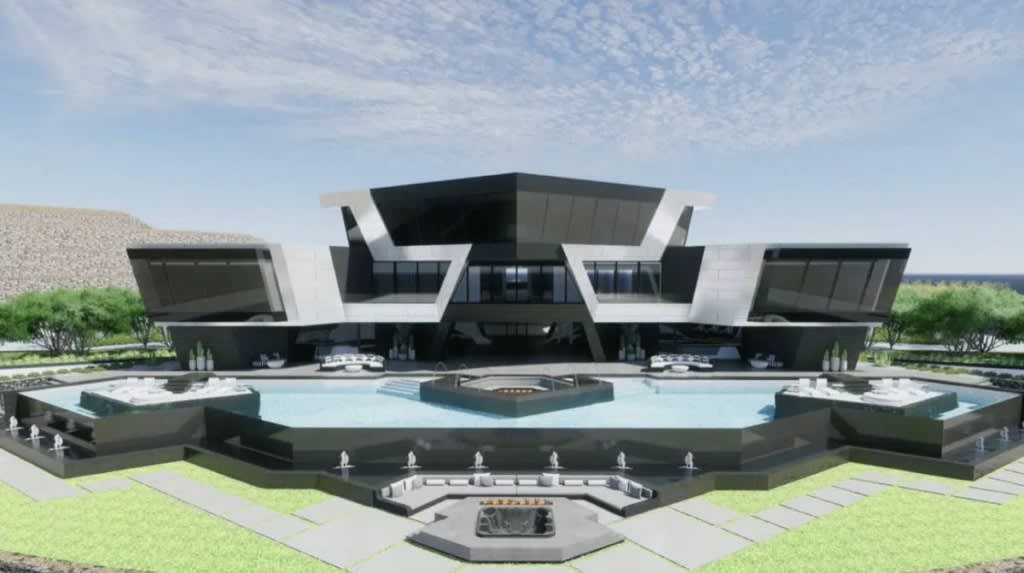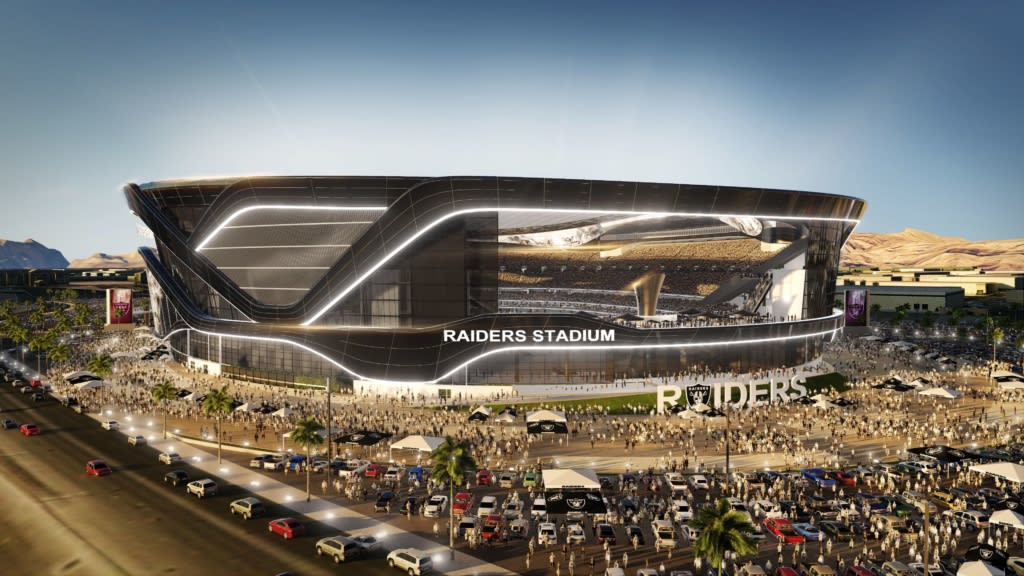 The Sculptured "Sleeper" House in Genesee, Colorado
If you've driven west on I-70 in Denver, you've undoubtedly spotted one of Colorado's most architecturally eccentric homes: the Sculptured House. Designed by modernist architect Charles Deaton in 1963, the home showcases a distinctive spaceship-like shape that gained serious notoriety from the 1973 comedy
Sleeper
(hence its nickname the Sleeper House). "The light factor is amazing," F. Ron commented. "I'm thinking Ellen Ripley would feel right at home here minus the Alien." Now, its current owners are
modernizing
the private home to be energy efficient while maintaining its architectural integrity. "Out of this world" David shared. "Most of all, I love that the current owner is passionate about preserving the history of the property."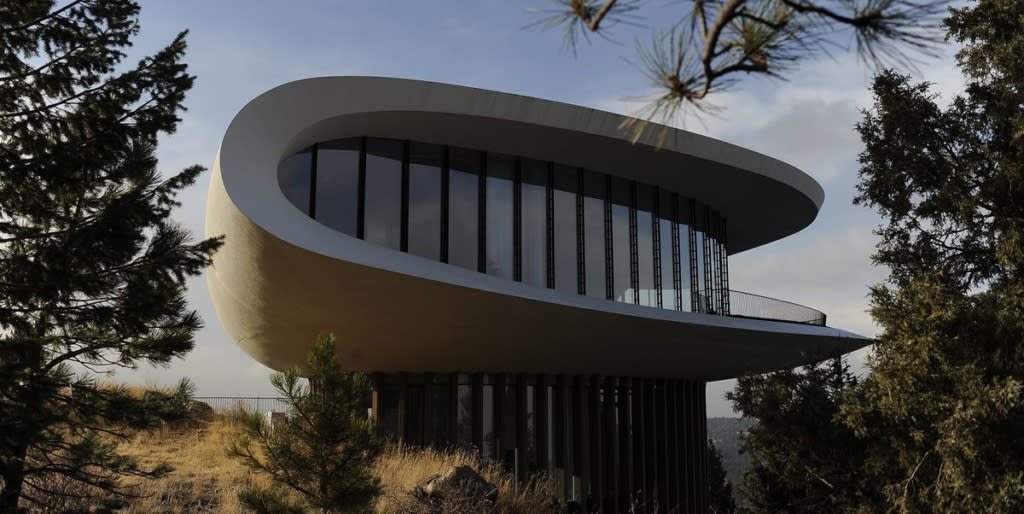 CR Fashion Book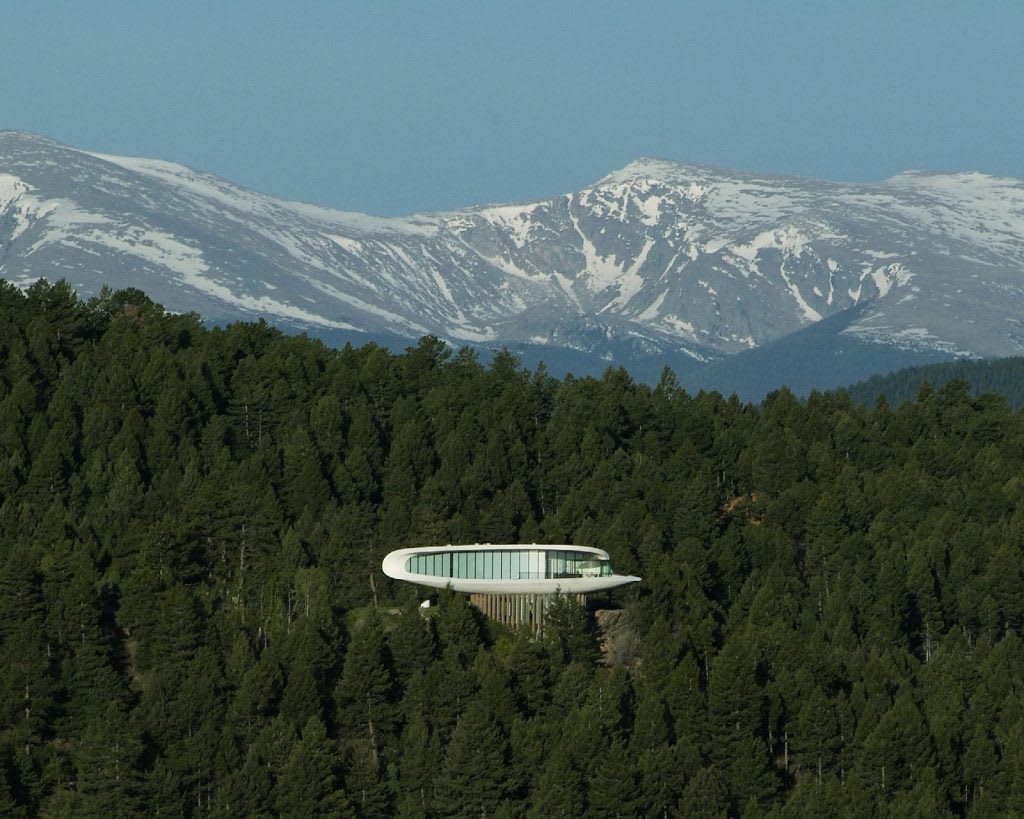 The Canal House in Miami
Listen, if a home has been featured on Netflix's "World's Most Extraordinary Homes," you
know
it's gonna be good. Designed by Brazilian-based Studio MK27, this ultra-luxury Miami abode known as the
Canal House
features a 100-foot-long, 30-foot-wide lagoon with an elevated bridge that hovers just above, meandering the one-acre property. "This house has me speechless," said David. "As a huge mid-century fan, I'm blown away by the use of organic and modern elements that blend seamlessly into the tropical landscape." The home itself features two stories wrapped in concrete and wood, giving it a minimal vibe that emphasizes its simple, geometric form. "All of my favorite components in one house: glass, steel, concrete and wood," F. Ron stated. "What a perfect blend."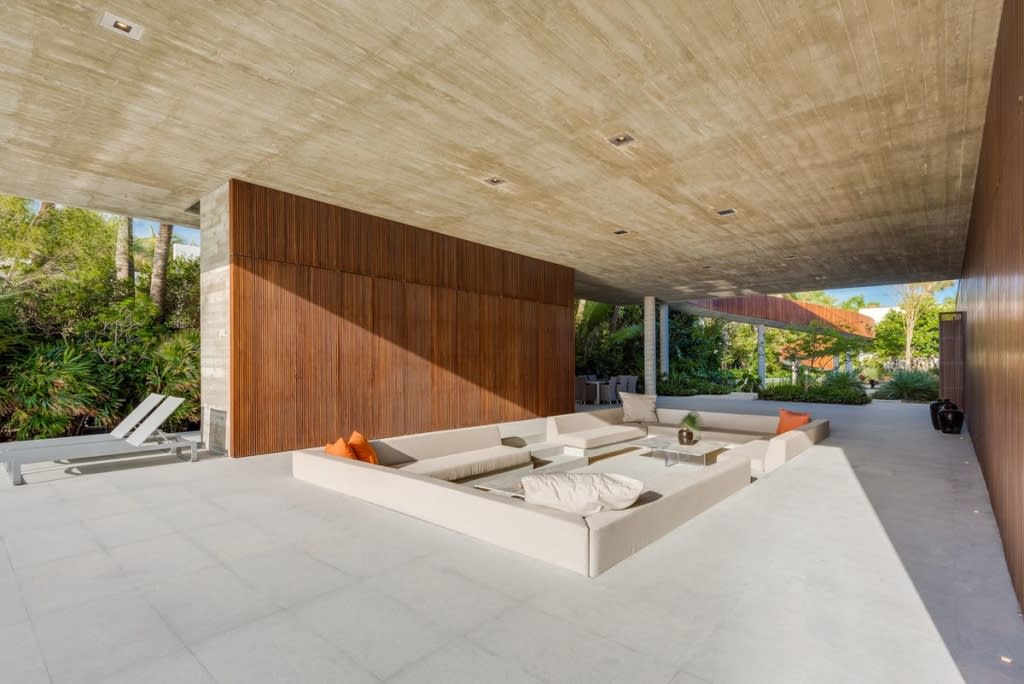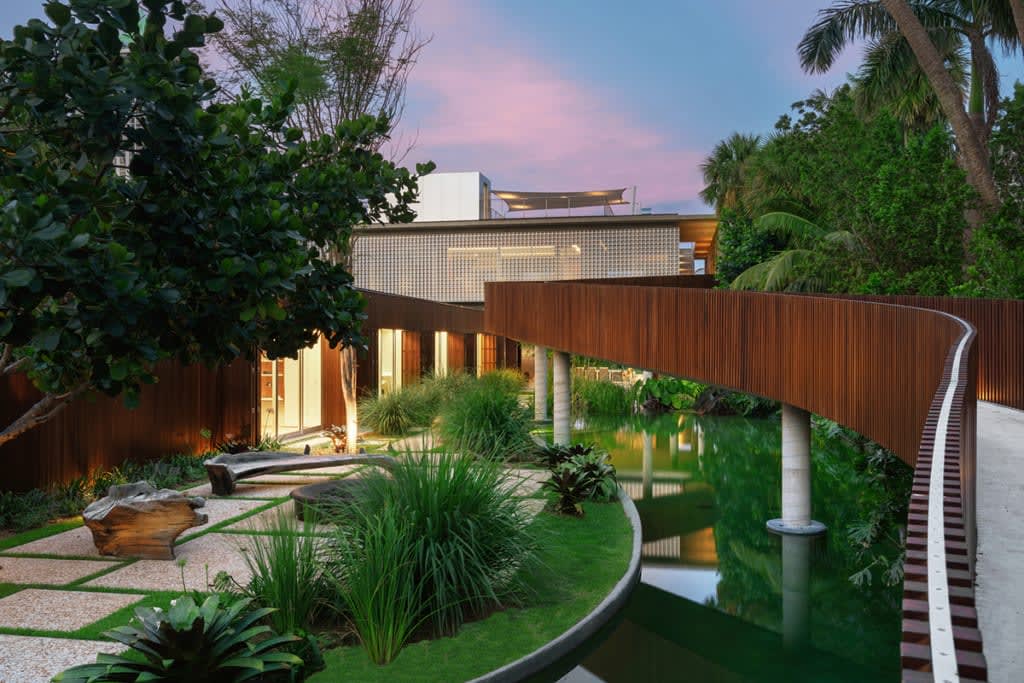 Pinnacle Penthouse at The Woolworth in New York City
When The Woolworth was built back in 1913, it was dubbed the tallest building in the world — so you better believe its current penthouse is among the most architecturally significant to hit the grid. At 727 feet high with 9,680 S.F. of interior space (an absolute anomaly in New York City), the
Pinnacle Penthouse
was envisioned by Thierry W. Despont, the world's leading designer of extraordinary restorations (including the Statue of Liberty, so you know he's good). "Holy sh*t! This residence is amazing," David exclaimed. "Beautiful history blended with modern finishes and jaw-dropping views." Featuring a total of 125 windows and 24-foot ceilings, this penthouse is the essence of luxury. "I would never leave the library that Thierry designed," F. Ron said. "I'm a podcast guy, but I would absolutely break out a book here."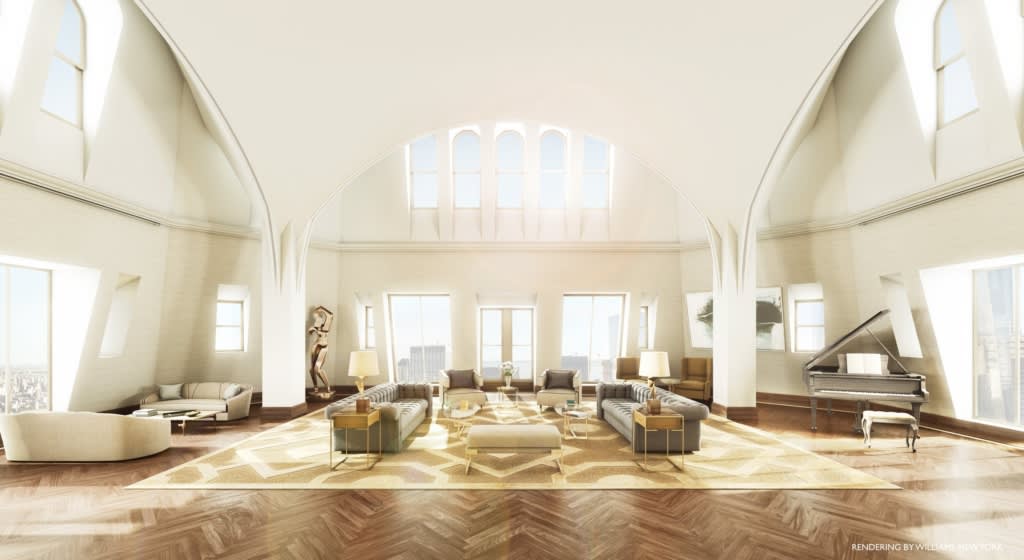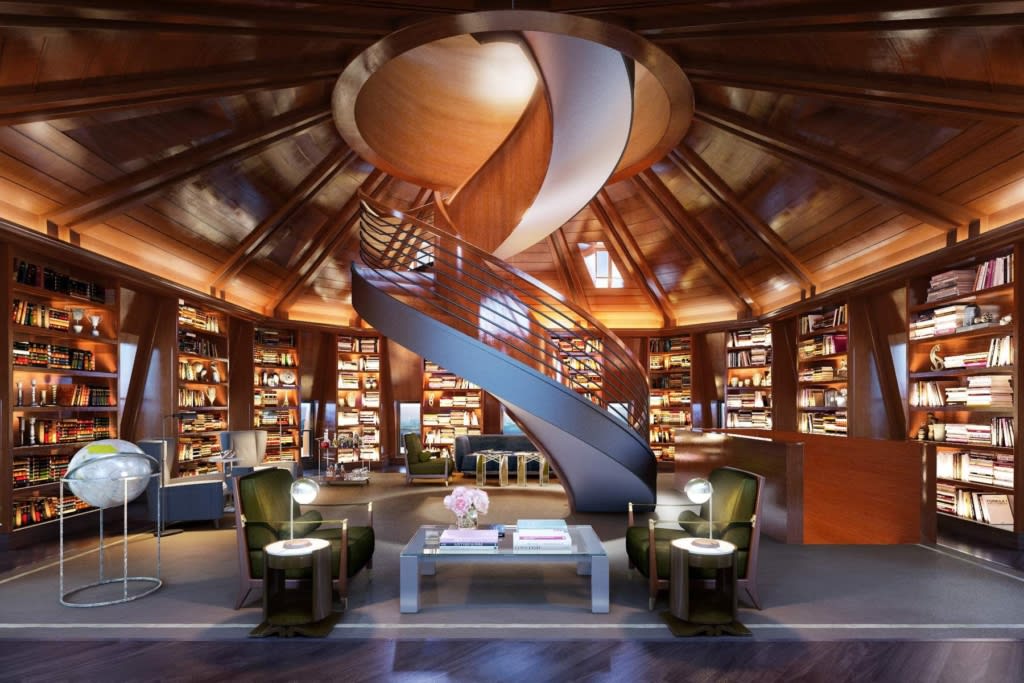 Mesa Vista Ranch in Pampa, Texas
Guess where America's largest ranch property is? Pampa, Texas, of course. Brought to life by former owner T. Boone Pickens, this 33,000-square-foot residence is situated on a staggering 65,000 acres of land so it should come as no surprise that it has every bell and whistle possible. "Everything you didn't know could be found on a private property is right here," F. Ron commented.
Mesa Vista Ranch
is teeming with man-made streams, 25 miles of private riverfront, ample wildlife (in fact, it offers the "
world's best quail hunting
"), an 11,000-square-foot dog kennel, an 11,500-square-foot lake house, a two-story pub, and two fairways and greens to keep up on your golf swing. Oh, and did we mention it has its own airplane hangar? Casual. "Is this Westworld?" David Berg asked. "Mesa Vista Ranch is of an entirely different realm."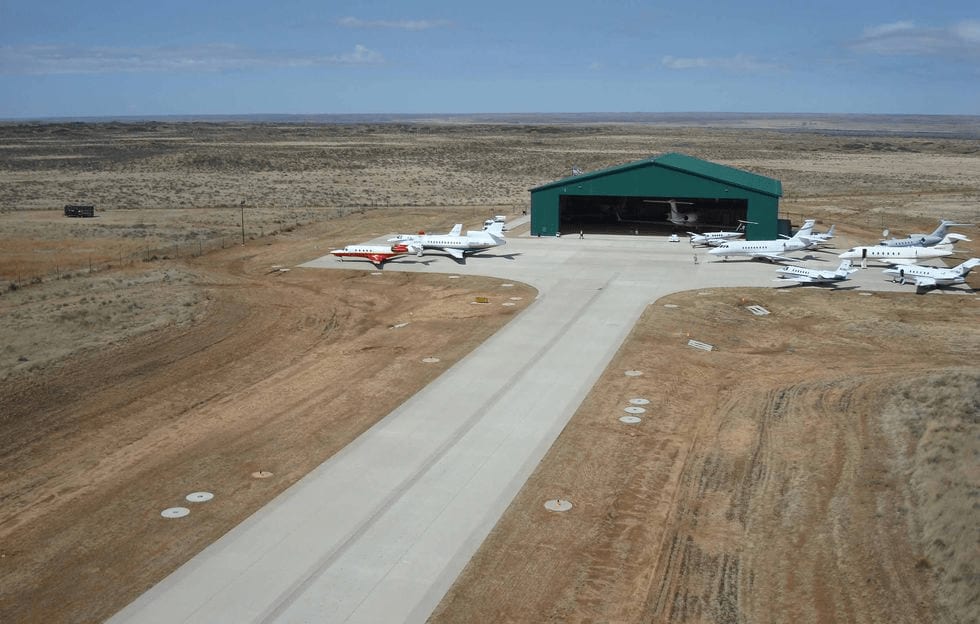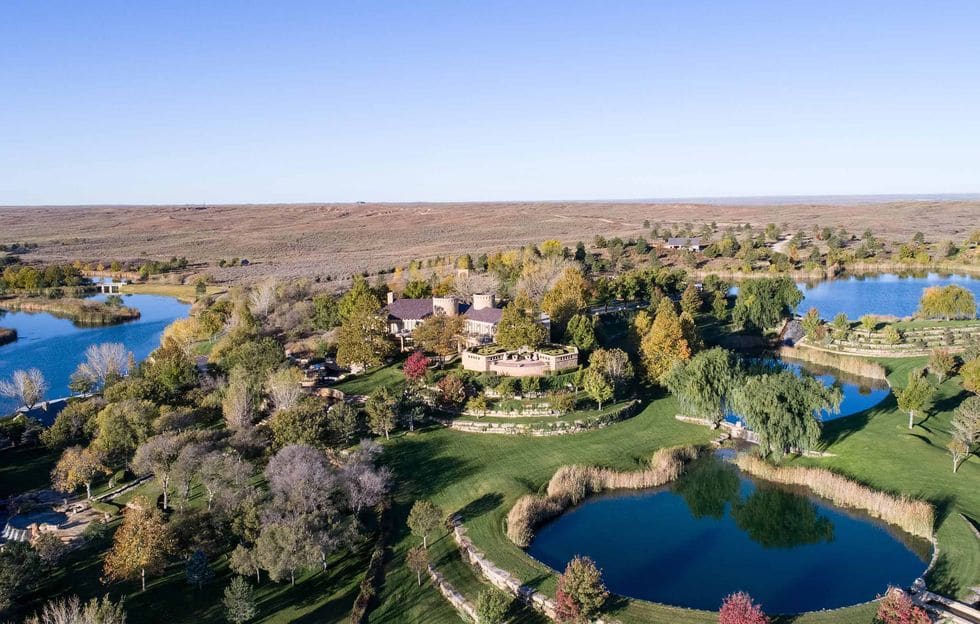 ---
What's the most outrageous home you've seen? We'd love to build our repertoire. Shoot us an email at [email protected] or tag us on Instagram @smithandberg and let's talk all things epic architecture.