If there were ever a time to tackle some small home improvements, this is it. And with all of us staying home more than ever, we're quickly learning which rooms we prefer to spend our time in (whether taking Zoom calls or binging Netflix) and which ones could use, well, some serious work. So with a bit of extra time on our hands, the SBP team is looking to refresh a few oft-overlooked spaces in the house — from the garage to the powder room. Which simple renovations will you pursue?
---
We're not gonna lie — bars have been the most frequented space in our homes recently (just ask F. Ron). So why not make it an epic setting that'll transport you to your favorite LA haunt? Integrate moody bar lighting, get yourself some sweet glassware, bring in a chic handwoven rattan bar cart like from Serena & Lily that'll give you those nostalgic summer vibes. It'll be your new hangout for Friday night, date night and, if we're being honest, any night of the week.
---
If you want to tackle an easy peasy renovation without breaking the bank, look no further than your powder room. Sure, it's a small space, but why not pack a punch with what you've got? We're big fans of bringing in a few statement pieces, like industrial-inspired sconces or even a vintage mirror. But you also have the opportunity to embrace a theme. Transport your guests to the Bahamas, to a chic five-star restaurant, to a serene botanical garden — the choice is yours. Go wild.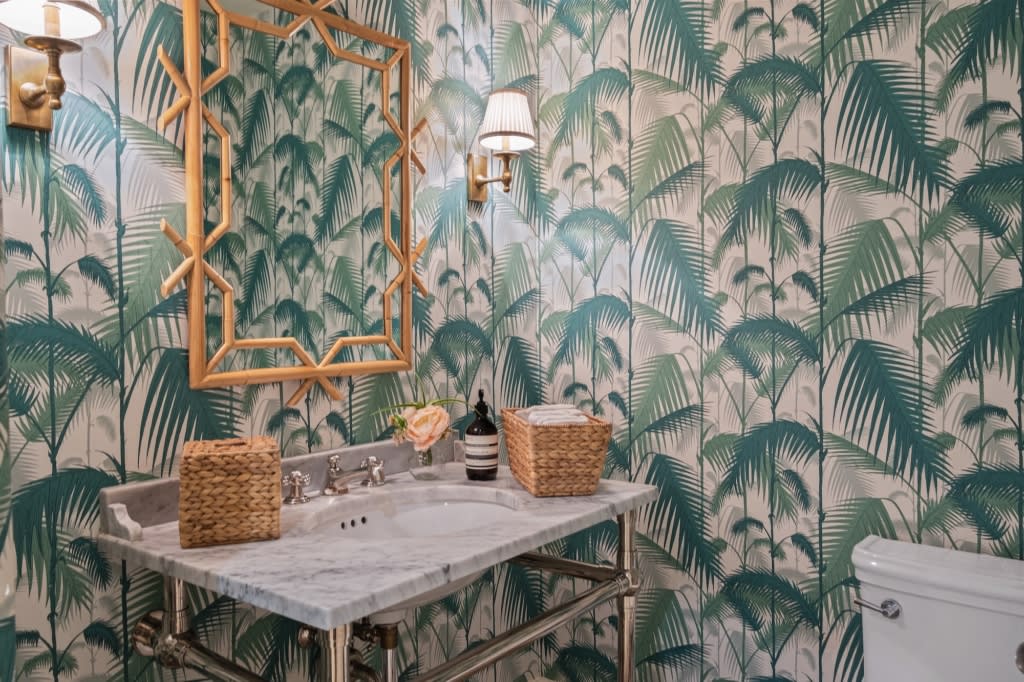 ---
Many of our go-to gyms are still closed in LA, so we've had to get a bit clever with our at-home fitness setups. Not all of us have the space for a dedicated home gym, but there's plenty of opportunity to convert lesser-used rooms into inspiring studios. For example — not using your garage these days? Make it your new favorite space to sweat. We've come across countless killer renovations that are getting our wheels turning.
---
Give Your Kitchen a Facelift.
Even your kitchen deserves a little self-care these days. After all, we're using them a whole lot more in recent months — whether to cook or, more often than not, heat up take out (because we're all about being real). So why not give everyone's favorite room in the house a bit of love? Polish the countertops, or even opt for an entirely new aesthetic with marble or weathered wood. Activate the kitchen with a vibrant tile backsplash, paint the cabinets, upgrade your hardware. These little changes will go a long way.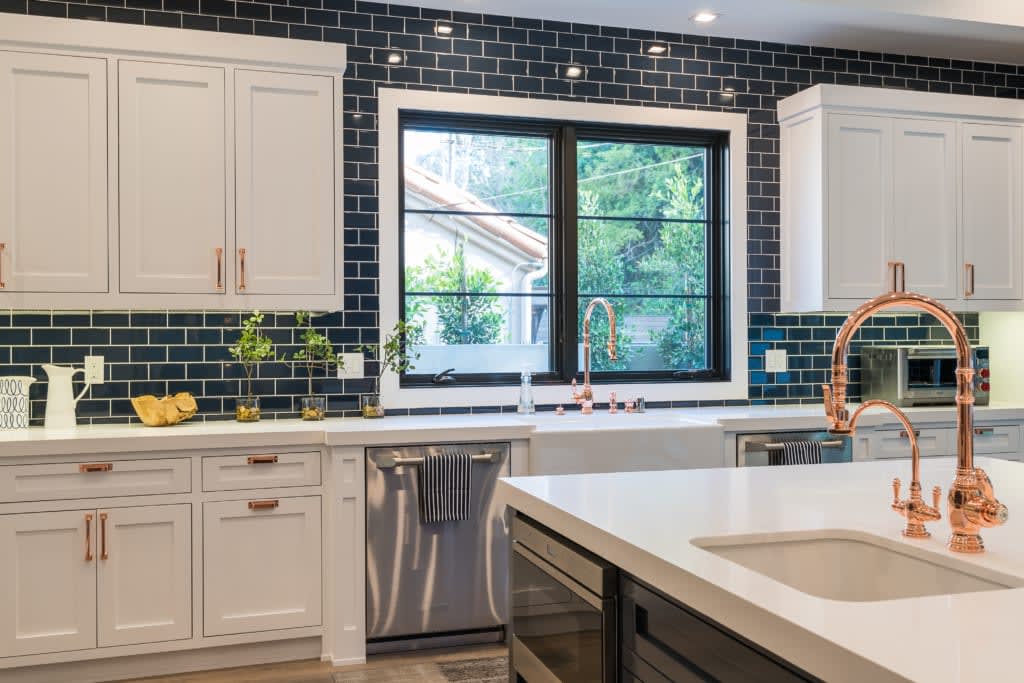 169 North Canyon View Drive, Brentwood
---
We're not into catfishing on the SBP team. We believe you should always put your best foot forward when it comes to the exterior of your home because you never get a second chance to make a first impression. Enhance your lighting, bring in a few garden experts (or put that green thumb of yours to use), give the trim a solid repaint — the options are limitless. We like to think that the facade of your home is similar to a dating profile — you should always set up the interior for success.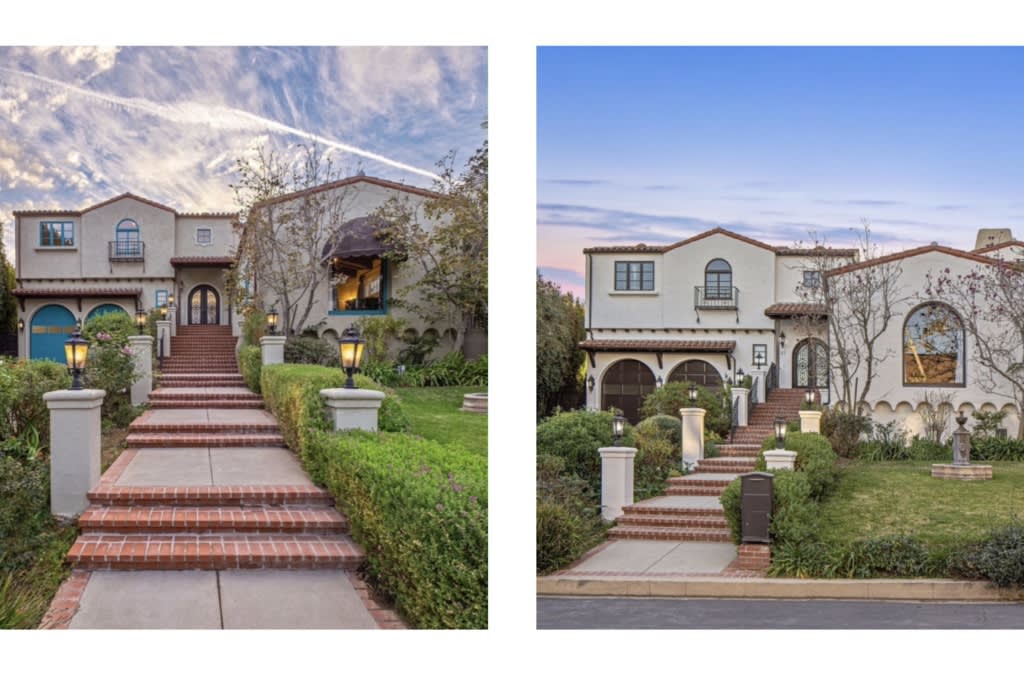 121 North Gunston Drive, Brentwood | Before & After