Listen — we have nothing against white paint, but we're big believers that adding a pop of color can elevate your decor in a major way. And the best place to get creative? The kitchen. Just ask Founding Partner
David Berg
who went bold with green in his 90+ year Tudor in Westwood: "In a home as interesting and unique as ours, it was important for us to go with a kitchen design that was just as striking," he shared. So if you, too, are looking to inject a bit of flavor into your kitchen, we tapped the SBP team for their insights and gathered some serious inspo so you can embark on your next remodel with confidence.
---
Jump on the navy cabinet trend
Some trends come and go, but navy kitchens? They're here to stay. Check out the stunning cabinetry at 5209 Louise Avenue and you'll understand why. Subtly nautical yet distinctively vogue, navy paint is the perfect way to add a pop of color to your kitchen without worrying about a clash of colors or finishes. It pairs immaculately with pretty much anything — brass, silver, wood, you name it. So trust us when we say you truly can't go wrong with a bit of navy.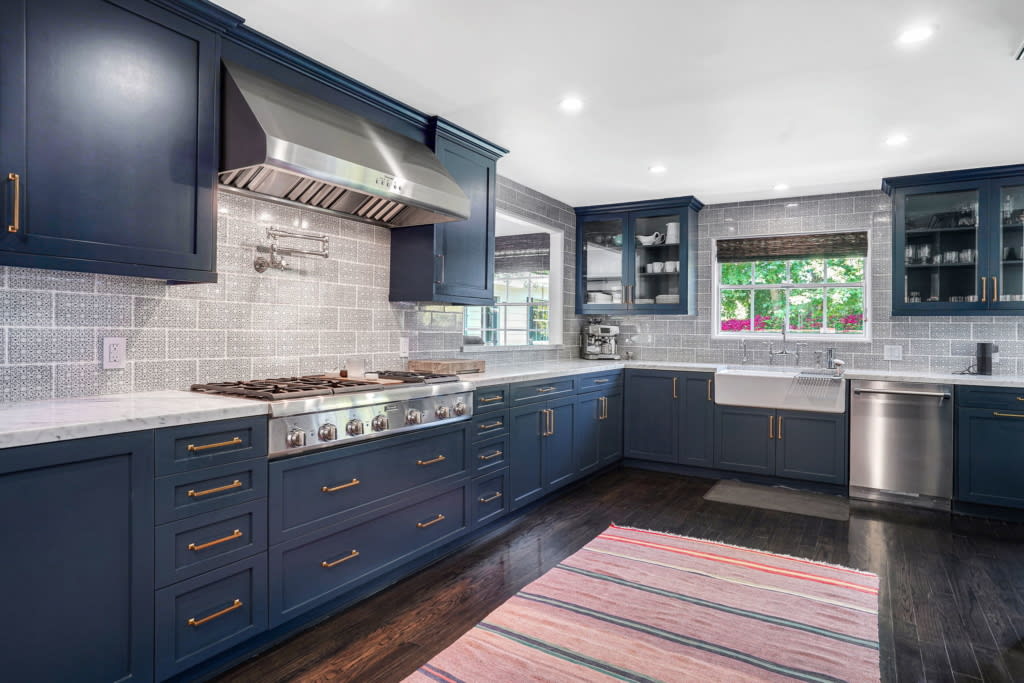 Get moody with darker hues.
Just take a look at the kitchen at
828 North Gardner Street
and you'll see exactly what we mean. Over the last few years, all-black kitchens have become insanely popular as kitchen designers forgo the typical bright-white aesthetic that's come to define the modern era. "In a market where buyers complain that new construction often feels uninspired, the kitchen can be a great space to differentiate, and black cabinetry does just that," Associate Partner
Nathan Stadler
shared. "At 828 North Gardner, the black juxtaposed with warmer wood elements strikes a beautiful balance between cool and cozy."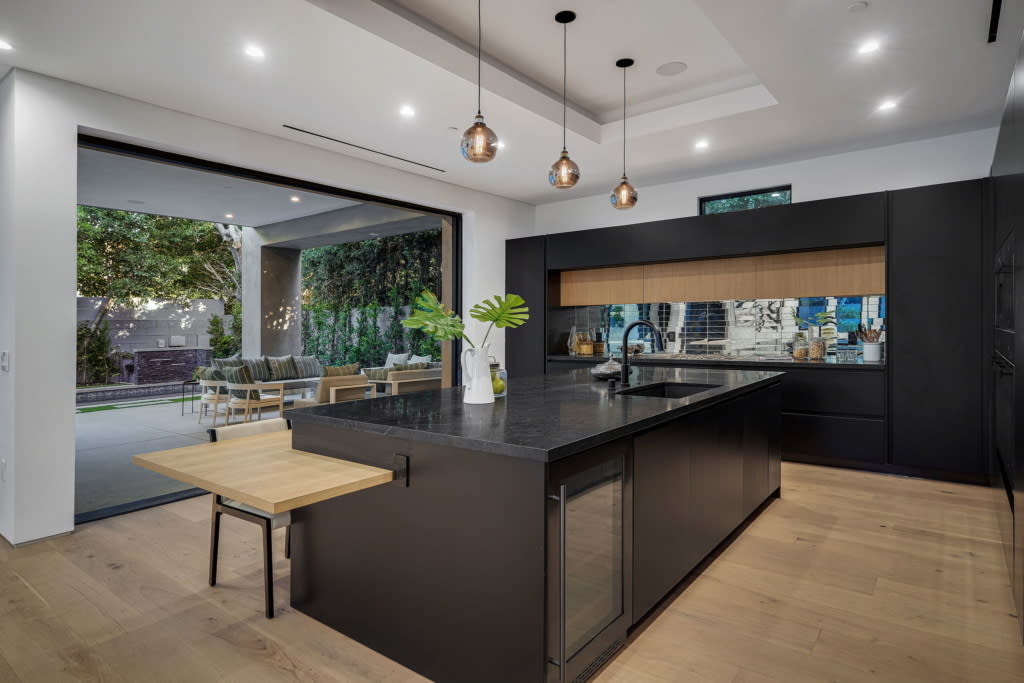 Go grey (without the stress of it all).
We're not talking about hair, here. Grey cabinetry has become all the rage in recent months, allowing homeowners to get just a
tad
creative without sacrificing their kitchens' classically neutral vibe. Take
868 North Norman Place
, for example. The almost-bluish-grey cabinetry in this Brentwood retreat acts as the perfect complement to marble and brass, offering a fresh, soothing aesthetic that's anything but boring.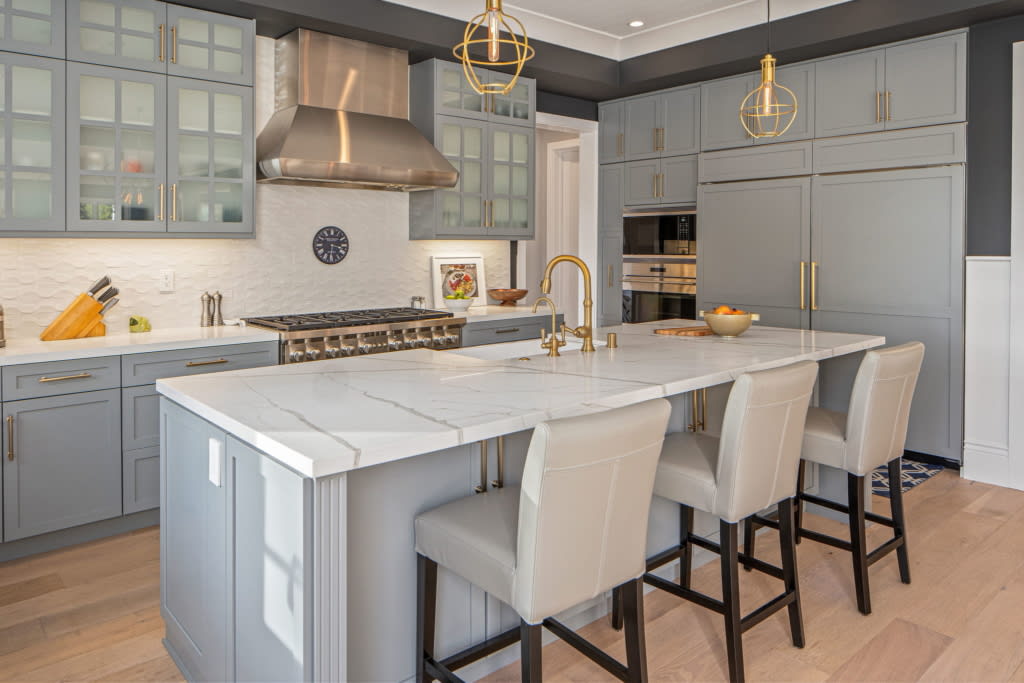 Don't be afraid to mix it up.
Alright, we aren't saying you can never use white again. That would be next to impossible! We're just suggesting that you amplify white accents with a bit of
spice
. Check out the two-toned kitchen at
14967 Camarosa Drive
for inspiration. It showcases a stunning mix of colors and materials including glass-front uppers, deep-grey lowers and accents of brass, stainless appliances and incredible medium-toned herringbone hardwood floors. It's an epic combination of hues that should absolutely influence your next kitchen reno.