You may be surprised to hear 'Barbie' and 'architecture' in the same sentence, but by the time you finish this article, we can guarantee you'll catch our drift. With Greta Gerwig's Barbie flick coming to theaters on July 21, the immersive 'World of Barbie' exhibit that just opened in Santa Monica, plus the AI Barbie Selfie Generator taking social media by storm, the iconic Mattel toy may be more relevant now than ever. She's independent, she's hardworking and, you guessed it, she has a distinct eye for architectural design.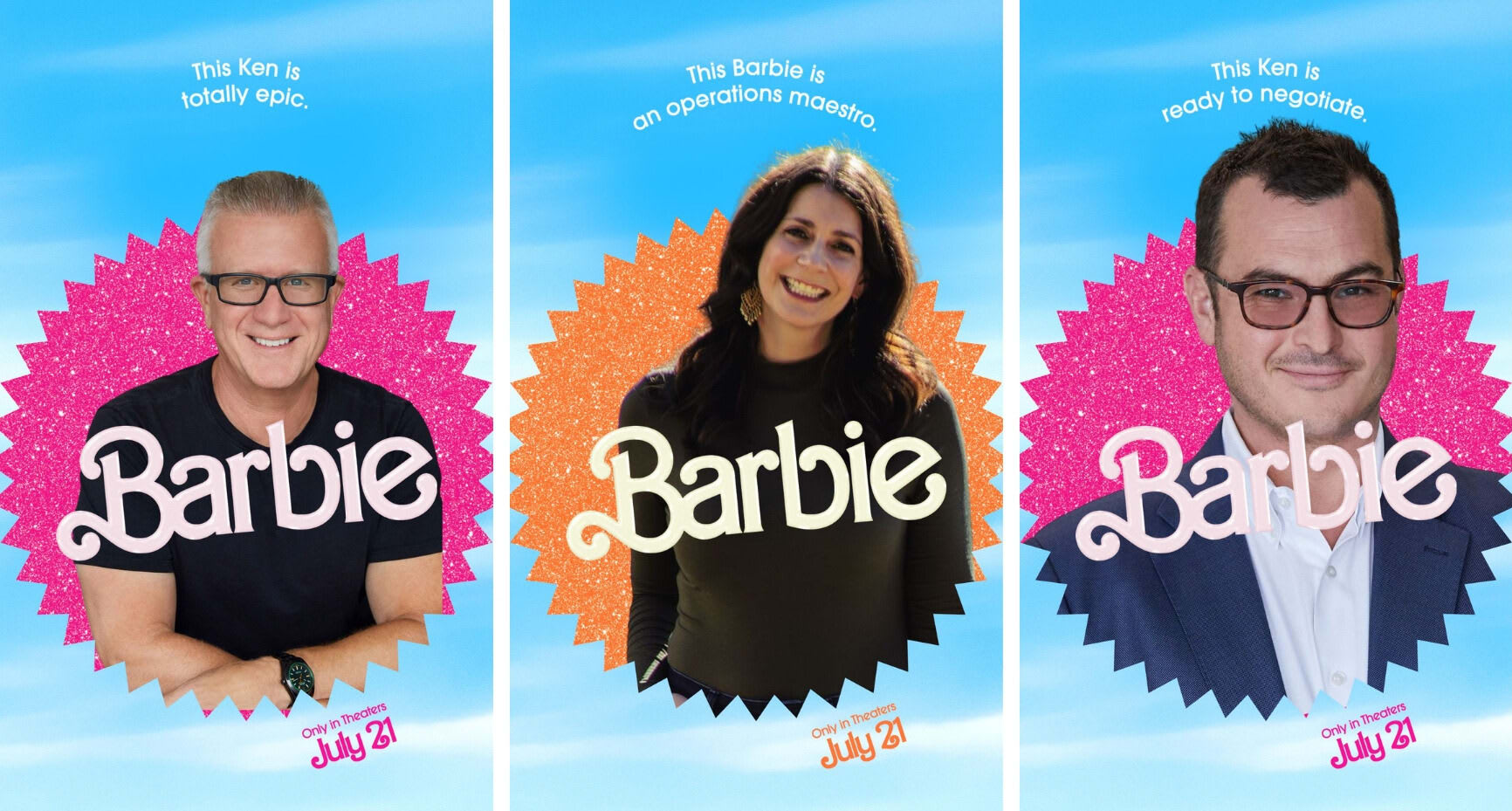 Over the past 60+ years, Barbie's Dream House has evolved with the times, resulting in countless iterations that reflect current culture while maintaining aspirational undertones. And now, right here in LA you can experience a larger-than-life Dream House for yourself. At Santa Monica Place, fans of all ages are invited to step into Barbie's bubble gum world where they can test out different careers, explore her home, and even drive a Barbie Camper Van! Barbie's world is a dazzling swirl of color and positivity that reflects an unwavering optimism, and if it's wrong to love that, then we definitely don't want to be right.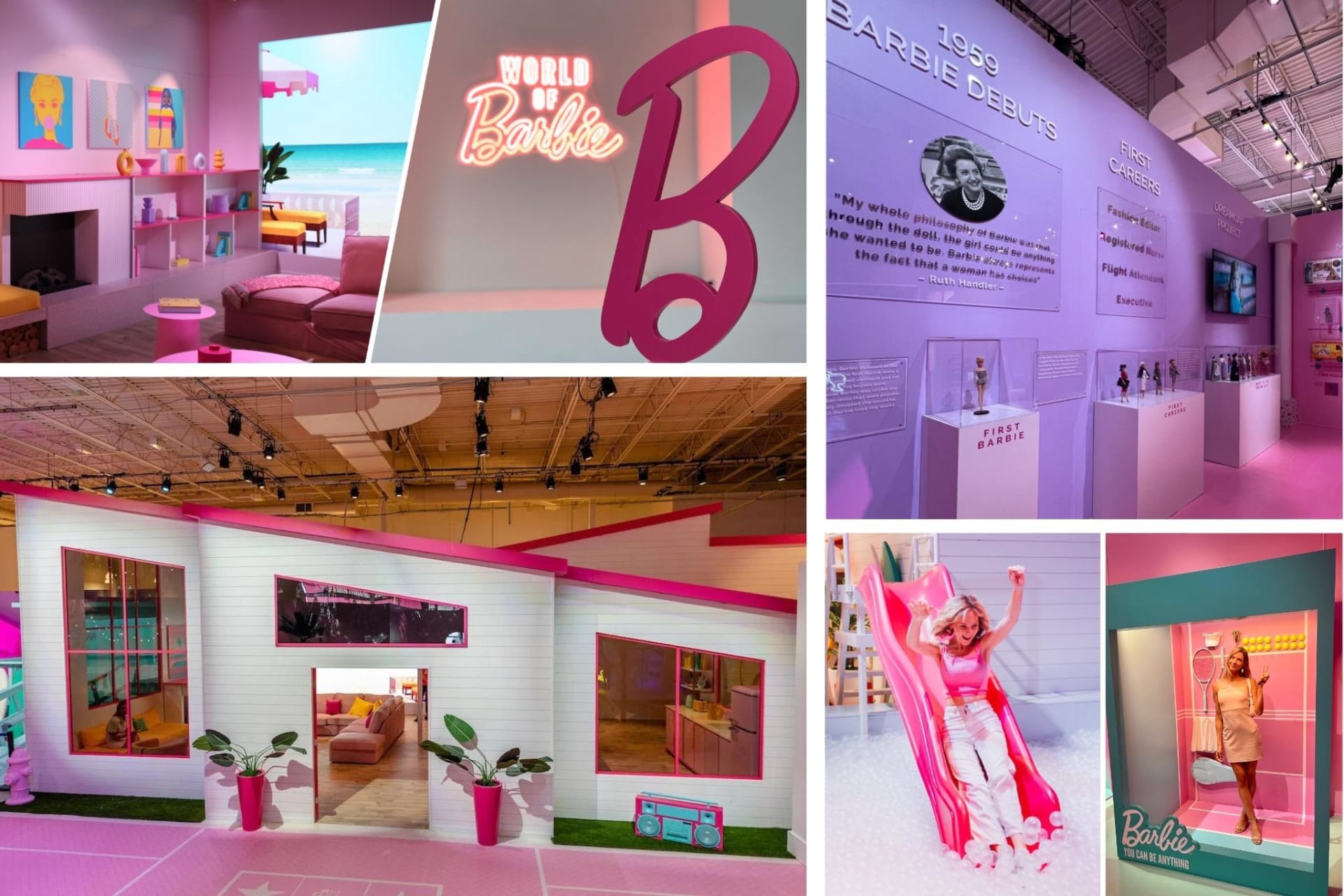 Photo courtesy of NBC Los Angeles, Curiocity and World of Barbie

But before snagging a ticket to the neighborhood exhibit, we'd like to take you for a walk down memory lane for a glimpse into how the Dream House became a platform for reflecting the trends of the day while imagining bright futures ahead. From the Mid Century-style cardboard box of 1962 to the Hype House of 2021 and everything in between, each a monumental statement during the time it was released. So grab a seat as we admire Barbie's architectural acumen and, as the legend always says, never forget to live your dream.
1962: Fold-Out Cardboard Studio
Barbie's first Dream House was released in 1962 for just $4.44 a pop, featuring a cardboard studio layout that's decidedly mid-century-meets-masculine. This checks out, since Barbie was a college student at the time, her walls lined with burgees and shelves with tiny record albums.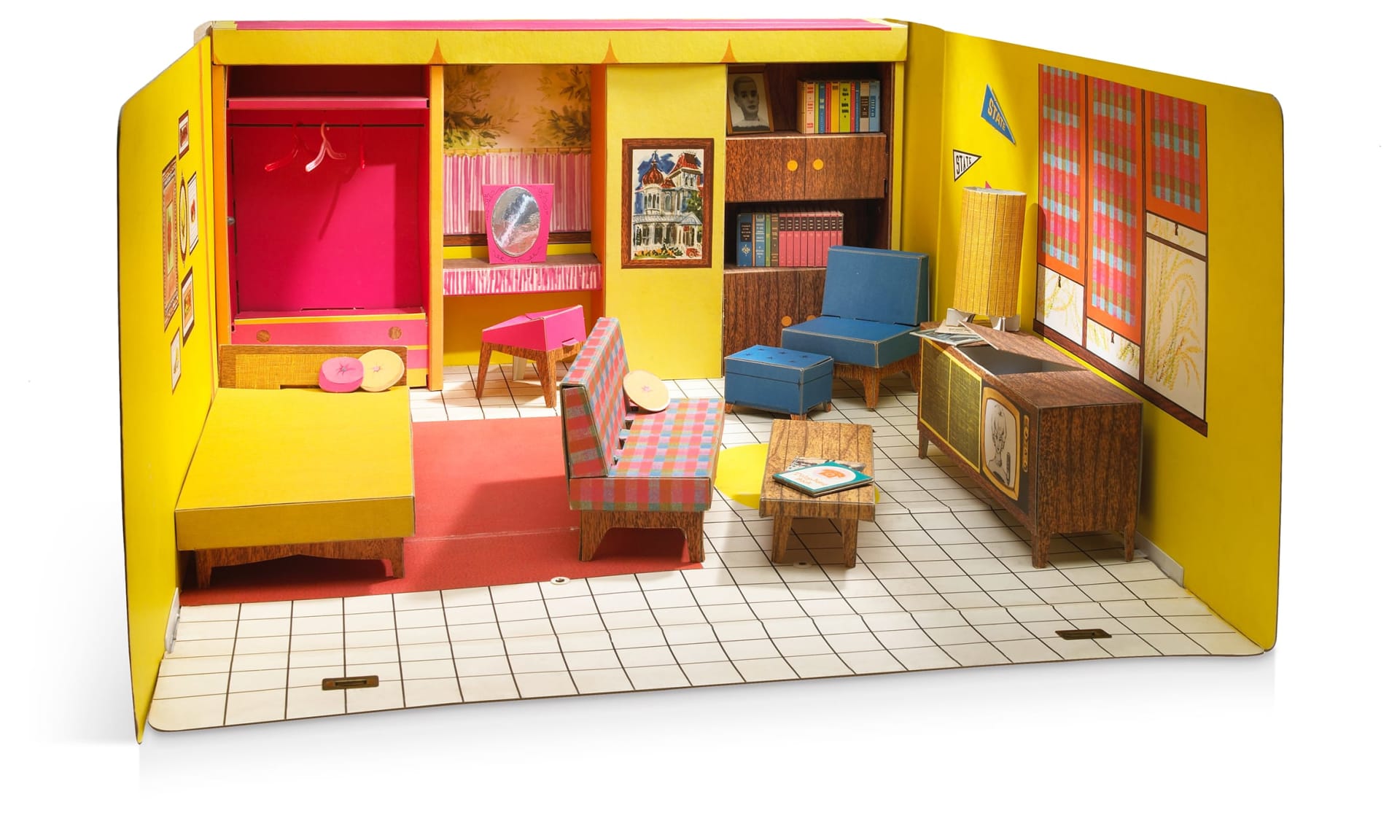 Photo courtesy of People of Play
1974: Three-Story Townhouse
The first Barbie townhouse arrived in 1974, offering up one of the brand's most iconic dollhouses in history. The three-level home hadn't yet adopted its emblematic pink hue at this time, instead featuring an array of decade-defining colors like yellow, brown and turquoise.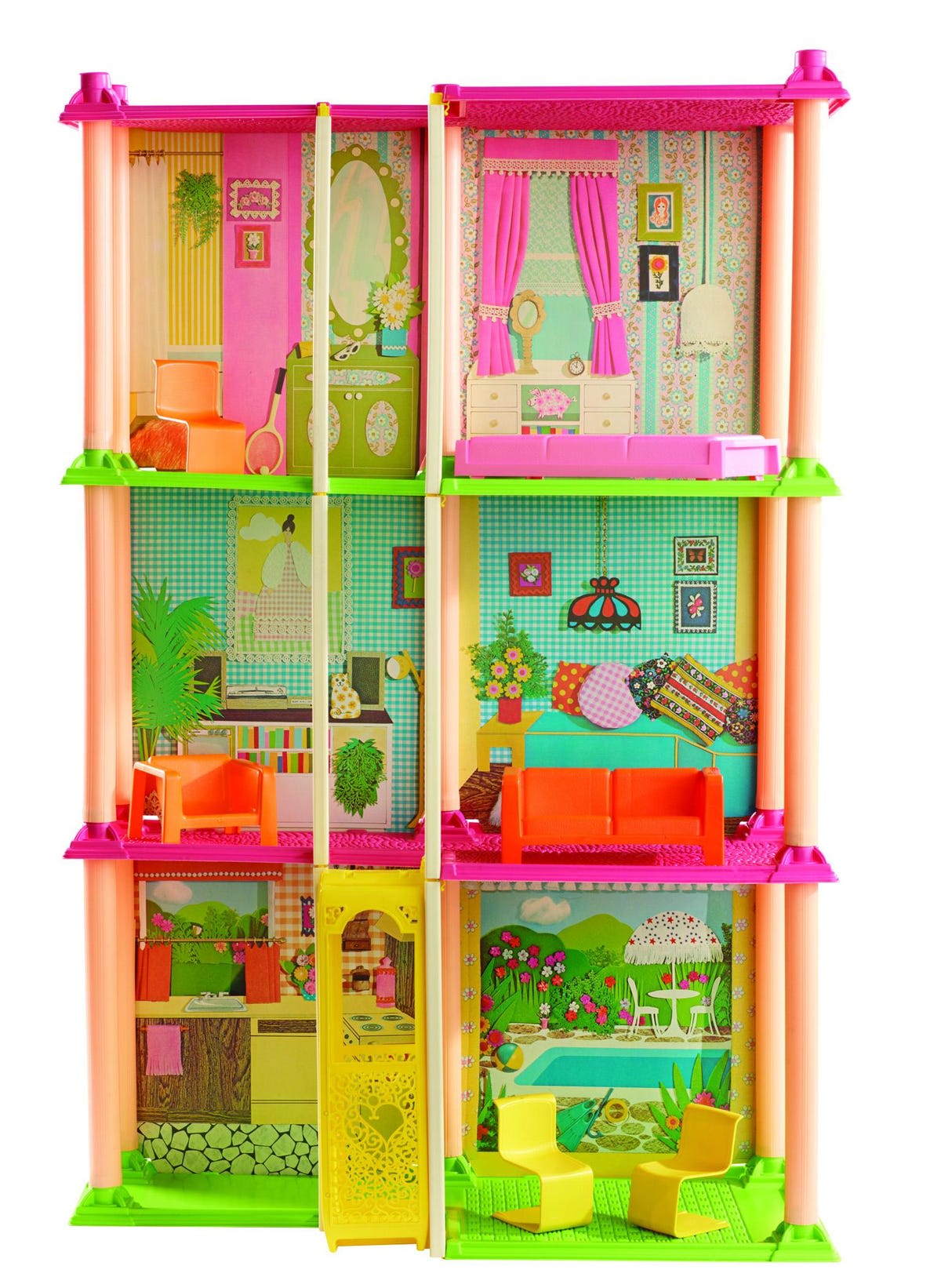 Photo courtesy of Forbes
1979: A-Frame Cabin
In 1979, architectural influences began infiltrating the Dream House's design, beginning with the classic A-frame. The shape of this sophisticated late-70s dollhouse is an ode to postmodernists like Denise Scott Brown and Robert Venturi whose concepts edged on traditional and futuristic. Think open-concept, multipurpose spaces among three sections that could be pulled apart and reconfigured.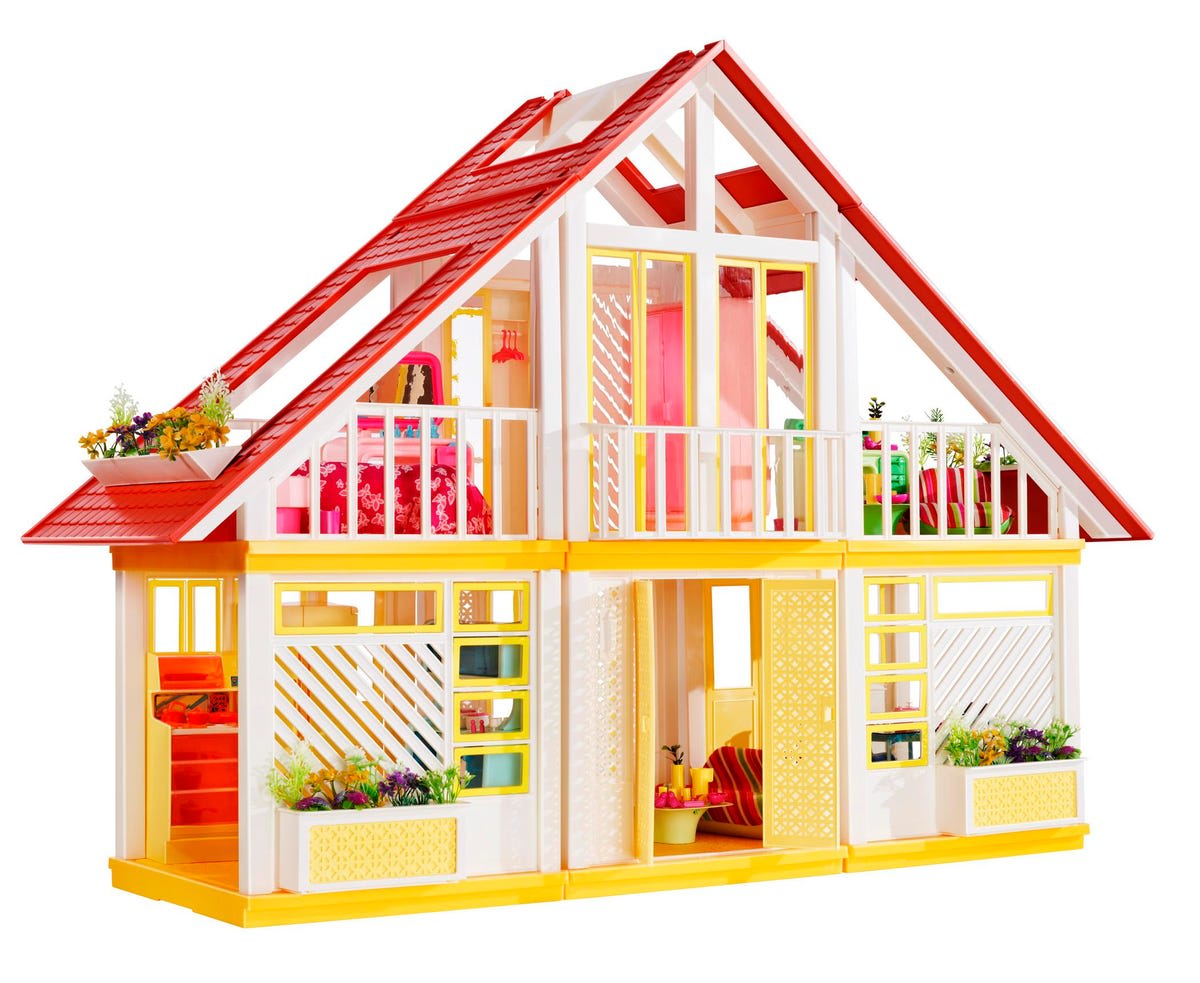 Photo courtesy of Forbes

1990: Pink Mansion
When you think of Barbie, her 1990 Dream House is likely the first image to come to mind. Embracing hyper-femininity, the so-called 'mansion' is a nod to suburbia with its columns, Palladian windows and rooftop deck, all brimming with bubble gum pink and floral touches. This is the first Dream House that stepped into realism, too, with a ringing doorbell and phone, as well as battery-powered lights in the bathroom.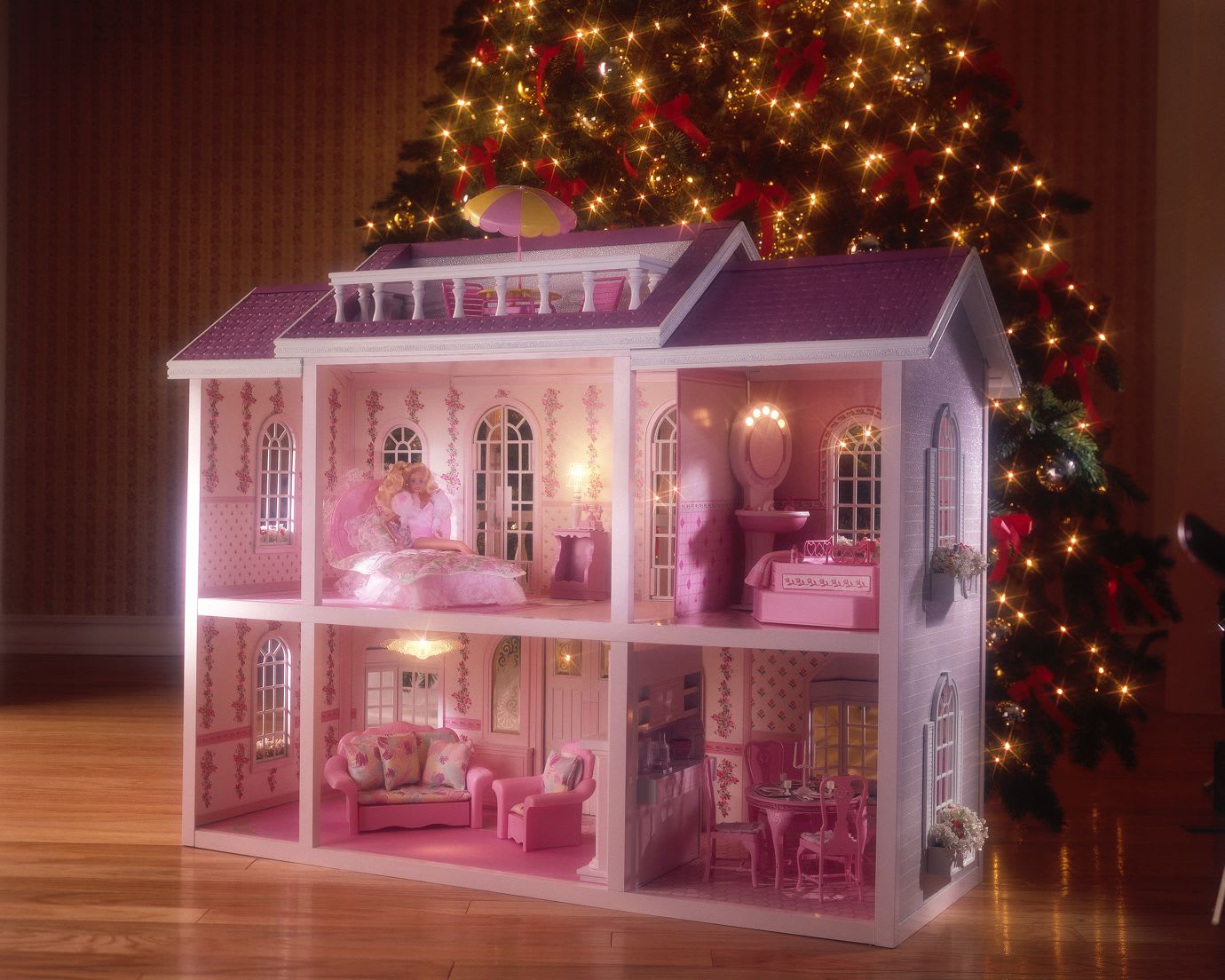 Photo courtesy of Redbook
2000: Purple Victorian
The end of the 20th century marked Barbie's Victorian phase, resulting in a purple-clad Dream House that fuses traditional elements like a turret and portico with more modern accents like a flat-screen TV. Not only that, this house bears incredible resemblance to one featured in a painting in the original Dream House. Talk about manifesting.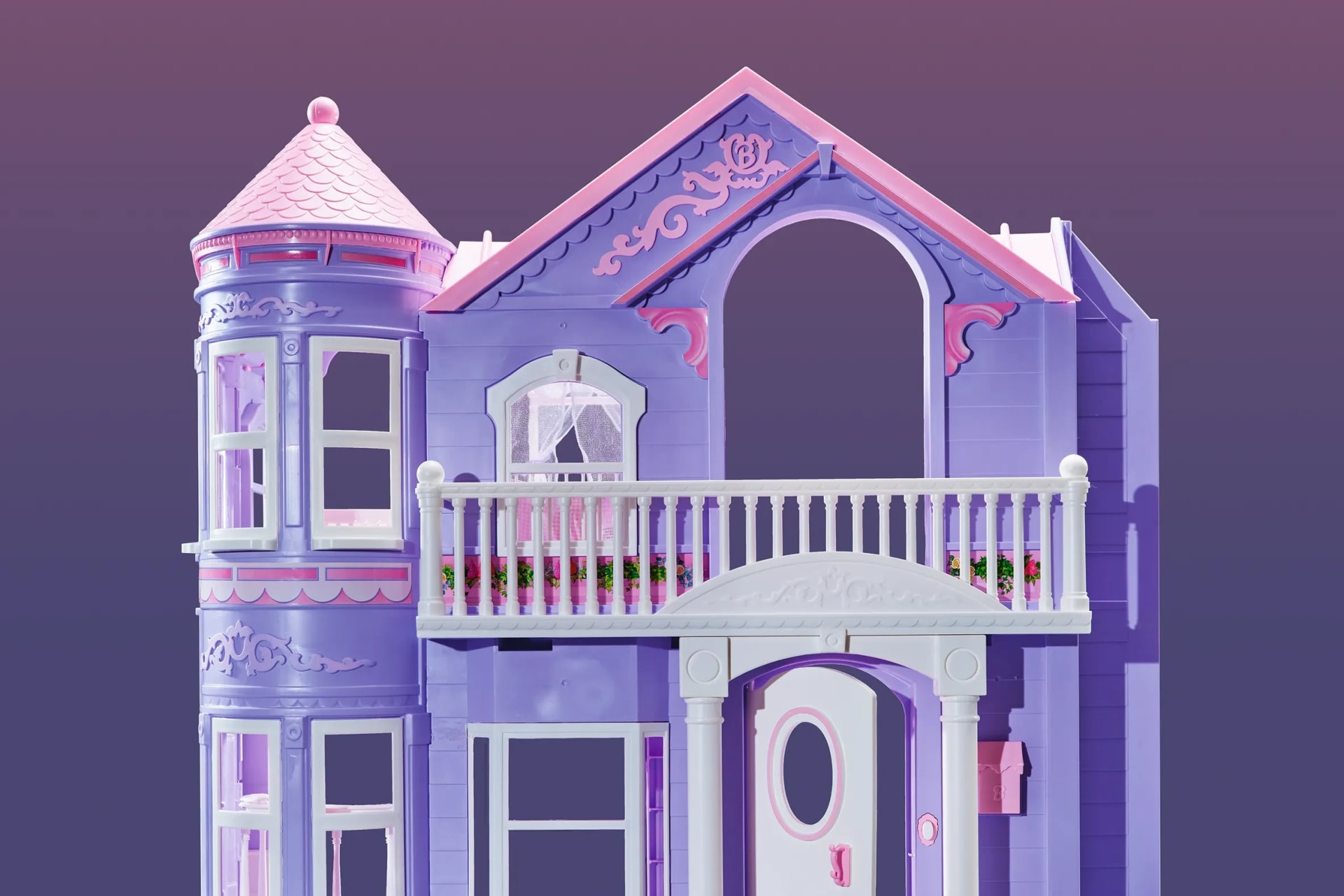 Photo courtesy of Architectural Digest
2011: Malibu Beach House
The LA babies will know this one like the back of their hand. Barbie's 2011 Malibu Dream House called up elements of the 1979 A-frame but with more modern features (like a rooftop balcony with a telescope for stargazing) and a girly-yet-cottage-like aesthetic. Let's also not forget when the brand decked out an actual Malibu home to resemble Barbie's own in 2019 (for $60 per night, no less).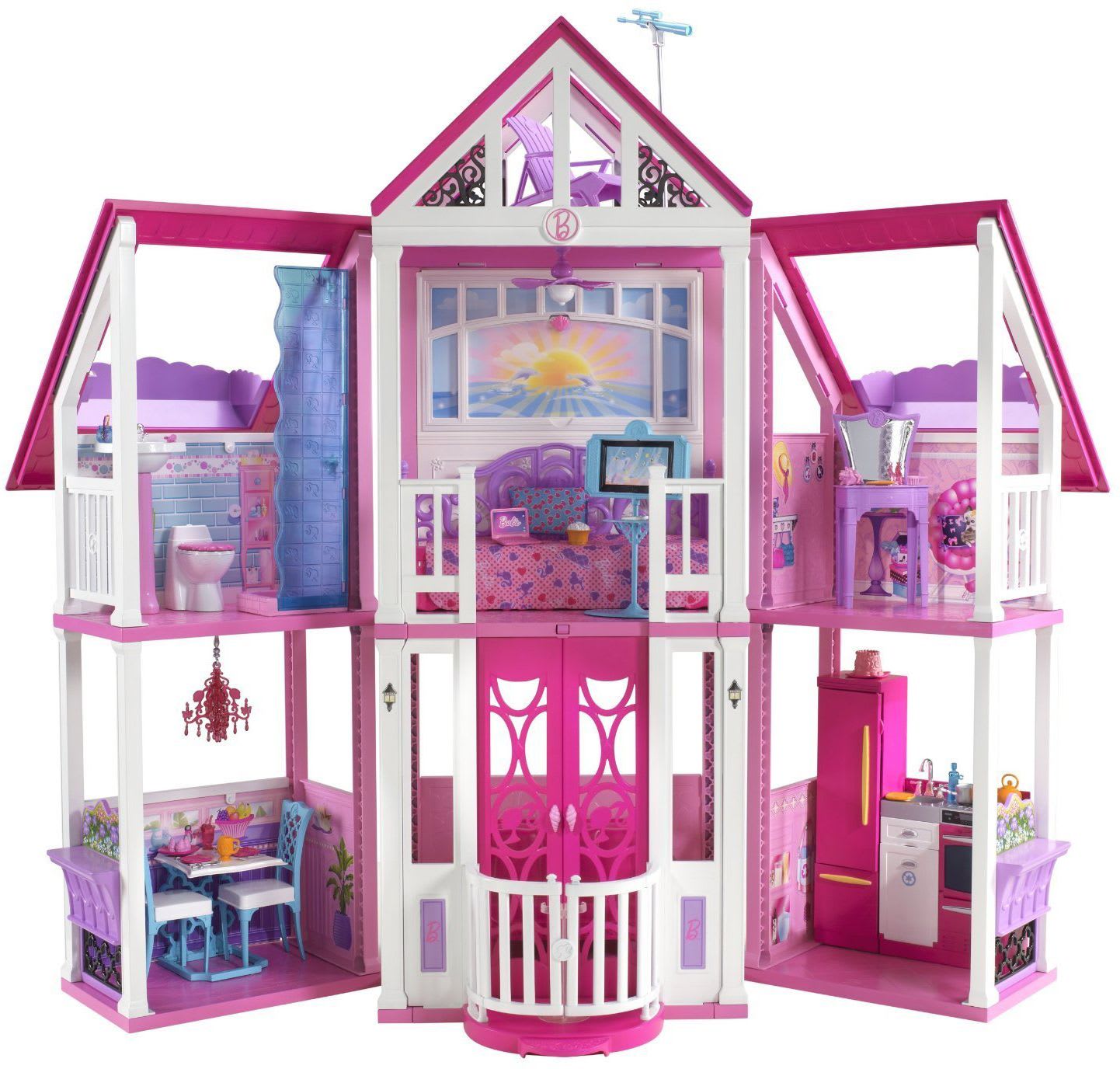 Photo courtesy of IBA
2021: TikTok Pad
What's more fitting in 2021 than a Barbie Dream House that's seemingly designed for an influencer? The latest iteration is highly customizable, featuring culturally relevant spaces like a party room with a disco ball and karaoke machine, a slide from the second floor down and even a wheelchair-accessible elevator. Not only that, the house has three beds instead of one, beckoning slumber parties with Barbie's friends. It goes without saying that this modern design is a TikToker's dream.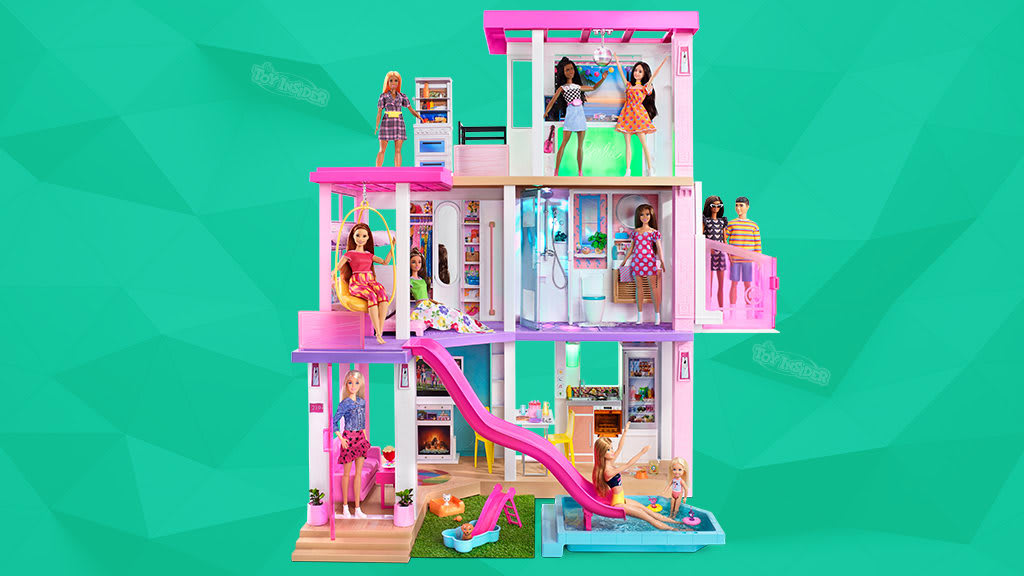 Photo courtesy of The Toy Insider
See what we mean now? You can't say Barbie wasn't ahead of her time. If you happen to check out the 'World of Barbie' exhibit or take an AI Barbie selfie, be sure to tag us in your adventures @smithandberg!
*Featured image courtesy of Artnet News