Let's taco 'bout it
We're not afraid to admit that Los Angeles is, hands down, the best place for tacos in America. And what better way to detox from turkey and stuffing than with a cuisine so opposite from (and lest we say far better than?) traditional holiday eats? Tacos (plus tequila, if you haven't noticed yet) run through our veins on the SBP team, so just call us your go-to culinary connoisseurs for LA's best…west of the 405, of course. Check out our top taco faves below.
Trejo's Tacos
As Anthony Bourdain once said, "It's just really good." And the culinary king was always right.
Trejo's
, owned by the epic Danny Trejo, is a vibrant, art-filled taqueria that serves up mind-blowing tacos for both meat-lovers and vegans alike. Whether you're hankering for steak Asada with pepita pesto or cauliflower with cashew cream, Trejo's is your go-to spot for LA's gourmet best.
SBP Must Order: Spicy Shrimp Taco with diablo sauce, pickled onions, slaw, and avocado cream.
Benny's
A West LA staple with locations in Westchester, Santa Monica, and Culver City,
Benny's
has a killer Taco Tuesday…which has SBP written all over it. Three street tacos for $6.99? You know where to find us.
SBP Must Order: Barbacoa Taco with slow-cooked shredded beef, cilantro, radish & picked red onions.
Frida Tacos
At Frida, delectably authentic Mexican cuisine meets the classy Brentwood Country Mart. Whether you choose their barbacoa, pork pastor, or Pescado tacos, you can always count on one thing: a total bomb of fresh flavor.
SBP Must Order: Tacos de Camaron—two soft tacos, sautéed shrimp, pico de Gallo, and guacamole, served with rice and refried beans.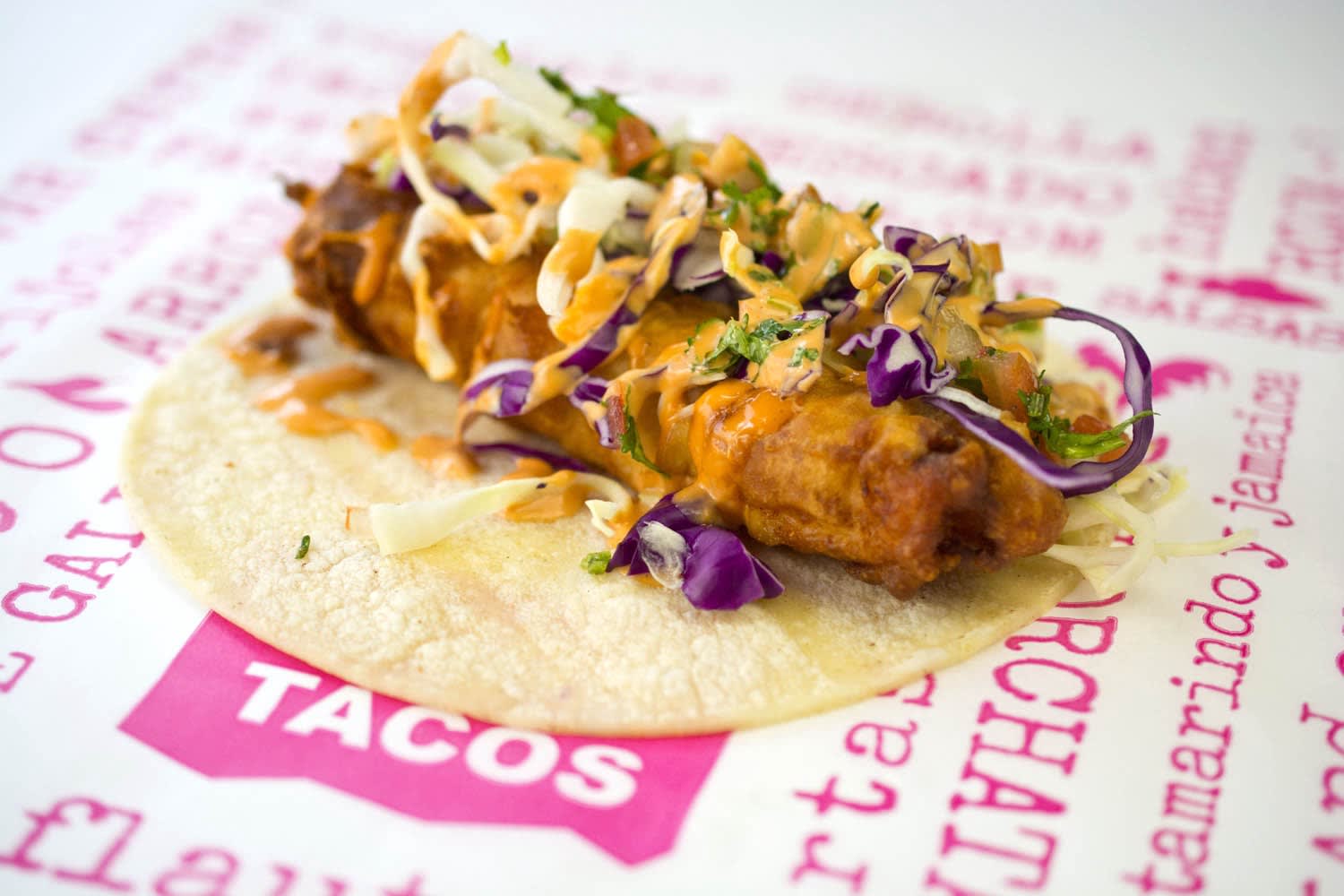 Frida Tacos
Kogi Truck
We're all for revolutionary cuisine and the
Kogi Truck
has truly redefined LA's traditional taco with a unique combo of Korean and Mexican tastes. All you have to do is track them down and devour.
SBP Must Order: The World Famous Short Rib Taco—double caramelized Korean barbecue short rib, salsa Roja made from Korean and Mexican chilis, cilantro-onion-lime relish, and chili soy Kogi slaw, all over two, crispy griddled corn tortillas.
Tacos Tu Madre
Amongst the most acclaimed taco joints in LA is
Tacos Tu Madre
which, if you're in the taco
know
, you probably already
knew
by now. With four locations, all housed in not-to-be-missed buildings with sweet mural facades, Tacos Tu Madre dishes out authentic tacos with a gourmet twist, like their epic fried chicken and ahi tuna poke.
SBP Must Order: Fried Chicken Taco with buttermilk fried chicken, spicy honey, poblano ranch slaw, and fermented Fresno chili.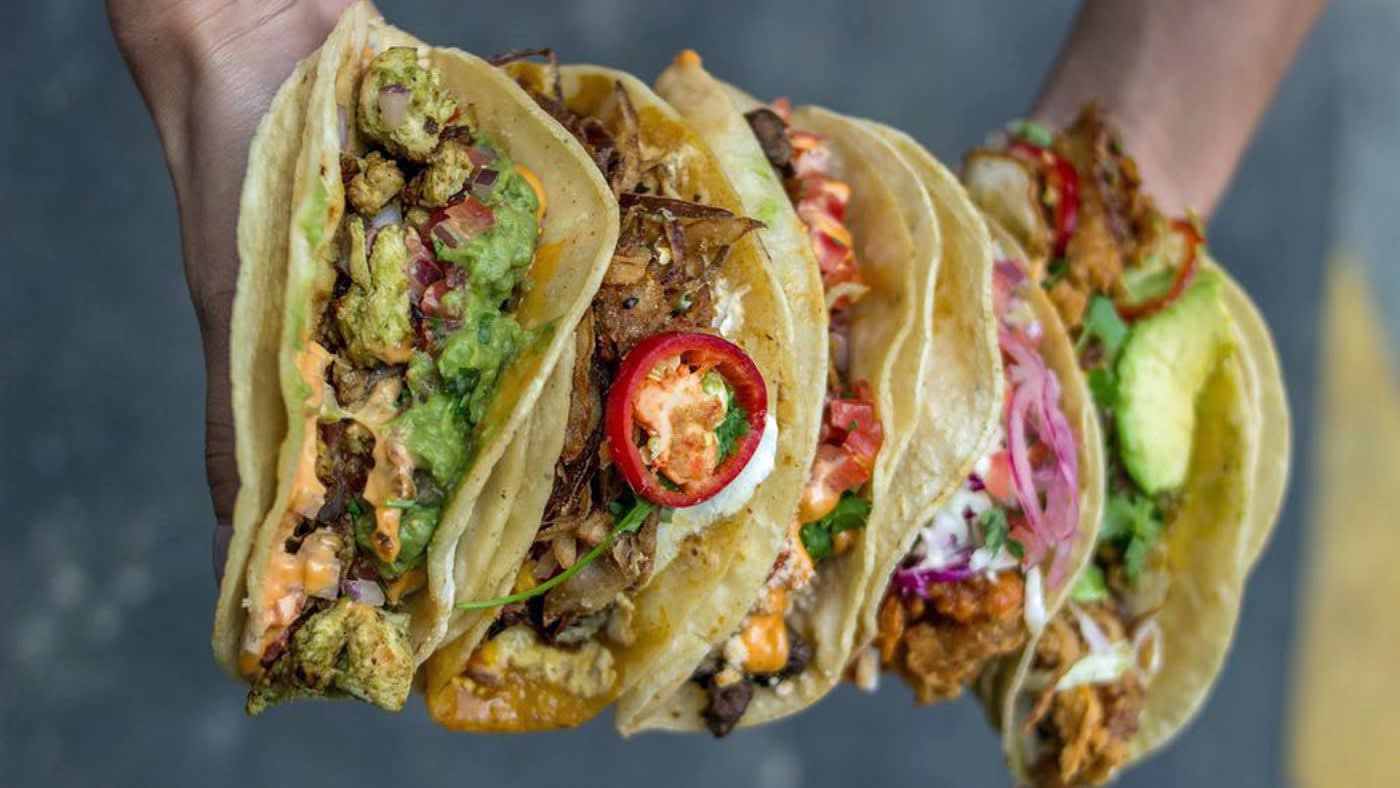 Tacos Por Favor
A beloved Westside institution, Tacos Por Favor has stolen our taco-loving hearts from the very beginning. The perfect combo of healthy and traditional (aka greasy and cheesy), their tacos are some of LA's bona fide best. Whether you go soft taco, hard taco, or taquito, you're golden.
SBP Must Order: Mahi Mahi Soft Taco with green and red pepper, onions, sour cream, lettuce, and pico de gallo.
Tec-Catering
If you've ever been to an SBP
Taco Tuesday
, you know what's up with
Tec-Catering
. Our awesome taco guys create a totally killer spread in an upscale atmosphere (ie our open houses), cooking up fresh chicken, carne asada, pork, and veggies with all the accouterments—guac, salsas, onion, you name it. Call them up and plan your most epic party yet.
SBP Must Order: Carne Asada Taco on a homemade corn tortilla with all the toppings.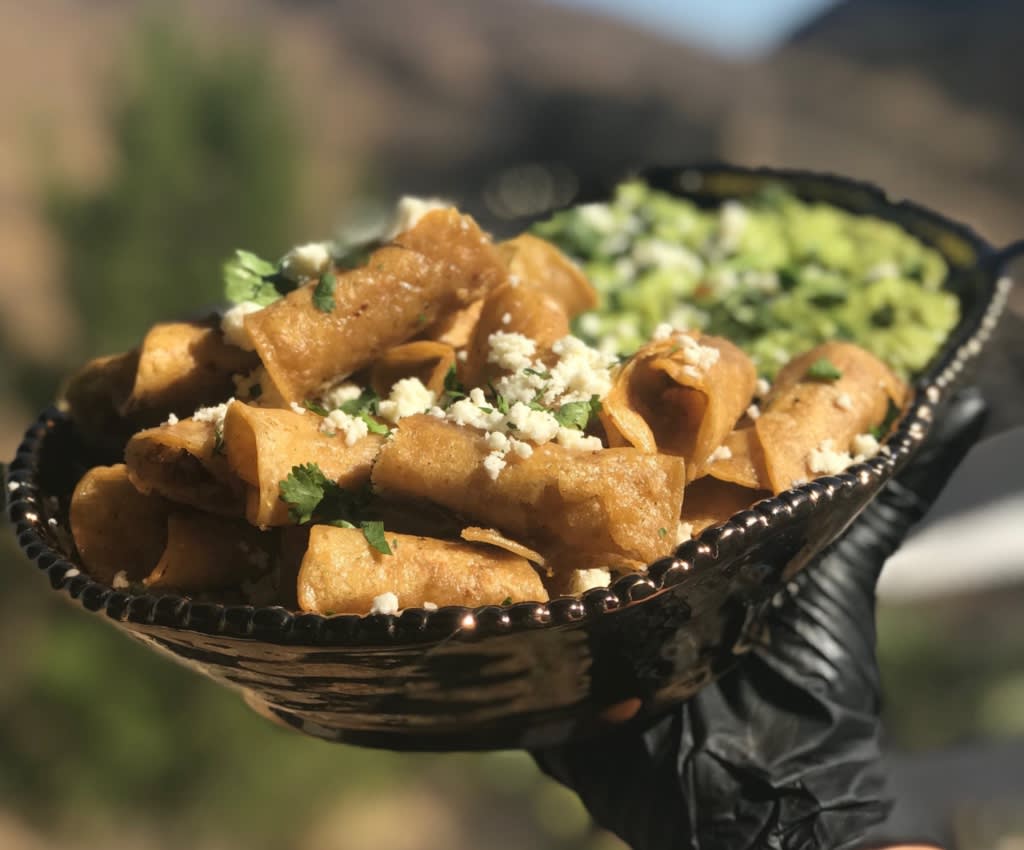 Tito's
A bustling, no-frills joint in Culver City,
Tito's
is a nostalgic hard-shell taco stand that's become increasingly popular as other Mexican hotspots steer toward trendy, gourmet concoctions. Each fried tortilla shell, brimming with mouthwatering traditional flavors, is a true blast from the past. Something we all need these days.
SBP Must Order: Tito's Taco with shredded beef, grated cheddar cheese & sliced iceberg lettuce in a freshly cooked corn taco shell.
Benito's Taco Shop
Home of the rolled taco, Benito's serves up delish and high-quality Mexican eats — all topped with guac and cheese. Need we say more? Order their specialty shredded beef rolled in crispy corn tortillas and try not to go there every day.
SBP Must Order: Carnitas Tacos with hand-shredded pork, grilled then smothered with homemade guac and salsa, wrapped in a warm, soft corn tortilla.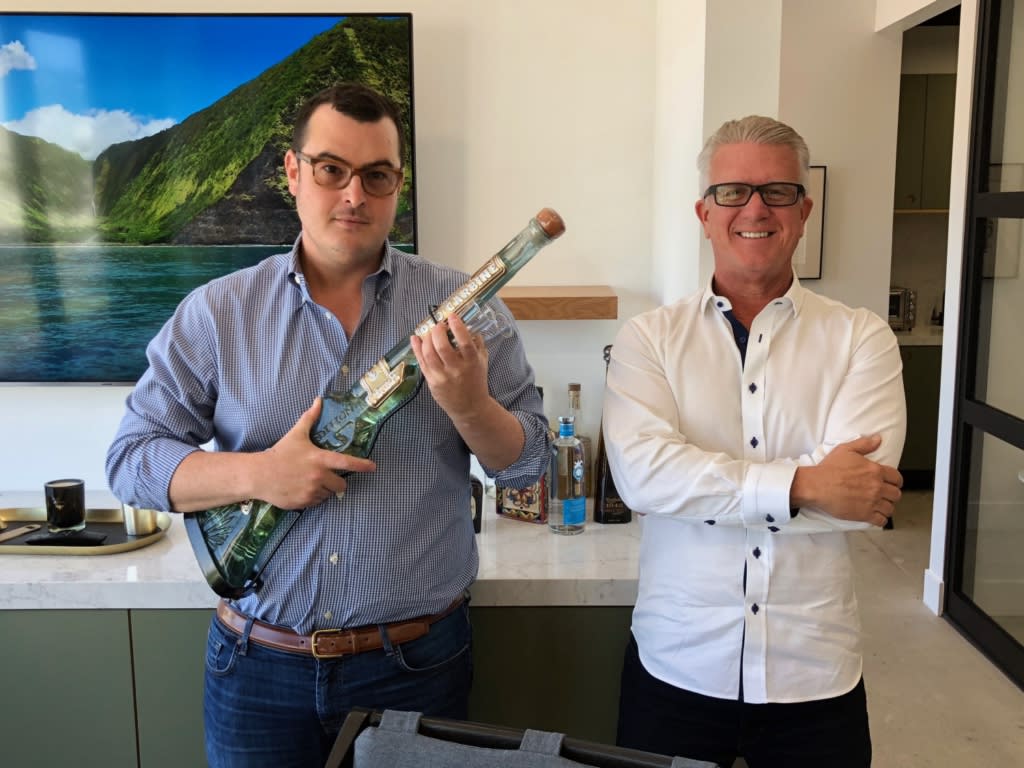 King Taco
When you've had a few too many beers at the Kings game, make your way to
King Taco
—there's nothing like a greasy, delicious taco to serve as a preemptive hangover cure. King Taco always kills the traditional Mexican game.
SBP Must Order: Al Pastor and Carne Asada Tacos garnished with fresh chopped cilantro, onion, and their famous salsa.