A bona fide Brentwood oasis
What happens when
Frederick Fisher and Partners
, one of L.A.'s most coveted architecture firms, takes on an astounding Brentwood compound? Well, magic really. Set amidst Lorna Lane and Westgate Avenue, the architectural estate boasts 31,397 square feet of straight-up finesse—all by virtue of Fred Fisher's
Mid-Century-meets-New-England
vision.
We sat down with owner Mark Dalzell and Nathan Prevender of Frederick Fisher and Partners to sneak a peek inside the totally lit home (seriously, it boasts epic amounts of natural light). The collaborative team of architects, landscapers, and designers began with what is known as the Vermont Room and ended with a legacy property that's both grandiose in structure and wholly intimate in vibe.
What inspired the overall design for the home?
Nathan Prevender: Our inspiration for this project was collaborating with Mark and hitting the key components for him, which was about entertaining and bringing nature into the home. It all began with the Vermont Room, which is modeled after an exact room in Mark's Vermont house.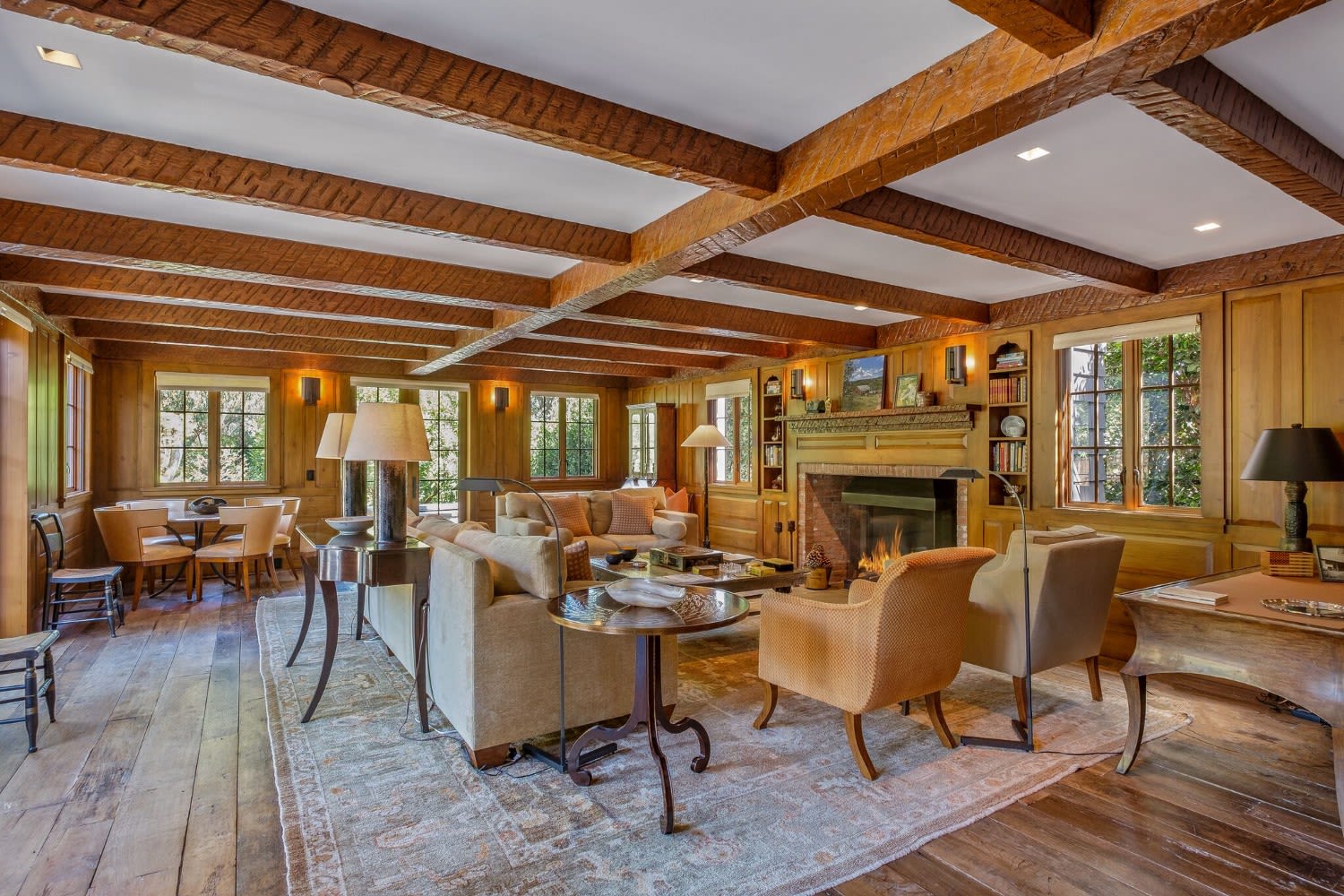 I was grappling with the question of how do you bring Vermont to Los Angeles? And as we affectionately joked, it was bringing Vermont uptown. Mark's Vermont space used pine boards that were found on the homesite; whereas here, it was about finding those reclaimed materials that tell a similar story. So we opted for reclaimed Douglas fir, seventeenth-century French flooring.
How did you choose to maximize the indoor/outdoor space of the home?
Mark Dalzell: The idea was to create enough space where we could have a beautifully landscaped garden that complements the property's two houses. I wanted the two architecturals to relate to each other in some way, so both homes have walls of glass doors that flow outbound to the landscaped terrace. The main house is much more daring in terms of structure, as the glass doors are larger and open completely to the exterior.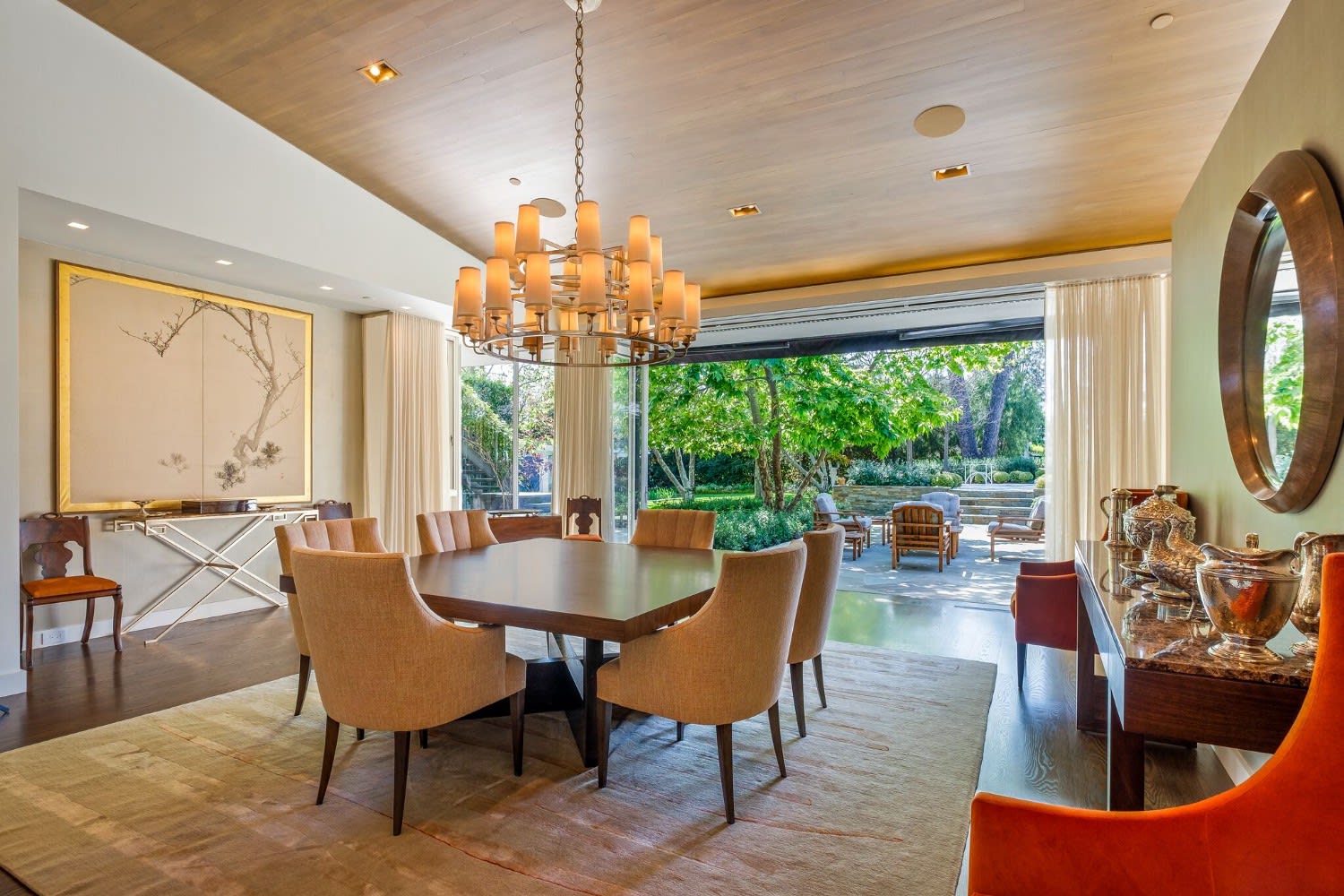 Another big concept was to have the main house sit comfortably on the existing site — if the entire home was two stories, it wouldn't have looked or felt right. So, when you're in the garden, the main house doesn't seem imposing. It's a large house, but subtly so.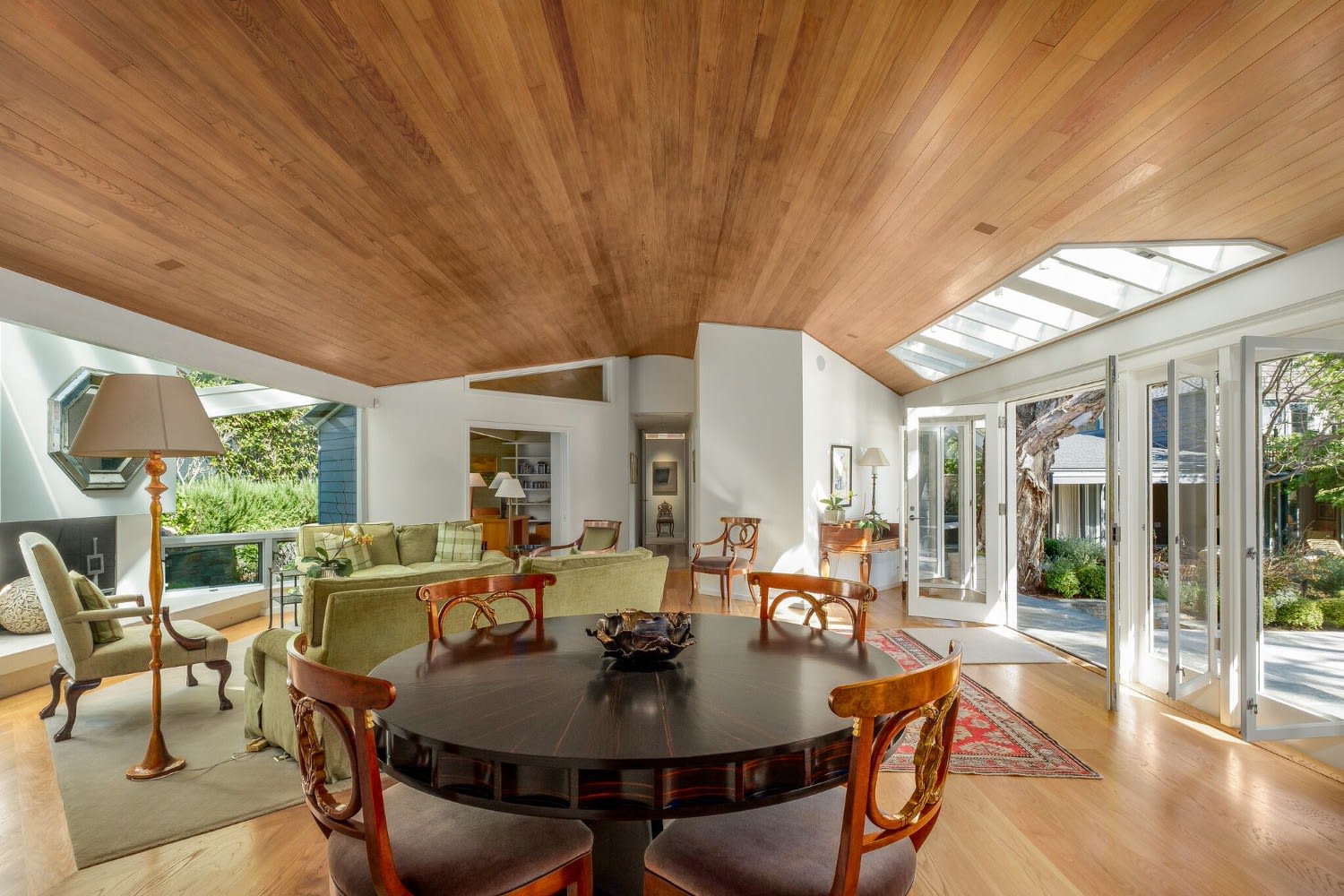 Why did you choose the design elements and materials that were used and how do they complement each other?
Nathan Prevender: In order to bring the Vermont Room uptown, we introduced cleaner elements to quiet down the rustic materials. The woods and metals we used to create a seamless transition into the rest of the house. I also integrated pop-up windows throughout to bring natural light into the spaces — although you may not even notice them. So the changes in natural light as you move onward through the home are very subdued.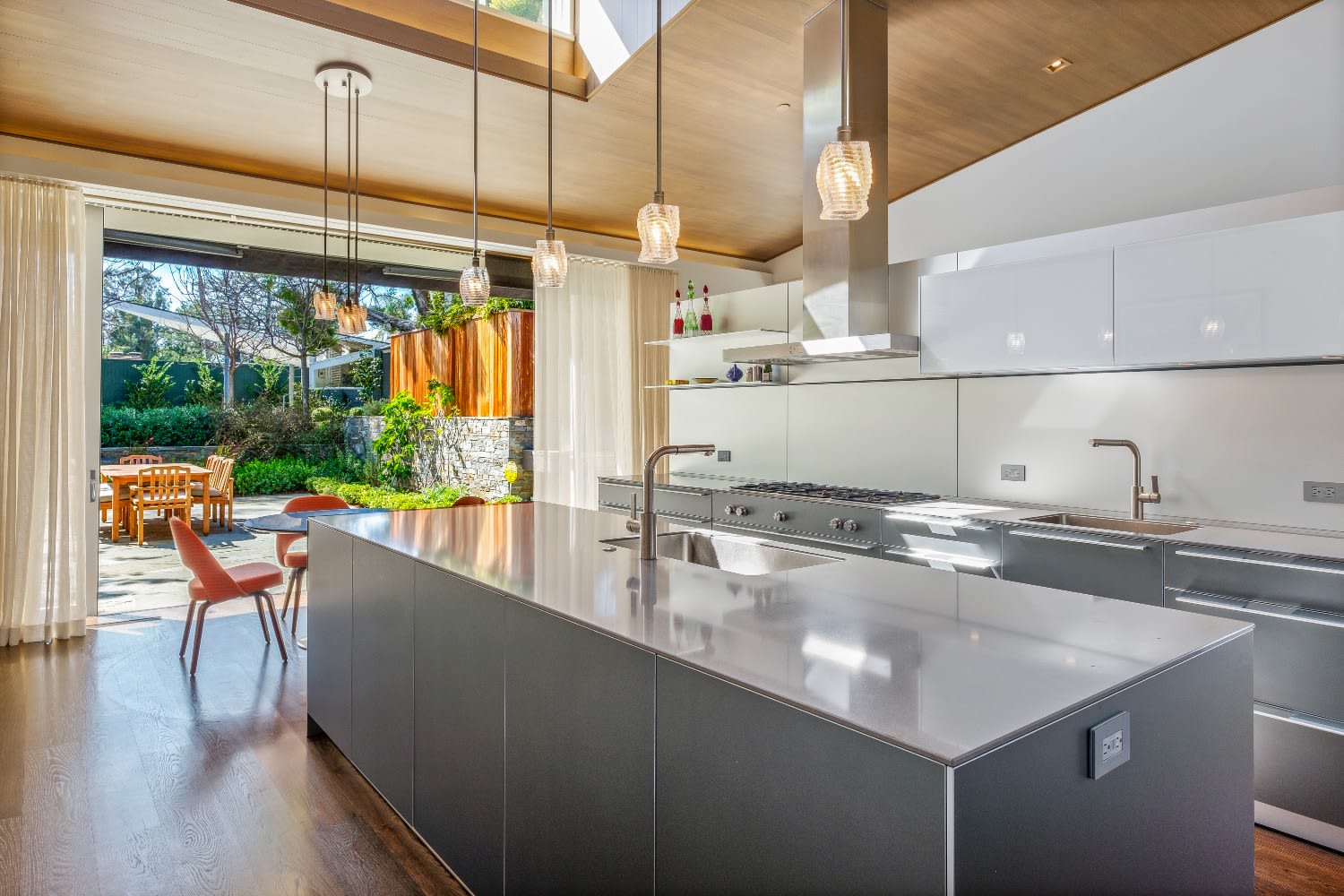 The goal was to create a visual connection through all the spaces. When you're sitting in the Vermont Room, you can see all the way to the back of the home and outside.
Mark Dalzell: I love that about the house. You have all these long perspectives that make it feel sizable but it's actually rather intimate. And with the spacious gardens outside, you feel like you're in a comfortable sanctuary.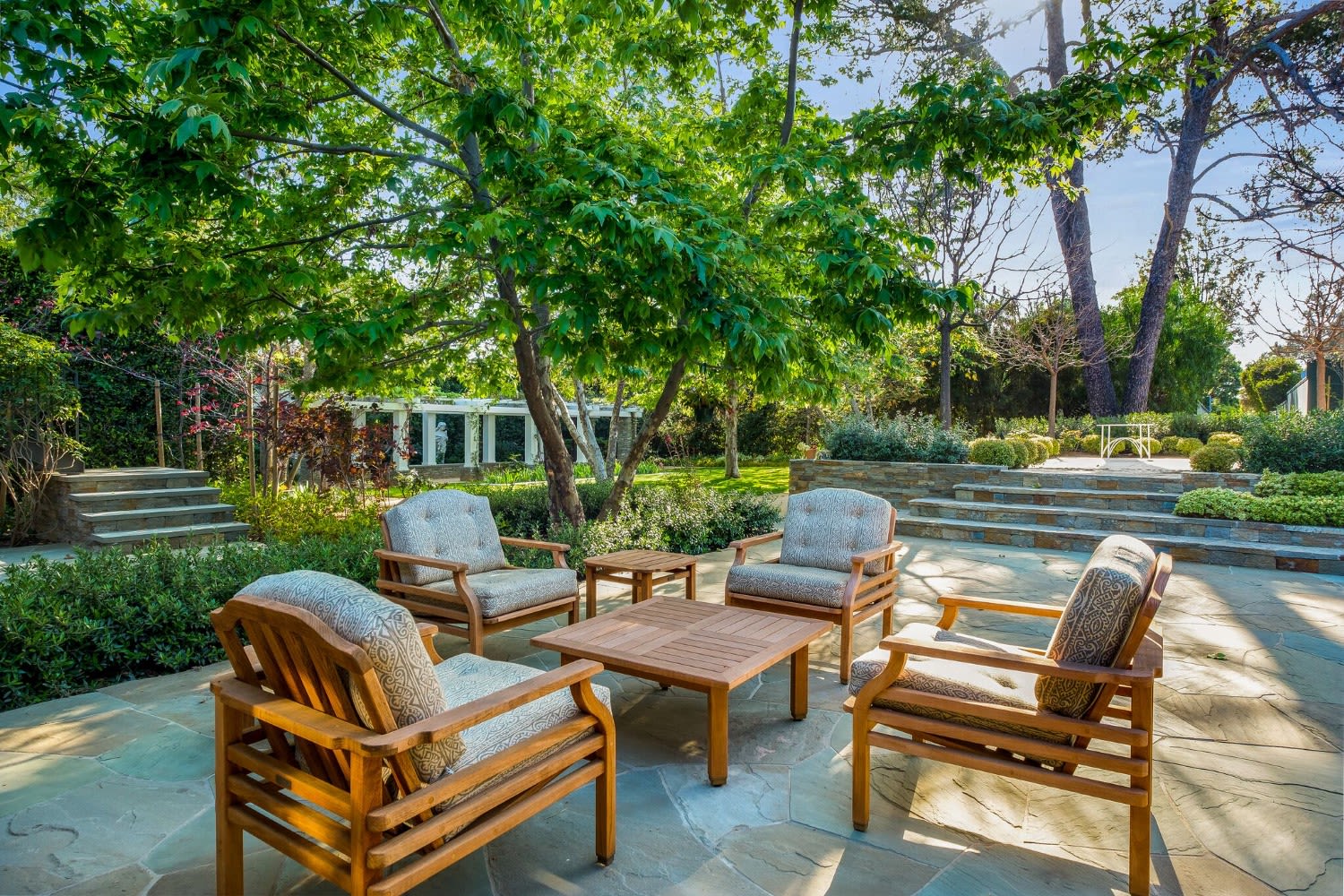 What makes the home's setting unique? What challenges did you face in designing it there?
Nathan Prevender: There weren't any huge challenges, aside from dealing with the significant grade shift between Lorna Lane and Westgate. We had to consider the change in scale so it didn't feel like the main house was looming over everything else.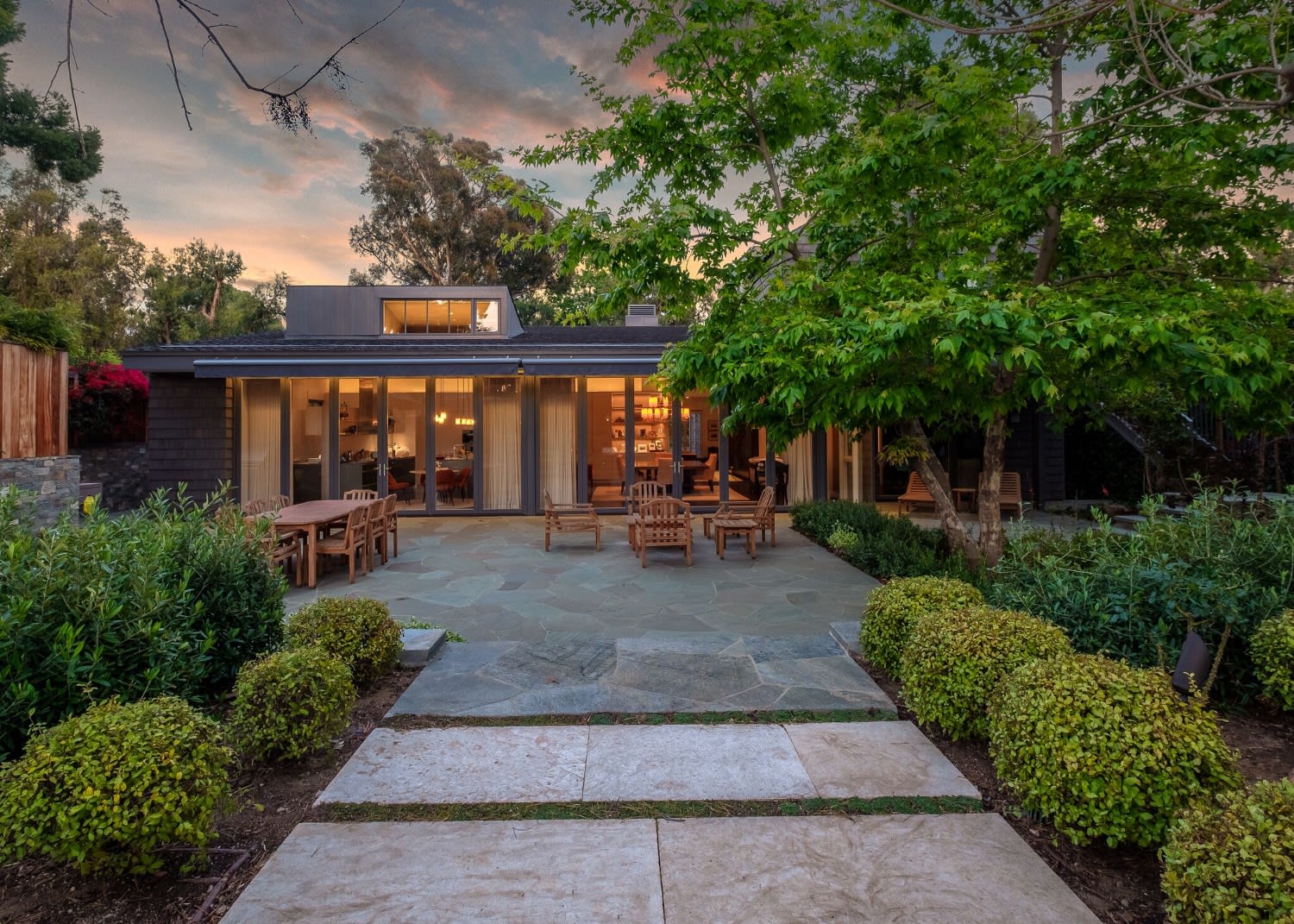 What do you believe serves as the epicenter of the home?
Mark Dalzell: I think it's very difficult to know, and the beauty of this house is that you can choose. There are two entrances so some people come up from Lorna Lane and see the home immediately, while others approach from Westgate and see the garden right away. As such, the property has various epicenters — it just depends on who you're talking to.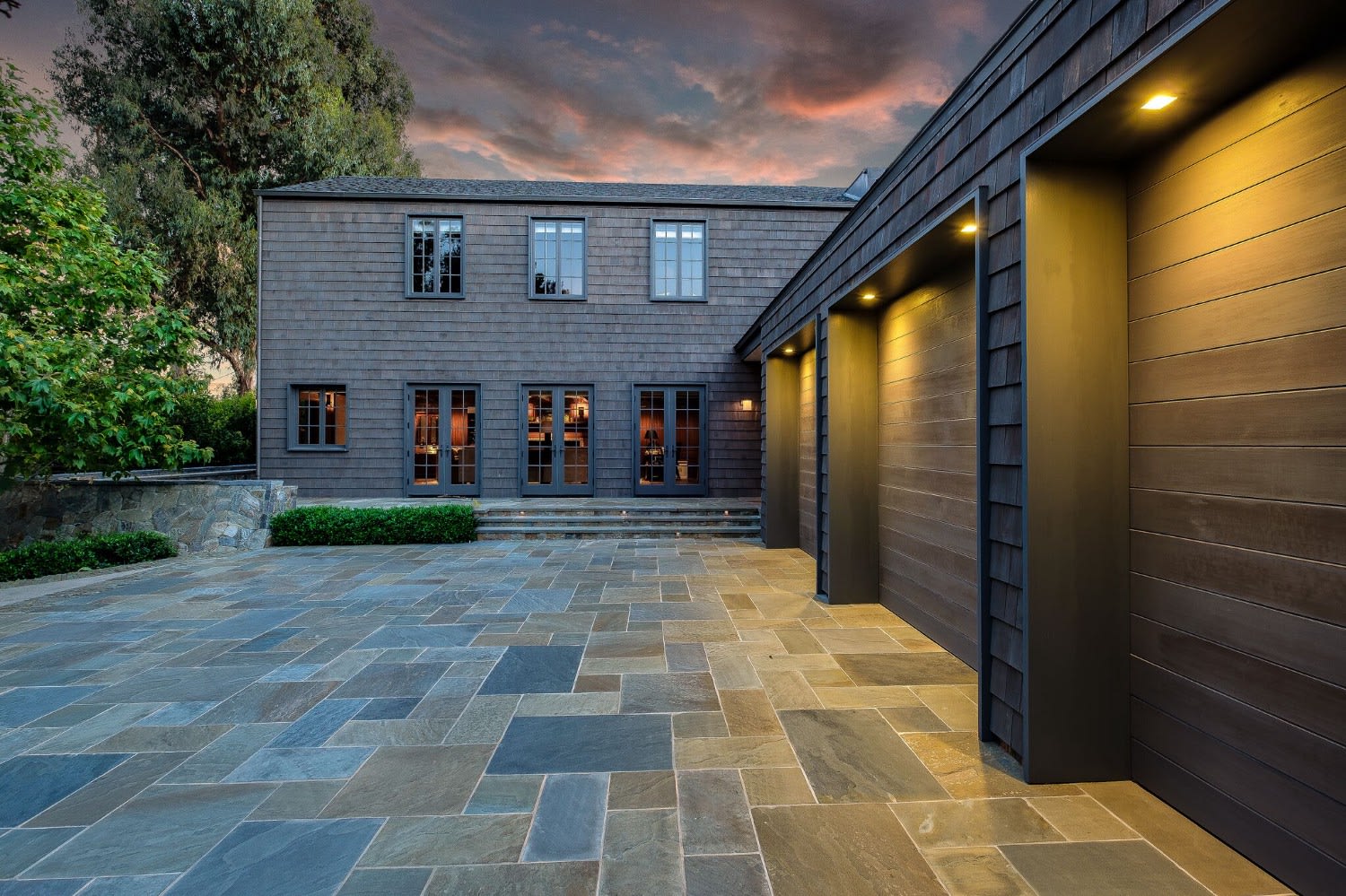 The house was more or less designed for entertaining. I certainly wanted to entertain on a bigger scale, but I also wanted it to feel comfortable. The point of this house is that every room is worth spending time in — whether you're with guests or by yourself. I considered how I could host a small dinner party or a group of 100. The two entrances undoubtedly help the latter. Every part of the home is very functional.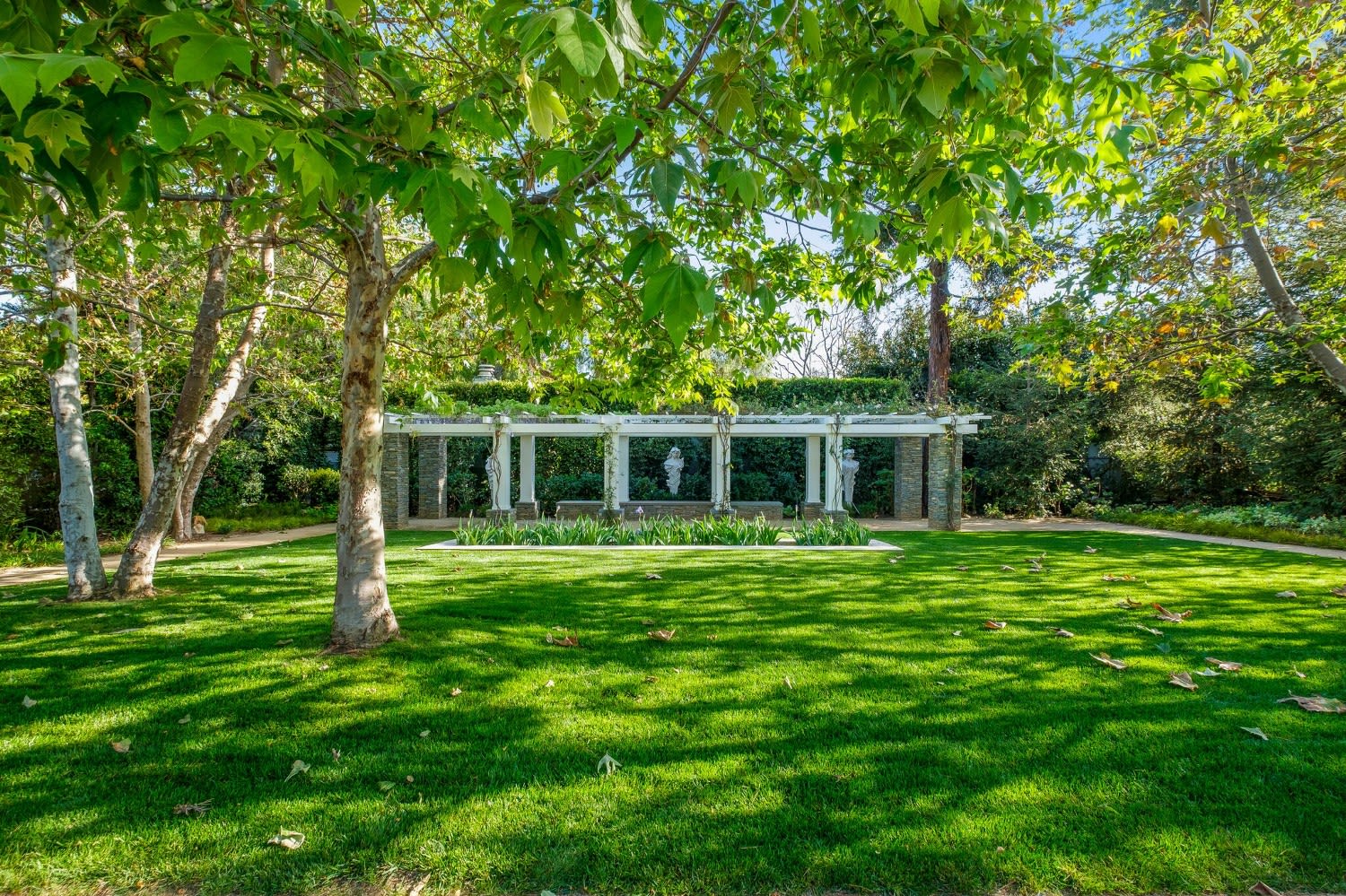 How do the principles of building a public-facing building, like a museum or cultural center, come into play when building a residential home?
Nathan Prevender: Every project begins with trying to obtain the perfect natural light. Fred Fisher was involved with the art world early on as he lived in Venice in the late 70s and early 80s, interacting with prolific artists. So Fred's career is really a kismet situation of sorts as he integrated his creative expression with more technical architecture.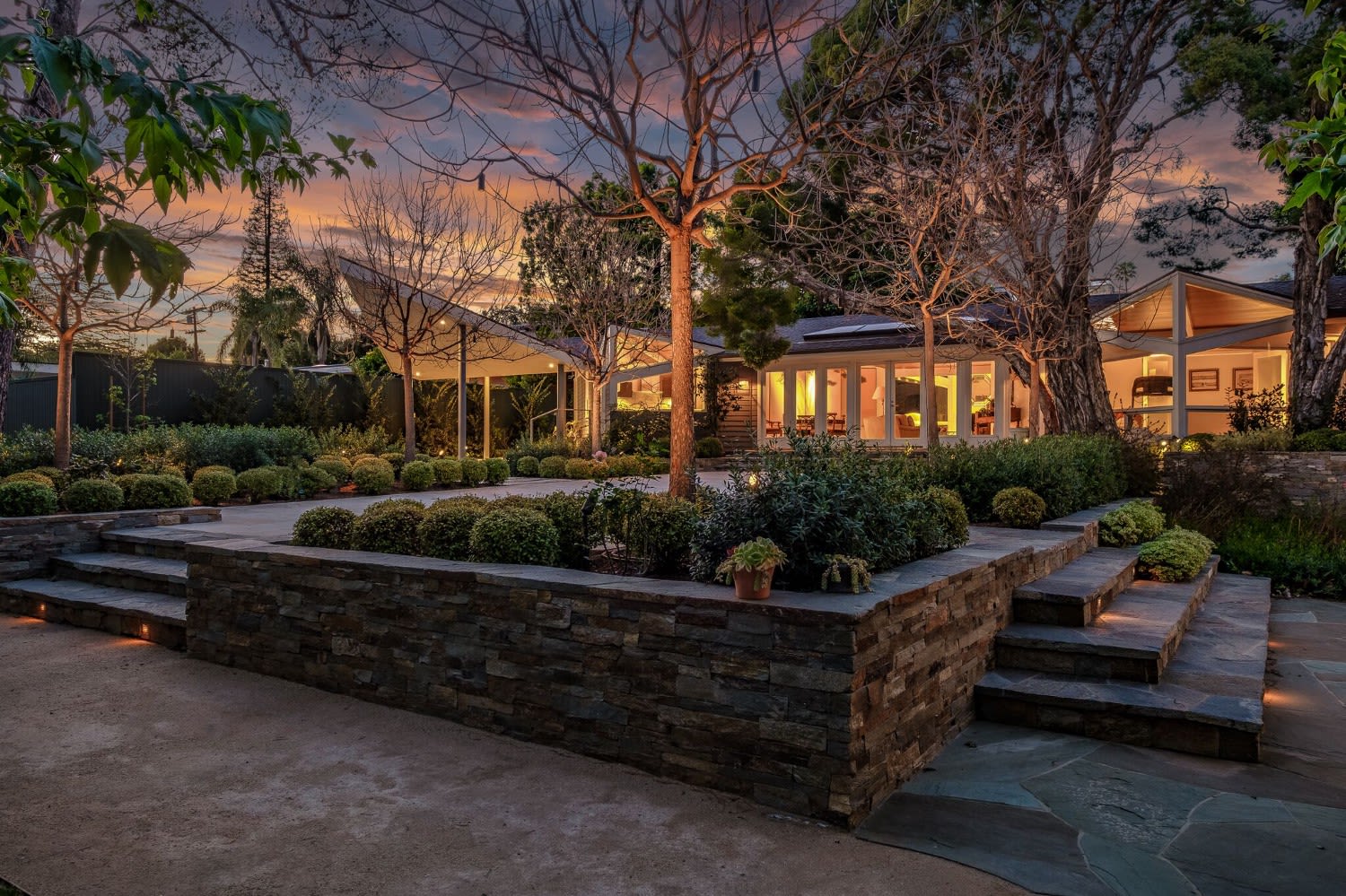 We started out creating artist studios and galleries, then moved on to museums. So light has always been a core element of any of our projects. Some architects will give you just one window, but we're always focused on getting light from a least two sides in one space. Ultimately, it will always feel larger and more luxurious.
581 Lorna Lane is coming soon, offered at $12,460,000. Stay tuned.