ICYMI, last Thursday, Gov. Gavin Newsom signed two bills — Senate Bill 9 and 10 — that'll make it easier to build more housing in California, each of which goes into effect on January 1, 2022. Of course, though, these bills are far more nuanced than just "building more homes." What exactly will the new laws do? Where do they apply? What are the exceptions? Our team dug into the nitty gritty details so you can navigate California's new housing landscape with a solid understanding of what's to come.
---
Can you explain what Senate Bill 9 will do?
Senate Bill 9 will allow homeowners to add additional residential dwelling units to their current property in most neighborhoods throughout California, including areas where apartments have been banned. So, this bill essentially puts an end to single-family zoning and lets property owners build up to three additional units on one piece of land — i.e. any residential lot with one single-family home can be transformed into as many as four units. But don't jump to any rash conclusions just yet. In a study by the Terner Center for Housing Innovation at UC Berkeley,
they found
"that the typical property owner could not afford to build a second unit, much less a third or fourth." Plus, this bill would only lead to
714,000 new homes
over the next few years, which is actually only a fraction of what Newsom wants to see built by 2025.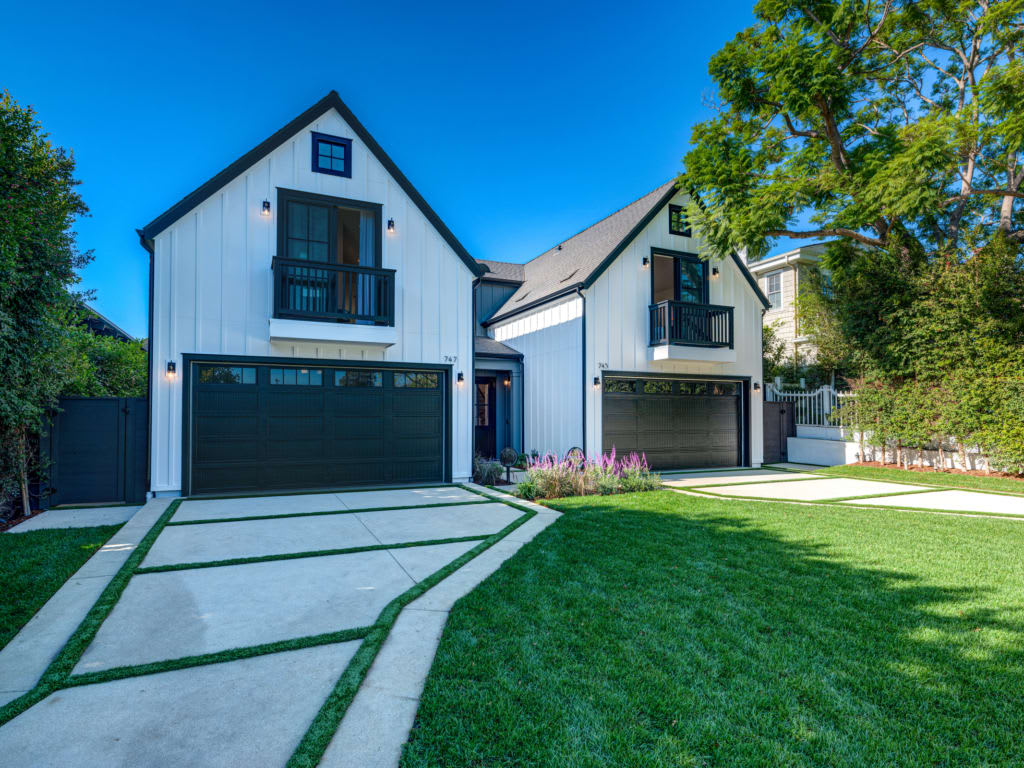 What are the rules
Senate Bill 9 allows homeowners with the minimum of a 2,400-square-foot lot to split their lot and have up to four units total, meaning two on each lot. If they have a lot that is less than 2,400 square feet, they can only add one additional unit. Also, any split property can't result in the demolition of affordable or rent-controlled housing, or even market-rate housing that's been occupied by someone for the past three years. Historic properties are also off-limits. Lastly, any new unit can't be rented out for less than 30 days (so you won't have to worry about weekend renters).
Who's allowed to do this?
So here's the thing — homeowners or landlords can apply to upzone their properties through the local government, but only if they plan to live on the property. Not only that, they have to sign an affidavit that says they'll make it their primary residence for at least three years.
What about Senate Bill 10?
Senate Bill 10 will essentially reduce environmental rules on multifamily housing, making it easier and faster for cities near mass transit to add high-density developments. This bill allows (but doesn't require, which is key here) up to 10 housing units to be built on land that meets certain conditions, regardless of existing zoning ordinances. Again, this bill is voluntary for cities (making it slightly less controversial than Senate Bill 9), but it limits the ability of opponents to shut down projects using the California Environmental Quality Act (CEQA).
So…what's next?
The package of housing reforms passed in California over the past four years, including these two latest measures, "is probably the biggest change in housing in 50 years or more," said Conor Dougherty, a reporter for The New York Times who writes about economics in California. But don't expect anything to happen overnight — it'll take a few years for any legislation to result in legitimate construction. But if you have any questions or concerns until then, please reach out to us directly at
[email protected]
. Our team is here to guide you through it.