It should come as no surprise that SBP's and his wife Tracy have serious style. With SBP responsible for more than $5 billion in residential real estate transactions, F. Ron has sold many of Los Angeles' most epic homes, so back in 2017, he decided it was time to put his firsthand experience and passion for architecture and design to work. Enter , the stunning brainchild of Mr. and Mrs. Smith — which the SBP team has just so happened to sell (again). We sat down with F. Ron and Tracy to gather some tips for those looking to build a new construction home and to learn just how they realized what is now one of Brentwood's most iconic Modern Farmhouses, all below.
---
What was your experience building from the ground up at ?
F. Ron Smith: Design and development is an on-going passion for me. After advising so many wonderful clients with their home projects throughout the many years, I was thrilled to be the general dreamer and overseer of my own project from start to finish.
Tracy Smith: I wanted Ron to follow his passion, but I had concerns this would be a stressful time for us! There were a handful of those moments for sure, but it was a transformative experience. Ron is so knowledgeable about everything in this space and loves modern architecture. I wanted a farmhouse! So we compromised and built a Modern Farmhouse. I was entrusted to touch the property with warmth and style.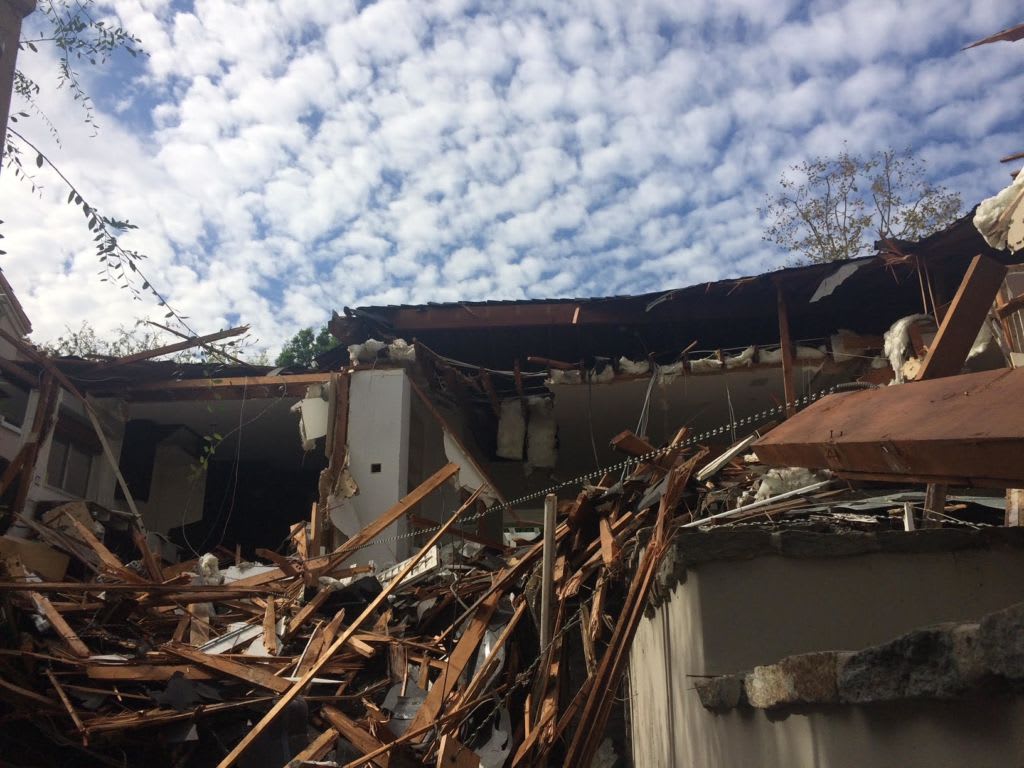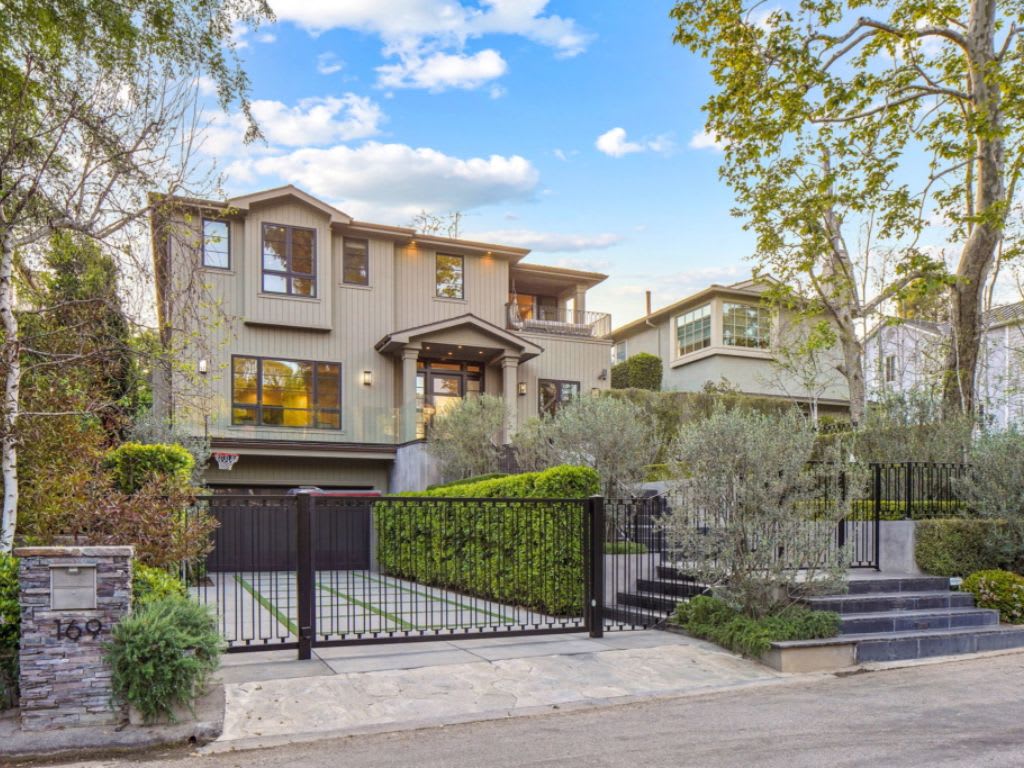 ---
Why did you choose that specific property?
F. Ron Smith: In the late 90's I knocked on the door of a charming 1950s Brentwood ranch house on a knoll in hopes it would become our family home. It did. We raised our sons there and 20 plus years later, we tore it down and built the house that's there now.
Tracy Smith: Many thought we were crazy to tear down and build after our kids were grown; we thought it was a great time, as we had loved our twenty years in the old house, especially the unbelievable neighborhood and beautiful, quiet street, and wanted to build the next chapter without moving away.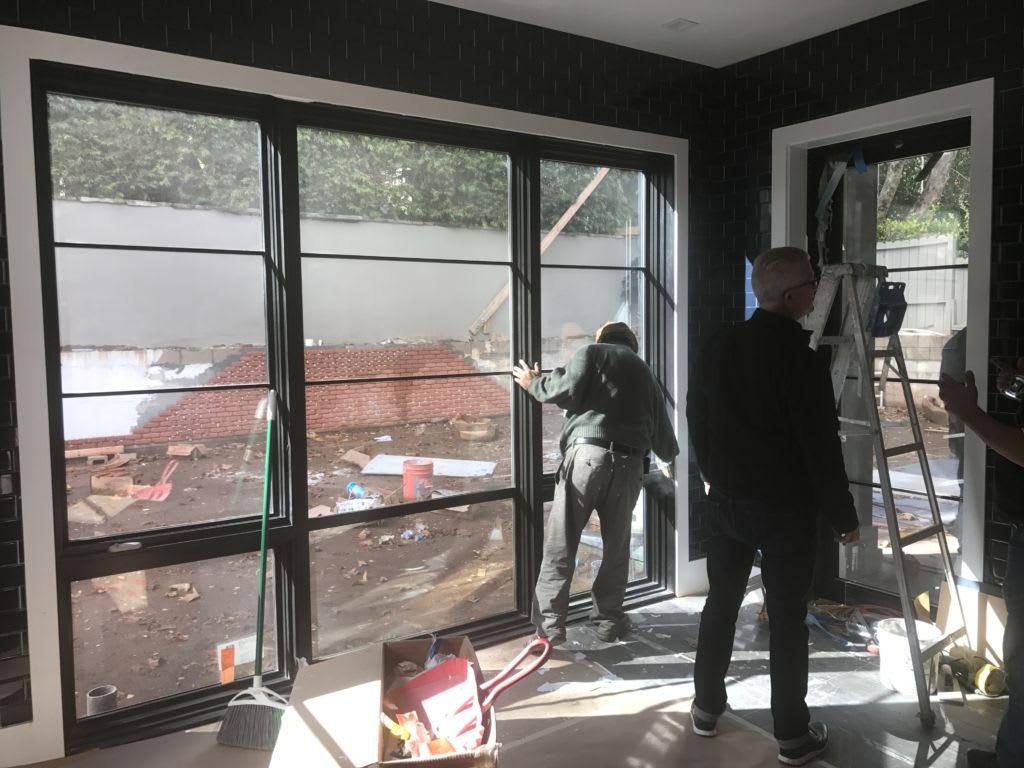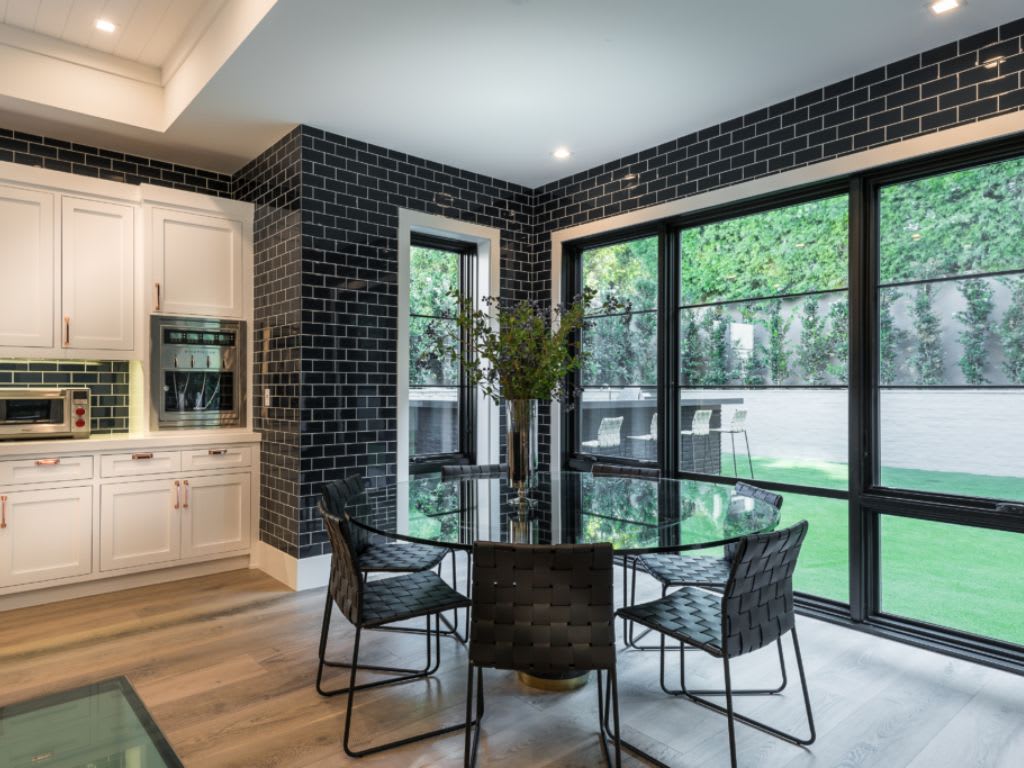 ---
What helped you achieve the final product?
F. Ron Smith: An obsessive attention to detail. A clean job site. Showing up daily at different times. Taking risks on the details. Giving every its own identity. Less is more when it comes to molding. Curating a laundry room as a conversation piece. With timeless design choices, the home withstands the current trends. And who doesn't like a ceiling treatment?
Tracy Smith: I got loads of ideas from Pinterest, but the best way to use it is to have a creative idea in mind and then use the app to see how others execute that idea.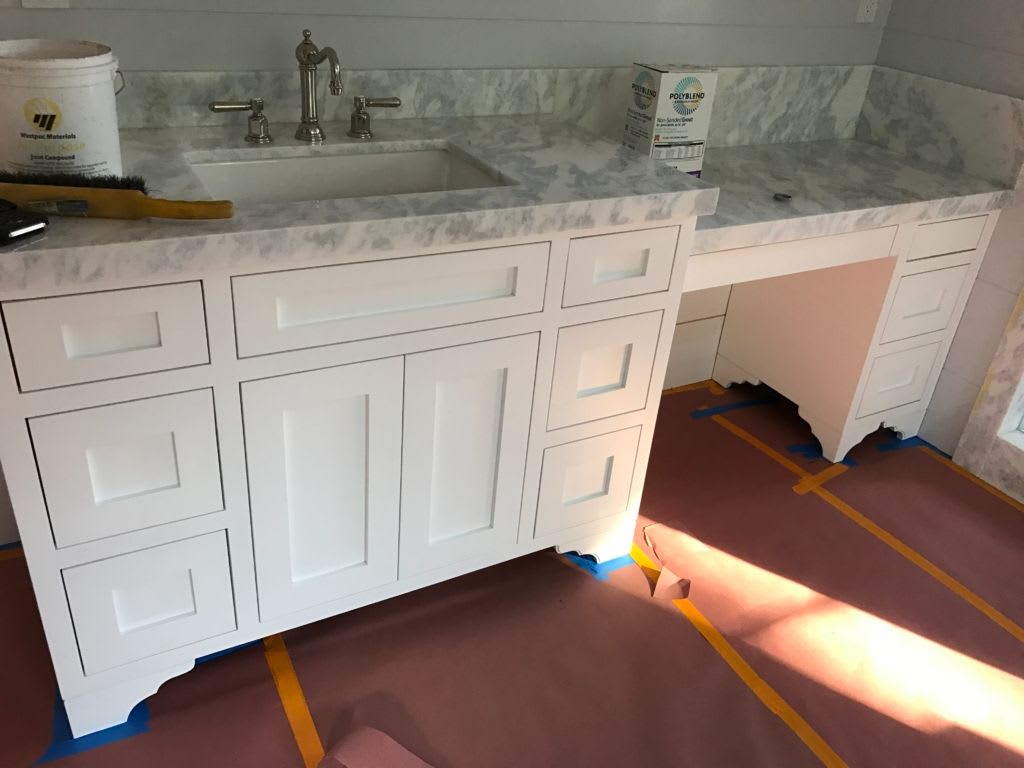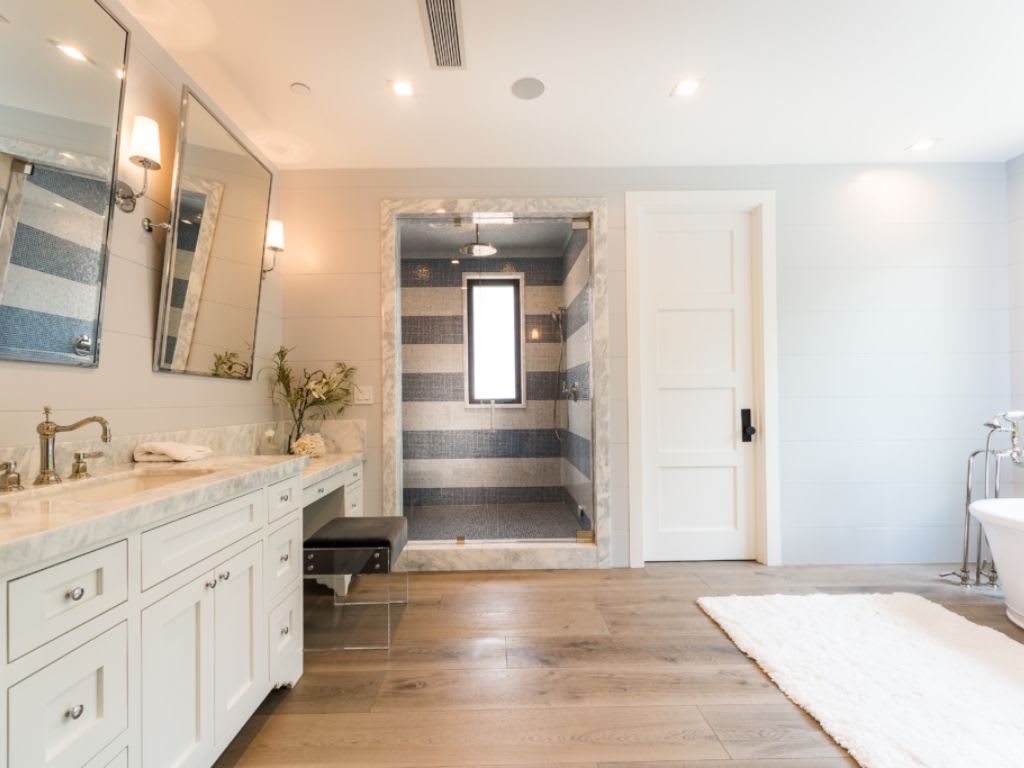 ---
Can you walk us through some of the finishes and fixtures you chose and why?
F. Ron Smith: Engineering glass floors in the entry, family room and were somewhat of a challenge as one might imagine, but it was something I really wanted to do. It added natural light and a point of interest. I also love a great dark metal window and put them throughout the house.
Tracy Smith: I'm obsessed with stripes. I wear them all the time in the summer. I loved doing a striped shower created with long strips of tile in two colors in one of the bathrooms. Additionally, my hugest MUST was navy blue subway tile throughout the entire kitchen. Ultimately we had to source the tile from Italy. I accented that dramatic tile with rose gold kitchen waterworks and handles. I also loved creating the mini-mudroom in the hallway and a true, craft room/laundry room.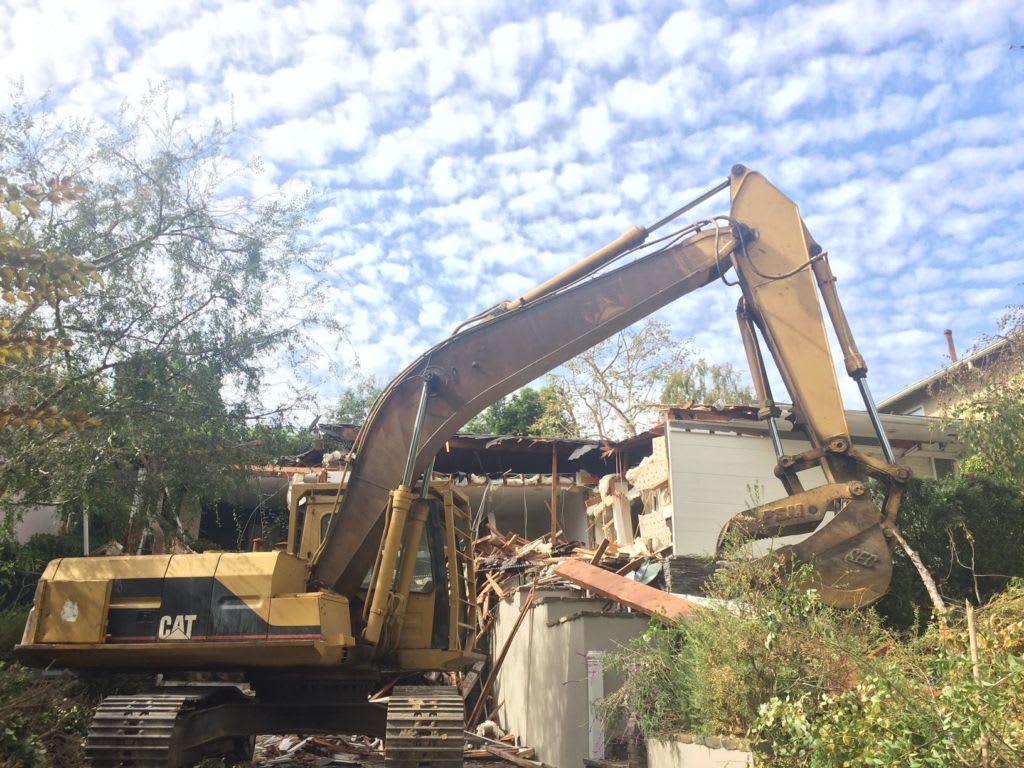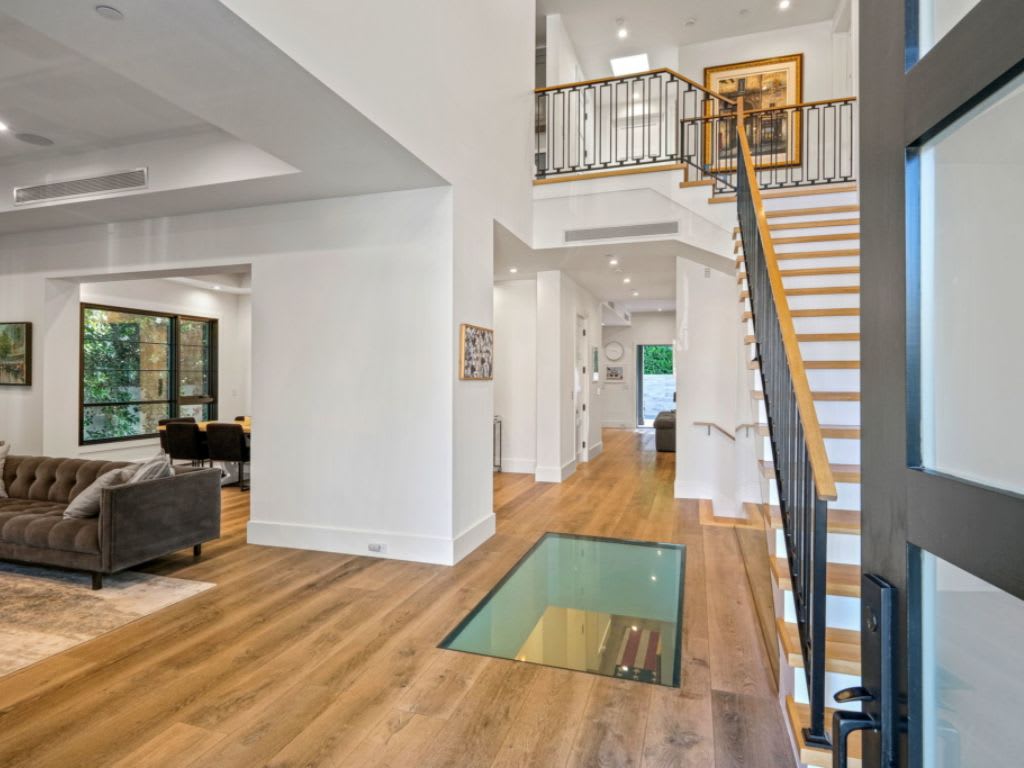 ---
What was your favorite room to design?
F. Ron Smith: Every space was an experience. The tile composition in the primary bathroom and the wallpaper in the two powder rooms. The wine walls in the basement and in the dining room. We had seen a wine wall in a local restaurant on Montana Avenue in Santa Monica and thought that someday we'd build one in our own dining room. We did.
Tracy Smith: The living kitchen and the walk-in pantry! Designer-dreamy and very livable at the same time.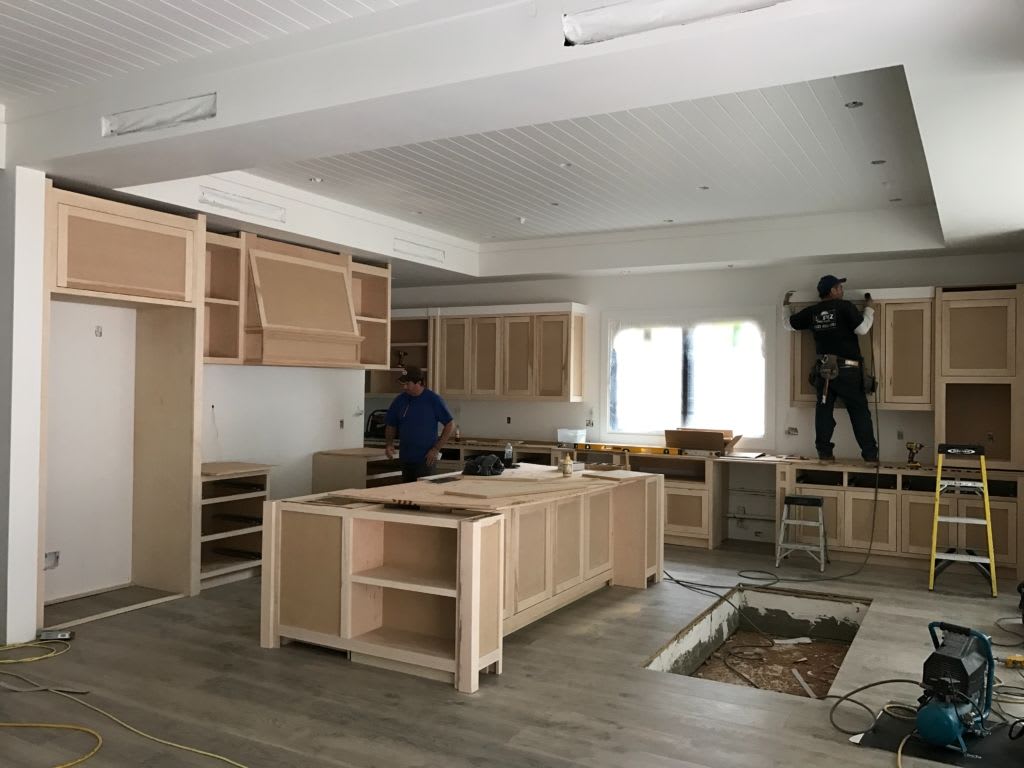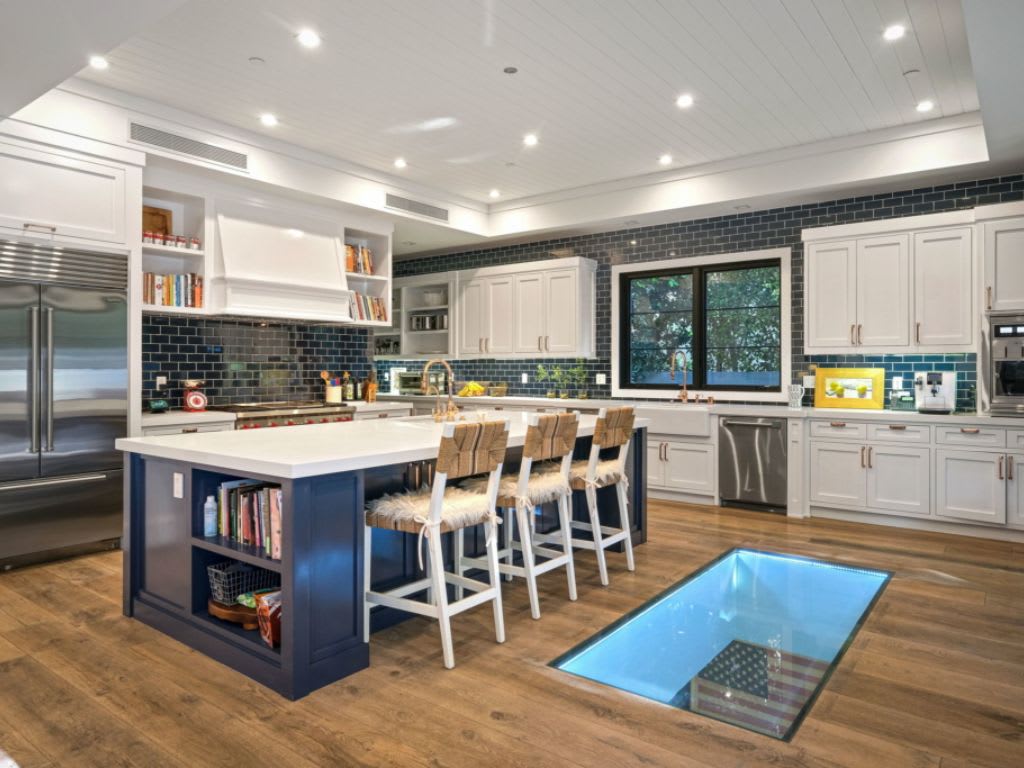 ---
Can you tell us a little bit about the paint colors you chose?
F. Ron Smith: Paint choices in this home are visibly dramatic. We painted a dark blue lacquer bookshelf across the library wall that absolutely pops.
Tracy Smith: Years ago, we visited in Santa Barbara and fell in love with the exterior paint. We called the hotel and they connected us to the design team responsible. We found our color: . We painted the entire outside of the home this color, giving a sophisticated depth to the modern farmhouse exterior.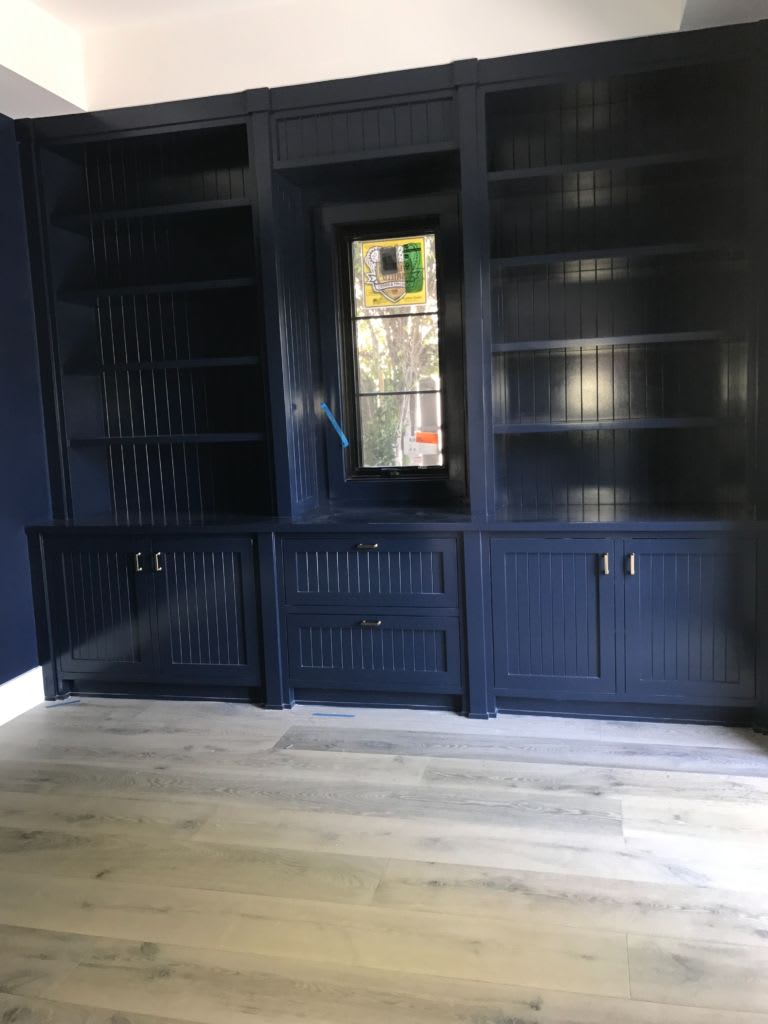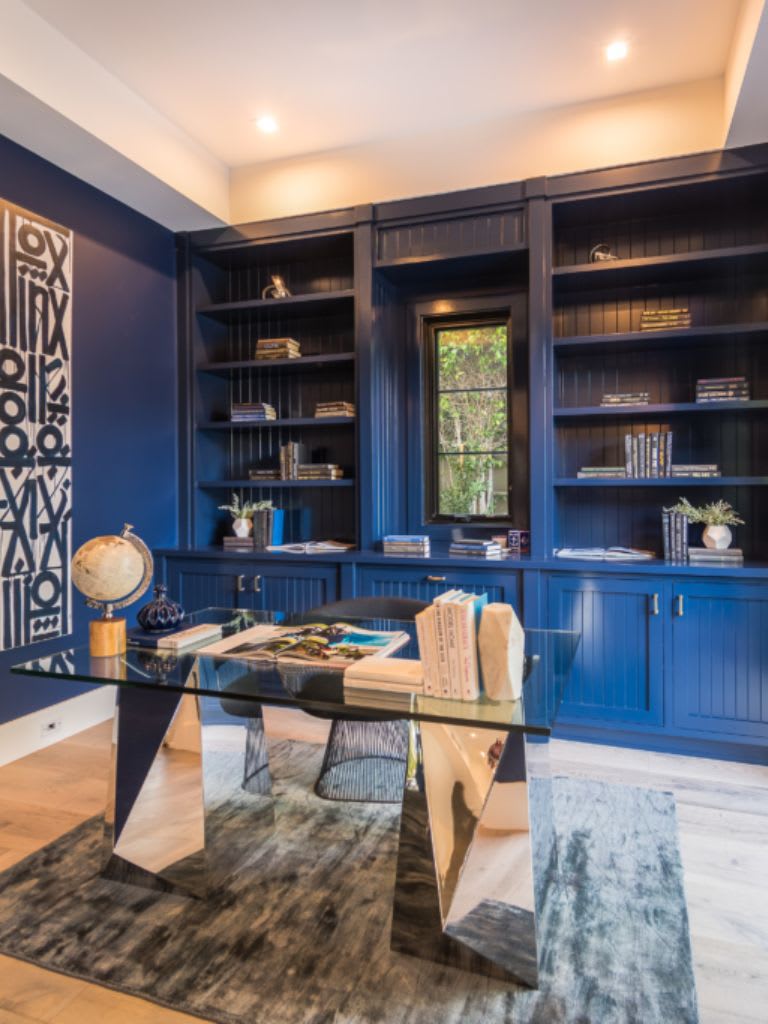 ---
What tips would you give to someone who's looking to build from the ground up?
F. Ron Smith: Make sure you work with an architect, builder, landscape architect and designer from the beginning. And be sure that you're compatible with them. Tell them all your dreams and then make some compromises.
Tracy Smith: You will have stressful moments, but if you have a solid plan on paper that truly represents what you wish for, it will happen! It's a lovely sight to behold when you are finished.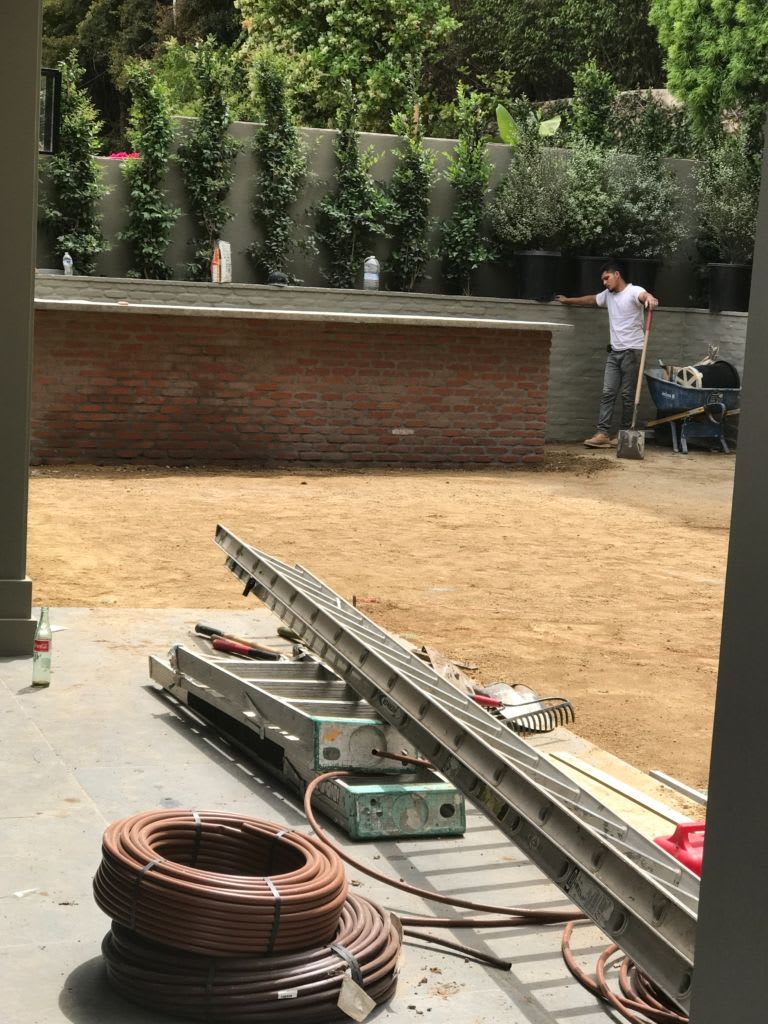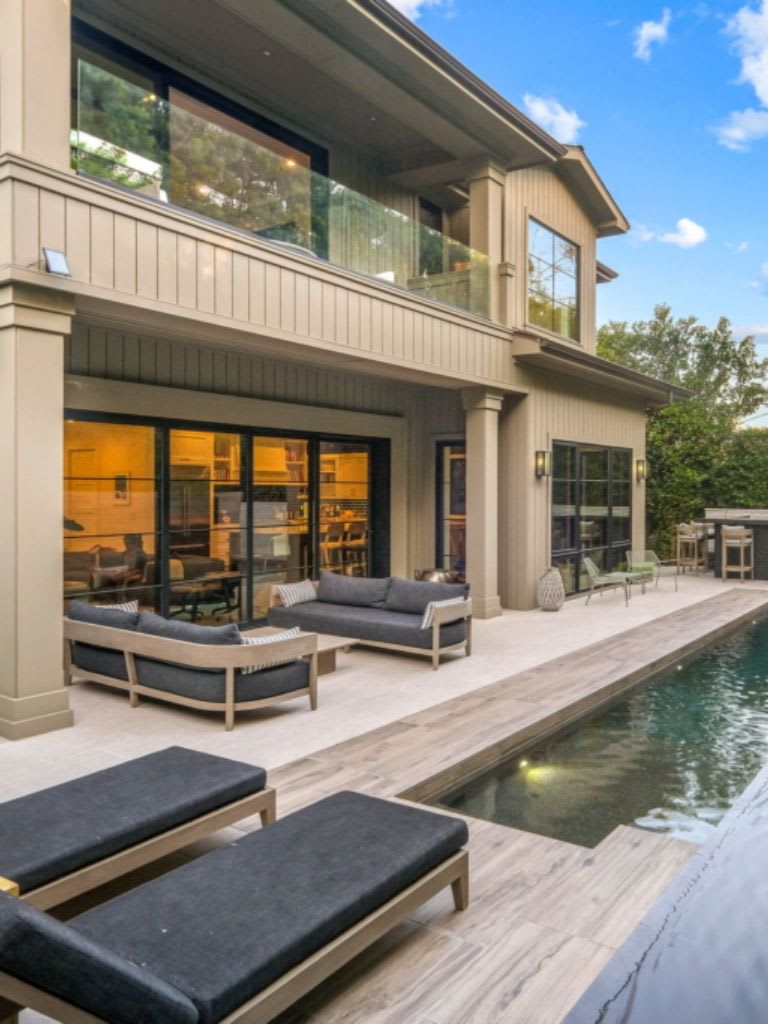 ---
Looking to build from the ground up? Learn from the experts themselves. Email [email protected] and [email protected] today for the ultimate tips and tricks to realizing your dream home.