With summer just around the corner, we're all daydreaming of how we can reimagine our outdoor space to suit everything from zen afternoons with a book in hand to al fresco summer dinners beneath the stars. And what better inspiration than SBP's listing at in Pacific Palisades, a spectacular Hamptons-style estate situated on more than 2.3 lush acres? The estate's picturesque outdoor setting has been masterfully crafted by renowned landscape designer to feature a David Austin rose garden, an expansive apple orchard and so much more. So, we decided to sit down with Teryl to learn more about her incredible vision for Rustic Lane and just how we can achieve this same aesthetic among our very own homes this season.
---
Can You Tell Us a Little Bit About Your Creative Process at Rustic Lane?
I first saw Rustic Lane when the current owners asked me to take a look at it and give my opinion. It was still under construction but nearly finished. I thought the house was stunning but I knew I needed to make the backyard, surrounding gardens and extensive grounds look more established and mature — as if the house had been there forever.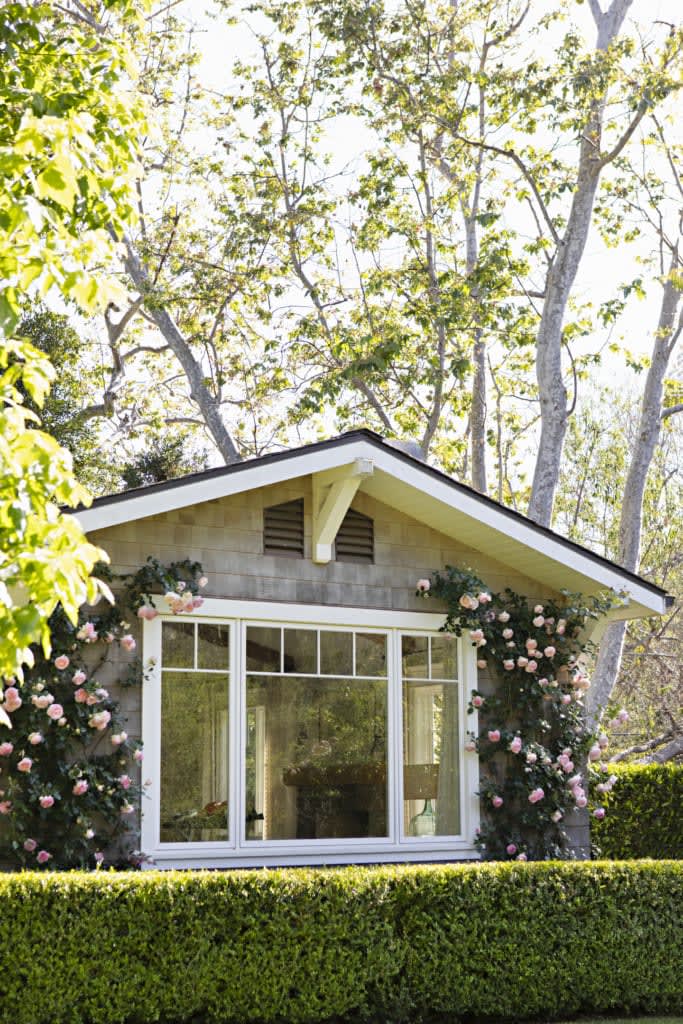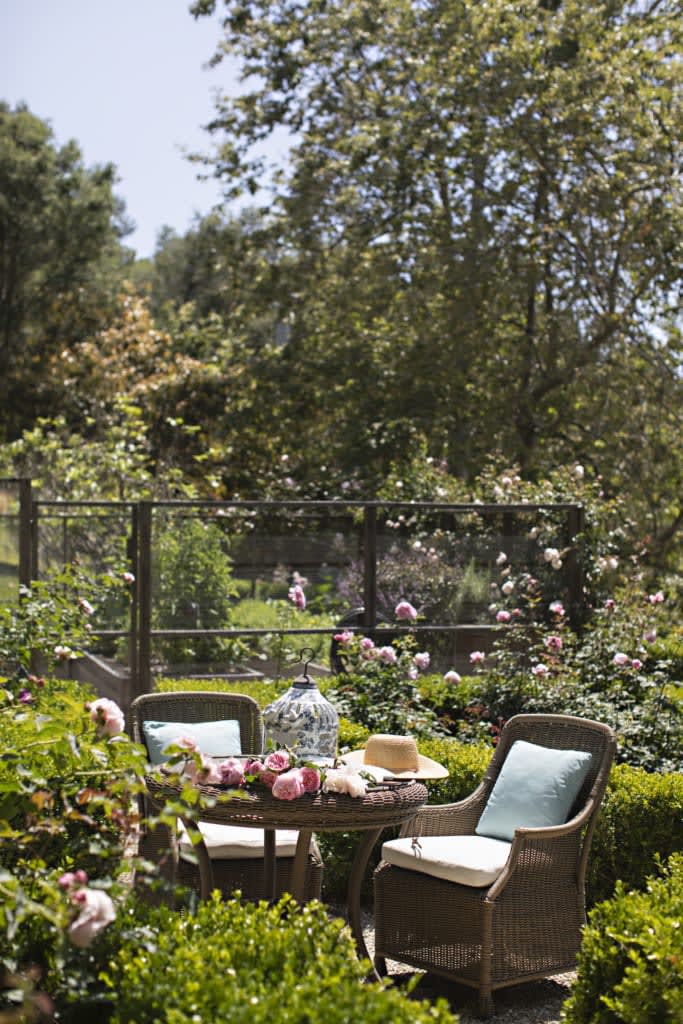 She had just moved back from England to Los Angeles and loved antiques, the countryside and, of course, roses. My creative process involved installing a very established Traditional garden to match the architectural design of the home, which is so charming and lovely. My motto was that the garden had to reflect the style of the home. I made sure every little nook was inviting to walk by with gorgeous hydrangeas, boxwood and Boston ivy vine climbing the exterior.
---
What Was Your Favorite Part About This Project?

My favorite part of this project was connecting the newly remodeled home to the land. There were big old oak trees and I wanted the garden and landscaping to feel like the English countryside. The light on the property is so remarkable, especially when you're sitting on the porch, so I tried to make it feel very classic (not trendy) while enjoying beautiful views of the estate.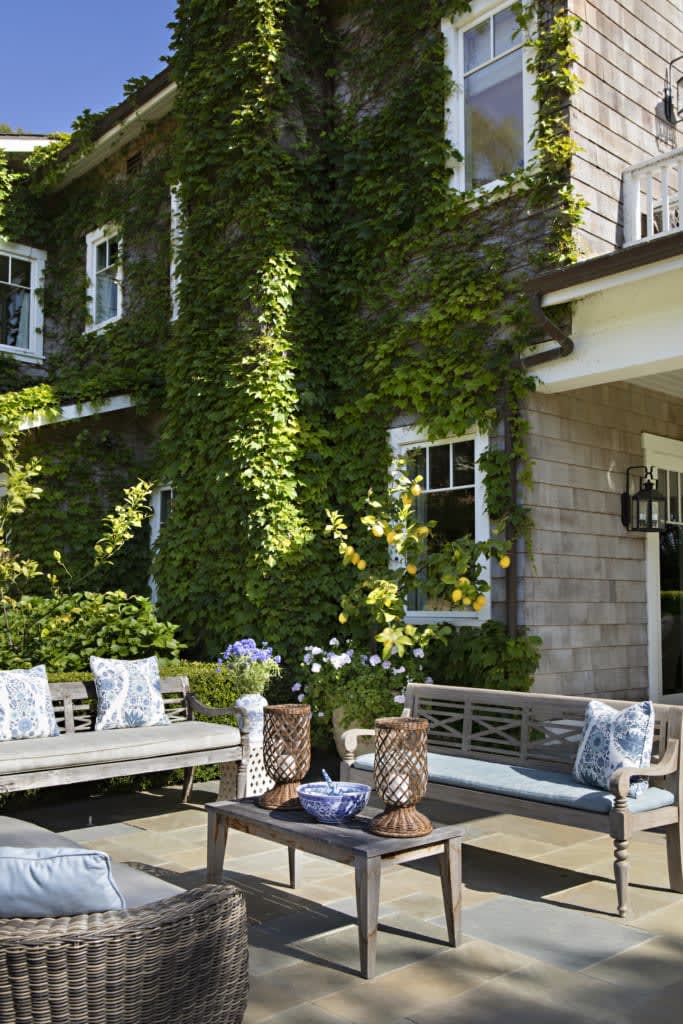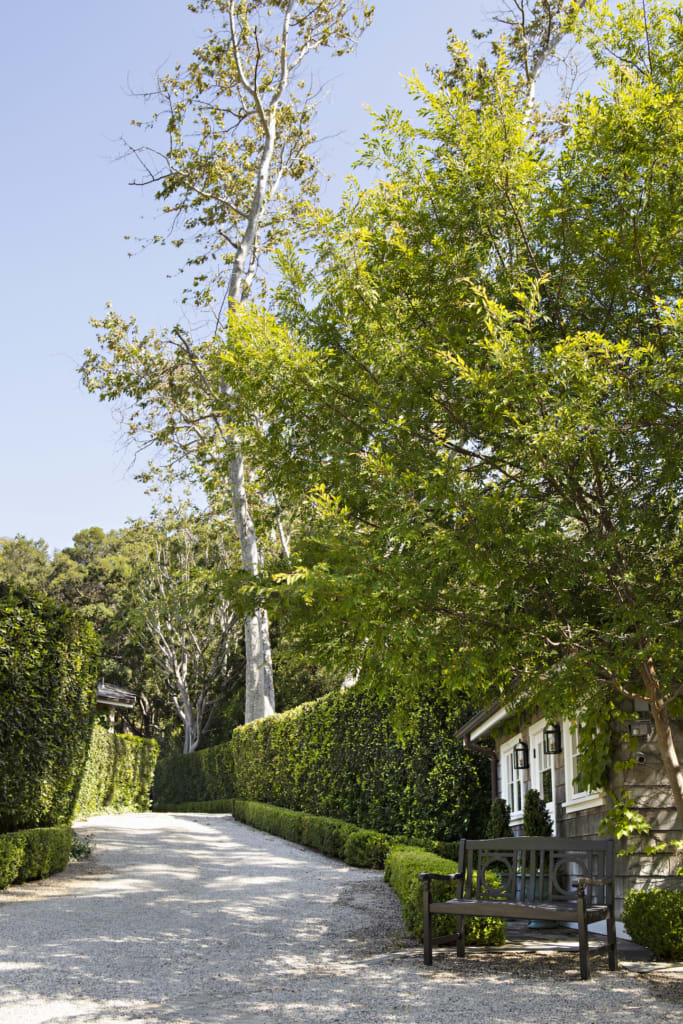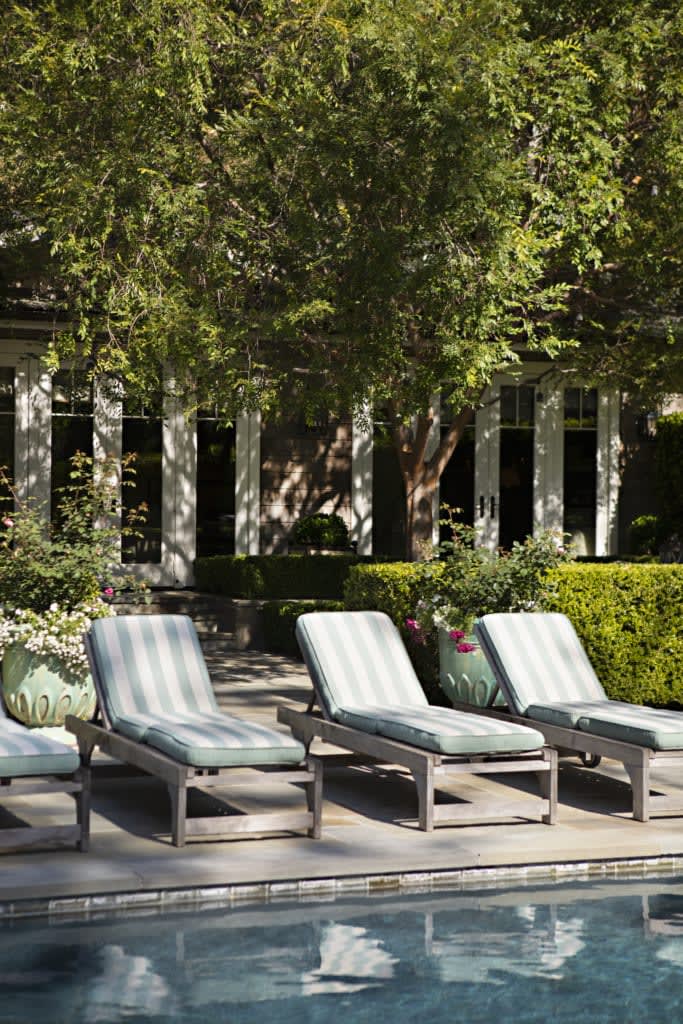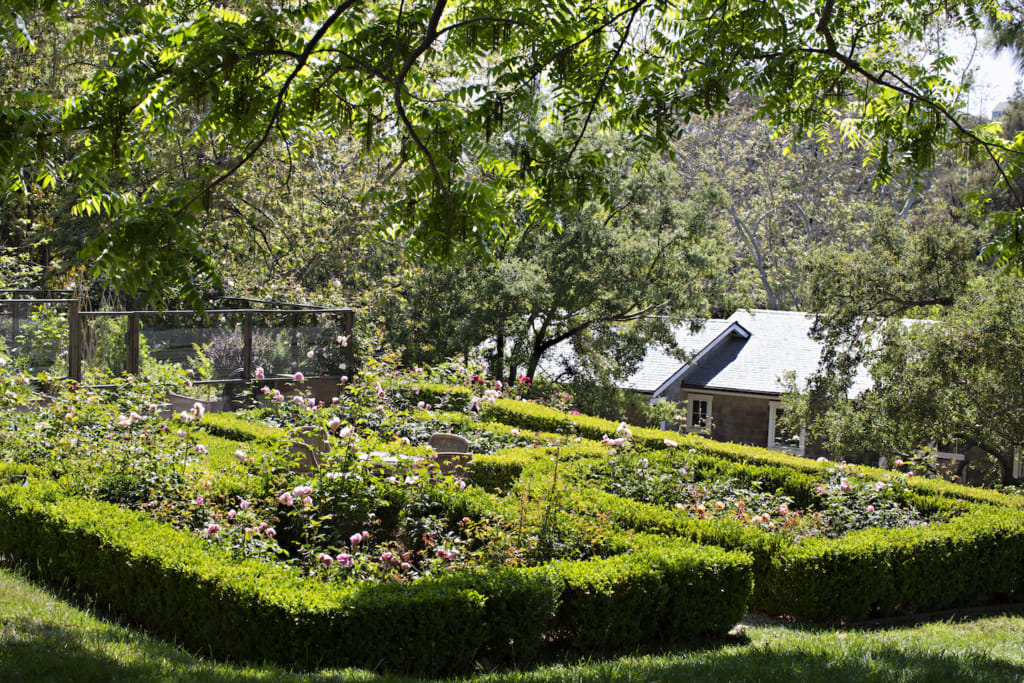 ---
Can you tell us more about the David Austin rose garden?

The homeowner loved roses, and especially English-bred David Austin roses, which are truly the best of the best. She had beautiful roses while living in London and the English countryside so the pressure was on. It was quite the process. We started out with 15 or 20 roses then added a few more, and eventually cleared away part of the backyard to create a proper cutting garden.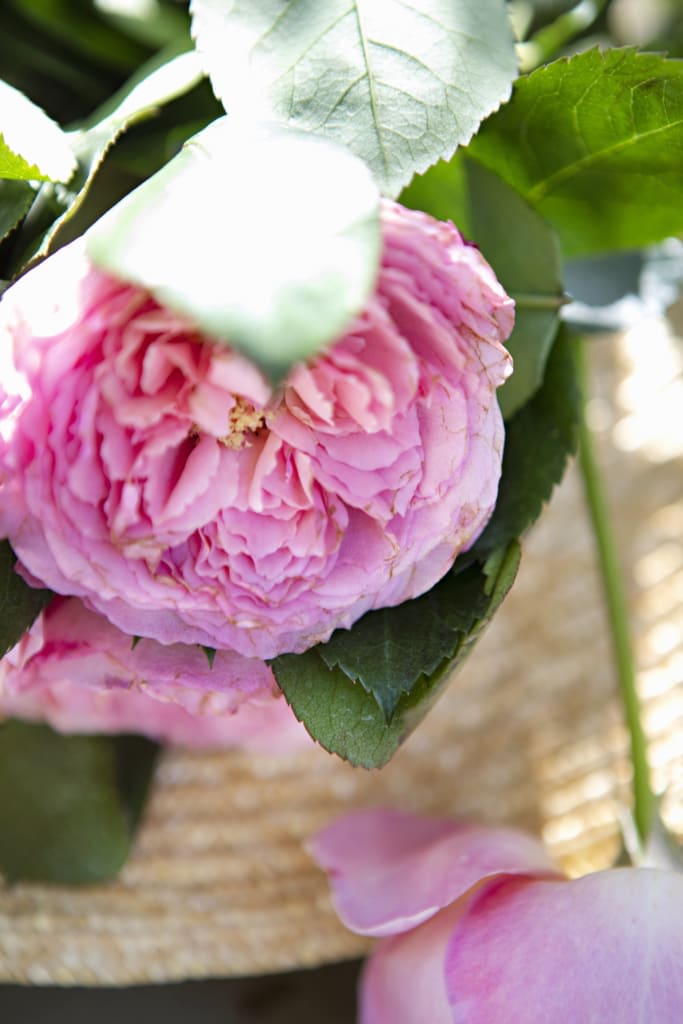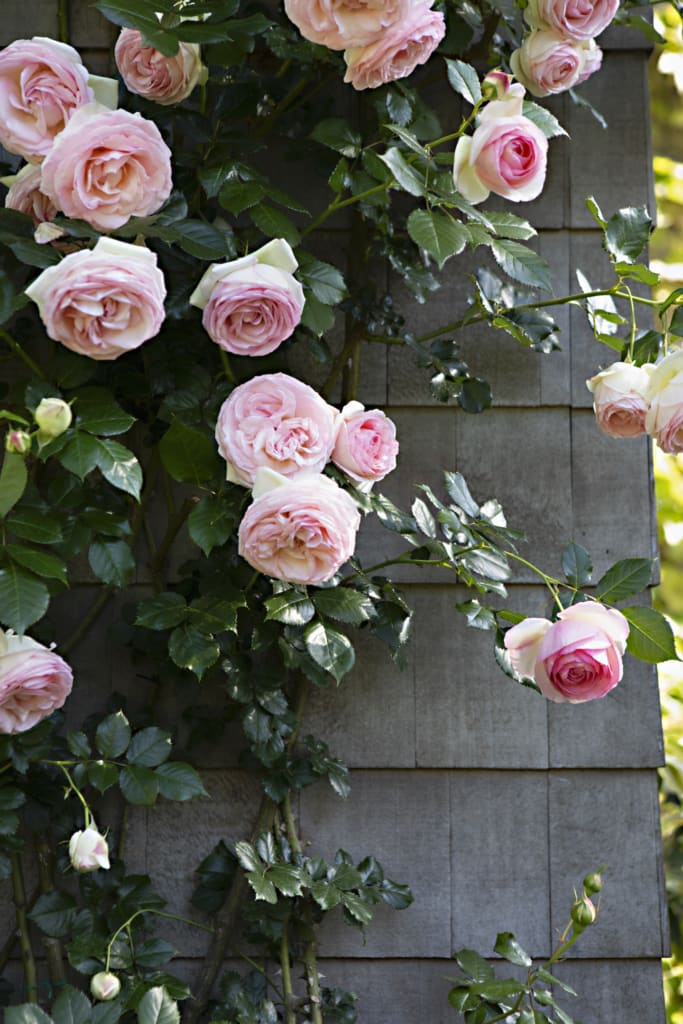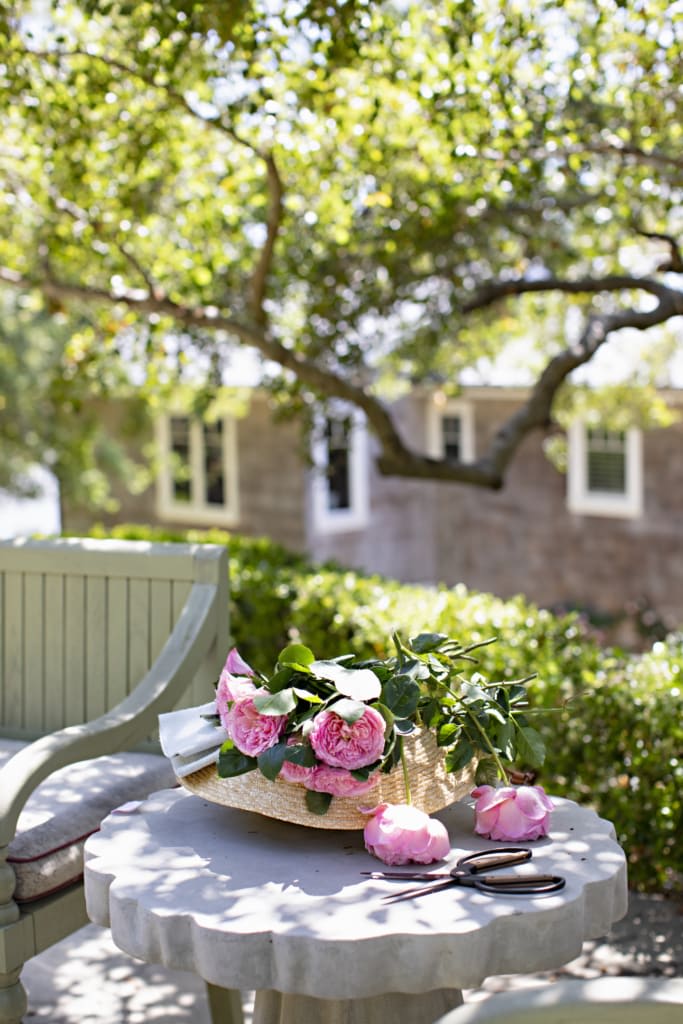 We created a boxwood parterre garden with groupings of her favorite roses in each boxwood square. The circle in the center is for a small table and chairs to enjoy the roses with a cup of coffee or a glass of wine. Then she could fill up a basket with cut roses and take them into the house for her own arrangements.
---
We'd love to know more about the apple orchard and citrus trees!
The apple and citrus trees were planted in an unused area of the backyard grass. This area worked best because it was in the sun for several hours of the day, which fruit trees require. Citrus trees have always been a prized possession in gardens throughout history. There's nothing better than giving neighbors fresh oranges, lemons and limes — and not to mention cocktail hour.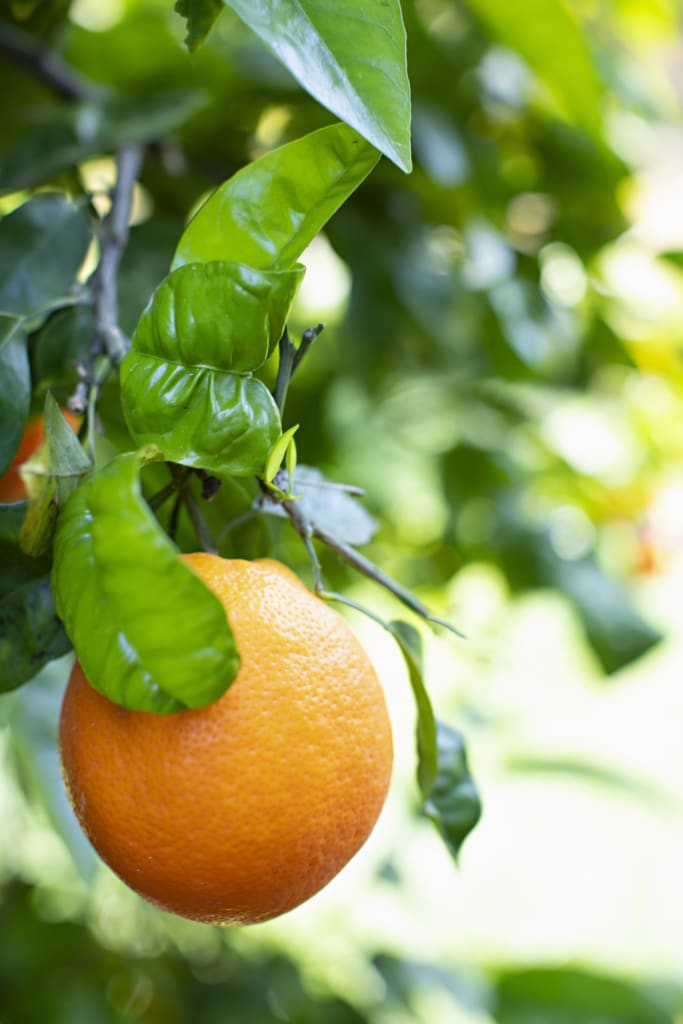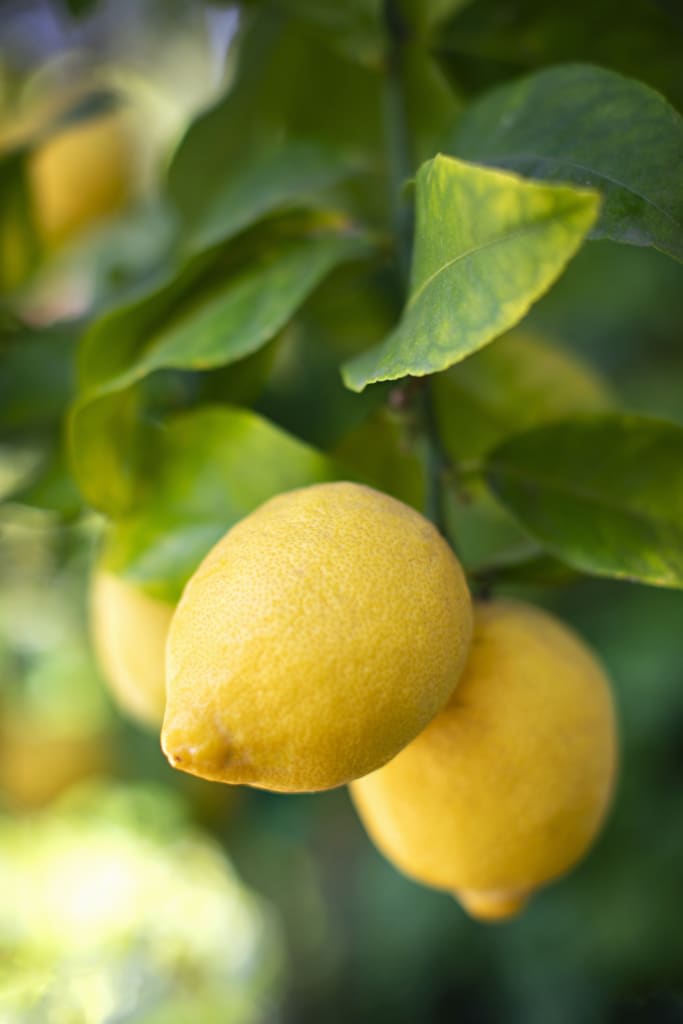 Beyond your work at Rustic Lane, what would you say is the most important facet of any backyard space?

I feel the most important facet of a backyard space is to have several places to gather. A place for the kids to play, space for the teens to hang out and an area for the adults to come together for cocktails and meals. The backyard space does not have to be super big to be special. It could be a small jewel box with lots of layers that make the garden inviting and special to everyone.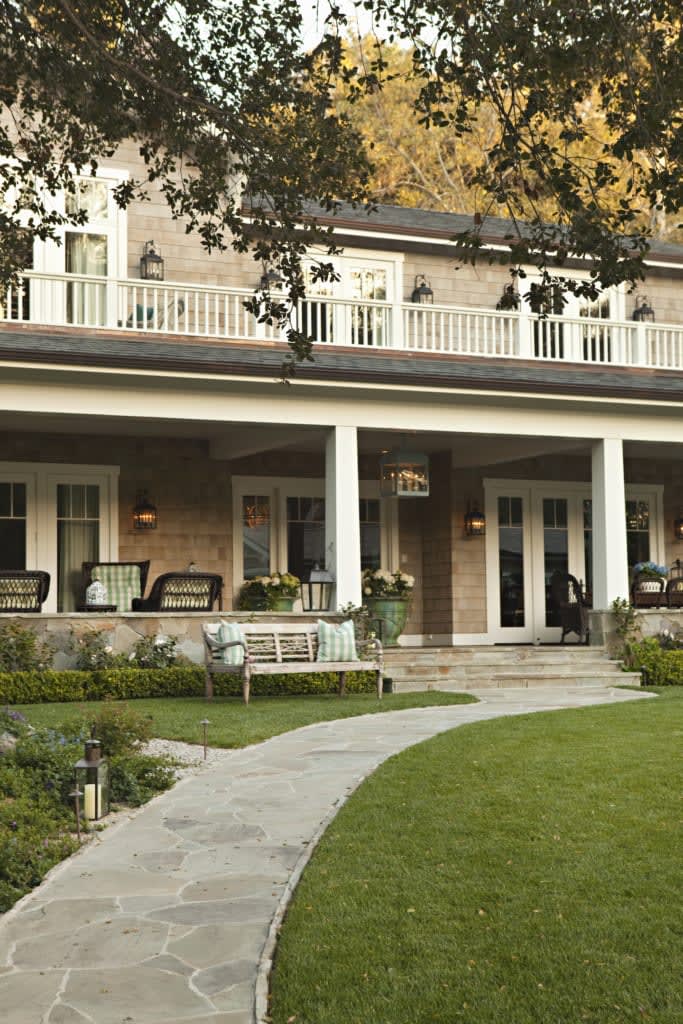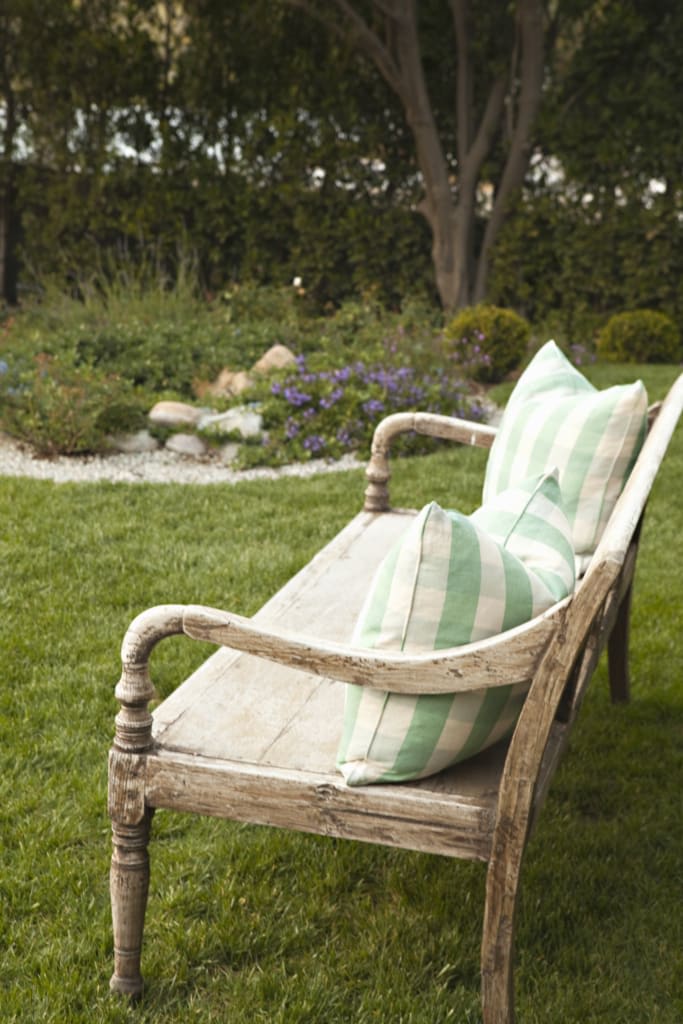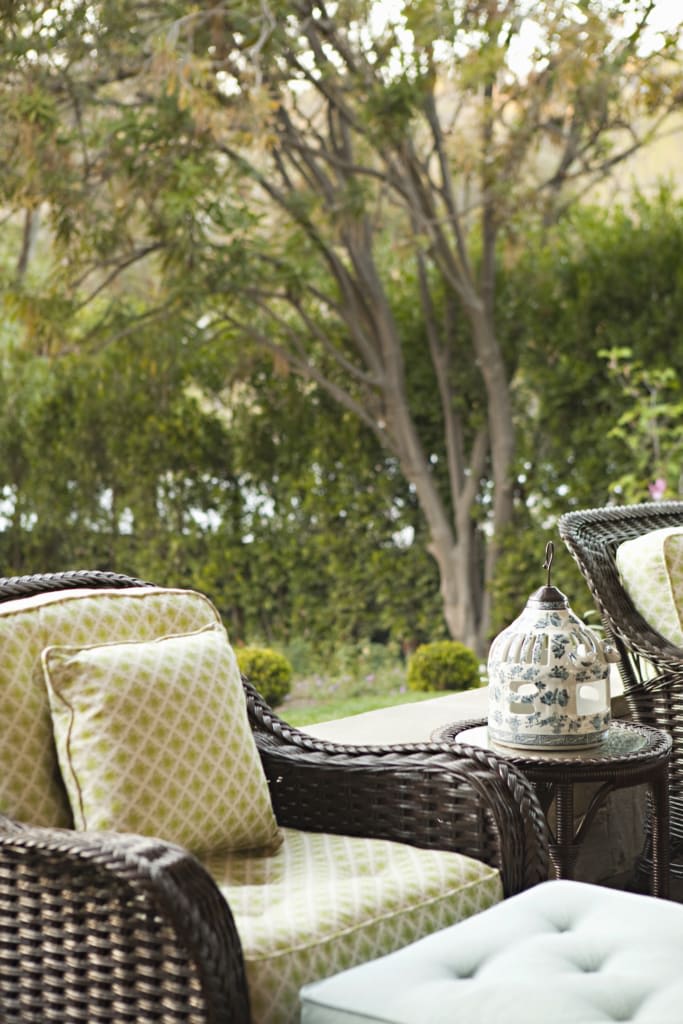 ---
What's one piece of advice you would give to someone looking to revamp their backyard, particularly in Los Angeles?

For those of us living in Los Angeles, we're incredibly blessed to have good weather for most of the year. This is indoor-outdoor living at its best. Lighting is everything, especially in the winter months. You also want to include attractive heaters, easily moveable outdoor furniture and interesting plants that make a statement. That's what's exciting about landscape design for me — the options are seemingly endless. You have such a unique opportunity to express yourself and craft an environment that fits your distinct lifestyle.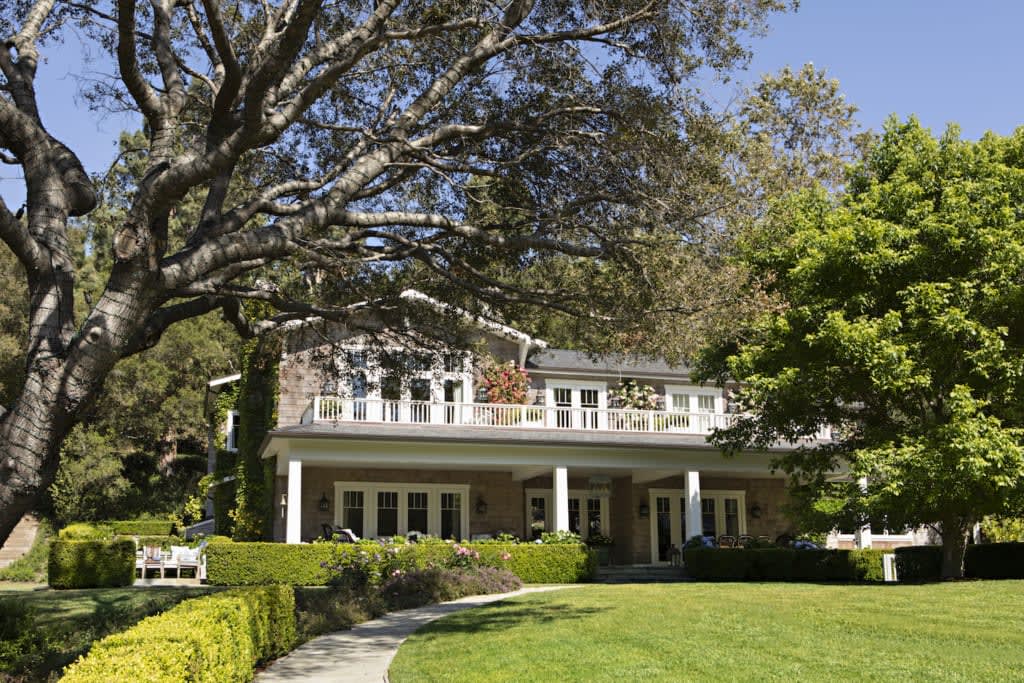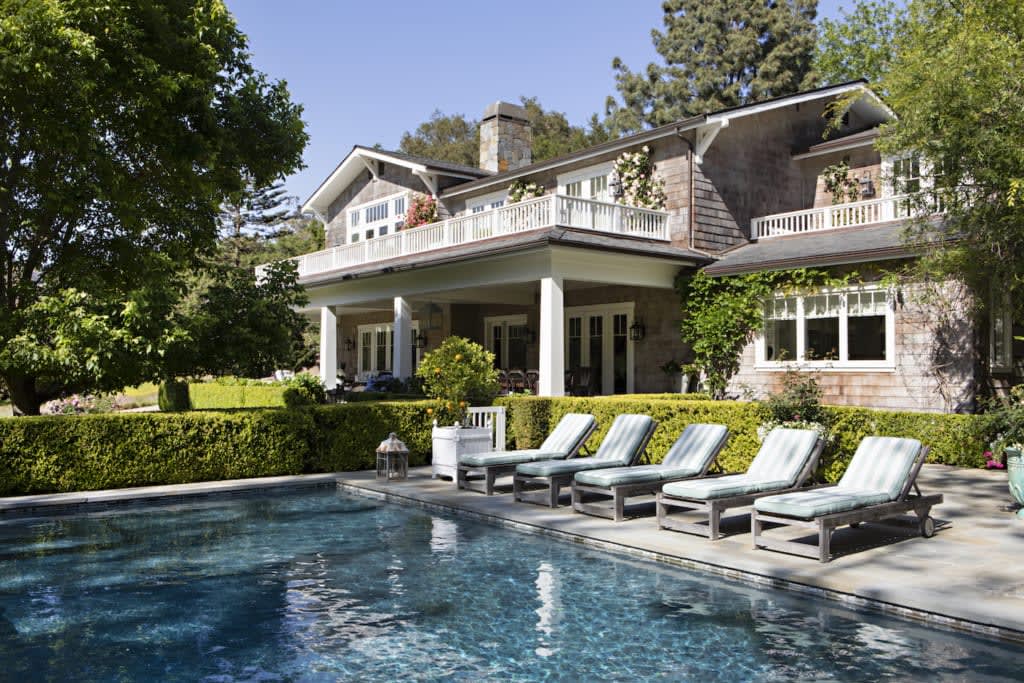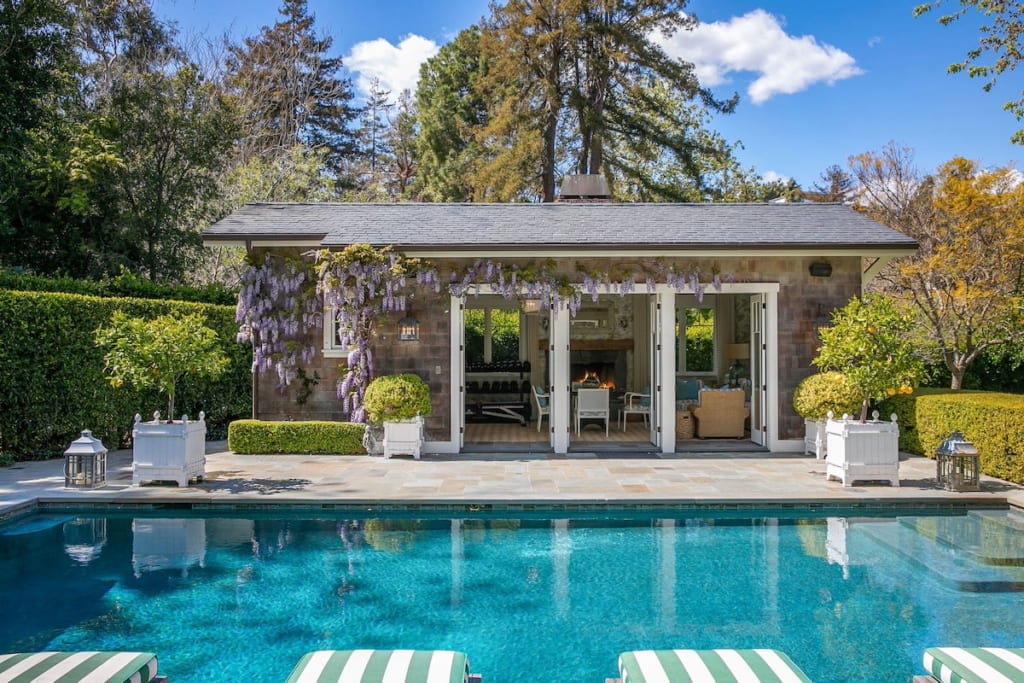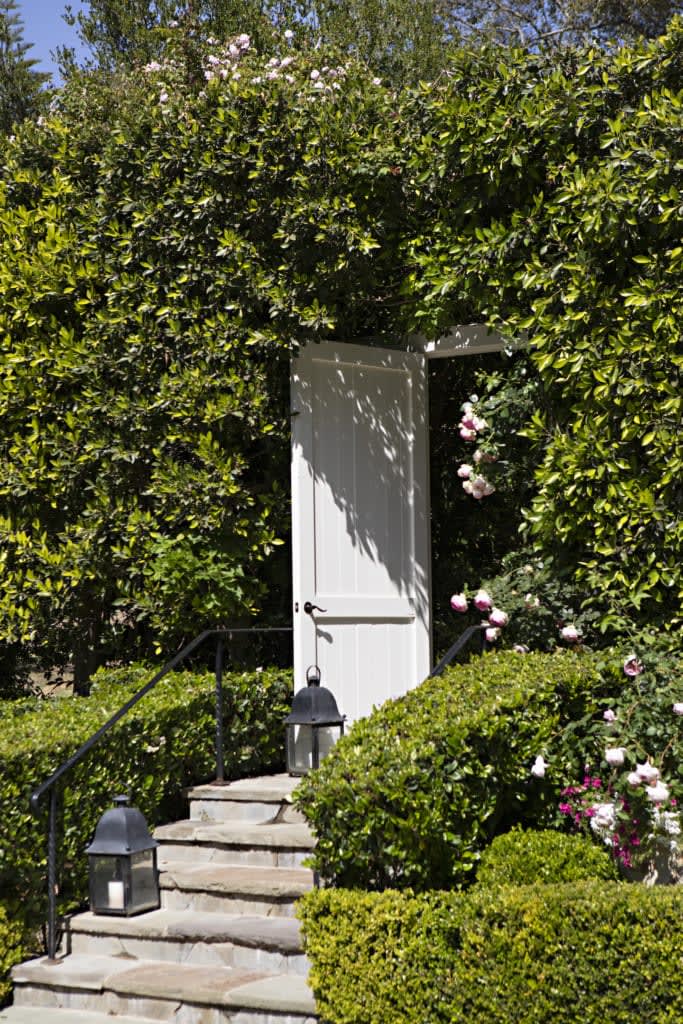 ---
Love all of these amazing landscaping ideas but need some help? Check out Teryl's Instagram and feel free to contact her directly at to schedule a design consultation to transform your outdoor space into a summer oasis. And if you're interested in 14100 Rustic Lane? You know where to reach us: .

​​​​​​​