In our next edition of Getaway Homes, we're excited to highlight none other than The Residences at Secret Bay, a limited collection of deluxe sustainable villas within the gated confines of Secret Bay — the iconic six-star Caribbean resort featured globally in publications like Travel + Leisure, Condé Nast Traveler, The New York Times and beyond. Located on the unspoiled island of Dominica (fun fact, they have the highest number of centenarians in the world), the award-winning boutique resort's real estate opportunity gives you one of the best perks you could ever wish for: a second passport.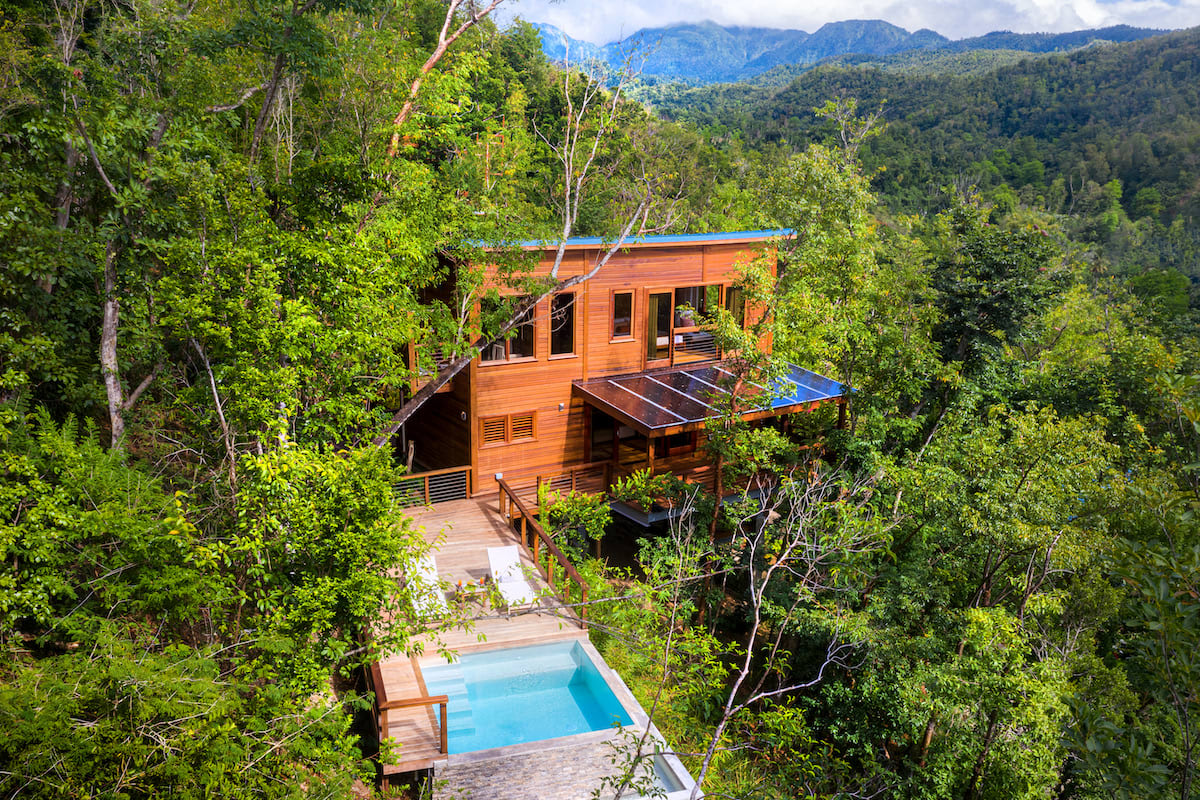 Secret Bay's residential offering currently includes 12 villas, with eight more on the way this year. Eventually, it will have 42 architecturally stunning villas and villa estates set amidst a clifftop rainforest overlooking the insanely-blue Caribbean sea. Oh, and it doesn't stop there.

The sustainable luxury vacation homes are topped off by the resort's incredible service and world-class amenities, like an enchanting open-air ocean-view restaurant, jungle lap pool and bar, treehouse-style spa, and so much more (including a funicular, chef's table experience and even a brewery coming later this year). Not only that, the island is among the most environmentally conscious and culturally rich in the world, offering a true respite from your typical, touristy island destination.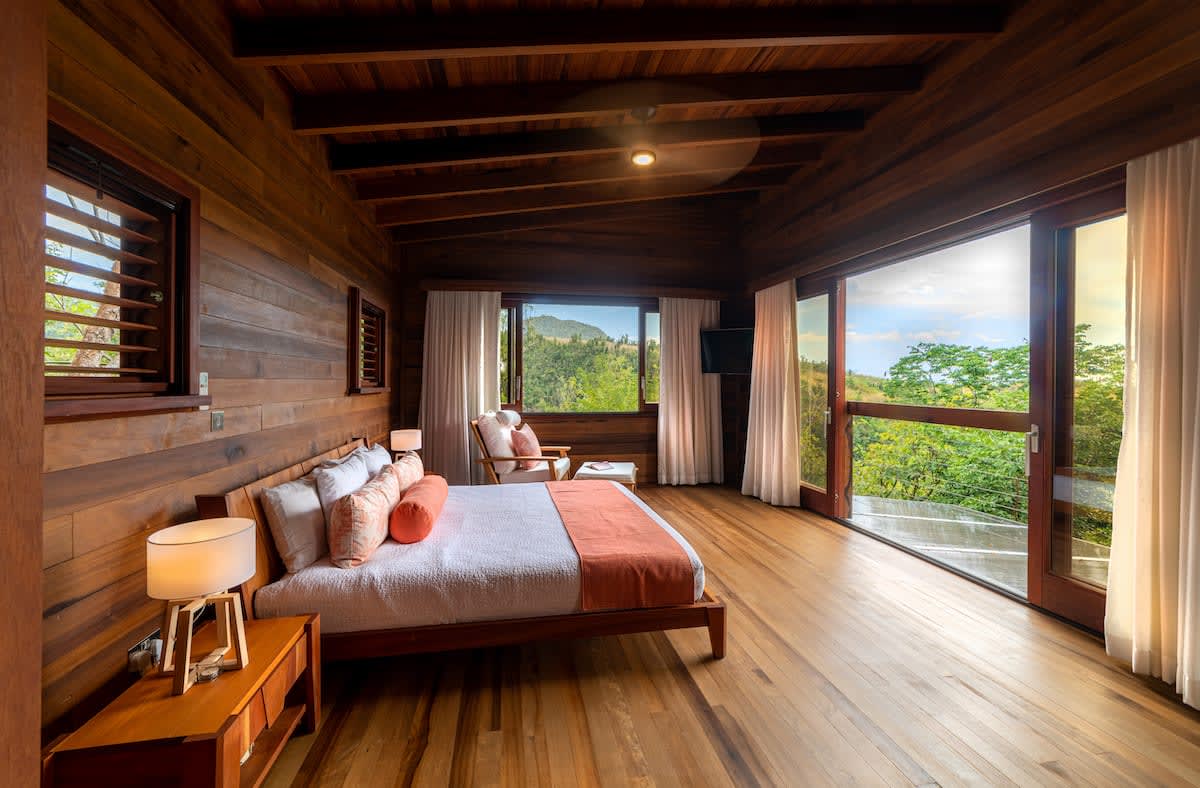 If you've been browsing our website recently, you've probably noticed the Original Zabuco Villa in our active listings. When we tell you this property is a dream come true, believe us. Built on a majestic clifftop promontory, the Zabuco Villa features panoramic ocean and jungle views, an open-concept floor plan brimming with sustainably sourced Guyanese Greenheart hardwood, a private plunge pool, outdoor deck and so, so much more.

Now back to that second passport bomb we dropped. Beyond being an absolutely epic place to vacation, The Residences at Secret Bay is a qualifying investment through the country's Citizenship by Investment (CBI) program should you ever want a Plan B. So that means when you buy a home here and opt into the CBI opportunity, you're given visa-free or visa-on-arrival access to 140 countries, a 90-day path to citizenship, low-minimum investment outlay, no mandatory travel or residency, lifetime citizenship for families…we kid you not, the list goes on.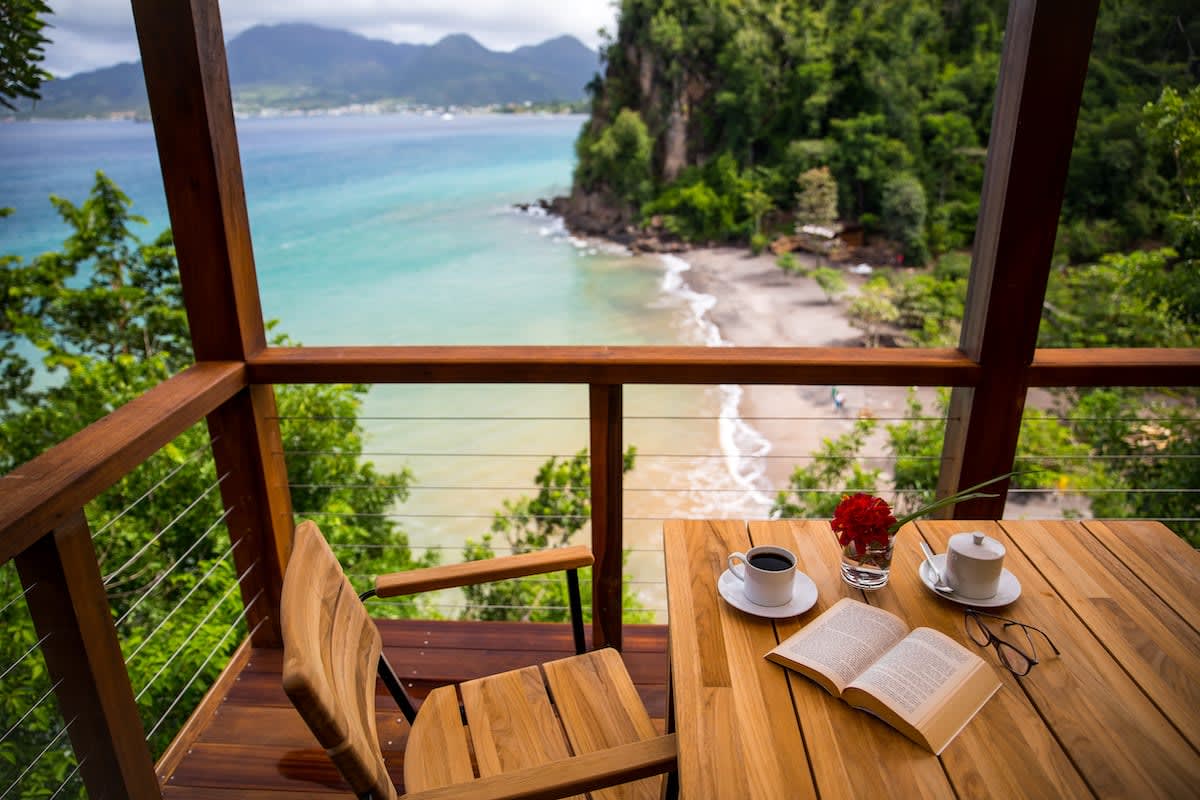 As you can tell, we're pretty passionate about discussing this unbelievable vacation homeownership opportunity. If you're interested in learning more about the design-forward, treehouse-style villas, or even the chance for CBI, get in touch with us today. We're here to make your vacation dreams come true.