Your kids have grown up and are heading off to college. That means they're not under your roof anymore — right? Well, consider the alternative. What if instead of shelling out thousands of dollars every month on rent or dorm fees you actually bought a place for them? Listen, we know it might sound crazy, but the long-term benefits of owning real estate can far outweigh the short-term advantages of renting. Don't believe us? We've outlined everything you need to know below.
---
Legacy Gift
If you're monetarily able, you have the incredible opportunity to turn an investment property into a legacy gift. "Buying a home is a great first investment for your child's portfolio,"
F. Ron Smith
said. Your college student will be able to start life on solid financial ground, and whether they choose to sell it, keep it or rent it would be up to them.
"I recently represented the buyer of a penthouse in Westwood,"
Trevor Edmond
shared. "The client lives in Palm Springs but wanted to purchase a unit for their son who was attending UCLA because they felt as though he earned it. Needless to say their son
loved
the unit. I could also see that the parents were planning on visiting a lot so they wanted a unit that could potentially allow for guests — which you obviously won't find in a dorm room."
---
Steady Cash Inflow
Just because you buy a house for your kid doesn't mean your money is idle. In fact, it can be quite the opposite. "The mortgage payment will be less than a lease payment," Founding Partner
F. Ron Smith
shared. "And if your college student has roommates, they can further offset the mortgage payment. Who doesn't like passive income?"
Associate Partner
Brandon Smith
chimed in, too, having recently sold a penthouse to a client who purchased it for his college student: "The rent being paid by the son's roommate will significantly reduce (and may even completely counteract) the mortgage payment. The trade-off is that his son is essentially the on-site superintendent, collecting rent, overseeing maintenance and repairs, etc."Plus, rental properties in a college environment will always have a strong market. As F. Ron put it, "Rents will rise, and your return will, as well. BOOM!"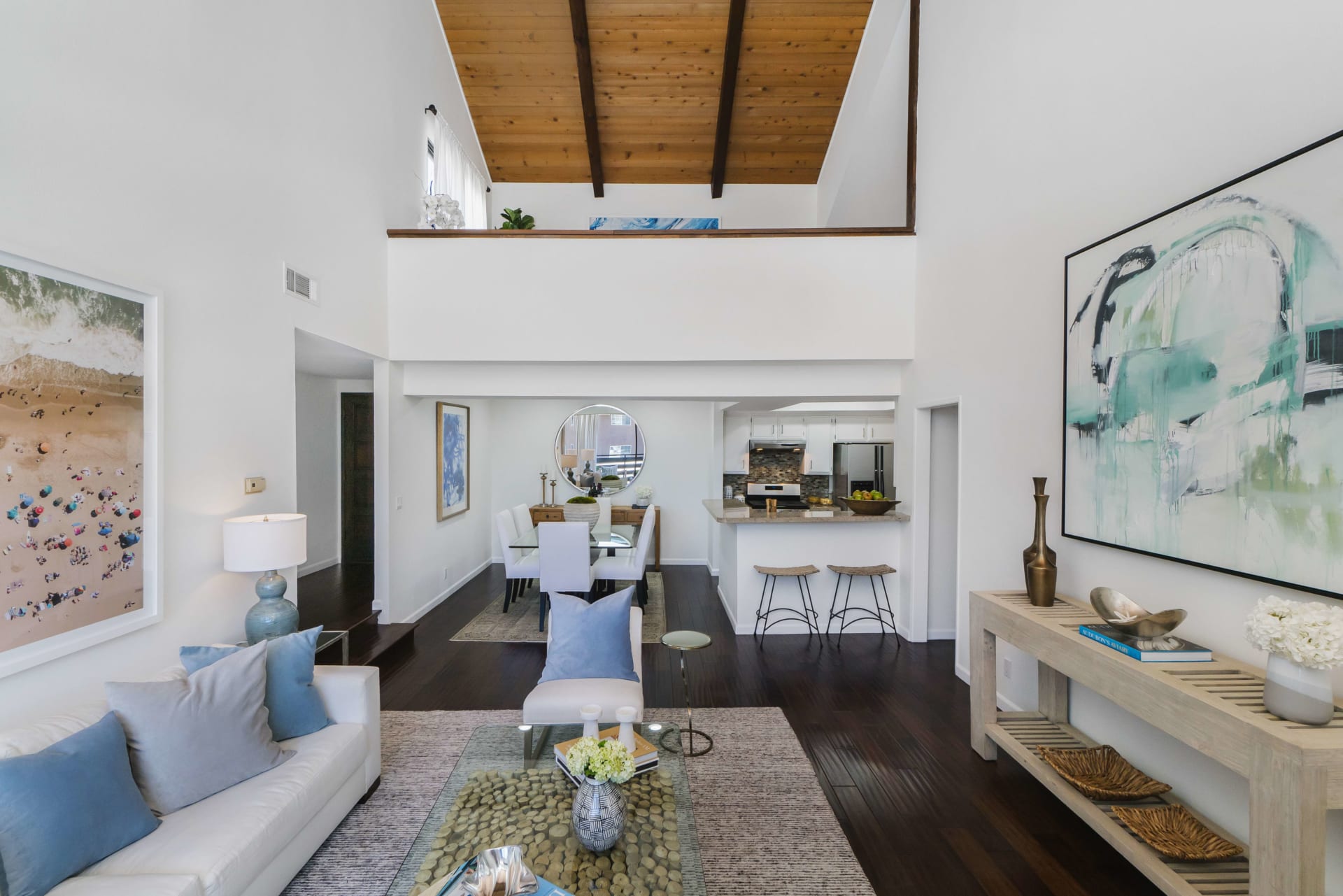 11706 Montana Avenue, Brentwood
---
Space & Security
There's a good chance you either have to hole up in a smelly motel or ball out on a nice resort when visiting your kid at school. But guess what? When you own a home, you can actually stay with your college student. You can't sleep in a dorm, folks.
Not only that, you can rest assured your kid (and their roommates, if applicable) are living in a clean, safe and private home. You'll have more control over security measures (especially if it's a condo building with 24/7 surveillance), and on the other end of it, your student and their friends will feel obliged to keep the home in tip-top shape with you as their landlord. That's means a tidier home for when you come to visit.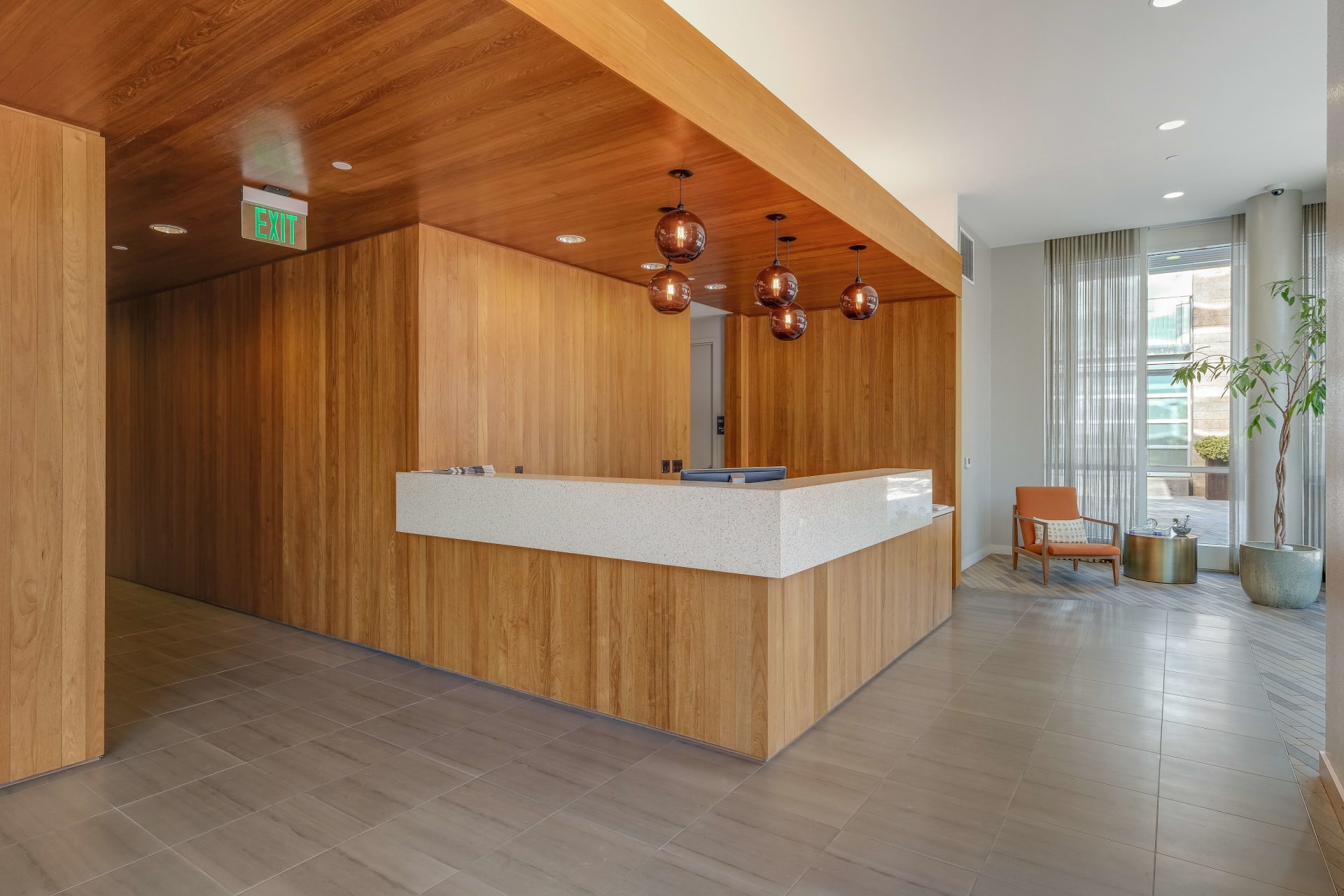 1705 Ocean Avenue, Santa Monica
---
Investment Property
Let's face it — rent is money out the window. So long as there's good reason the value of a property will increase over the next few years (Atlanta, Dallas, Charlotte — all current hotspots), then consider your college kid's brand-new home a logical investment. And when your kid graduates? Ample opportunities still stand.
"If an owner plans on holding a property for longer than two to four years, they could potentially rent it out to other college students after their kids have graduated," Associate Partner
Trevor Edmond
shared. "Thereby the value would appreciate over time and you'd have someone else pay down the mortgage." That's what we like to call a win-win.
---
We've just gone over all of the top reasons why purchasing a property for your college student makes sense from a financial, security and comfort standpoint. But there's always more — like helping your student decide
where
to go to school. If they're considering a university in Los Angeles we've got a few tips for that too, just check out this article on the Redfin Blog about the
Pros/Cons of Living in LA
featuring a quote from our Founding Partner, F. Ron Smith. We'd love to help you plan for your student's bright future ahead, reach out to us and let's discuss the details.
Questions? We're here to walk you through it. Send us an email at

[email protected]

and let's chat.