Summer is heating up in more ways than one at SBP's flagship office in Brentwood. In Q2, our team discovered first homes, second homes, dream homes and everything in between for clients on the Westside of LA and beyond. Fueled by passion and propelled by purpose, SBP has now racked up a whopping $240+ million in sales to date — with $97 million in Q2 ALONE.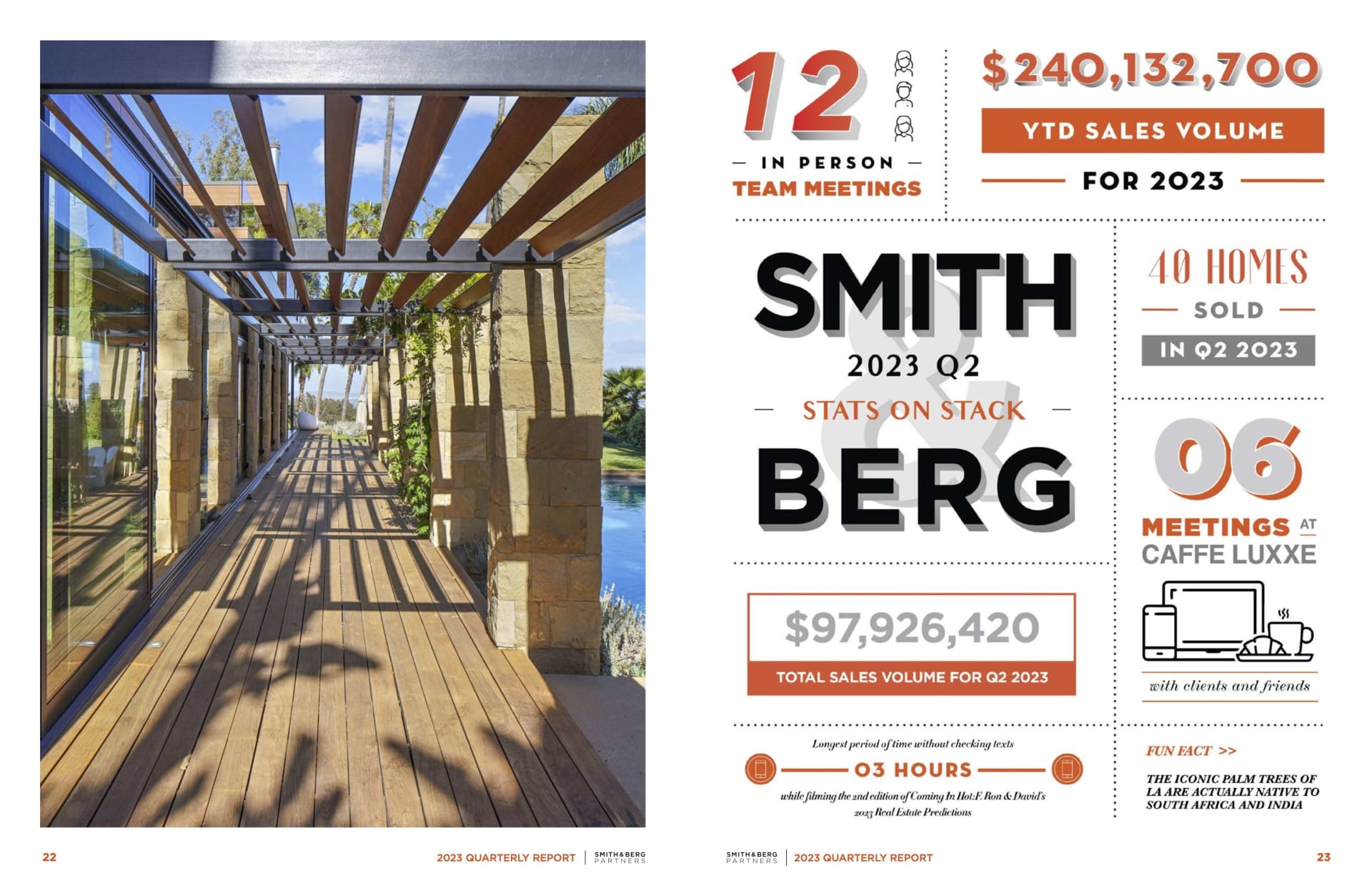 How, you ask? By leading the charge with utmost care, compassion and confidentiality. At SBP, our pride stems from decades of collective experience through every financial up and down, allowing us to assist clients in navigating market realities and achieving favorable outcomes for ALL parties involved.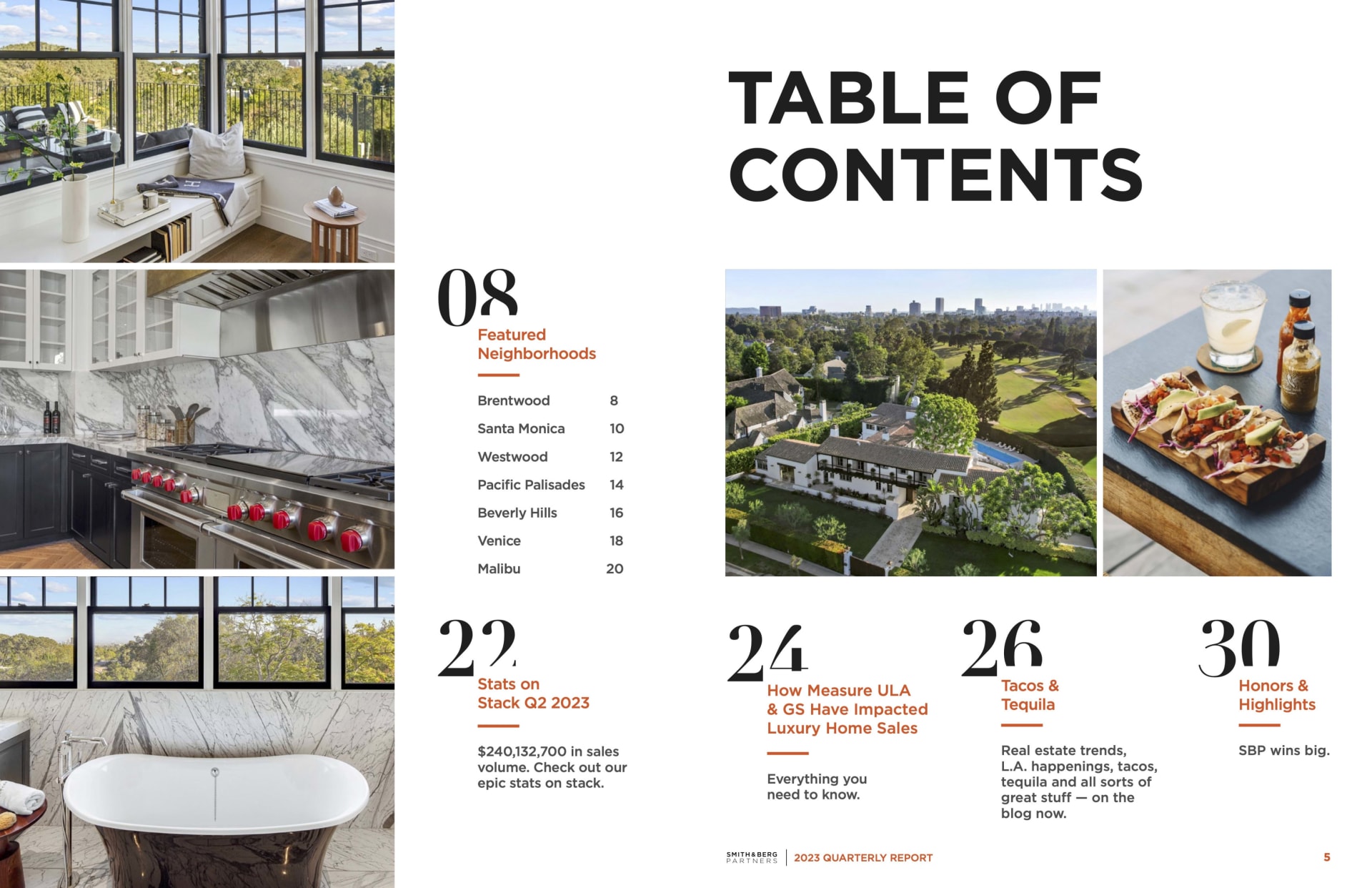 Now, with Q2 in the books, we're excited to share our latest Market Report detailing everything that went down from April to June. Featuring everything from helpful insights and stats to amusing Tacos & Tequila content, epic homes and more, the Q2 Market Report is yours to flip through and *study* as we enter the Q3 market.
And when we say study, we're mostly talking about pages 24 and 25. SBP was one of the first to caution the potentially negative outcomes of Measure ULA (LA) and Measure GS (Santa Monica) — and as we predicted, these measures have made a drastic impact on homes $5 million and up in LA, and $8 million and up in Santa Monica. Check out the number of homes sold in April-July 2022 versus the same time period in 2023 and prepare to GASP. Simply download the report now and dig in.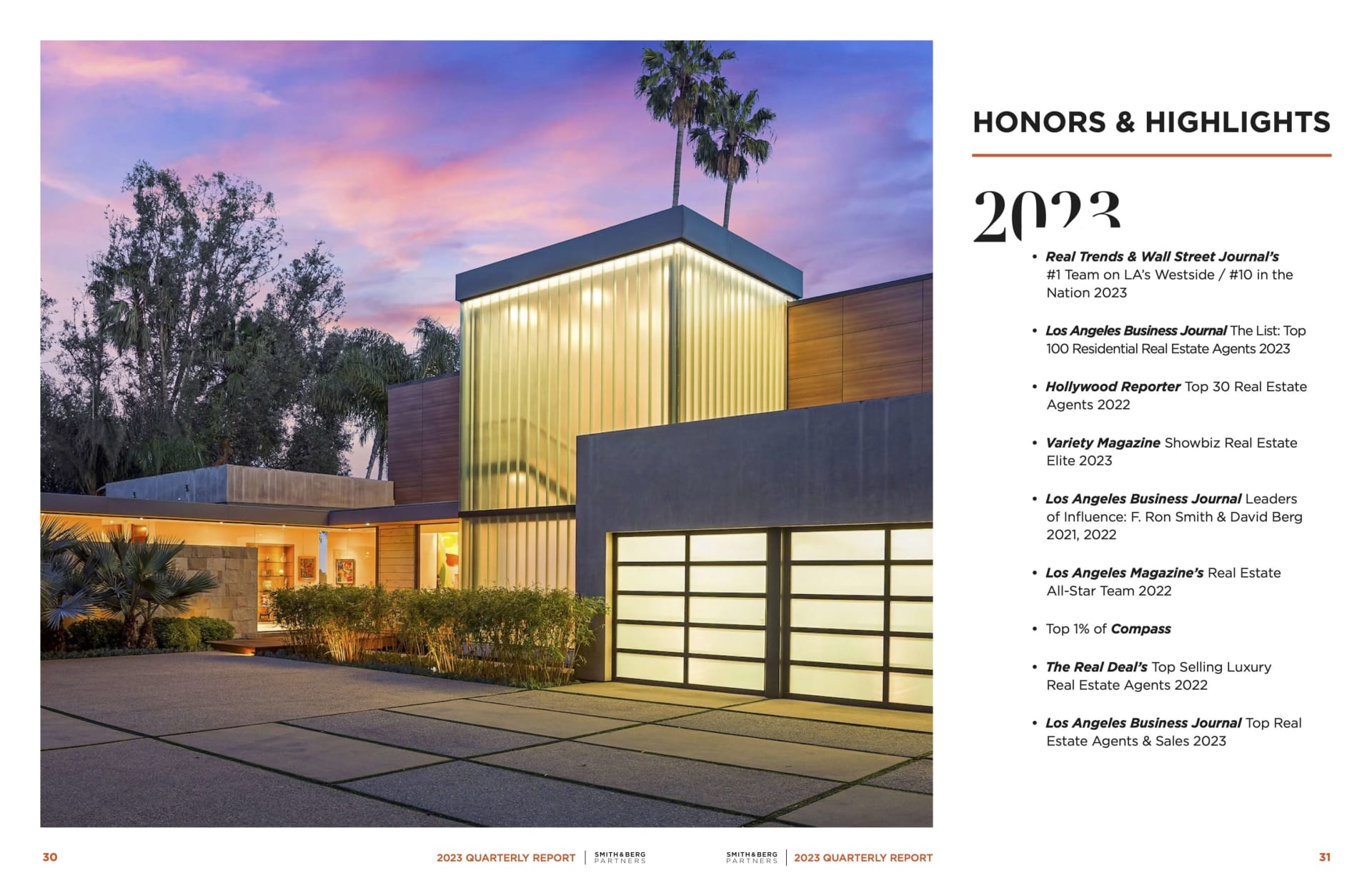 As always, our team remains committed to making your real estate experience as seamless and memorable as possible — no matter the current circumstances. We're ready to answer any of your questions or discuss your real estate interests whenever you're ready; simply shoot us an email at [email protected] and let's chat.