'Tis the season of new beginnings.
Pantone
has gifted us with not one but TWO colors that will define the year ahead, and we're more than pleased with their choices — Ultimate Gray and Illuminating Yellow which, when used in tandem, evoke a warm, comforting and spirited energy that we could all use in 2021. So, how can you bring these emboldening hues into your home in the new year? SBP has rounded up all the ways in which we're maximizing the optimistic colors, from curating unique accent pieces to
decking the halls
(we couldn't help ourselves).
---
"Practical and rock-solid but at the same time warming and optimistic, this is a color combination that gives us resilience and hope. We need to feel encouraged and uplifted; this is essential to the human spirit."
Leatrice Eisman, Executive Director of the Pantone Color Institute
Refresh your kitchen cabinets.
Ultimate Gray is about as timeless as timeless gets. Emblematic of strong, resilient elements, like the stones on your favorite beach or that naturally weathered chair you adore, this color is the most perfect addition to any home. And for all of us on the SBP team, we're big on integrating this soothing hue into our kitchens — a place of comfort, joy, and togetherness. So in the new year, consider repainting your kitchen cabinets with Ultimate Gray to curate a refreshing and enduring aesthetic that you'll love for years to come.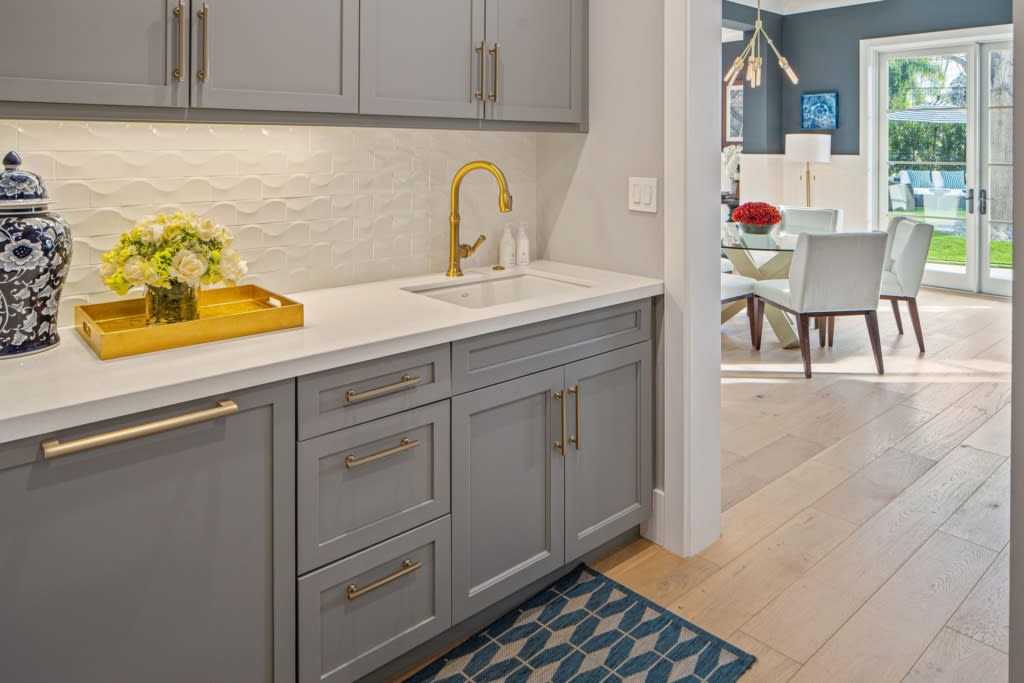 ---
Add a pop of color in your guest room.
We get it, decorating with yellow can be daunting. But the good news is you don't need to go full throttle to bring some of Pantone's Illuminating hue into your home in 2021. Directly linked to feelings of cheer, happiness and positivity, the color is bound to uplift any room in the house. The SBP team is all for adding in pops of yellow via fun pillows and throws, especially in the guest room where we're able to put a bit of creativity to test. Easy, peasy — and yes, we had to go there — lemon squeezy.
---
Create a soothing aesthetic in your home office.
With many of us working from home more than ever, it's crucial to design an office space — whether that's a sole room or a quiet corner of the house — that inspires productivity, focus and stress-free vibes. And what better way to accomplish this than with Ultimate Gray, which is known to encourage feelings of composure and steadiness? Take this home office at 868 Norman Place, for example. The subtle two-tone gray walls summon such a relaxing aesthetic that we feel like we could accomplish any challenging task in there.
---
Nurture your creative side with art.
If you're like the SBP team, you're looking for a big change in 2021. No more stagnancy and boredom. More to saying yes to things that take us out of our comfort zone. So if you want to shake things up on a design level in your abode, look no further than hanging some epic artwork. By introducing bright pops of yellow, you'll find that your walls come to life with vigor and inspiration. It's fun, it's nostalgic, it's childlike. Because if we've learned anything in 2020, it's that you can't take things too seriously in life. Live fully, nurture your craziest ideas and embrace your creative side.
---
How will you use Pantone's colors of the year in 2021? Tag us in your decor shots @smithandberg so we can share the design inspo!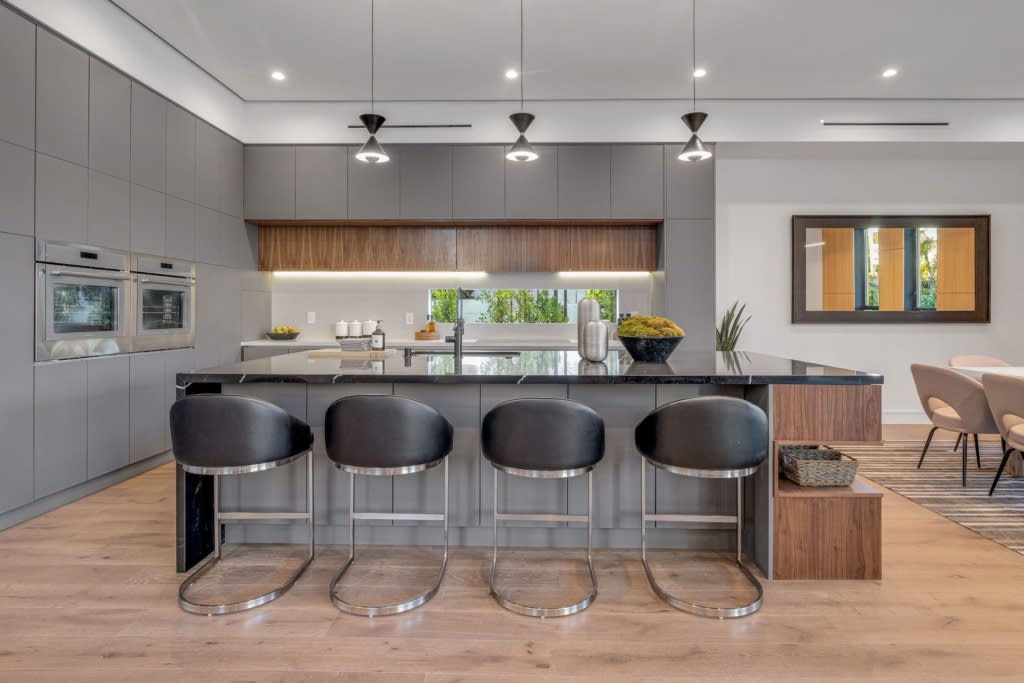 3418 Grand View Boulevard