5 easy ways to make your space POP

We may be nearing the end of January, but it's never too late to hop on the new year, new me train. And what better way to positively revamp your life than upping the ante on your home decor game? There are seemingly endless trends to take note of in 2019, but if you stick to our top five fads, you're destined to have the most decoratively epic year yet.
Accent Walls
Walls aren't just for paint and wallpaper, you know. Accent wall designs are on the rise in the interior design world, and our two favorites are, of course, living walls and sweet wood detailing. Whether you choose to deck out your terrace with beautiful succulent siding (hello zen sanctuary) or give your dining room some soul with a touch of rustic wood paneling, the wall's truly the limit.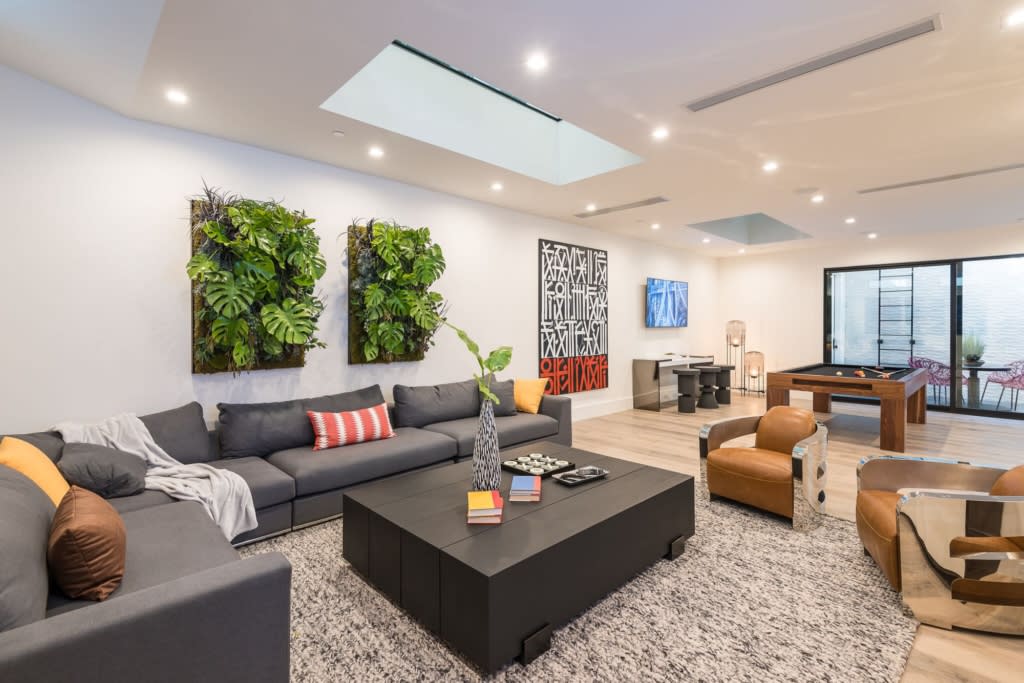 Water Elements
This year is all about establishing a real sense of feng shui in your home. Seriously, who doesn't want to live amongst good vibes? And there's truly no better way to introduce some much-needed positive energy into your abode than with soothing water elements. Whether you decide to go inside or out, fountains are bound to renew your home's calm ambiance and create the serene oasis you've always dreamt of.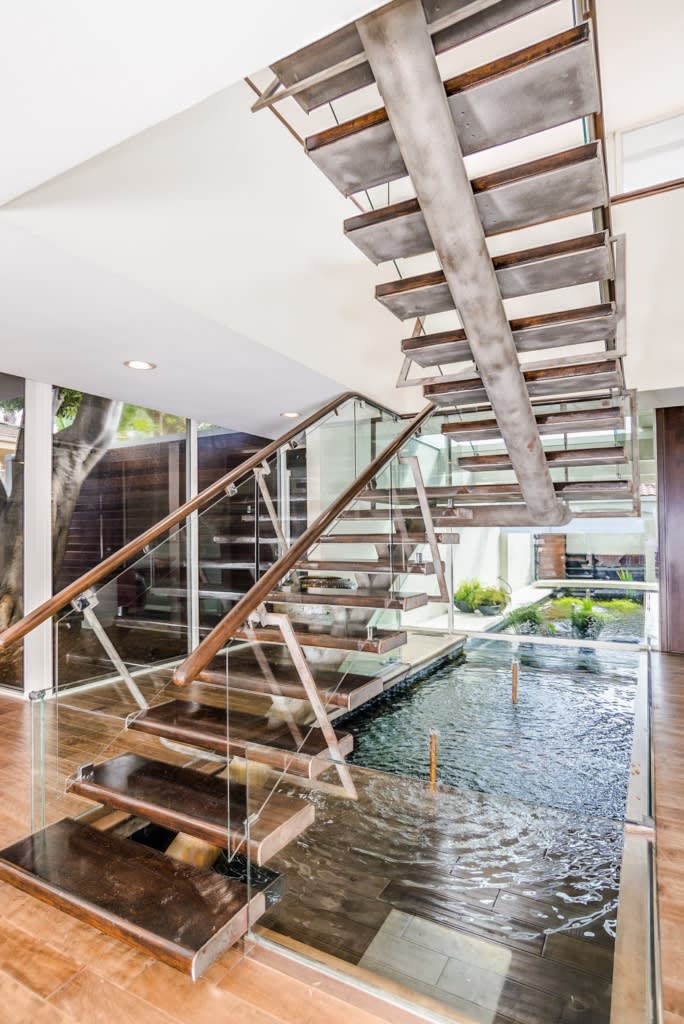 Tile Backsplash
White kitchens were all the rage in previous years, but 2019 is the year to mix it up. Make your epicurean domain really stand out this year with some sweet tile backsplash. We've been seeing it more and more these days and, we gotta admit, it's inspiring us to [maybe] become chefs. Whether you bring in a burst of blue or a tad of turquoise, your kitchen might just become the family's favorite spot to hang (if it wasn't already).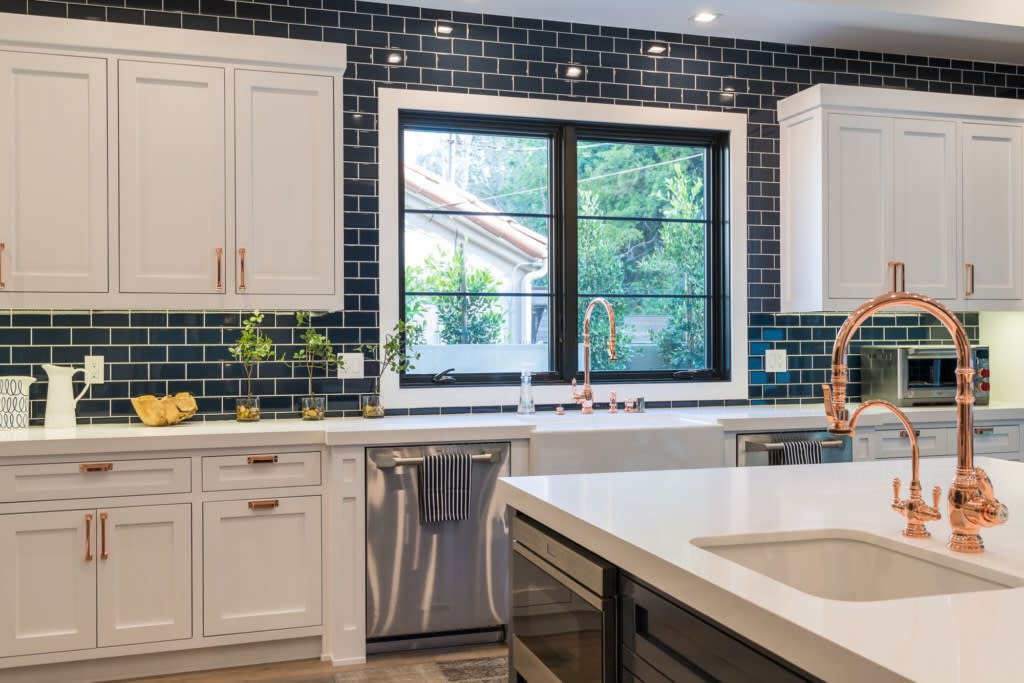 Creative Wallpaper
Wallpaper has gone through a killer resurgence over the past few years and we're completely here for it. Not only is decking out your walls with creative prints entirely affordable, but it also adds the perfect pop to an otherwise mundane space. In 2019, expect to see tons of tropical, floral and geometric patterns that are both easy to adhere and, yes, entirely removable. We all love a lack of commitment, right? That might just be our new 2019 mantra.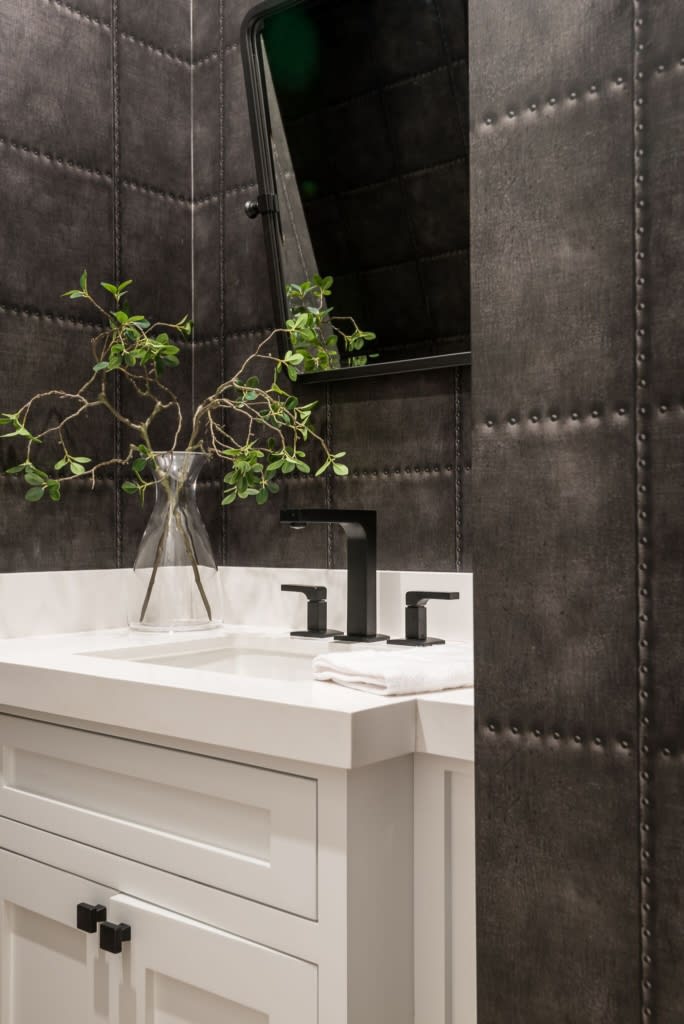 Bold Paint
Consider one of the easiest ways to refresh your space in 2019: bold paint. Rich colors hold so much transformative power when it comes to redecorating, allowing you to express your style in such a sleek, simple manner—whether that's in your kitchen or home office. So, if you're looking to get colorful in 2019, pick from this year's list of hottest hues:
Living Coral (have you read our Pantone blog yet?)
Forest Green
Misty Blue
Dusty Pink
Moody Navy
Lilac Gray