Be safe and stay thirsty.
There's no doubt that this holiday season looks nothing like it used to. But that doesn't mean we're any less excited — whether celebrating in-person with our closest loved ones or connecting with relatives over Zoom. You know SBP is all for an epic party, so you better believe we're revamping our hosting techniques to create the ultimate entertaining guide amid a pandemic. Because who said we can't still have responsible fun? Read up on how we're celebrating and embracing the holiday season for all that it is this year.
---
Party virtually.
The holidays are just as much about celebrating with your friends as they are your close family. And for all of us on the SBP team? Friends and colleagues just so happen to be one and the same. This year, we opted for a Virtual White Elephant party that was a major success. F. Ron and David dressed as Santa, of course, and everyone on the team dropped their gifts at the office a week in advance.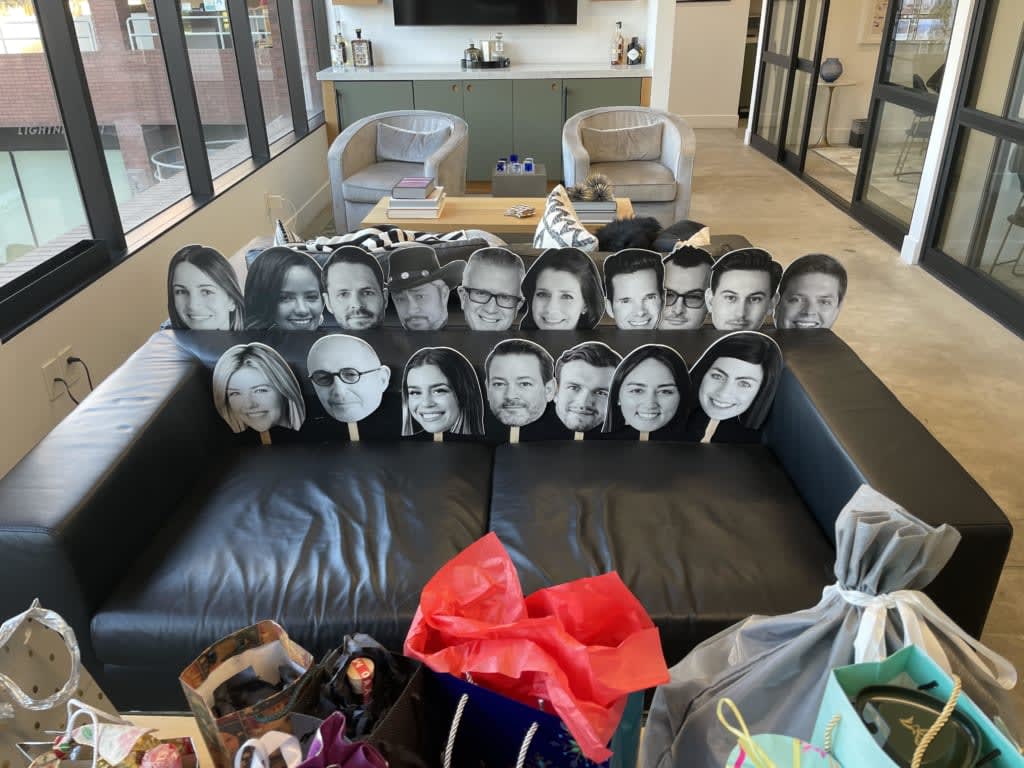 We used head cut-outs to signify whose turn it was over Zoom, and we even had a prize for the most inventive holiday cocktail — the winner being a
winter margarita
(obviously). Because when it comes to having a happy holiday this year, it's all about surrounding yourself with ones you love, whether that's in person or from afar. SBP will take a fun virtual get together any day.
---
Establish a mood.
For those of us hosting a safe, in-person get together, it's all about creating an ambiance for our guests. Let's start with candlelight. F. Ron is all about using intimate low votives on the dining table, while Sewit goes for a more unique approach with U-shaped candles. But the moral of the story is to keep them unscented — no one wants to be enveloped by a strong Sandalwood scent while eating. As for decor? We're into the minimalist approach with seasonal florals. The tablescape begs for an Instagram post.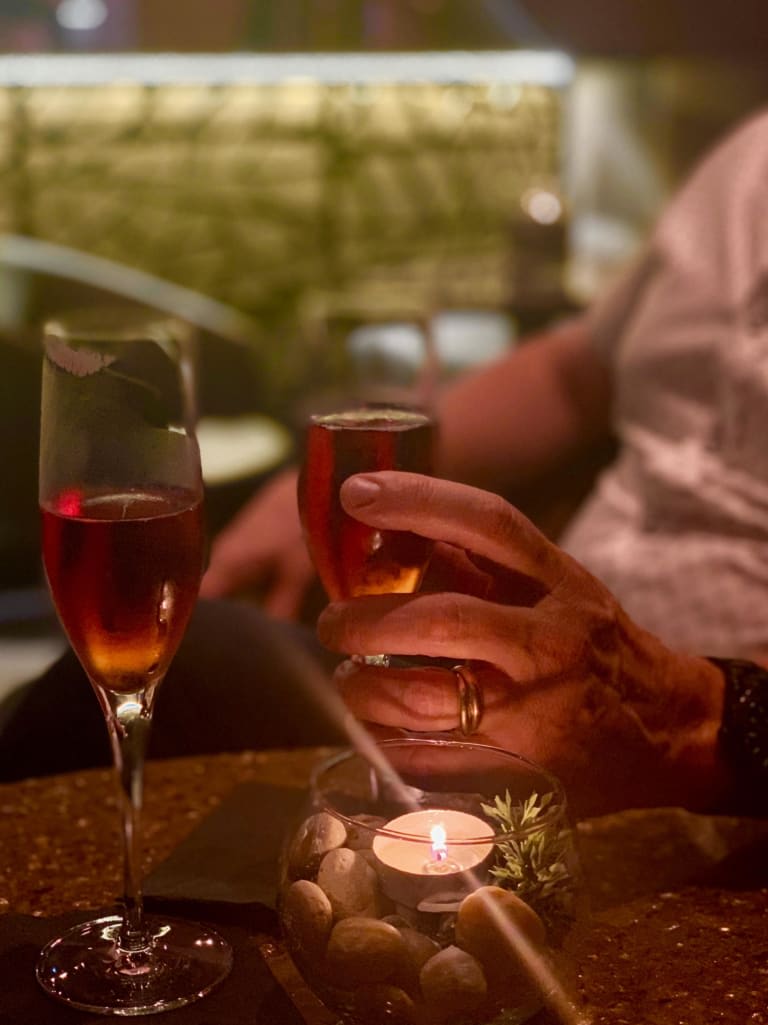 Then comes music. SBP is known to curate a killer
playlist
(hey, summer tunes never hurt when you live in California) to create a particular vibe in the house. Not sure where to start? You can always outsource this task to another guest. And if you're doing a virtual dinner, mood still matters. Who doesn't want a backdrop with moody lighting, gorgeous florals and soft holiday tunes?
---
Design a killer bar.
You knew this one was coming. What's an SBP holiday gathering without some tasty booze on deck? Refresh your home bar with some sweet tips from
last week's blog
, and create a set up that'll have your guests fawning over the aesthetic — even if it's just one other person joining you. Having a good mix of wine and beer is key, but we're also huge believers in lining up
your best tequila
for a tasty holiday treat. Bonus points if you stir up a large-batch signature cocktail for your family to keep coming back for. It's all about making it as easy as possible, folks. The holidays are already stressful enough.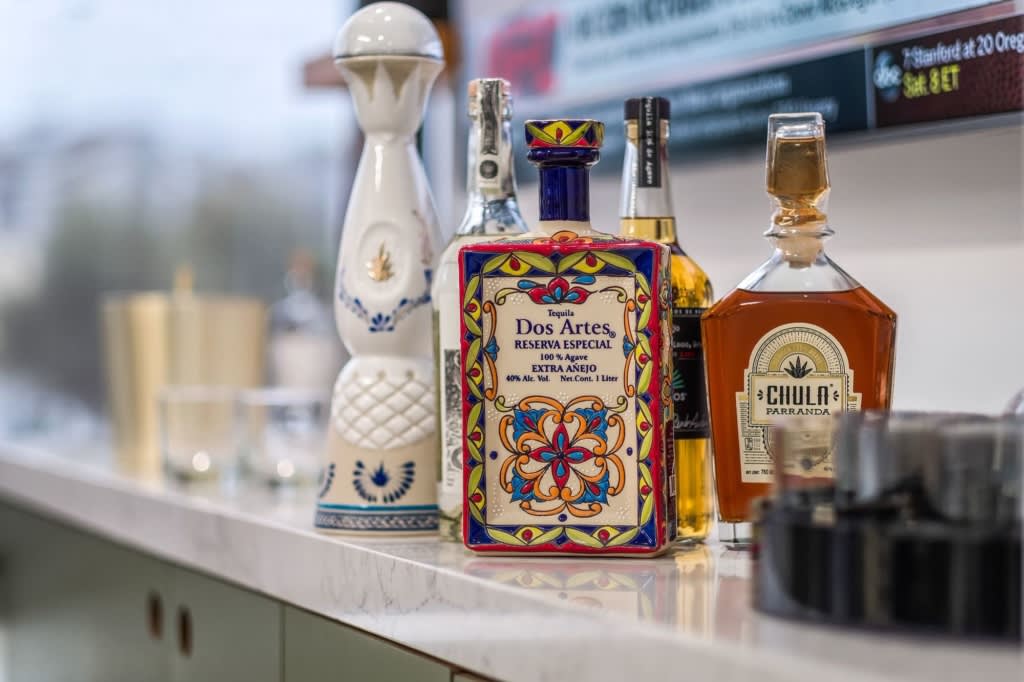 ---
Get cozy with comfort foods.
If there's one way to retain a sense of normalcy this holiday season, it's through cooking. And lucky enough for many of us on the SBP team, we've been perfecting our skills since the start of the pandemic. Comfort food has a way of bringing people together, whether that's sitting at a table together or following the same recipe over Zoom, so you can rest assured that we're dishing out some of our favorites this season.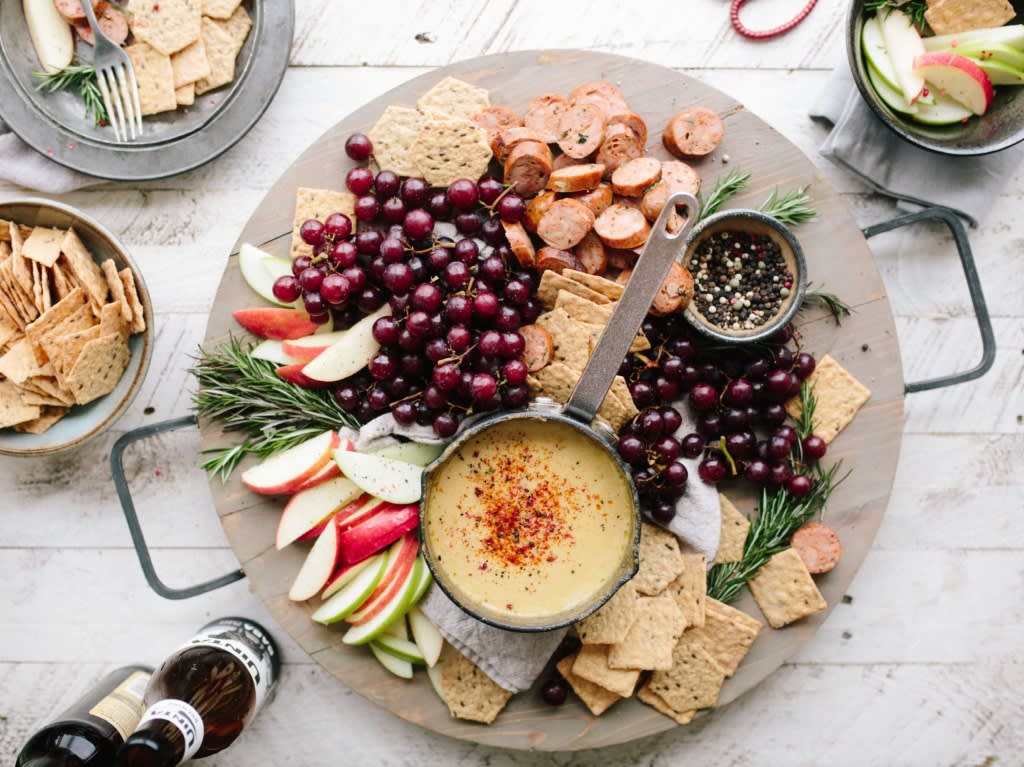 Need some recipe inspo? Lucky for you, we created an entire blog dedicated to
holiday sides and sips
. Take a cue from Courtney and cook up a delicious Yorkshire pudding, which is the perfect complement to beef tenderloin and pairs well with a full-bodied Cab. Oh, and be sure to pregame any dinner with a loaded cheese and charcuterie board — because, well, we deserve to close out 2020 with a bang.
---
How are you hosting the holidays at home? Tag us in your shots at @smithandberg to featured on our page. Wishing you and yours have the happiest holiday, no matter what it may look like this year.