Q4 is off to the races. But before we dive into the last quarter of 2023, let's rewind and review everything that went down in Q3. As the Westside's #1 real estate team, Smith & Berg Partners has the inside scoop on all the market trends you need to know — and some fun SBP team facts, too.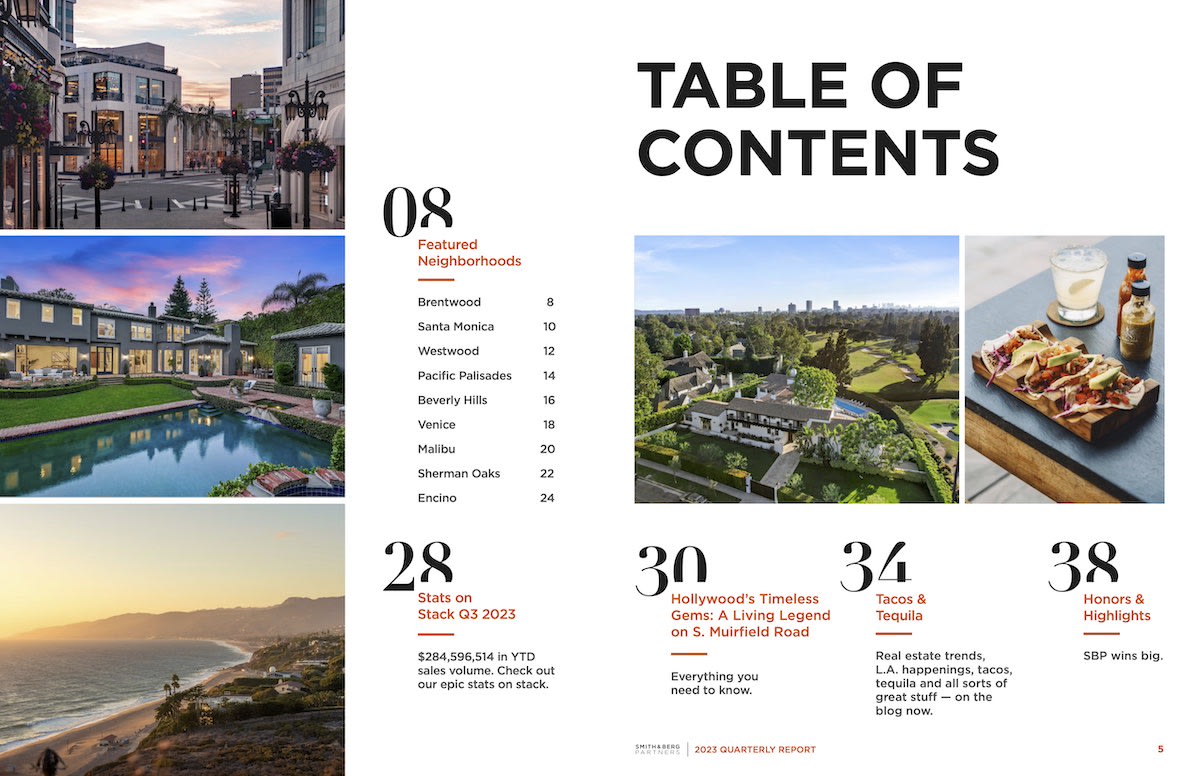 Our Quarterly Report is coming in hot with a cool refresh. New look, same passion, all the info you need is here, at your fingertips. Here's what you can expect inside:

→ Top LA markets with average sales price
→ Featured neighborhoods
→ Informative & fun SBP facts
→ Inside look at LA's most prestigious property
→ Q3's Top Tacos & Tequila
→ 2023 honors & highlights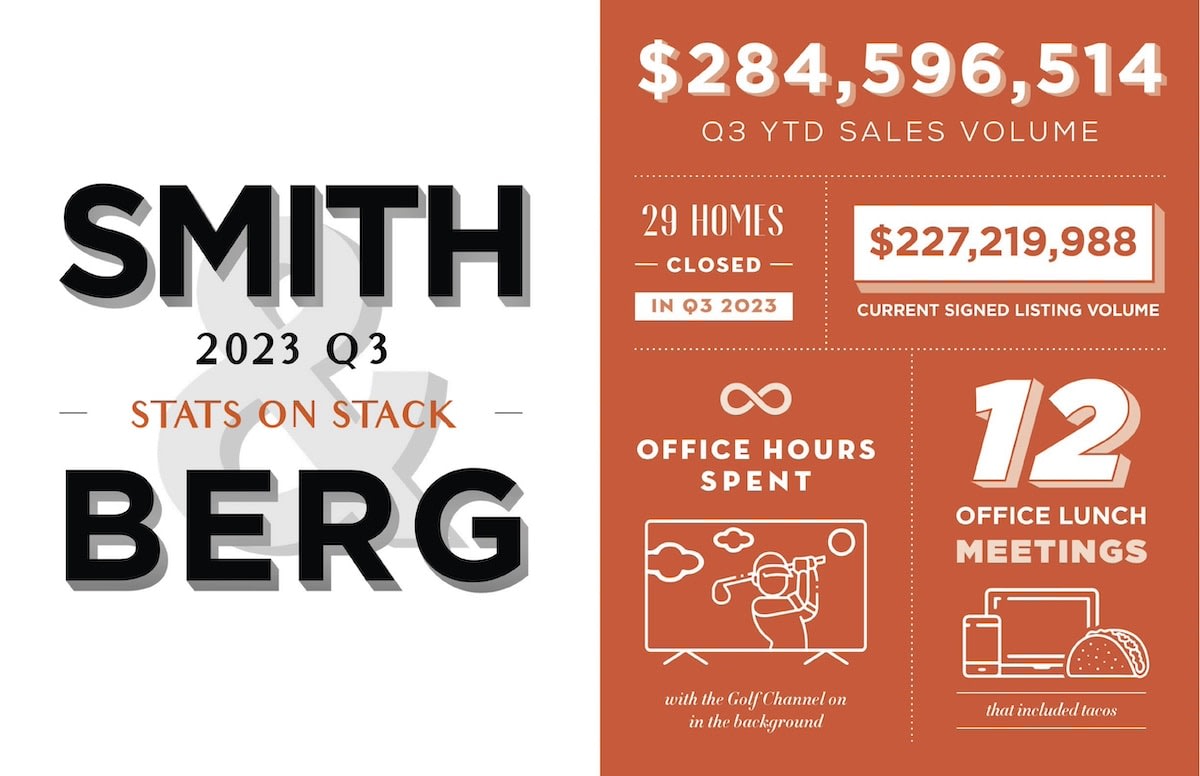 In Q3, SBP proudly closed 29 transactions and has a current signed listing volume of more than $227M, from Brentwood to the Bird Streets. By leveraging our decades of experience to successfully navigate today's market, our team has achieved stellar outcomes for clients both buying and selling.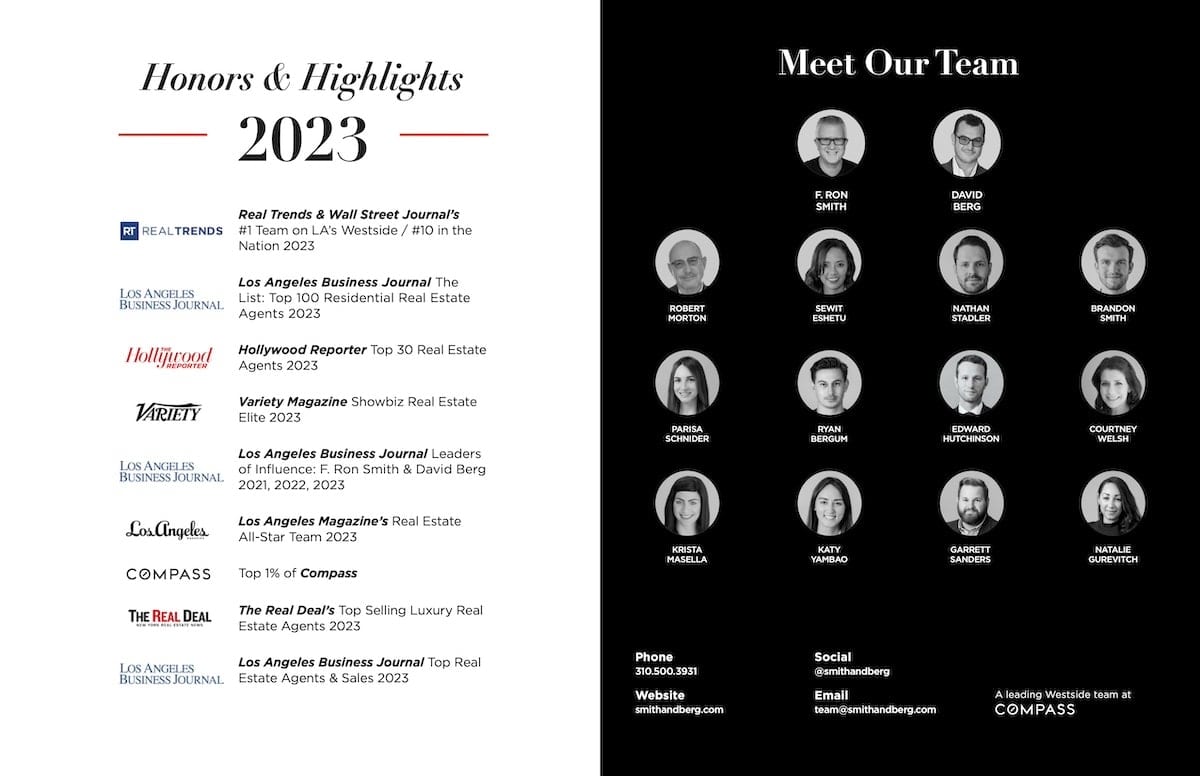 For the full low-down on Q3, click to view our free report below and get the knowledge you need to navigate today's market like a pro. As always, our team is here for you to discuss your real estate questions and interests. Shoot us an email at [email protected] and let's chat.