Curating beautiful interiors is a craft and a process — one that can be a bit daunting to design newcomers, even those with thoroughly curated Pinterest boards. When hiring a professional designer is not in the cards for you, we recommend starting with the staples — figuring out that one statement piece that will tie the whole room together and using it as a jumping off point to design bliss.
To assist with revving your design engines we've tapped the expert team at
Maverick Design
,
Wedgewood Homes
interior design firm, to walk us through what staples are needed to make each room of the house sparkle and shine.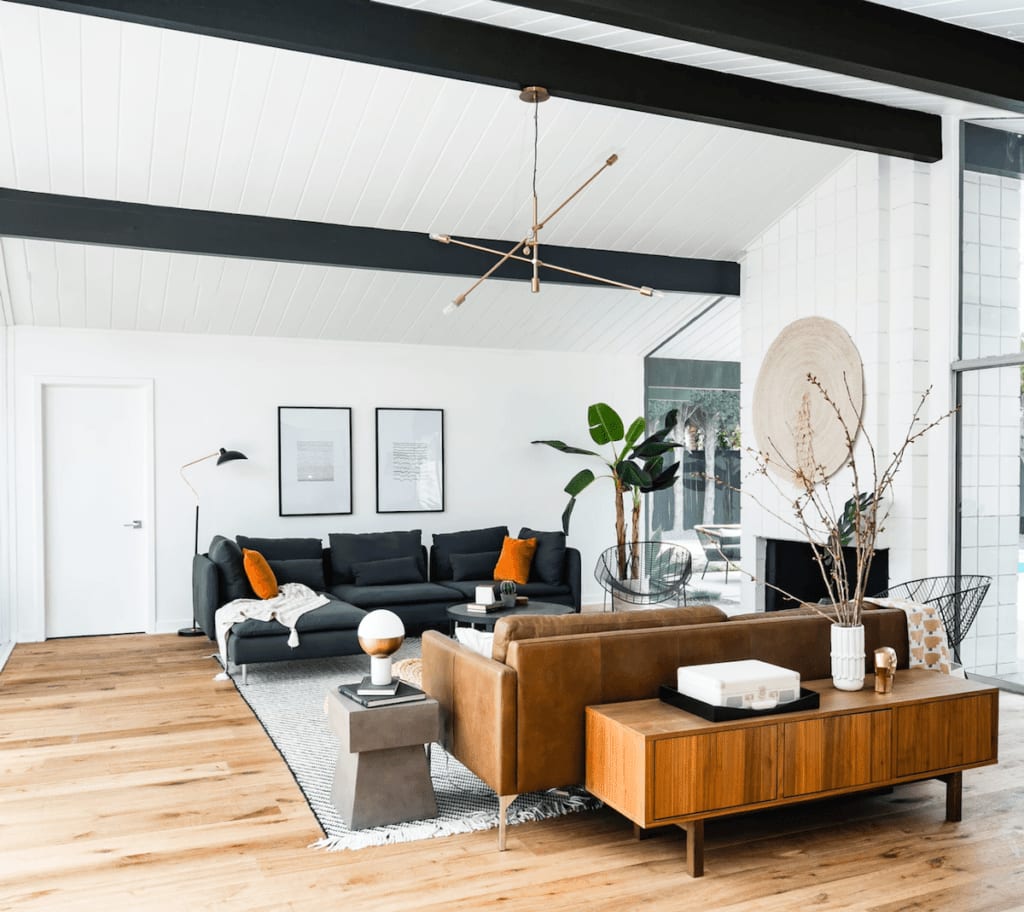 Image: Molly Rose Photography
Great Room – Create intimacy and connection
The great room is traditionally viewed as a comfortable gathering and entertainment space of the home. It is important that the design and décor of the home support the desired function of the space, so for us, comfortable, timeless seating with a focus on conversation zones is key. Our goal would be to create welcoming, relaxed spaces that encourage people to connect.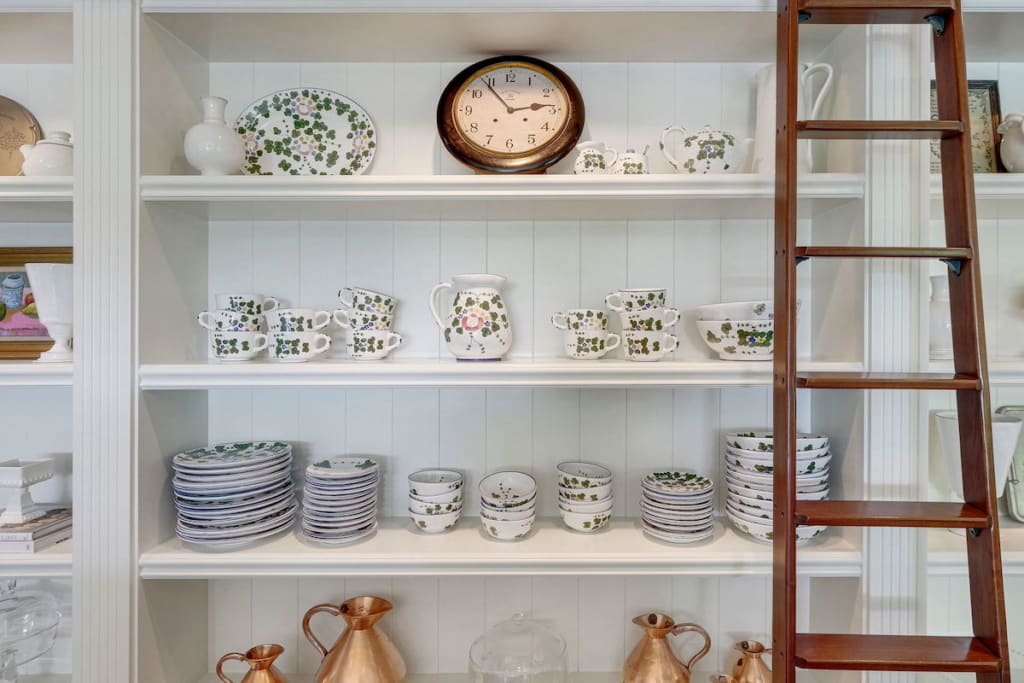 Kitchen – Serve up style
A kitchen staple we can't live without is a signature dish/serving ware set. A strong cohesive set not only serves as décor, but sets the tone for the entire palette of additional kitchen accessories. We gravitate more towards a neutral palette with clean lines that can elevate the kitchen and serving experience.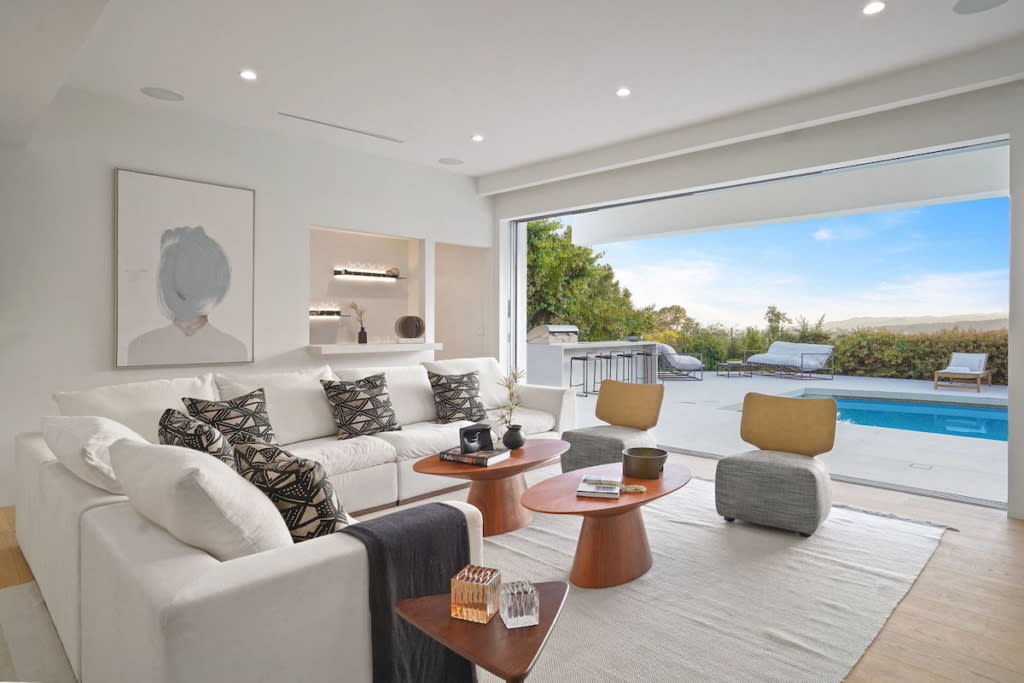 Living Room – Use art as an anchor
After seating, a key element for our design is often statement art. Art can be a form of self-expression to personalize a living room. It adds edge and impact while allowing the rest of the furniture/décor to be more neutral. Another great décor item we view as more of an art piece is throw-pillows. These offer a similar opportunity for self-expression and style add, while typically being less of an investment piece.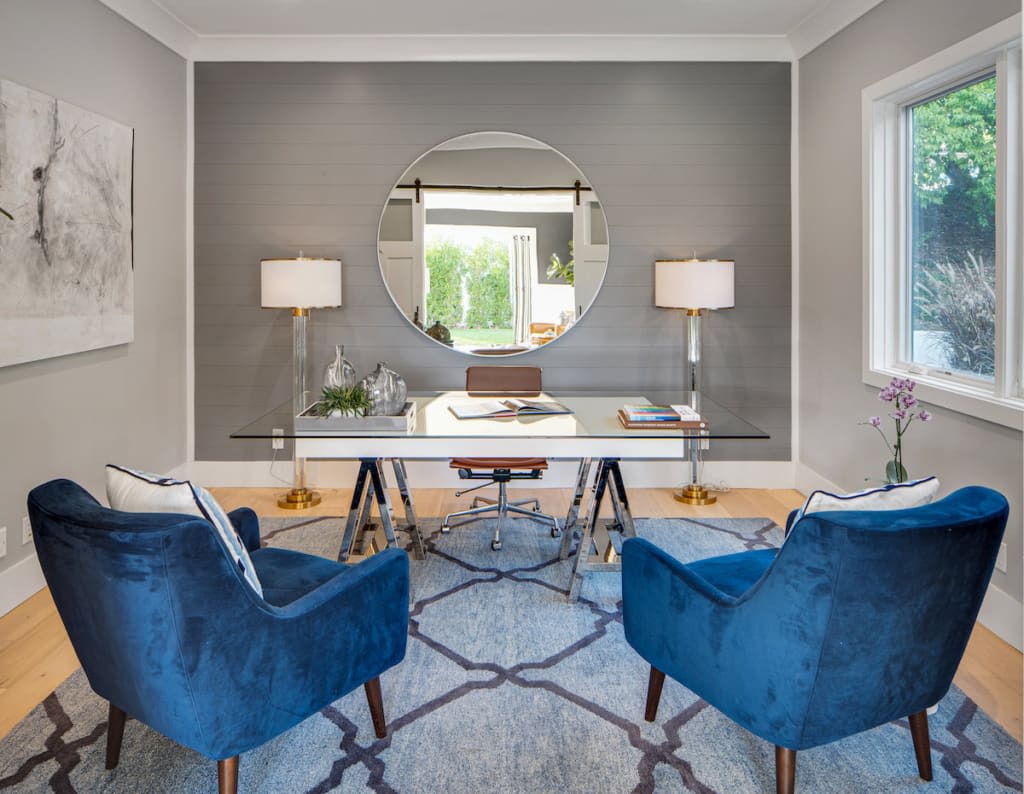 Home Office – Work hard, self-care harder
After a year of working from home, many of us already have our office zone dialed for functionality. Our staple piece here would be something that adds some levity, lightness or reminds you to take a moment for self-care. Ideas include a beautifully appointed bar cart, featuring your favorite go-to beverages, or even just an elevated water carafe to keep you feeling hydrated. Try adding a candle, essential oils, statement vase, or plants to your home office space to give a moment of calm. Think less workspace and more hotel luxury.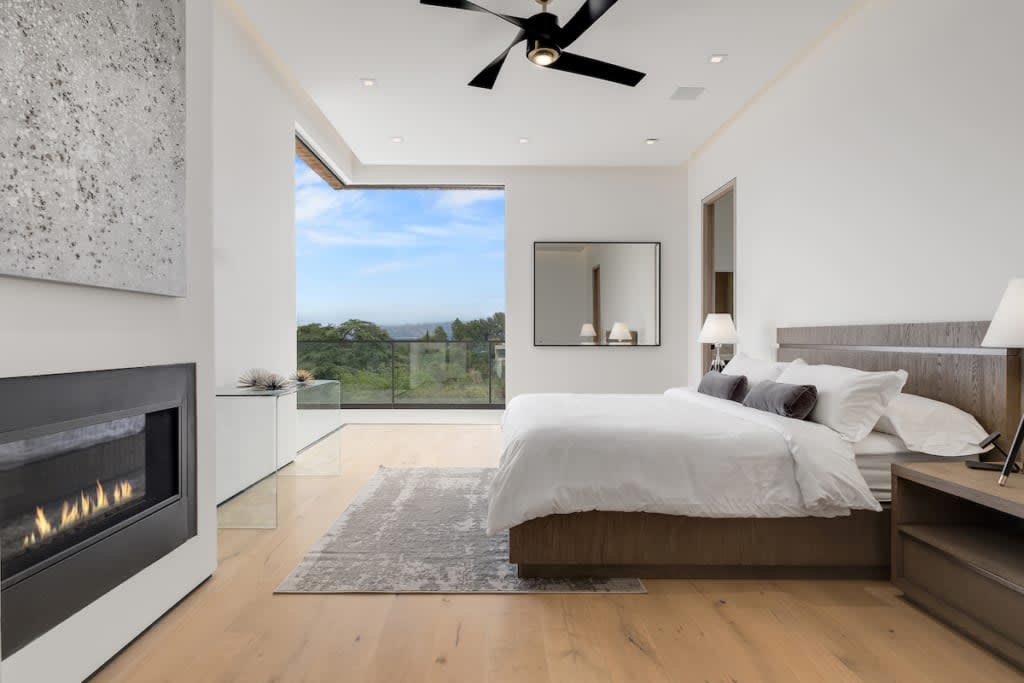 Primary Suite – Less Netflix, more luxury
With all the things we are juggling this year, a primary suite as a space of rest is more important than ever (especially for those of us that end up having a WFH space in our bedrooms). Décor that prioritizes calm and relaxation is key. We recommend splurging on a few key pieces that support getting some R&R (think luxury sheets, soft throw, or relaxing art). We have been seeing more and more TVs in bedrooms, and while we understand the occasional need for a Netflix binge night — that's a design "no" for us. We love to keep this space as a relaxing retreat and minimize large technology when possible. If you do want a TV, consider splurging on a Frame or TV that also can work as an art piece when not in use.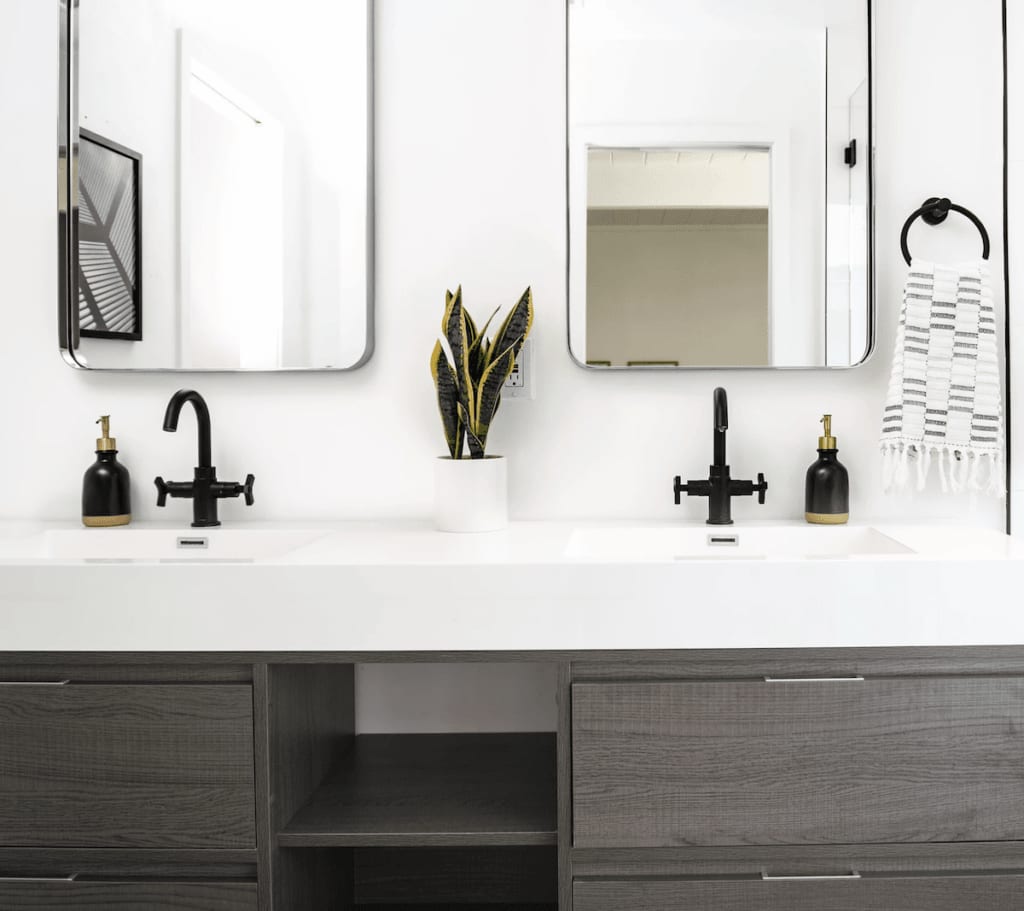 Image: Molly Rose Photography
Bathroom – Find zen through coordinated organization
A key décor staple for us in every bathroom is cohesive elevated storage. Bathrooms often end up filled with so many mismatched products and items, they end up feeling more chaotic than zen, even when organized. Just streamlining how products and items are stored can really create a luxury hotel and spa effect. Think matching labeled soap, shampoo and conditioner containers, along with organizers to hold multiple products.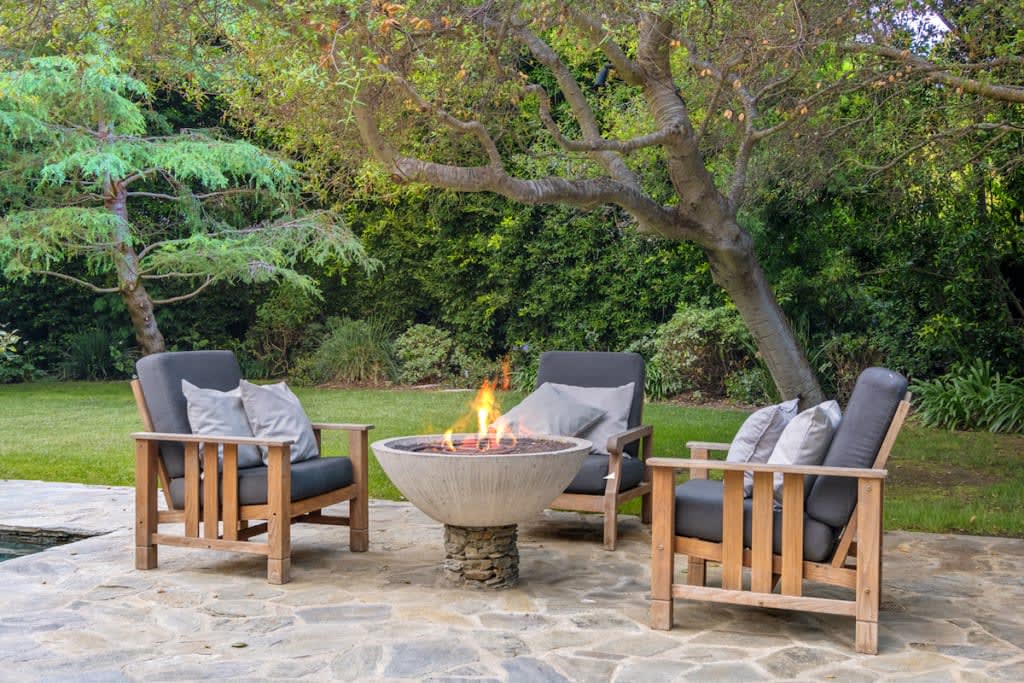 Backyard – Sunshine and great design
More and more people are enjoying entertaining outside and expanding their living spaces outdoors. Staples for our outdoor spaces are key anchor elements that create opportunities for conversation and gathering. These are often unique to the individual homeowner but are pieces that tend to draw people in and support conversation and connection. Our go-to items include a fire pit, large dining table, fountain, gardening beds, or even basketball hoop — depending on what sparks the most interest for the homeowner. Similar to the indoors, our ideal décor is not only beautiful but also supports how people use the home.
---
Want to learn more about how to elevate your interior spaces? Reach us at

[email protected]

to discuss more design and homeowner tips!