When it comes to weekend getaways from Los Angeles, nothing beats a trip to Napa (that's just science). A mere hop, skip and a jump away is the nation's most iconic destination for award-winning wine and Michelin-star cuisine — and the best part is, you can experience it all within just 36 hours. That may sound daunting, so we took it upon us to plan the entire thing. Yup, you heard us. From Friday afternoon to Sunday morning, here's exactly what you should do in wine country.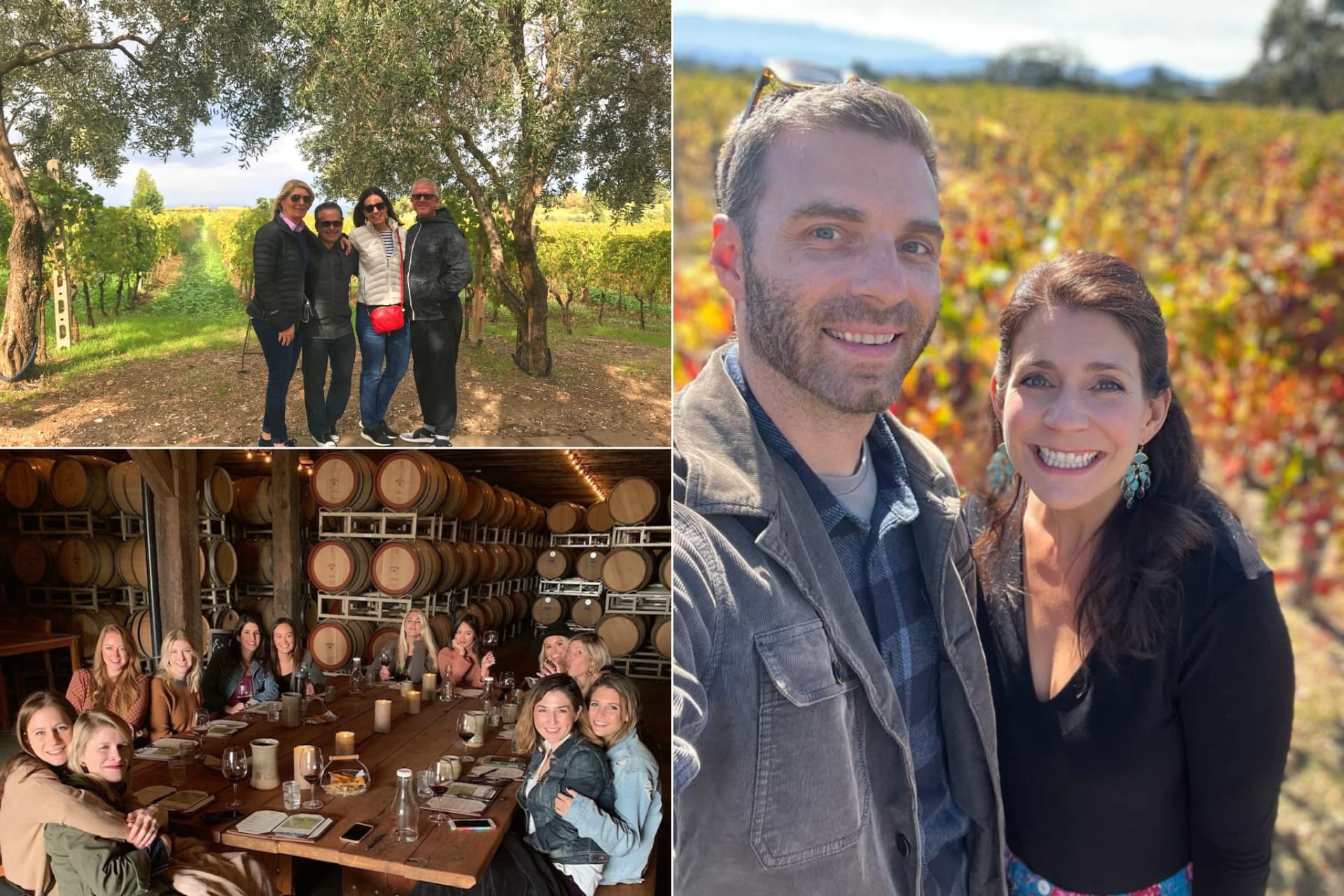 FRIDAY
ARRIVE LATE AFTERNOON
Whether you want to fly out of LAX or Burbank, there are a handful of ways to get to Napa Valley. Here are a few easy options to consider, including SBP's favorite JSX airline — a "hop-on jet service" that takes you from Burbank to Concord in style.

LAX to APC (Napa County) — ~15 minute drive to downtown Napa.
BUR (Burbank) to CCR (Concord/Napa) — ~30 minute drive from CCR to Napa.
LAX to OAK (Oakland) — ~1 hour drive from OAK to Napa.
LAX to SFO (San Francisco) — ~1.5 hour drive from SFO to Napa.

Check out non-stop flight options for any date here.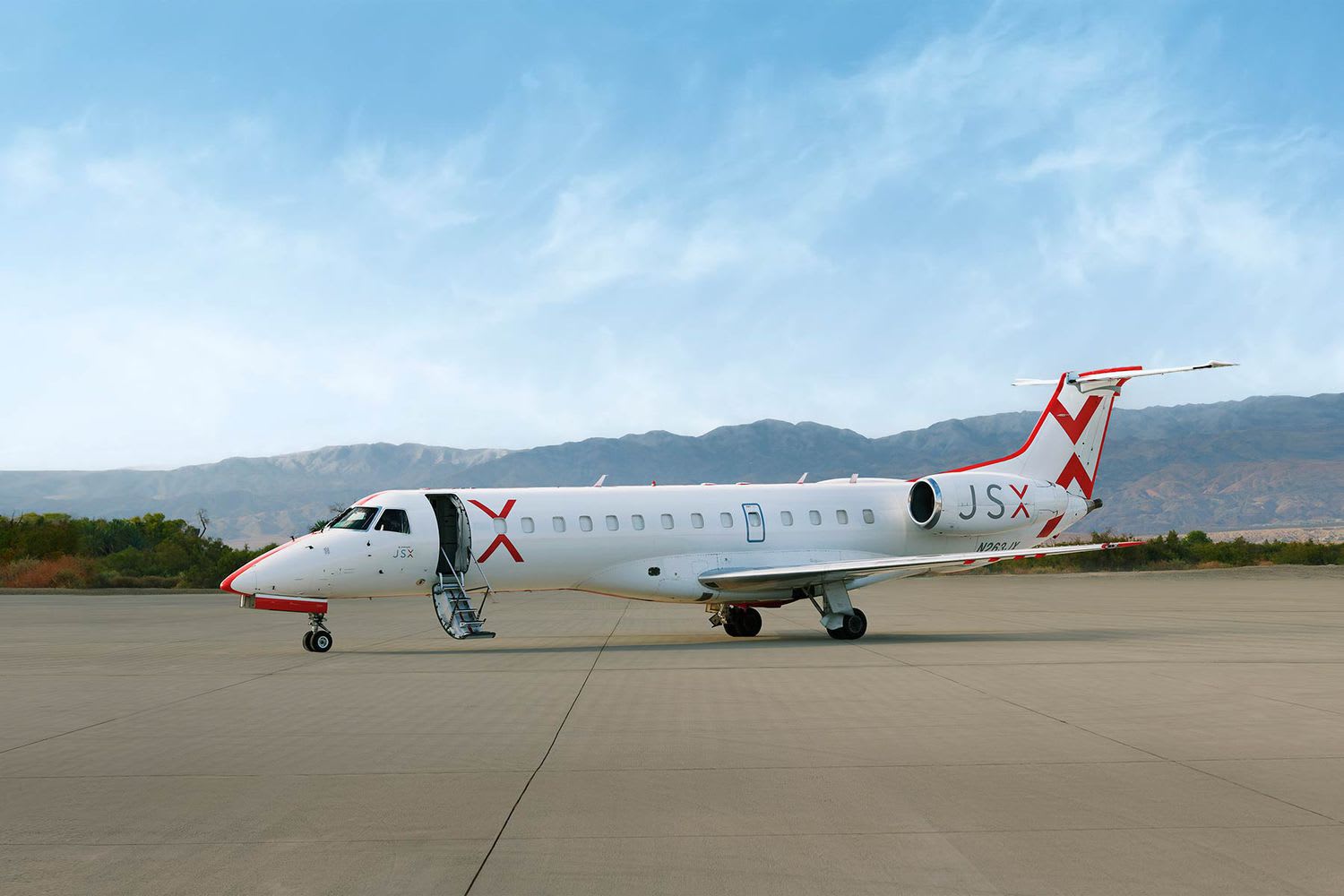 JSX Airline / Photo Courtesy of Travel + Leisure
CHECK INTO YOUR HOTEL
It's nearly impossible to pick favorites, but here we are. Choose from these top three hotels for your next wine country getaway.
Meadowood
Not only is this one of our favorite hotels in Napa, but it's one of our favorite hotels ever. The luxury five-star destination that is Meadowood brings sophisticated, traditional-style accommodations and three-Michelin-star dining to its nature-steeped location.

BOOK NOW
Auberge du Soleil
Another stunning five-star resort to add to the list. Inspired by the South of France, Auberge du Soleil offers celebrity treatment with its beautifully designed rooms and suites, relaxing health and wellness spa, must-experience fine dining and so much more.

BOOK NOW
Poetry Inn
We love a name that suits the place. Nestled among vines above the Napa Valley floor, Poetry Inn is a secluded luxury retreat where world-class hospitality and intimate accommodations shape an unforgettable stay.

BOOK NOW



Photo Courtesy of Meadowood
HEAD OUT TO DINNER
After traveling and checking in, you're going to need something to eat — right? Here's where you'll want to go:
SINGLETHREAD
Helmed by accomplished chef Kyle Connaughton, SingleThread is a 3 Michelin-Star Restaurant offering a farm-to-table tasting menu showcasing vegetables, fruit, herbs, flowers, honey, eggs, and olive oil from SingleThread Farm.

RESERVE
FARMSTEAD
At Long Meadow Ranch, Farmstead offers the perfect casual, open ambiance with a farm-to-table menu that focuses on fresh veggies and produce that the chef was able to find that day.

RESERVE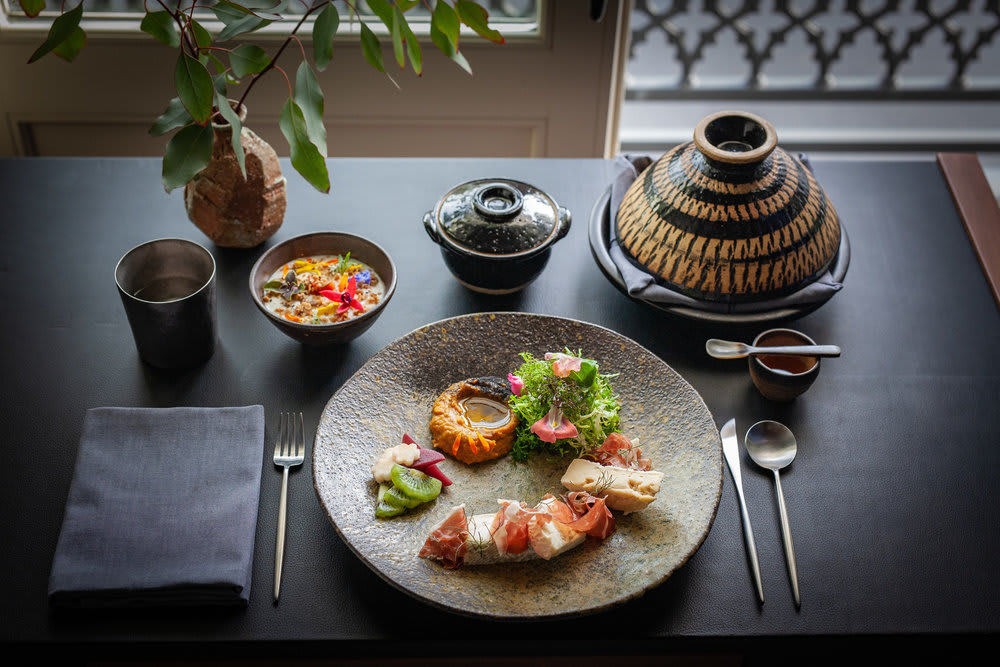 SingleThread Restaurant / Photo Courtesy of SingleThread
Saturday
MORNING BIKE RIDE TO COFFEE
Rise and shine! There's a good chance your resort will offer complimentary bikes, so hop on and head to a nearby coffee shop for your morning brew. Not sure where to go? If you've chosen a hotel from our list, here are the best spots:

Meadowood: ~2-mile ride to Napa Valley Coffee Roasting Company, a quaint coffee shop featuring beans roasted on site, plus nibbles like bagels and biscuits.

Auberge du Soleil: ~6.9-mile ride to Brasswood Bar + Bakery, an artisan bakery and culinary boutique serving hand-made baked goods, coffees and sweets.

Poetry Inn: ~2.9-mile ride to Bouchon Bakery, the world-famous and classic French boulangerie from Thomas Keller.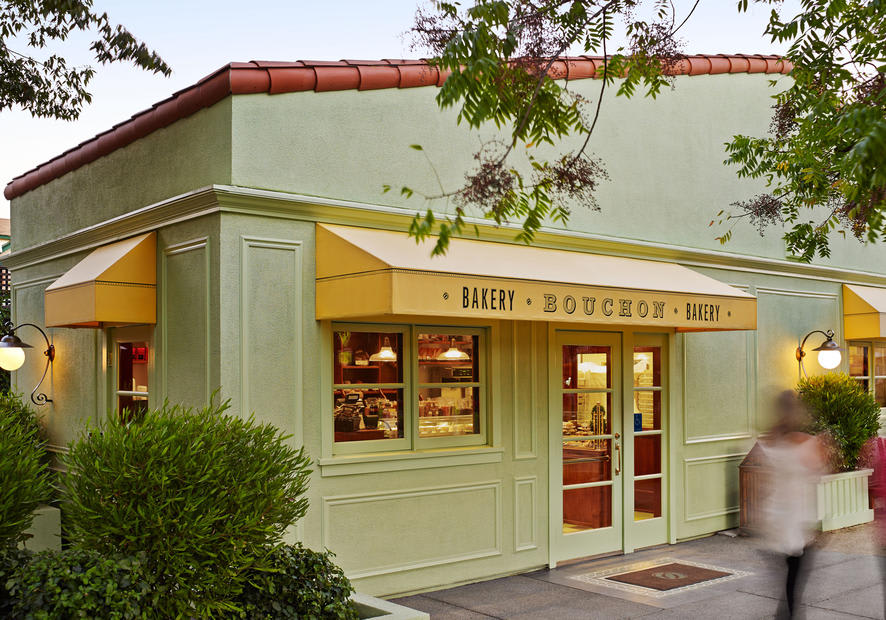 Photo Courtesy of Thomas Keller Group
HIT UP A WINERY
Now let's get into the reason why you're really in Napa: THE WINE. There are seemingly endless vineyards to check out, so we've done all the dirty work for you. For your pre-lunch tasting, look no further than these three impeccable destinations — all within a 10-minute drive from one another.
B Cellars
An F. Ron Smith favorite, B Cellars offers a unique, fresh approach to wine tasting in Napa with a beautiful outdoor art exhibit and a full-time chef who pairs each award-winning vino with delicious bites.

EXPLORE

"Beautiful grounds. Great art work. Epic, full bodied Cabernets and creative food pairings. This vintner is one you need to know. #BCellars4Life" — F. Ron Smith
Nickel & Nickel
Resting on 42 acres of an original 1880s farmstead, Nickel and Nickel is known for their eco-conscious approach and modern production methods. Embark on a tour or private tasting and try their butter-like Cab, Merlot, Chard and Syrah.

EXPLORE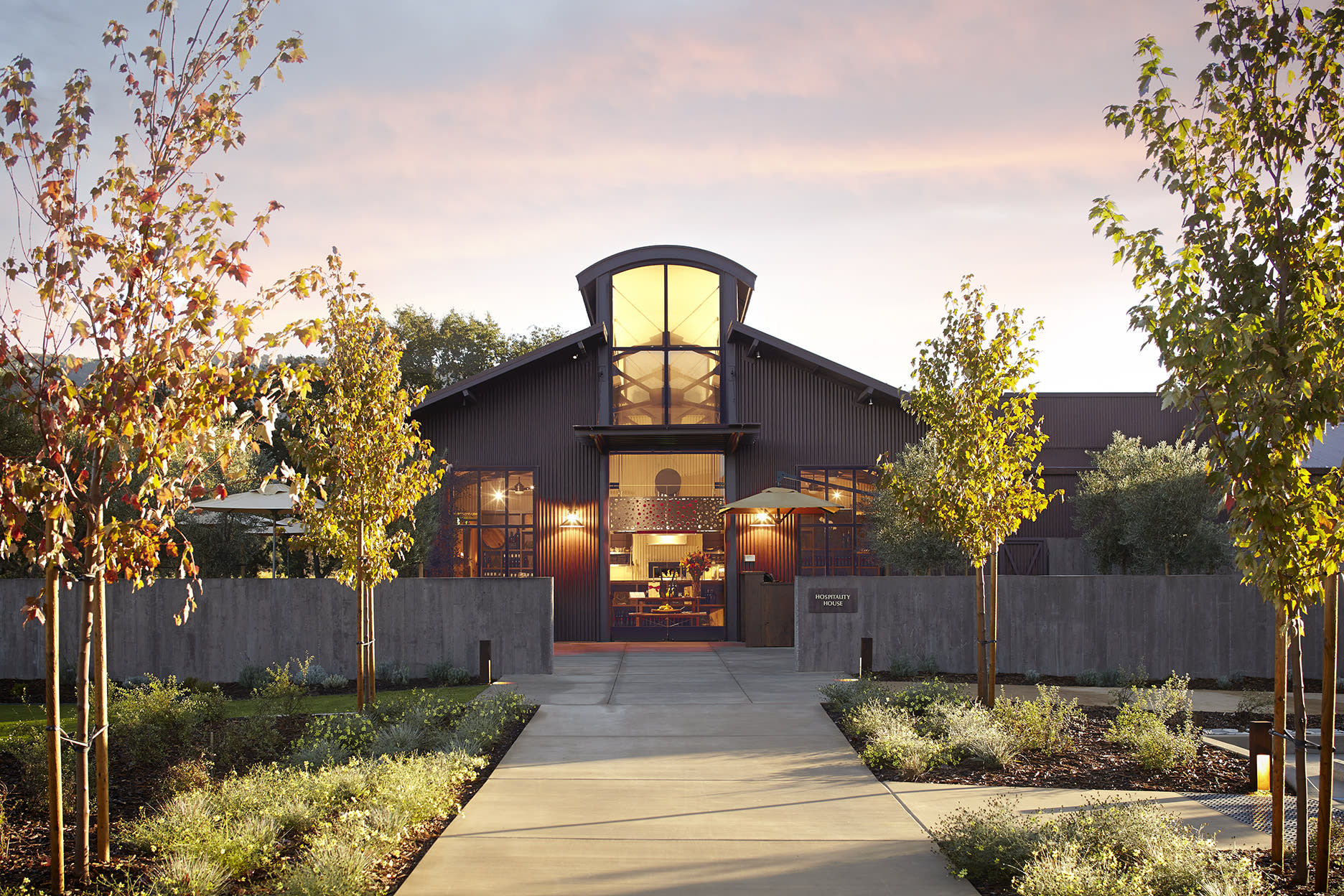 Photo Courtesy of B Cellars
FUEL UP WITH LUNCH
Whether you want something quick and casual or fancy and drawn-out, these are the best lunch spots in St. Helena. Consider them a pit-stop on your way to the next vineyards.

Gott's Roadside: Napa's iconic roadside eatery serving gourmet burgers and tacos.

Charter Oak: Seasonal, family-style Californian fare served in a luxe, brick-walled space with an outdoor patio.

Acacia House: Elegant Californian bistro featuring a seasonal menu, a vast wine list and craft cocktails.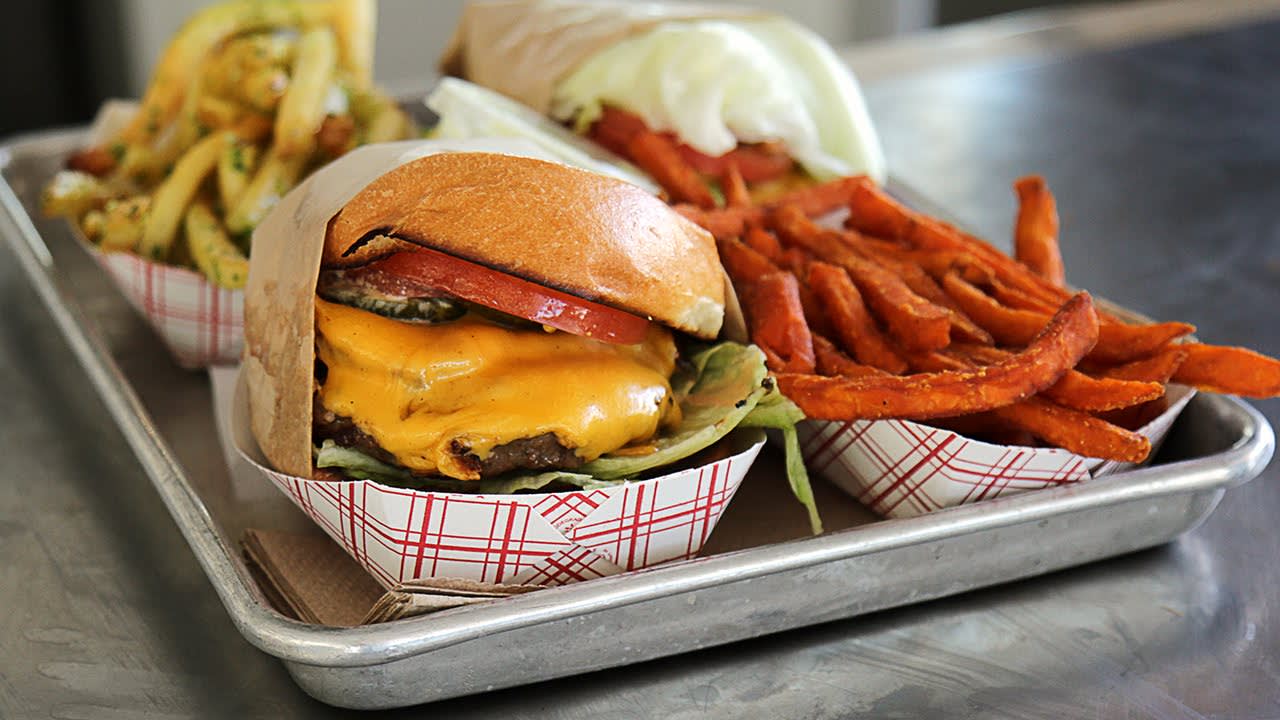 Gott's Roadside / Photo Courtesy of Visit California
CHECK OUT ANOTHER WINERY
Onto the next winery. Make your way up north toward Calistoga to sip on award-winning vinos from these two spectacular vineyards — all within a 15-minute drive of one another.
AUBERT
A David Berg favorite, Aubert is guided by the vision of "elegant farming," allowing them to create luxurious French oak-aged Chardonnays and Pinot Noirs. Their Calistoga tasting room is traditional yet elevated in character, lending itself to a truly classic tasting in Napa.

EXPLORE

"Aubert has phenomenal wines, the people are nice and the setting is beautiful. It's not heavily traveled and hard to get into, but if you get a tasting and tour of the grounds it will be an unforgettable experience." — David Berg
SILVER OAK
A staple in Napa, Silver Oak is one of Oakville's most stunning wineries that pours up one of the best Cabs in the region — so much so that they usually run out of their releases for years. If you're a Napa first-timer, Silver Oak is a must.

EXPLORE
DUCKHORN
When it comes to Merlot, no one does it better than Duckhorn. The traditionally designed Estate House and Tasting Room are woven with gardens and feature an iconic wrap-around veranda, offering an idyllic locale for a tasting.

EXPLORE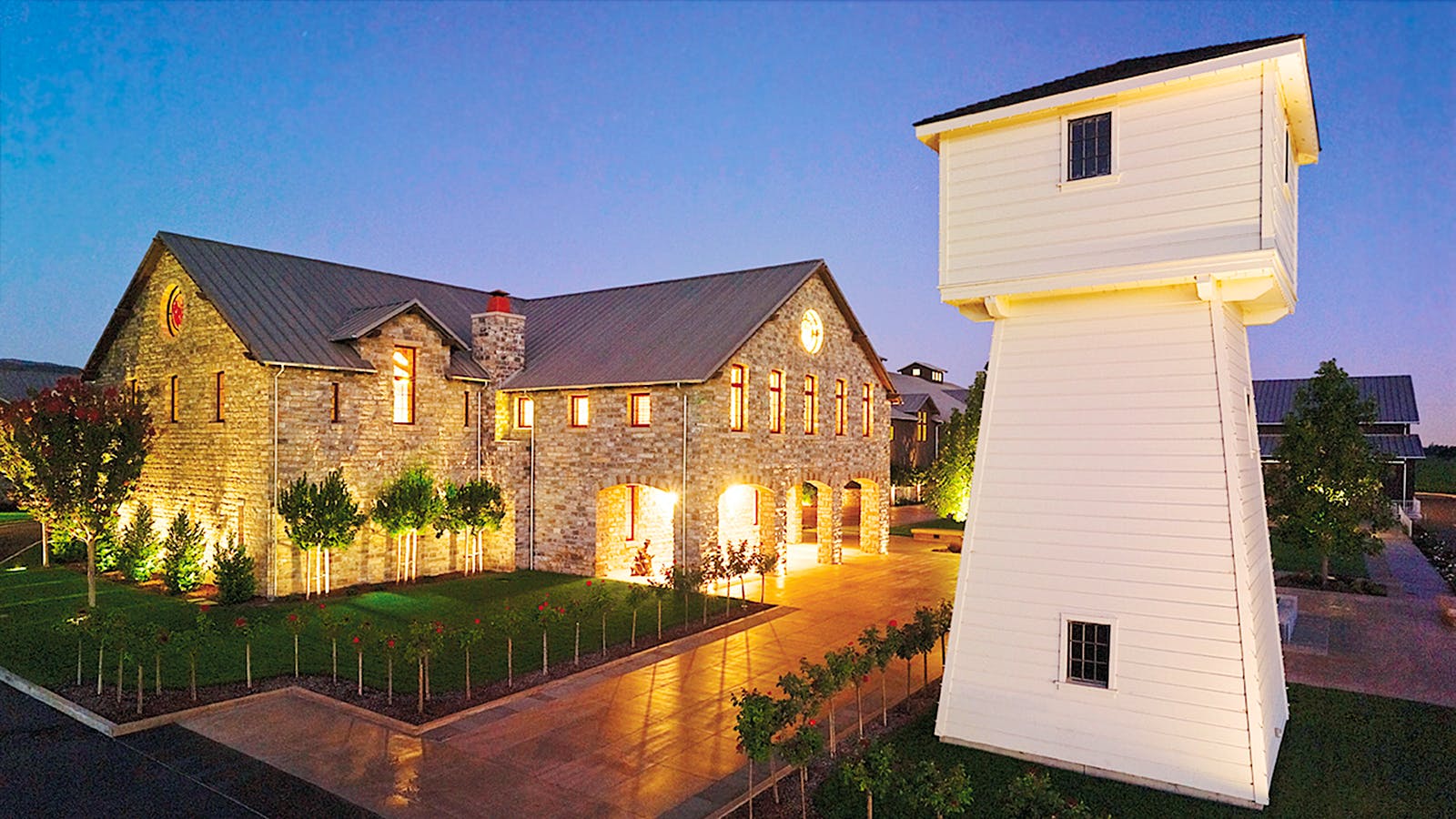 Silver Oak / Photo Courtesy of Wine Spectator
RELAX WITH A SPA TREATMENT
You know what Meadowood, Auberge du Soleil and Poetry Inn have in common, besides the obvious? World-class spas. After a day of sipping on wine, indulge in a relaxing treatment — whether that be a hydrating facial (that wine will dry you out!) or a deep-tissue massage (because wine tasting is stressful, huh?). Now you're primed and ready for an unforgettable dinner.

Meadowood Spa: A Restoration Hardware-like spa offering bespoke treatments.

Auberge du Soleil: A zen, French-inspired setting for luxury treatments.

Poetry Inn: A tranquil retreat with treatments offered exclusively to hotel guests.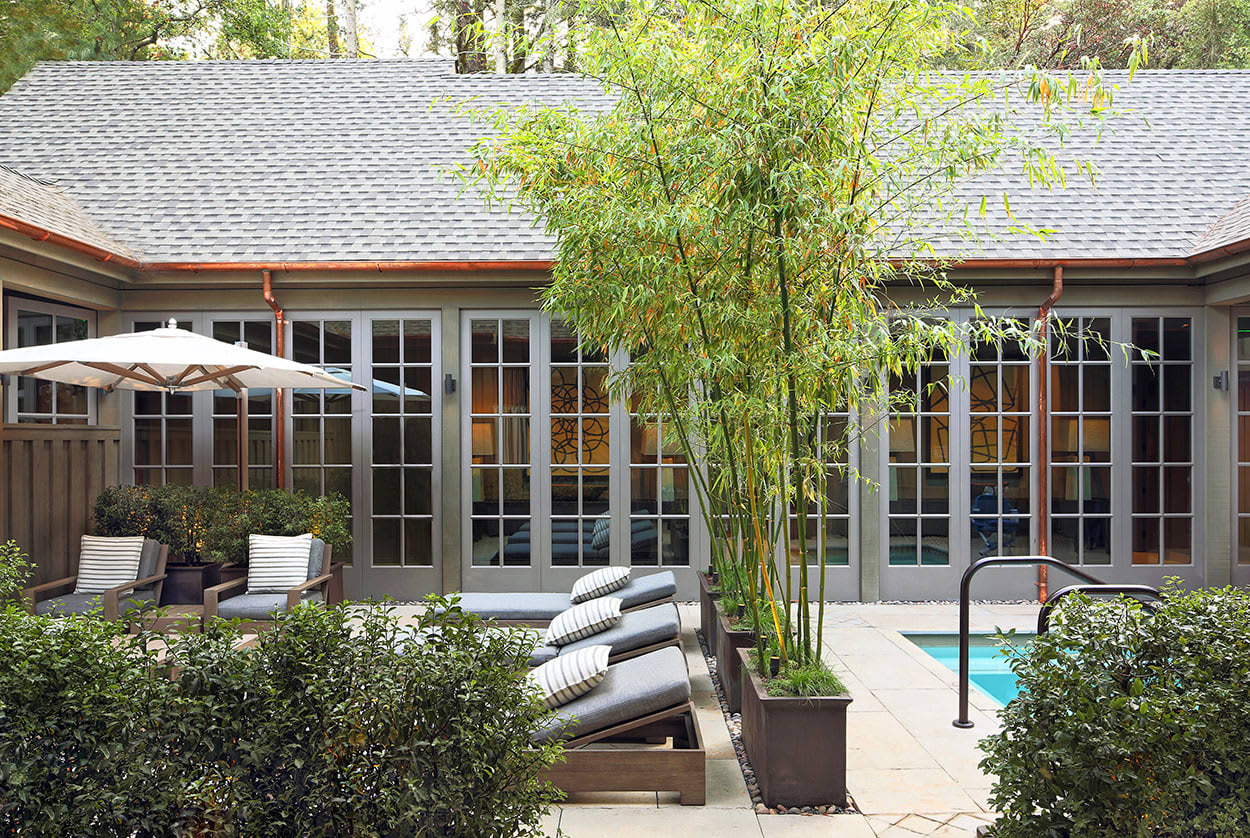 Photo Courtesy of Meadowood
GEAR UP FOR DINNER
You know what pairs perfectly with award-winning wine? Award-winning food. Here are two hotspots you'll want to snag a table at:
THE FRENCH LAUNDRY
Renowned chef Thomas Keller continues to draw food lovers from around the world to the iconic French Laundry where he serves up French- and New American-inspired cuisine that rounds out a truly once-in-a-lifetime experience.

RESERVE
PRESS
You'd never guess this chic, contemporary steakhouse is situated right off the St. Helena Highway. With a sleek interior akin to that of your favorite New York joint, Press offers incredibly high-quality meat that pairs perfectly with their extensive wine list.

RESERVE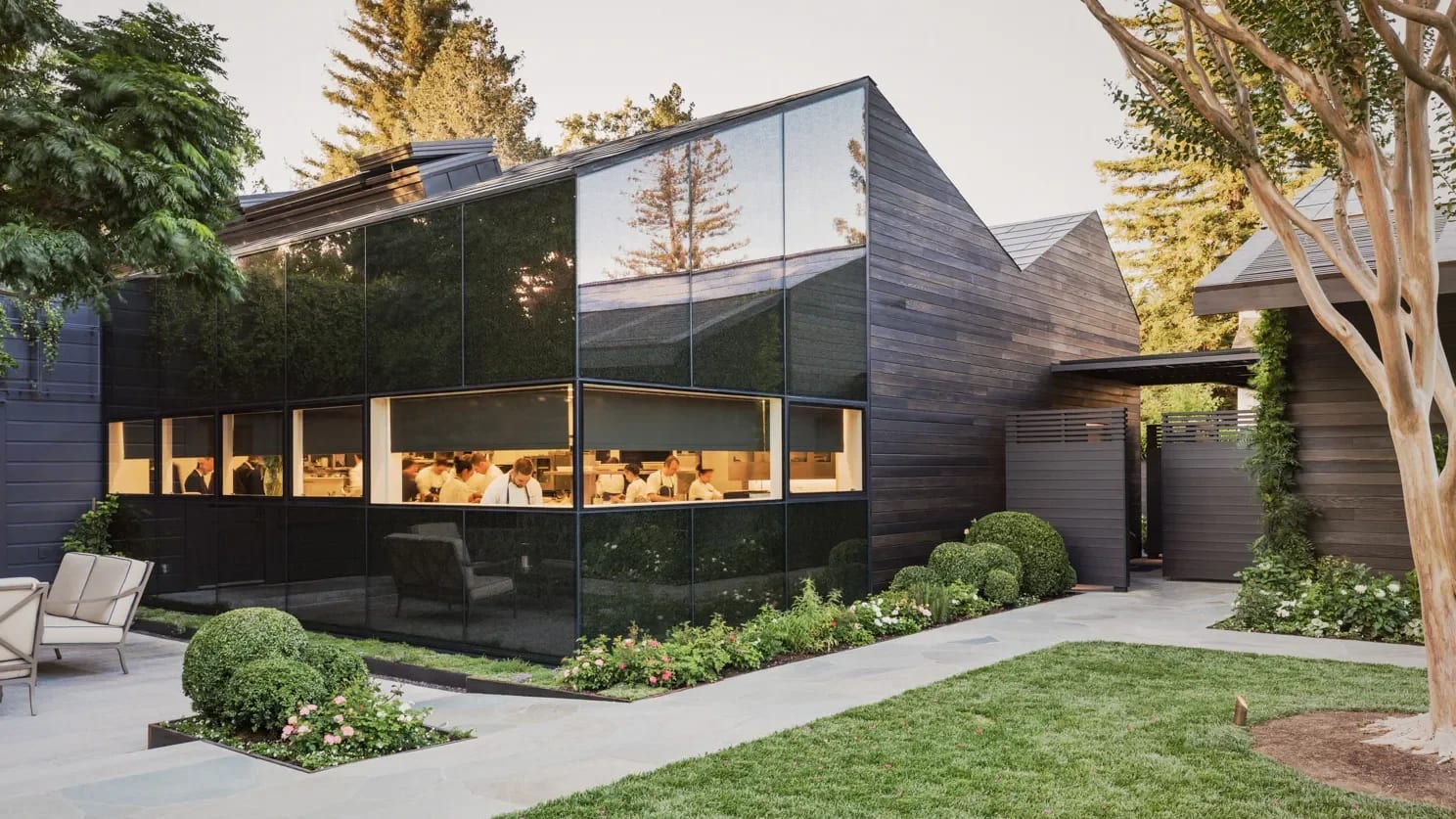 French Laundry / Photo Courtesy of Architectural Digest
Sunday
HEAD HOME
One day of wine tasting is the perfect amount, wouldn't you say? Come Sunday morning, grab a coffee and head to the airport — whether that's in Napa, Oakland or San Francisco. As you gaze out the window of your plane, relish in the fact that you just had an epic weekend planned by your friends on the SBP Team, all packed into just 36 hours.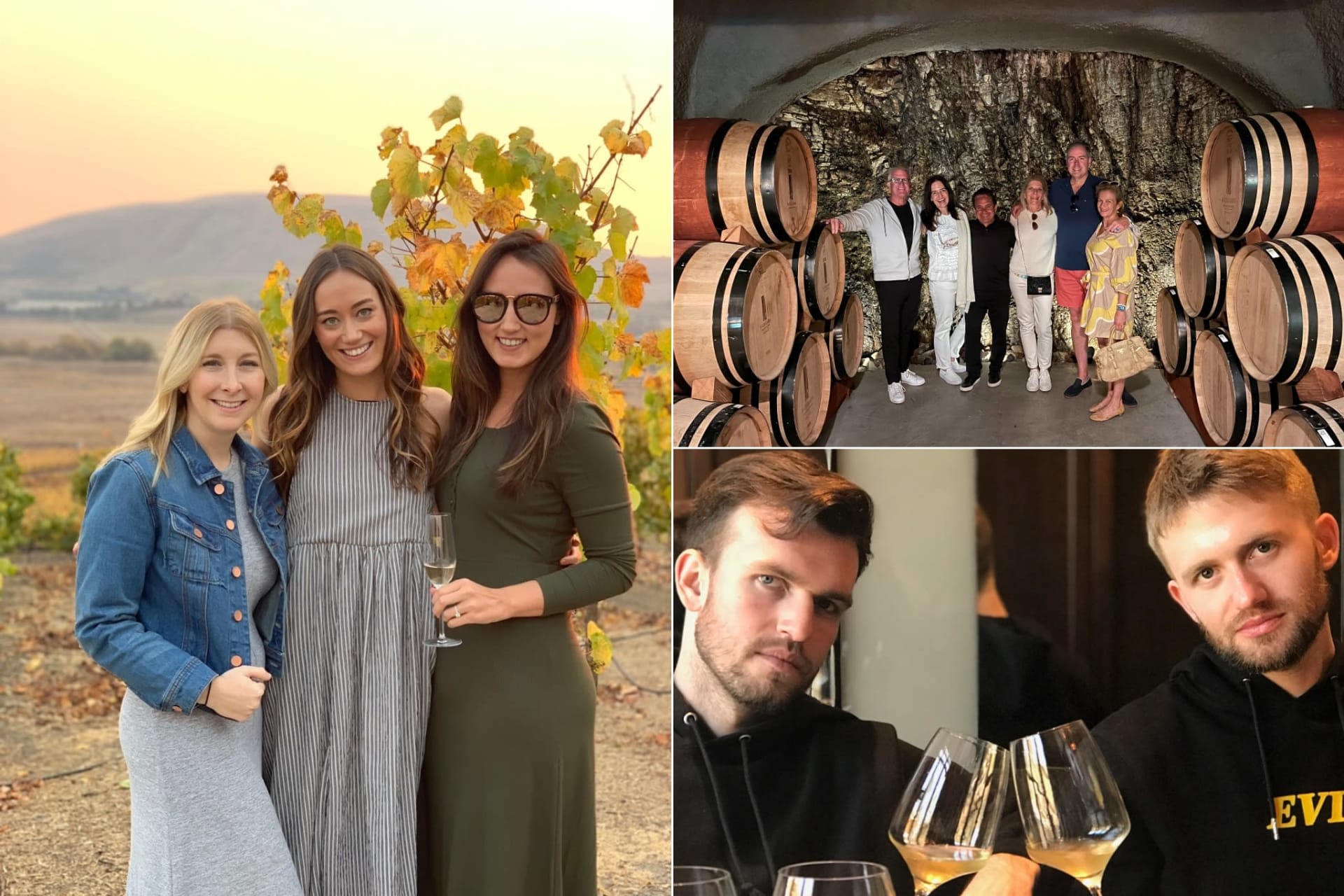 Jetting up to Napa? Be sure to tag us in your travels @smithandberg so we can feature your wine-fueled escapades.