An Ultra Violet 18–3838 purple haze
Originality, ingenuity, visionary thinking. Would you have ever thought that the color purple could embody such inspiring terminology? That's where Pantone Ultra Violet 18–3838 comes in—the much-anticipated Color of the Year. A symbolic hue of counterculture and artistic brilliance, purple has maintained a solid presence throughout the years. Think Jimi Hendrix, Prince and David Bowie, all of whom used purple as a means of non-conformist expression and creativity.
You're probably wondering why we're so hung up on this Pantone. But it's simply, really. Now, more than ever, designers are striving to thoughtfully integrate ultra violet into home decor—and we've been quick to join the movement. As such, we compiled a list of tactics to enrich your home with the deep complexities of violet. Make a mark, push boundaries and find yourself in a rich purple haze.
Paint it Purple
It's possible to completely dictate the mood of a room—and we don't mean with your attitude. If you're looking to create a cozy, snug ambiance in your living room or den, consider painting your walls a deep matte purple. Not only does a warm violet hue provoke a sense of comfort, but it likewise creates a vibe that's both contemplative and inspiring.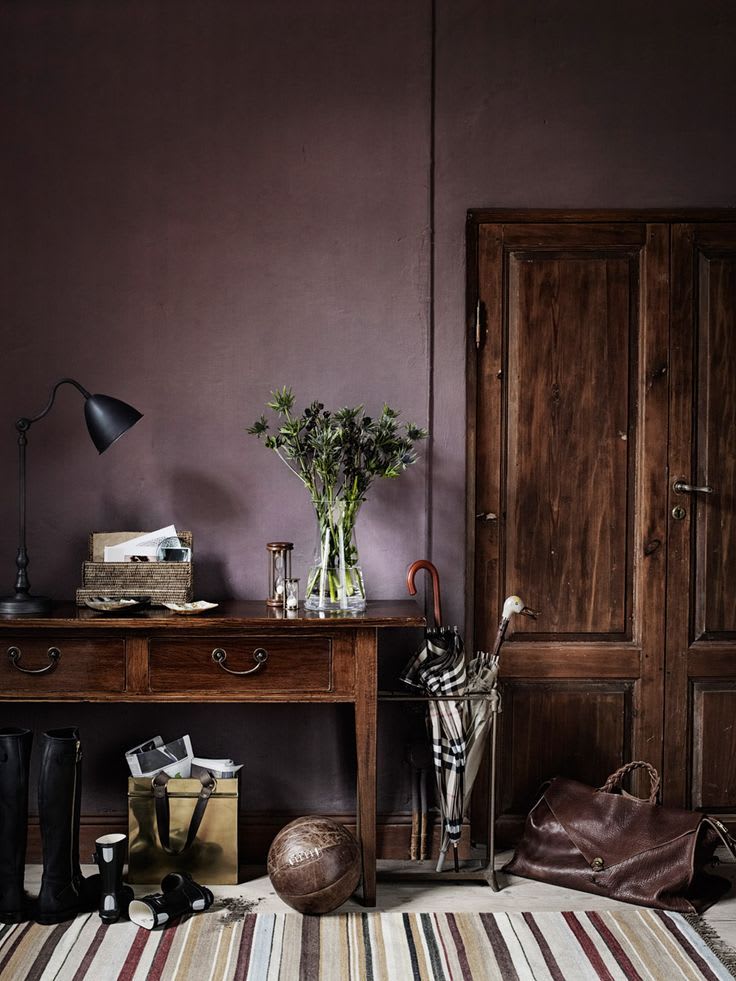 For 2018, Leatrice Eiseman (executive director of the Pantone Color Institute)
explains
, "We wanted to pick something that brings hope and an uplifting message." As such, painting your walls introduces the notion of color psychology, as hues act as a determinant of human behavior. Thus, when you bring the inspiriting quality of purple into a space, people will act accordingly. Time to break out those brushes and paint some good vibes.
Add Aubergine Accents
If you're a bit timid when it comes to fully integrating bold purple hues into your home, start with baby steps. Whether that means donning the coffee table with a vase of lilacs or throwing some shabby chic pillows on the sofa, we promise you can't go wrong with a pinch of purple.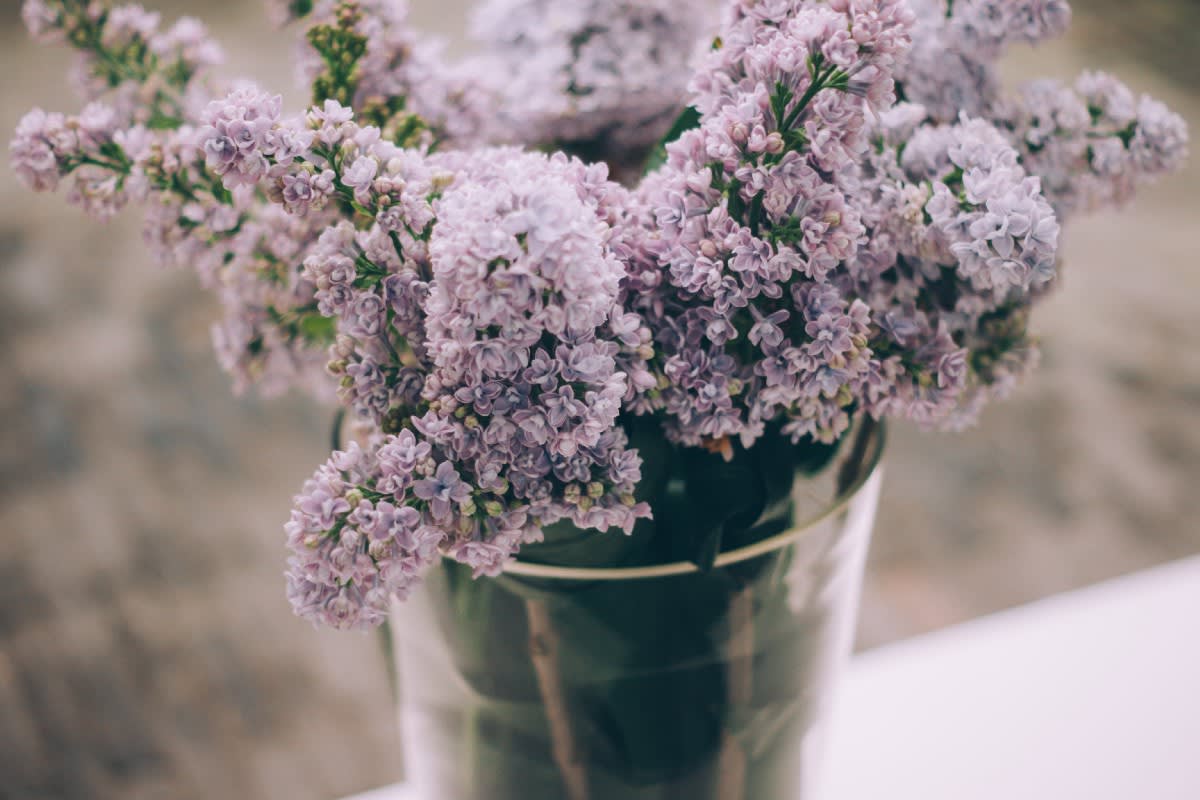 Or, think about jazzing up your kitchen with a unique purple backsplash. And, if you want a counterpart for those bohemian pillows you brought in, enliven the space some amethyst crystals—natural stress relievers that encourage inner strength and peace. Seriously, who doesn't want that kind of energy in their abode?
Furnish With Violet
If you're willing to go full throttle with your decorative ambition, you're in for a purple treat. It's time to spruce up whichever living space needs a little funk with some violet furniture. The idea seems crazy, right? Think again. When you nail down the precise purple, you'll never go back. Consider bringing in a trendy velvet sofa for an elegant, bohemian vibe. Find a vintage, Turkish rug that's threaded with bold mauve hues and voilá. You've created a purple sanctuary that's both incredibly stylish and welcoming.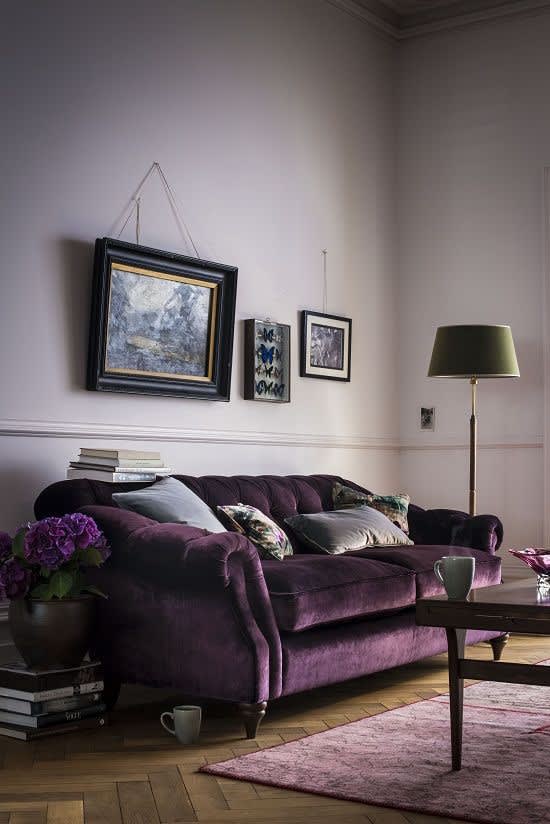 "We are living in a time that requires inventiveness and imagination…From exploring new technologies and the greater galaxy, to artistic expression and spiritual reflection, intuitive Ultra Violet lights the way to what is yet to come." Leatrice Eiseman