If there's one food group that gets us going like tacos…it's barbecue (Founding Partner F. Ron Smith is from Texas after all, y'all). And guess what? Los Angeles' Westside is sizzling with some serious competition. From finger-licking classics to global twists, these BBQ joints are firing up some of the very best. So roll up your sleeves, grab a napkin and discover some smoky slabs right outside your front door.
Prepare your taste buds for a flavor-packed journey at Bludso's BBQ. Their new location in Santa Monica is a bona fide mecca for BBQ enthusiasts and, of course, fans of Kevin Bludso — the chef and judge of BBQ Showdown on Netflix. Here, the star of the show is Bludso's mouth-watering brisket, aka tender, juicy slices of beef that practically melt in your mouth.

And don't sleep on their sides: "To go along with the entrees, you have to get the cornbread with honey butter, collard greens, mac n cheese and potato salad," Listings & Operations Manager Katy Yambao says. "You can taste the love and authenticity in every bite. If you're craving Texas BBQ in LA, Bludso's is it."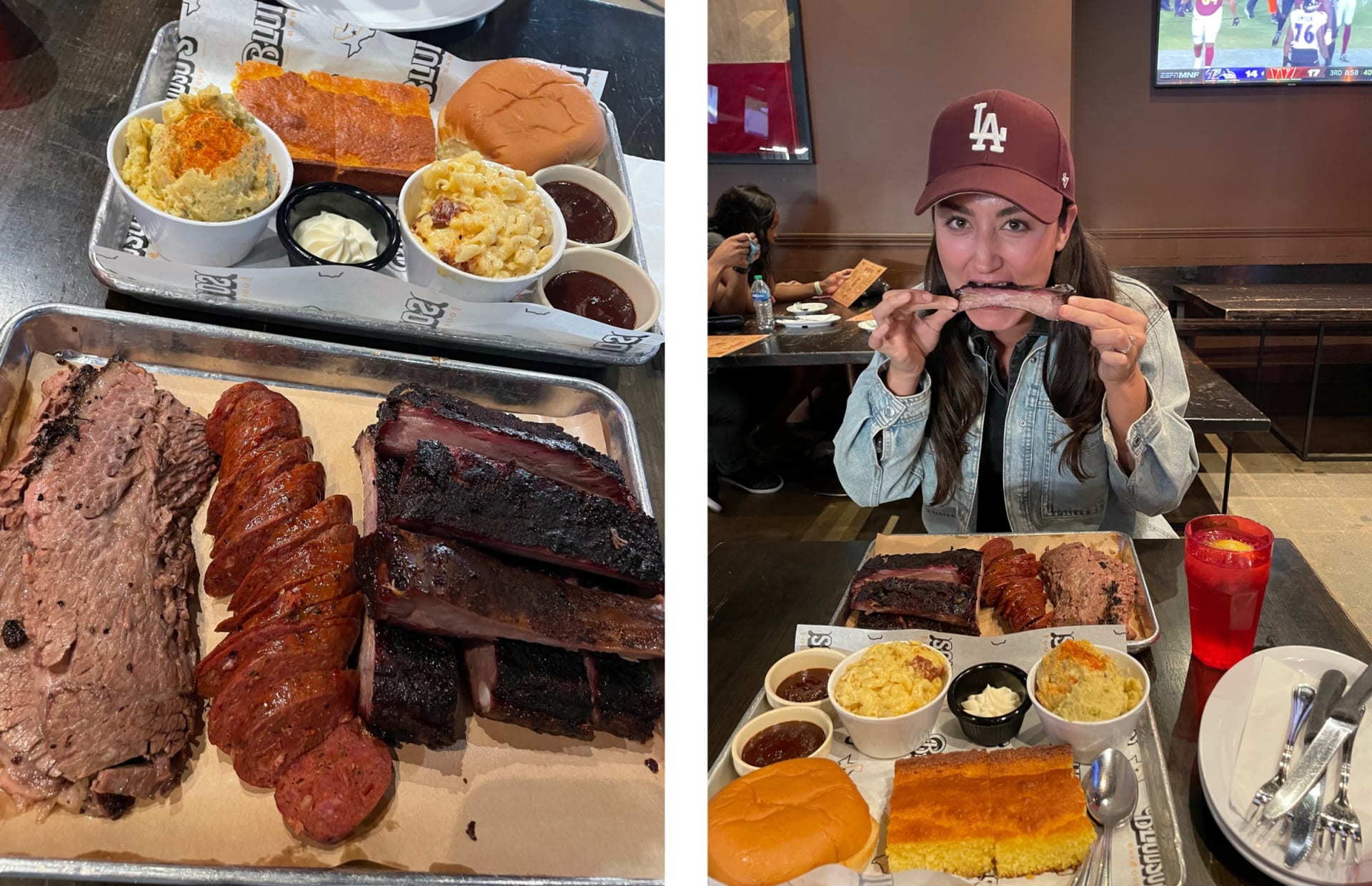 For a carnivore's paradise, head over to the Brazilian BBQ joint in West LA. The concept is simple but oh-so-satisfying: waiters parade around with skewers of various meats, each seasoned to perfection. Picanha, the Brazilian cut of top sirloin, is a must-try. It's tender, juicy and bursting with rich flavor. And don't sleep on the linguica sausages — they bring a kick of spice that's impossible to resist.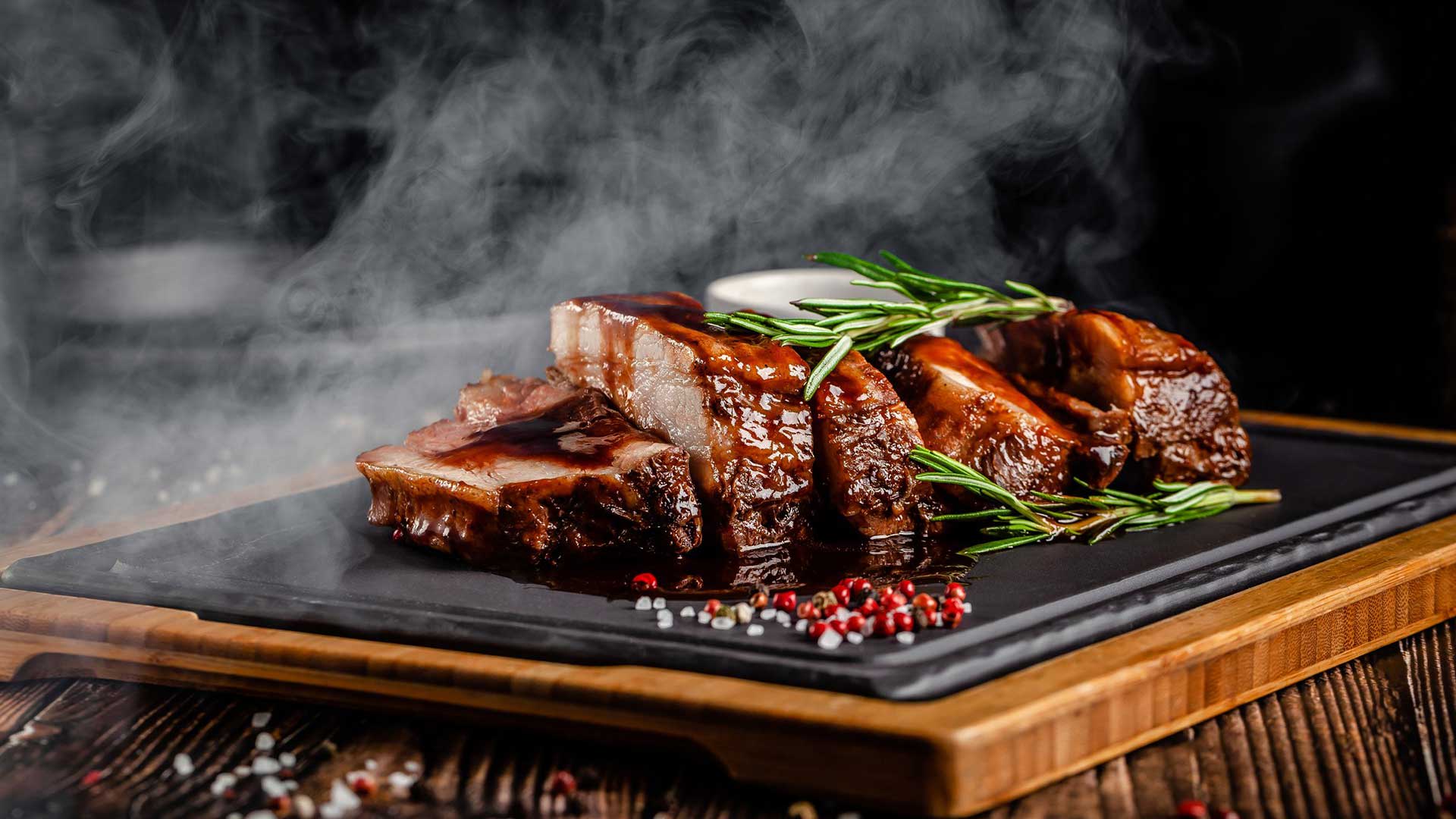 Photo Courtesy of Brazilian BBQ
Holy Cow in Santa Monica is all about giving you that comforting BBQ experience to take home for a cozy night of binge-watching your latest episodic obsession. Their brisket, slow-cooked to perfection and loaded with smoky goodness, is a favorite of F. Ron's — as is their tri-tip and the oh-so-secret BBQ beef ribs that are often by request only (when they're gone for the day, you're out of luck). F. Ron notes, "don't skip the baked white sweet potato, a sweet and savory balance that complements the meat brilliantly."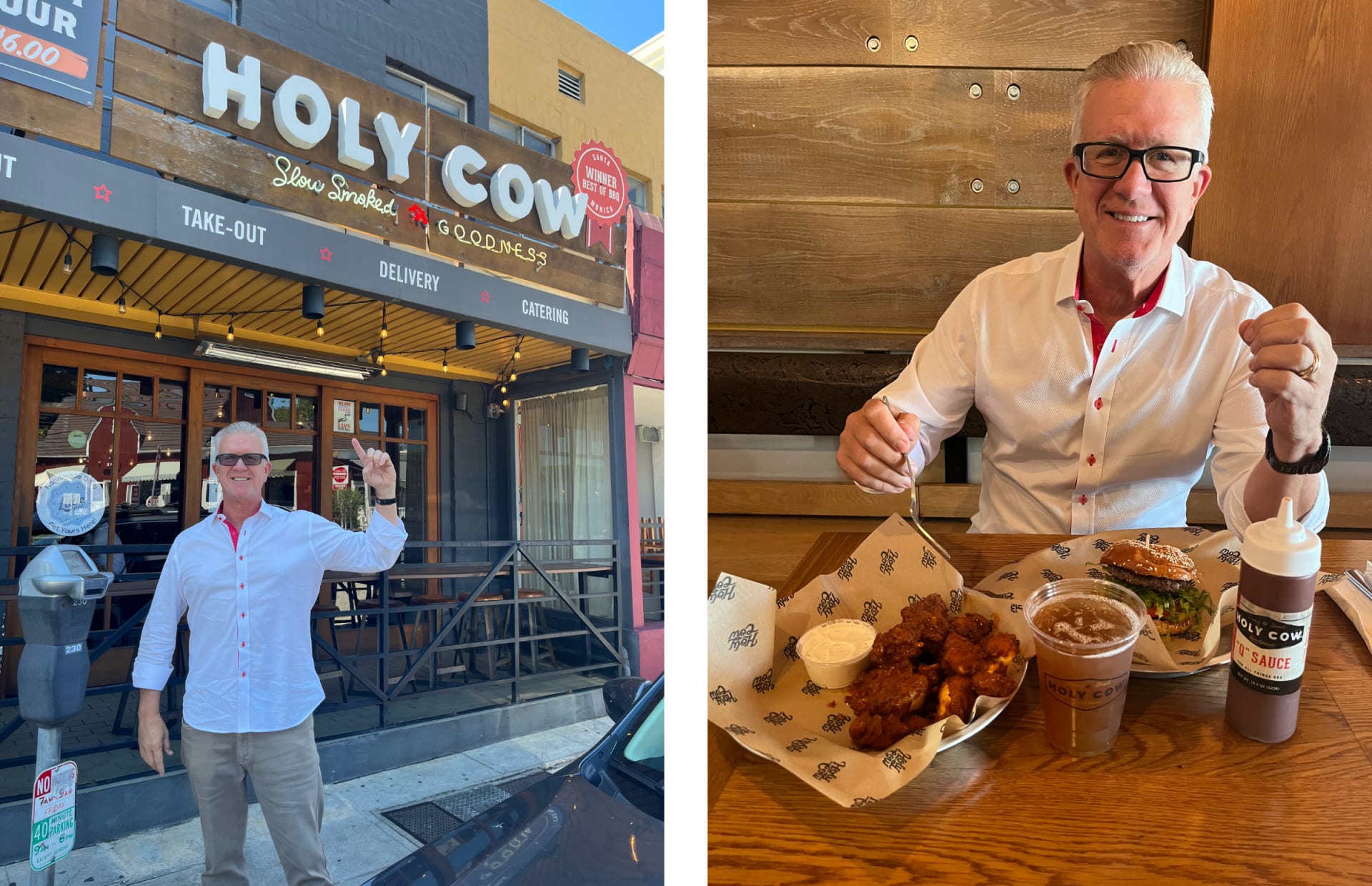 Experience a different kind of BBQ thrill at Manpuku in West LA. Here, you become the grill master as you cook your own meat right at the table. The Kalbi (marinated beef short ribs) are an obvious choice, offering a sweet yet smoky that's simply addictive. It's an interactive dining experience that lets you take the reins on your meaty masterpiece — need we say more?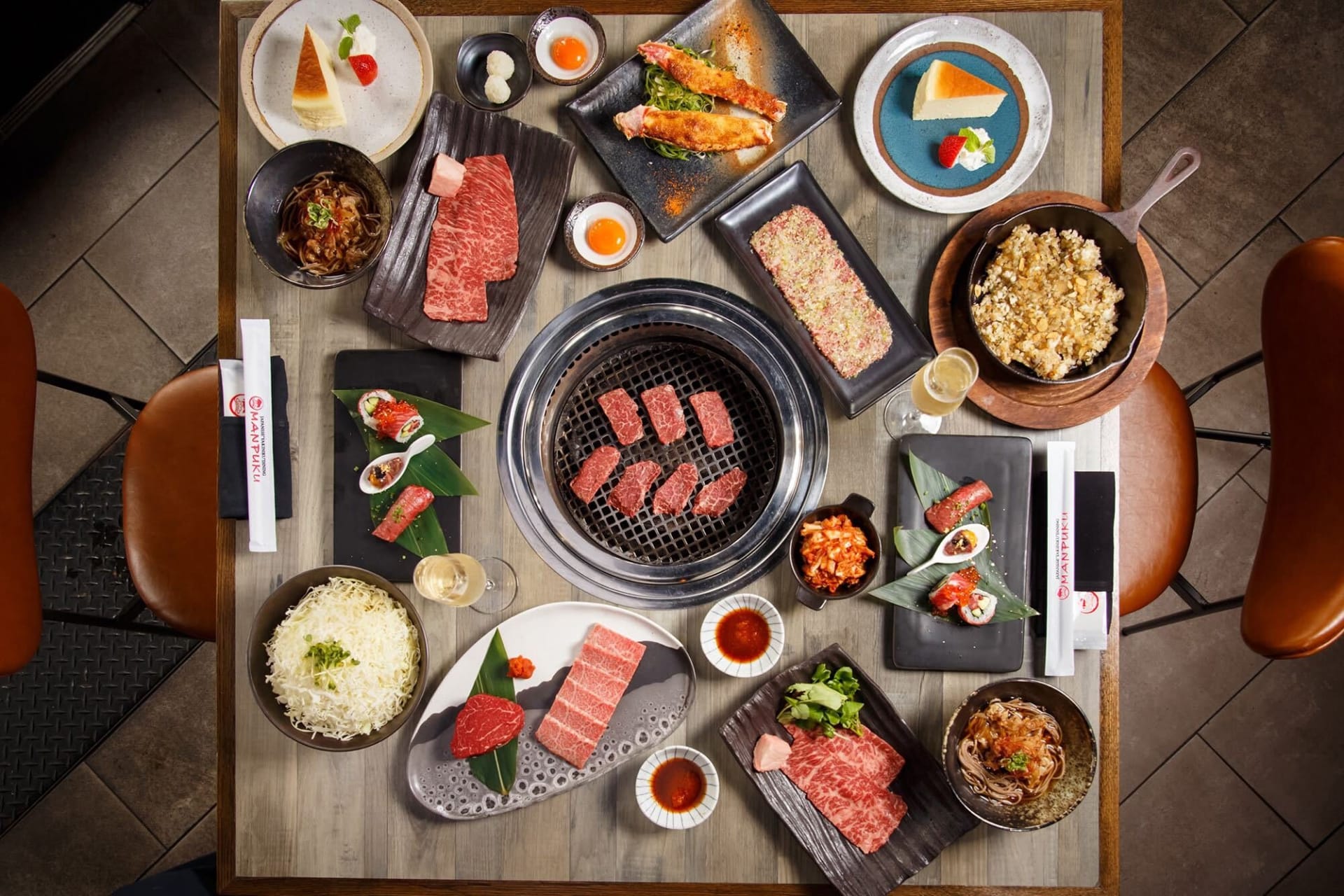 Photo Courtesy of Manpuku
Culver City's Maple Block Meat Co. is a temple of BBQ craftsmanship. Their Texas-style brisket is a symphony of smokiness and tenderness that'll have you coming back for more. And if you're in the mood for something unique, give their Smoked Turkey a shot — a juicy bird infused with smoky flavor that stands out in the BBQ scene.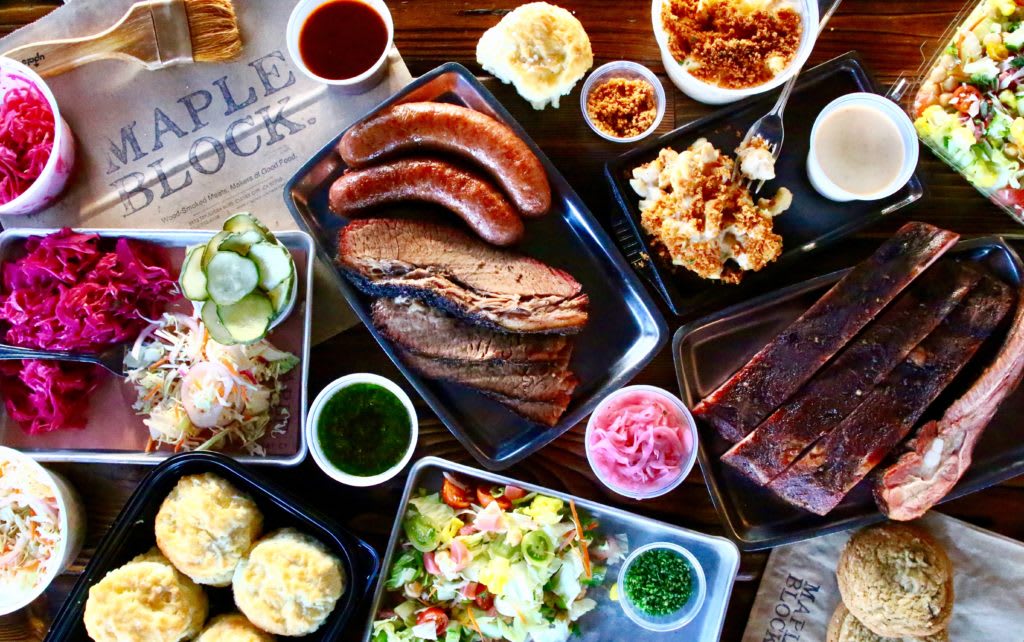 Photo Courtesy of Maple Block Meat
At Sonoritas Prime Tacos in West LA, BBQ and tacos collide in the most surprising yet heavenly way. Their BBQ Short Rib tacos are a revelation, marinated to perfection with a sweet and spicy BBQ sauce, offering an explosion of flavor in each bite. The smokiness of the meat is unrivaled, taking these tacos to a whole new level of deliciousness. "I love Sonoritas for a good, weekday lunch," Associate Partner Nathan Stadler shades. "The service is friendly and efficient, and the tacos make for a clean meal with high-quality ingredients. It always hits the spot."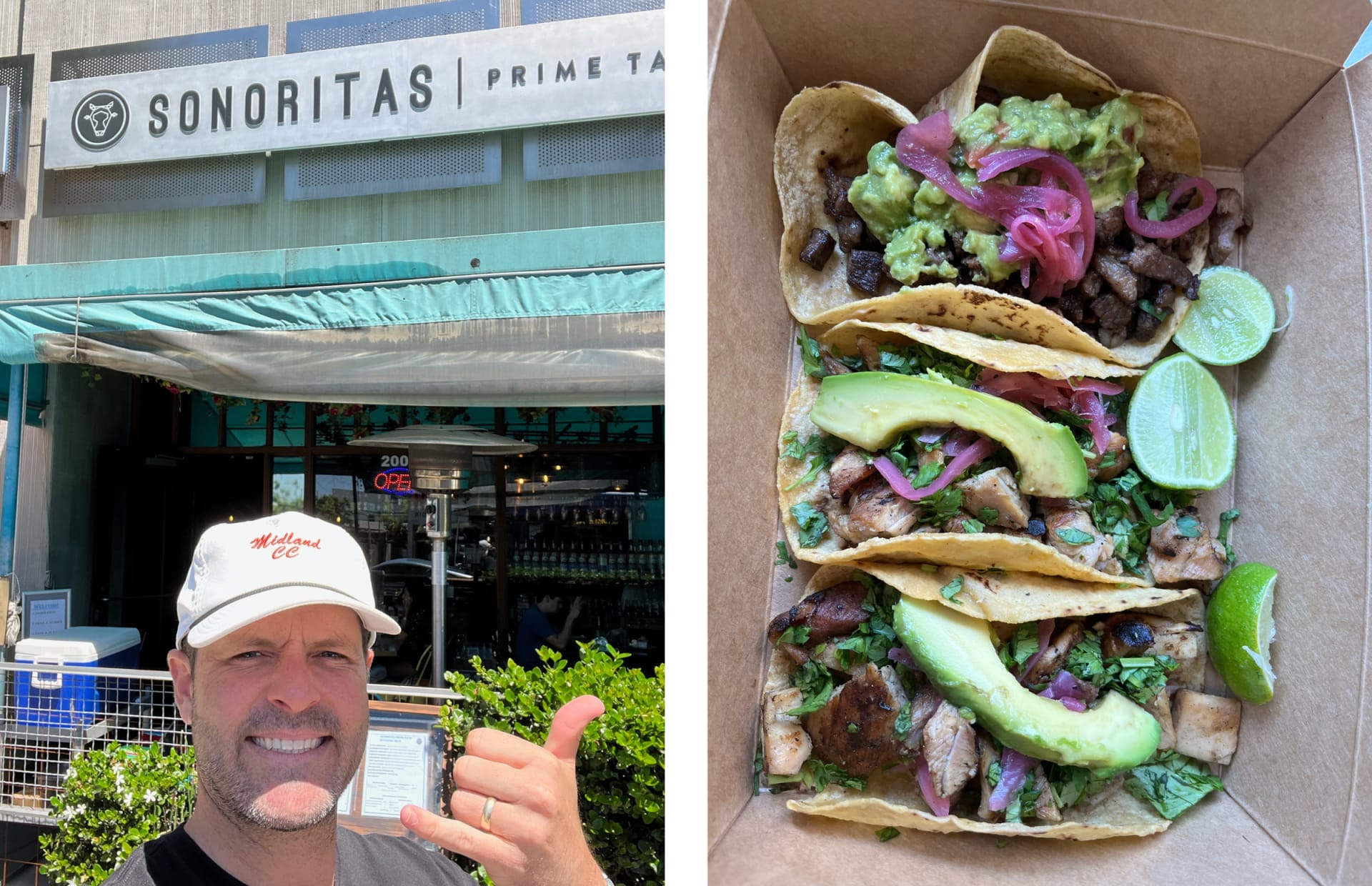 Last but not least, Wharo Korean BBQ in Marina Del Rey delivers a fusion of tradition and modernity. Their Galbi (marinated short ribs) are a standout, offering that classic Korean BBQ experience. And don't miss the chance to try their Bulgogi — thinly sliced marinated beef that's incredibly flavorful and pairs wonderfully with the grill's smoky touch.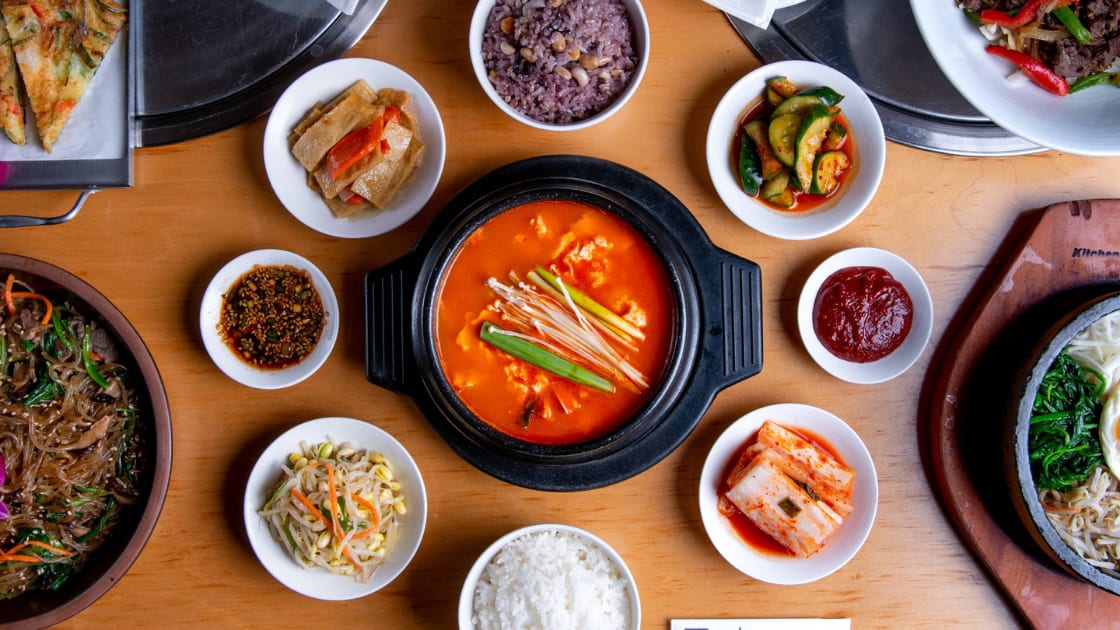 Photo Courtesy of Rodeo Realty
Our BBQ escapade wouldn't be complete without a mention of Baby Blues in Venice, though temporarily closed. This spot has made its mark on the Westside BBQ landscape and is sure to make a triumphant return. Stay tuned!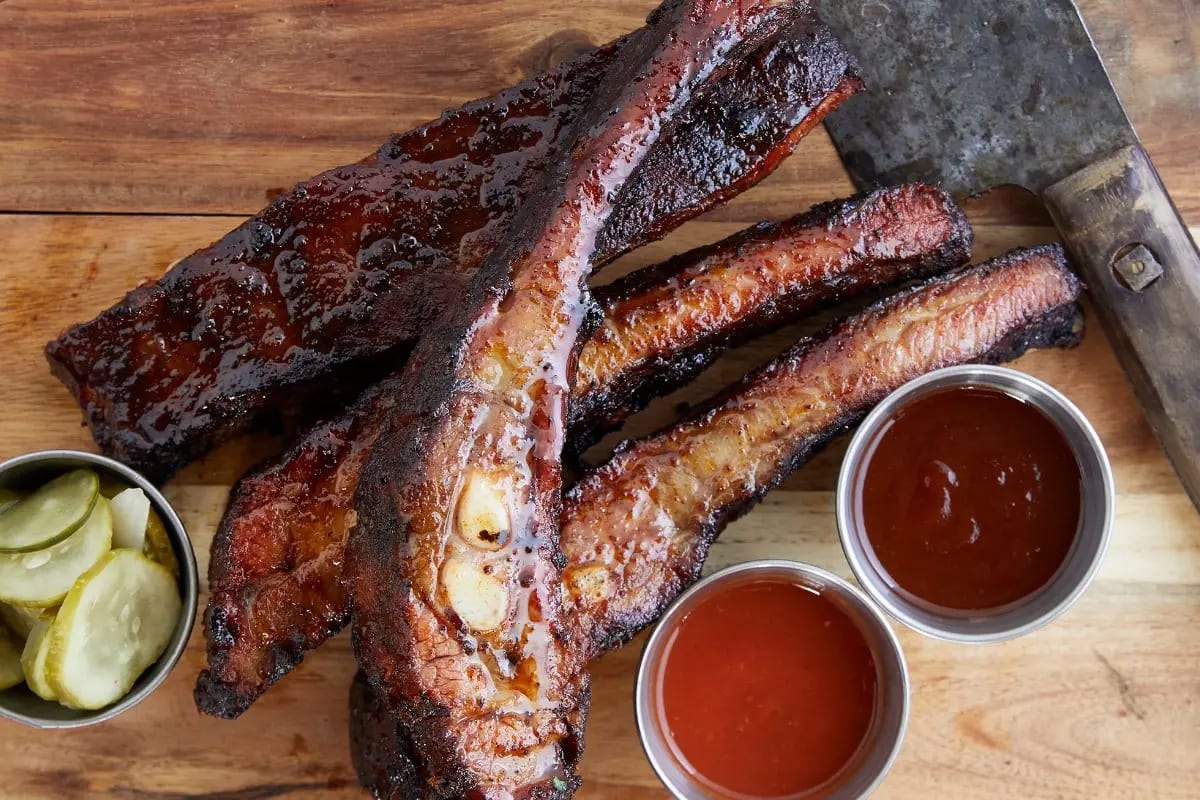 Photo Courtesy of What Now LA

There you have it, folks — SBP's guide to the best BBQ on the Westside. Whether you're a die-hard BBQ fan or curious food explorer, these spots are dishing out flavors that'll leave you craving more. Planning to check any of them out? Be sure to tag us in your food pics @smithandberg (we'll just pretend our invite got lost in the mail).