See ya, 2022 — the SBP team is already well on their way to crushing 2023. But before we dive into Q1, let's take a little walk down memory lane, shall we? Our latest Market Report offers an inside look at what went down in Q4, plus the year as a whole. Because who doesn't love a good year-in-review moment?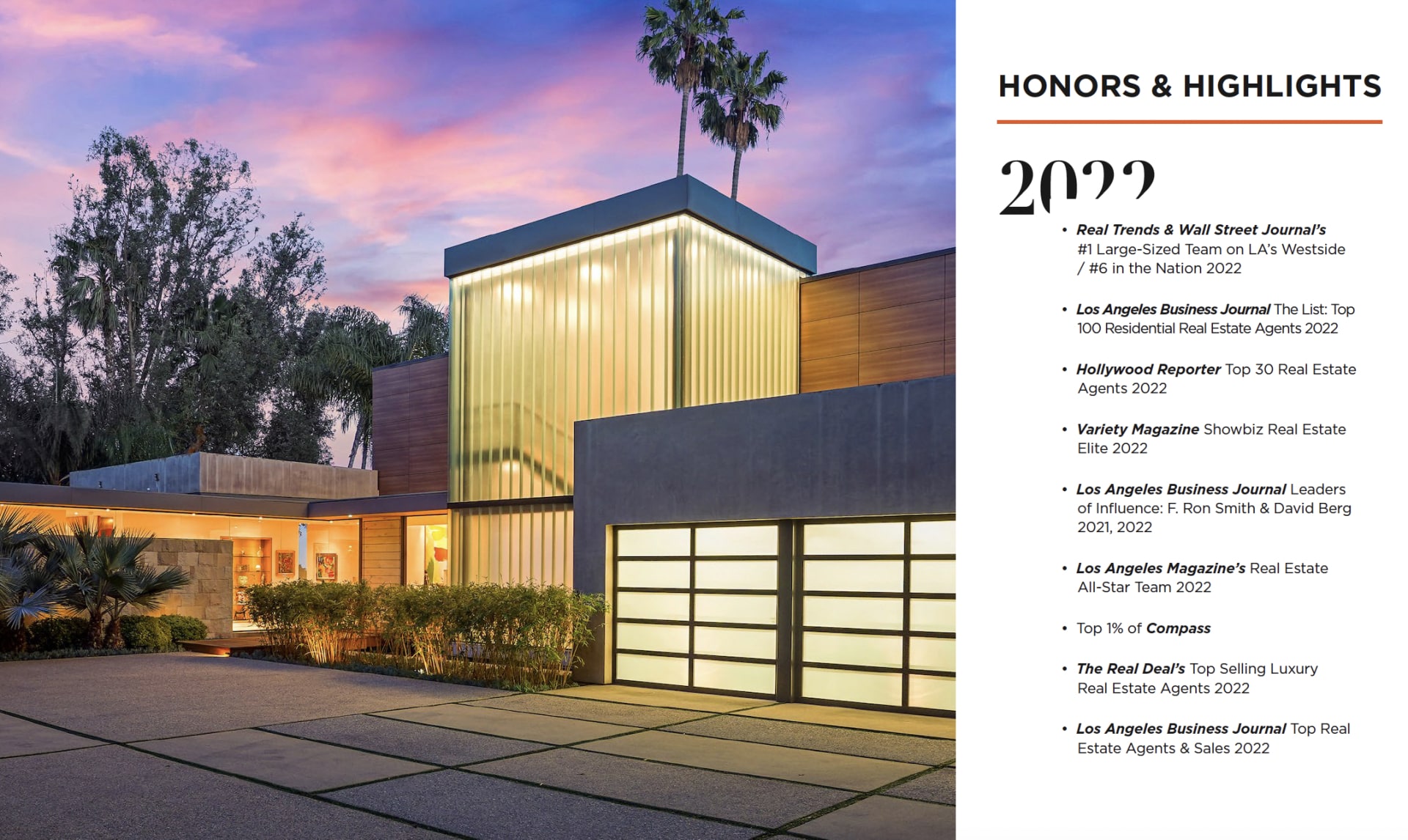 We navigated a very interesting real estate market in 2022, and we're extremely proud to share that our sales volume reached $467 million. More importantly, we helped 162 fabulous clients through all aspects of their transactions last year — from buying to selling to everything in between. The SBP team was also awarded numerous accolades over the course of 2022, including being named Leaders of Influence by the Los Angeles Business Journal and the #1 Team on LA's Westside by the Wall Street Journal and Real Trends. Humble brag, we know.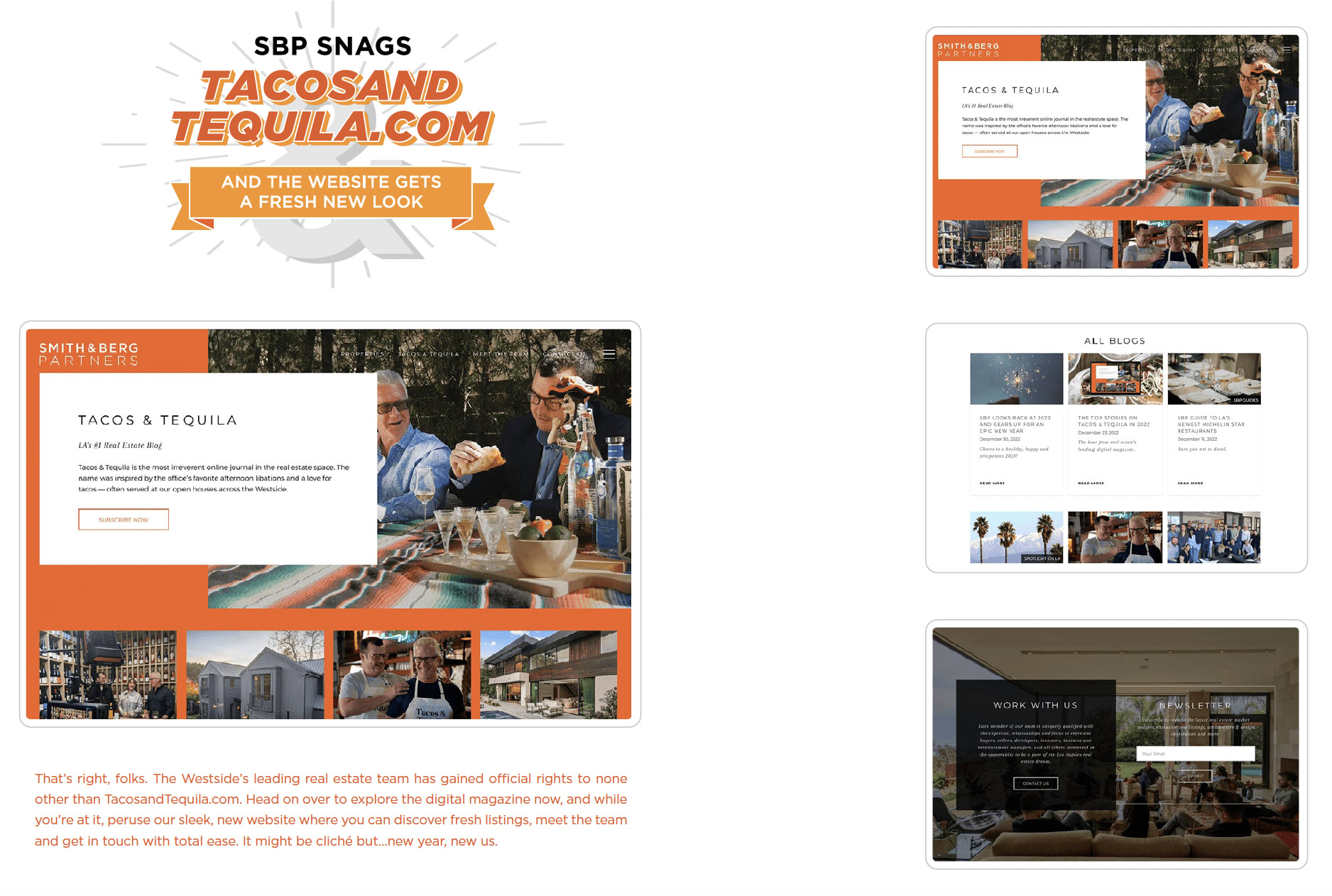 Our Q4 Market Report is designed to offer helpful insights and inform any of your real estate interests, whether searching for your dream home or preparing to list in today's market. Plus, you know we've added some fun into the mix, including the latest interviews from SBP Productions, our new look for SmithandBerg.com, the top stories on Tacos & Tequila and so much more.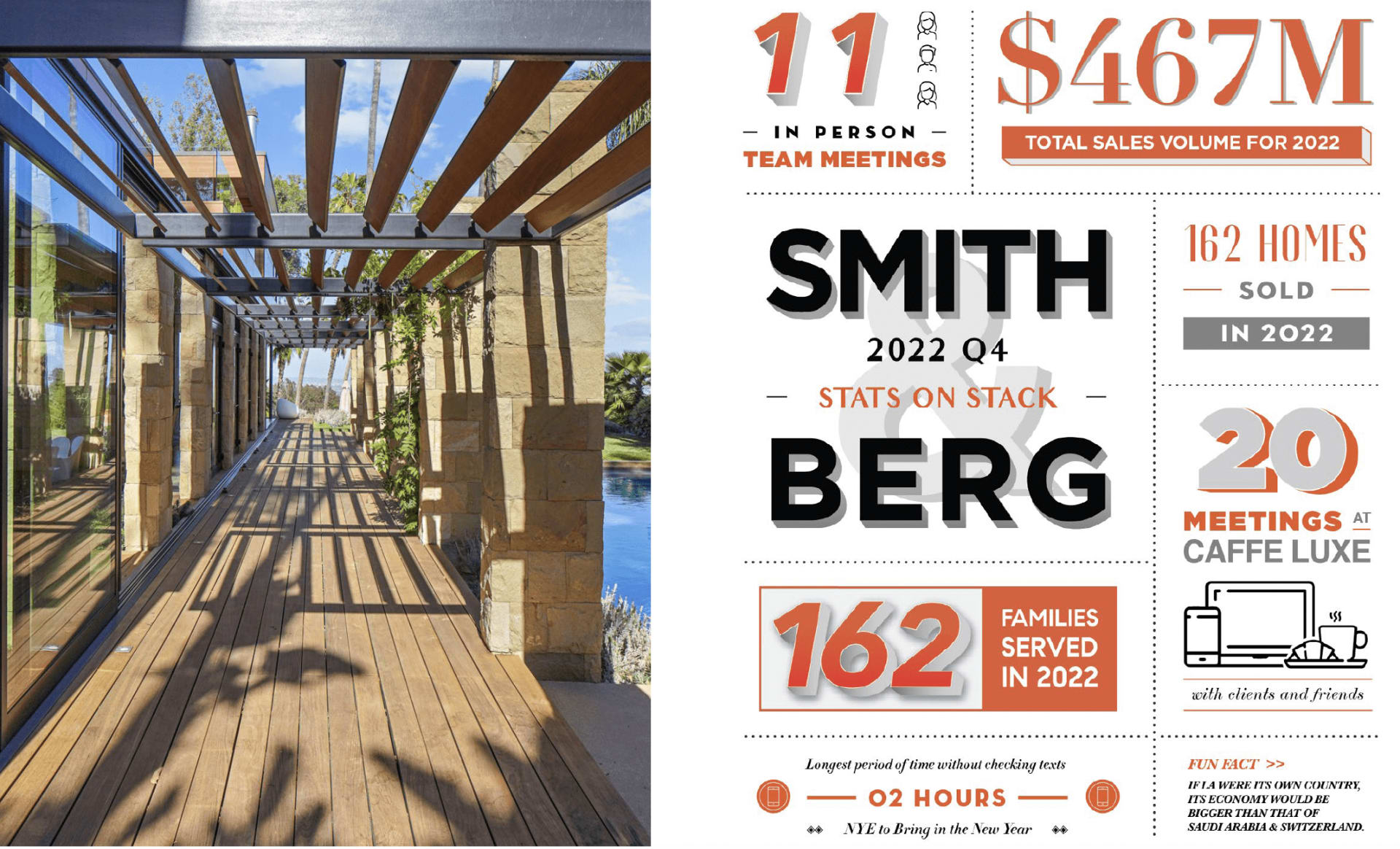 Simply click the link below to view our report for ALL the juicy details. As always, our team is readily available to discuss your real estate questions and interests. Shoot us an email at [email protected] today and let's chat.