The big news is here. F. Ron Smith and David Berg had the absolute pleasure of filming an exclusive wine tasting with award-winning sommelier and owner of LA's famed
Helen's Wines
, Helen Johannesen. Recently featured amongst Wine Enthusiast's "40 Under 40" and named "Best New Sommelier" by Food & Wine, Helen is a partner and sole beverage director for
Jon & Vinny's
where she's bringing naturally driven, organically farmed labels to the forefront of the food and wine industry. And if you're local to Brentwood like many of us at SBP, you can pop into their San Vicente location to grab a few of Helen's favorite bottles at any time.
Press play below and be sure to wait until the end for a giveaway you won't want to miss: A 6-month wine club membership to Helen's Wines. All you have to do is subscribe to Tacos & Tequila (see below), follow both
@helenswines
and
@smithandberg
on Instagram by Thursday, 4/28 at noon, and wait for our winner reveals on Friday, 4/29. You might just be the lucky victor of thoughtful curation of wines sent directly to your doorstep each month (with handwritten notes from Helen herself). A huge thank you to Helen for teaming up with SBP for this epic giveaway!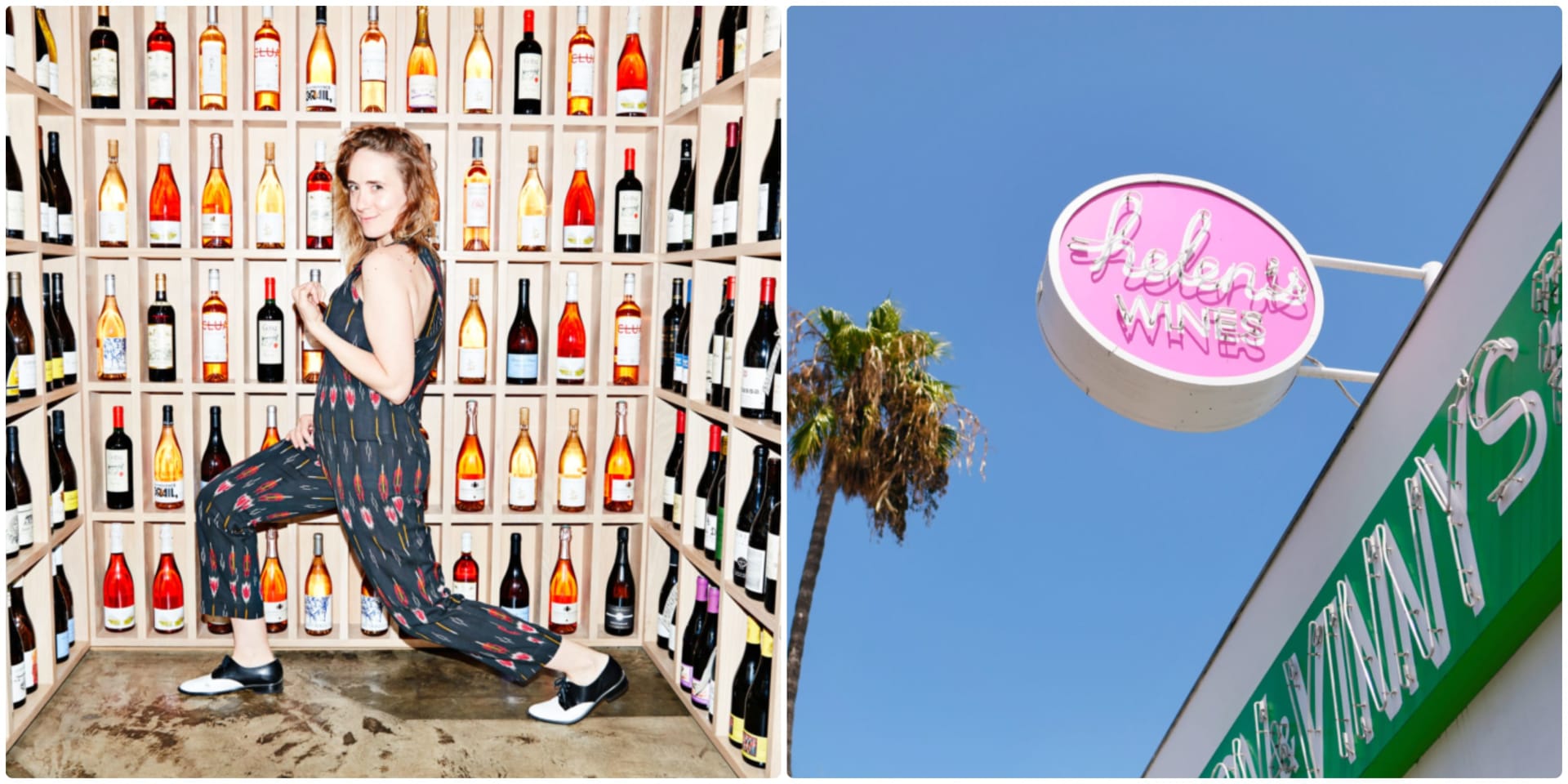 Dinavolo

&

Arboreus

| Orange Wine

Orange wine is made from white wine grapes, and it's an extended maceration — meaning after the pressing, the juice, and the skins hang out for 15 to 60 days. You can use any white wine grape, and it's as though you're treating a white wine as red wine. It's served chilled, and there's always going to be a bit of structure and vibe.

This Chablis is 100% Chardonnay, and it's from the most northerly Appalachia of Burgundy. This particular wine is made by a woman named Athenais Béru who has all of her own vineyards and farms them all herself. If you're from Texas (wink wink F. Ron), this might be tasty with queso. It has a salinity and minerality that cuts through it. This is a natural chablis, meaning nothing is added to the wine.
Le Puy | Bordeaux
I do love a good Bordeaux when it crosses my path. French wine might feel daunting because it's based on where it's from and you're intuitively supposed to know that if it's from Sancerre, for example, it should be Sauvignon Blanc. But this one is approachable — it's like a satin red slipper.
Make sure you're subscribed to Tacos & Tequila below. And while you hold for the giveaway results, explore Helen's Wine Club
here
(because even if you don't win, you're gonna want to sign up — trust us).