Spring has sprung, fellow Angelenos! While temps have been unseasonably cold for many months, the weather is warming up, snow-capped mountains are gleaming in the distance and poppies are running wild throughout the canyon. There's positive energy in the air, no doubt, and our team has every reason to embark on this next quarter of 2023 with total excitement.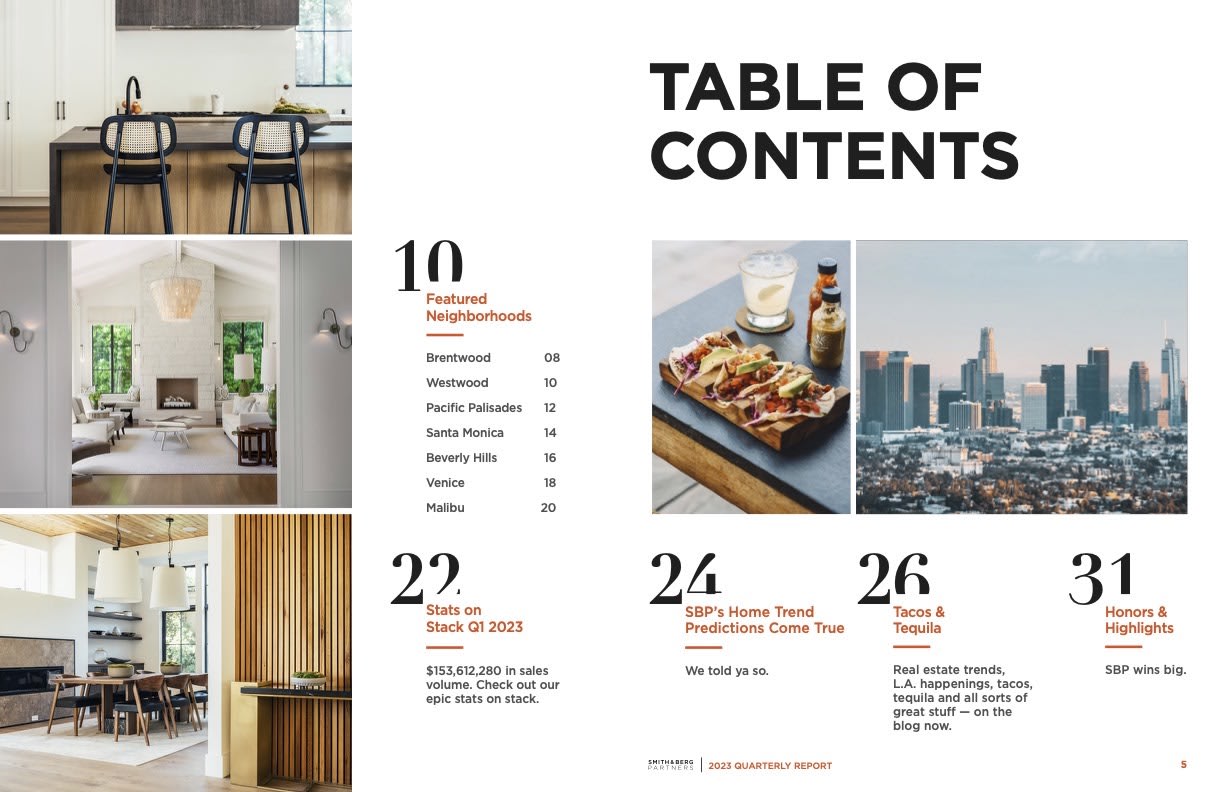 Smith & Berg Partners is proud to have found first homes, dream homes, second homes and everything in between for our clients in Q1 2023, with an impressive $153+ million in sales. Consider this PROOF that people are continuing to buy and sell in this market. As always, our decades of combined experience in every financial up and down allows us to help clients successfully navigate the realities of the market and create favorable outcomes for all involved.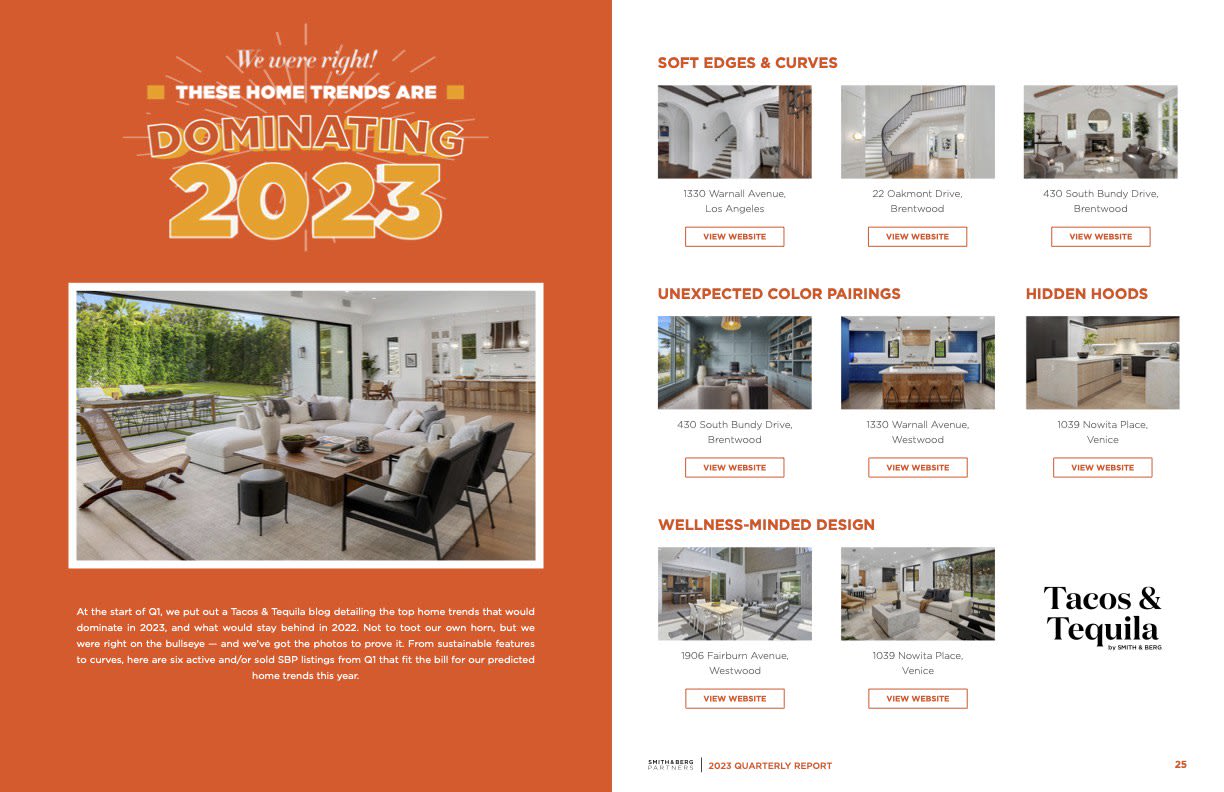 This is where our Q1 Market Report comes in. Filled with everything from helpful insights to fun facts and stats, amusing Tacos & Tequila content, epic featured homes and more, this Market Report is yours to flip through and come back to as we enter the Q2. Simply download our thorough rundown for Q1 2023 and dive in.
As always, our team remains committed to providing excellent service along with enthusiasm, compassion, confidentiality and a whole lot of laughter to make your real estate experience as effortless and memorable as possible. We're ready to answer any of your questions or discuss your real estate interests whenever you're ready. Simply shoot us an email at [email protected] and let's chat!