We might not experience a true winter in SoCal, but that doesn't mean we're far from it. Hop in a car or jump on a plane and you'll be shredding America's most acclaimed slopes in no time. Below, get a glimpse of the SBP team's favorite mountains that are epic in rank and totally accessible from Los Angeles, to boot.
---
Mammoth
An unwavering SoCal favorite,
Mammoth Mountain
is one of California's most epic ski areas and lies a little less than five hours away by car. BUT, did you know you can
fly
, too? Wheels up for about 45 minutes and you've entered a true winter wonderland.
THE DETAILS
Whether you choose to rent a sweet
AirBnb
or stay at the Westin or Village Lodge, you're destined to have a great weekend in Mammoth's stoke-worthy powder. And the coolest part? You can ski and surf in the same day once you return home.
Hellooo
California dreamin'.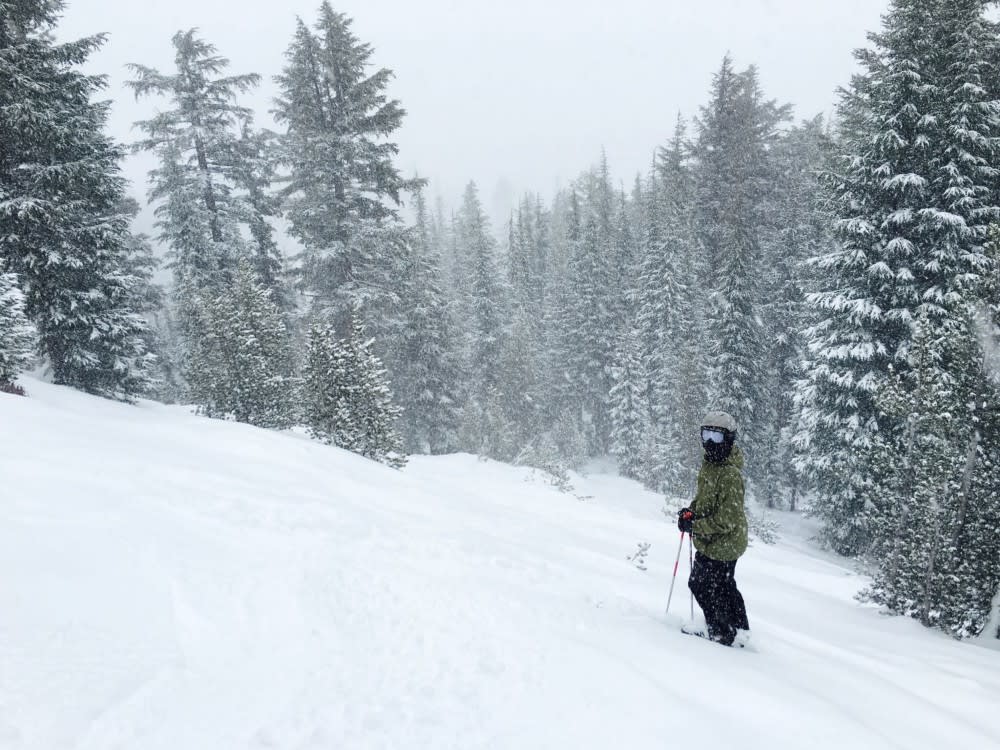 Brandon Smith | Mammoth 2018
Lake Tahoe
If Angelenos aren't waist-deep in Mammoth's pow, you can probably find them shredding in
Lake Tahoe
. While there's just one lake, you can find six different ski resorts within its circumference. Our fave on the SBP team is
Squaw Valley
because, well, it has 3,600 acres of skiable terrain, 29 ski lifts, and more than 170 trails, with the longest run extending for 3.2 miles. Need we say more?
THE DETAILS
So, how do you get there from LA? You can hop in a car for a seven-hour drive
or
fly
non-stop for a little over an hour to Reno. From there, it's a short 40-minute drive to the lake. Us? We'll take the plane, please.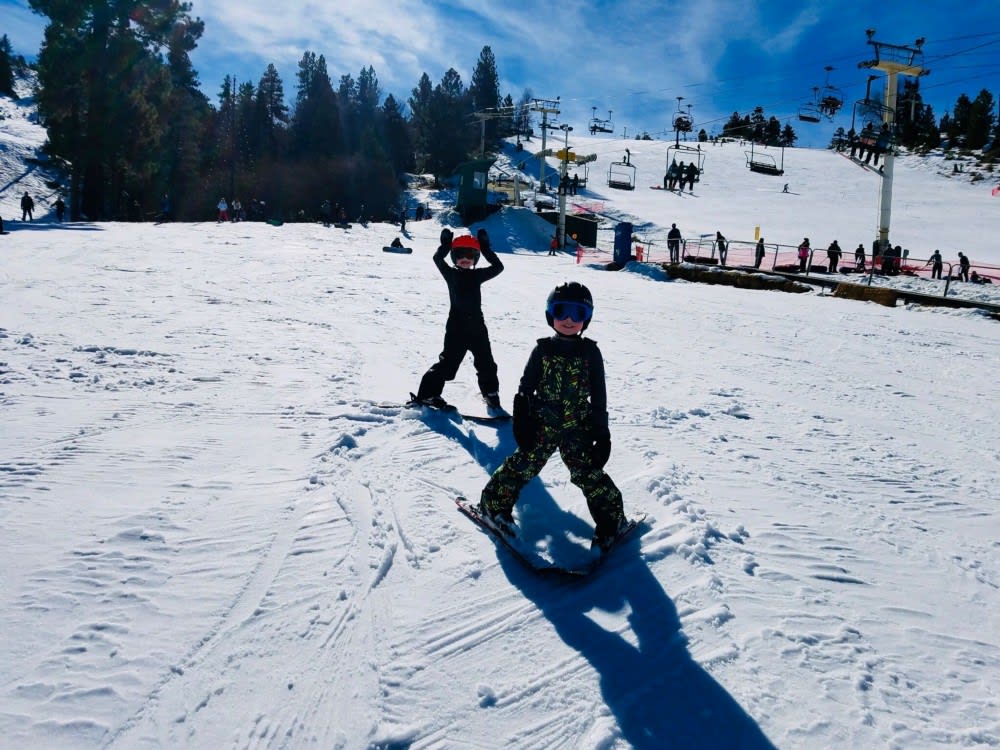 David Berg | Lake Tahoe 2018
---
Deer Valley
If you're a skier, sometimes it's nice to escape those gnarly snowboarders and experience winter elsewhere in America, right? That's where
Deer Valley
comes in. While the mountain has several reputable neighbors, like Park City, Alta, and Snowbird (the list goes on, really), Deer Valley is undoubtedly more upscale with its lengthy array of amenities: free ski valets, free parking shuttles, fine dining, and more.
THE DETAILS
Alright, time to pack up your bags. Take a less than two-hour
flight
from LA to Salt Lake City, then embark on a short drive to Deer Valley Resort. We recommend snagging a room at
The St. Regis
, nestled high along the slopes with breathtaking views and ski-in/ski-out access. Talk about luxury.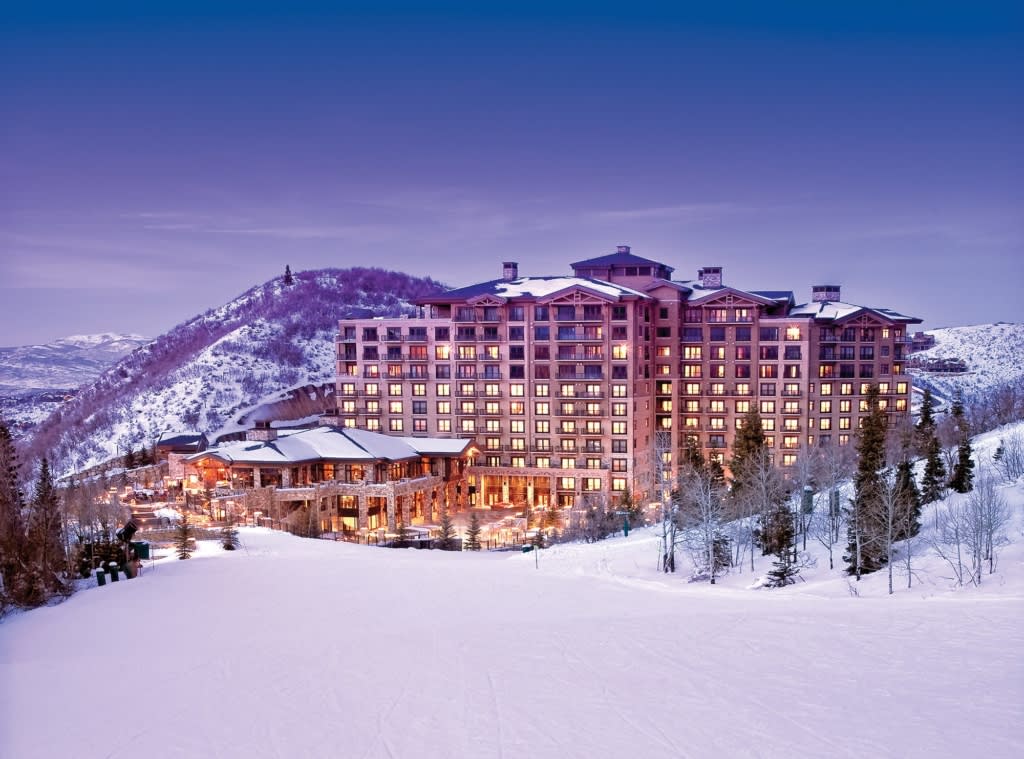 ---
Sun Valley
You've done Utah, so now it's time to explore a new ski locale. Enter Sun Valley. Consistently ranked amongst the
best ski resorts in America
by
Forbes
, Sun Valley is "more understated than glitzy, it has a rural flair, with a fiercely self-sufficient mountain spirit among the locals." So if you're in it to shred without fuss, Sun Valley is calling your name.
THE DETAILS
Book a nonstop two-hour flight from LA to Sun Valley and that's it. You're there. You can stay at a larger resort like the
Sun Valley Lodge
or
Knob Hill Inn
, but the SBP team recommends renting a
charming cottage
to cozy up with friends and fam after a day on the slopes.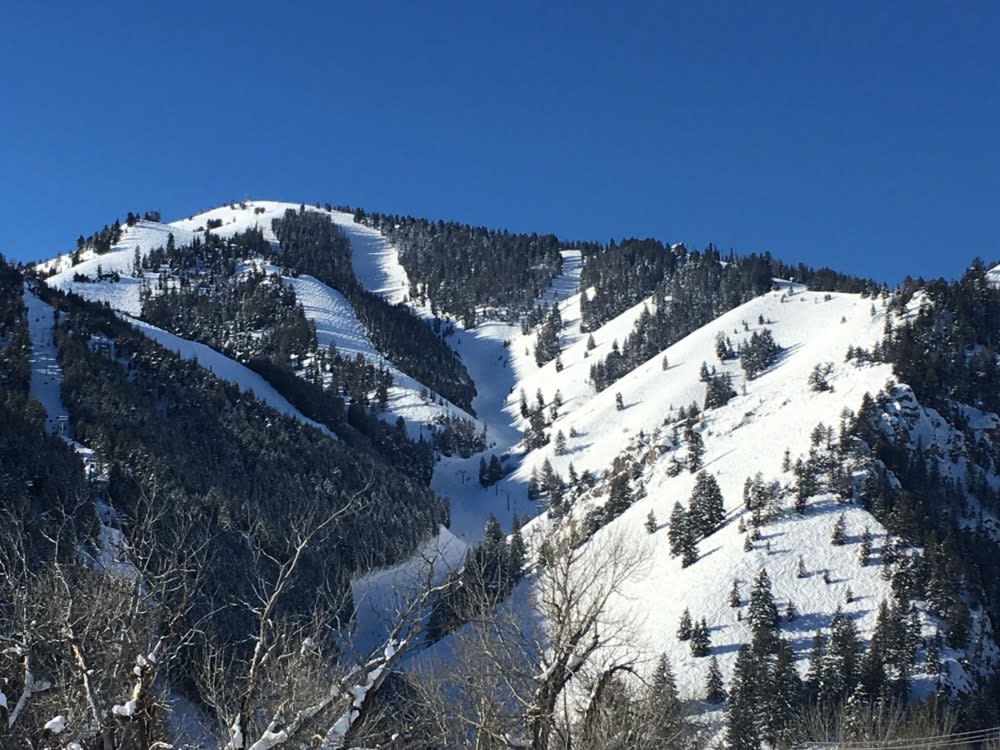 Rick Torres | Sun Valley 2017
---
Aspen
And when you want to get a little bit Gatsby on the slopes? Never shy away from Aspen. Known for its posh, refined vibe—both on and off the mountain—Aspen pairs killer Colorado snow with the modern luxuries of farm-to-table mountain dining, designer shopping and sophisticated lodging.
THE DETAILS
All you need to do is book a two-hour nonstop flight and you'll be ripping up double black diamonds in no time (sorry beginners, no green trails here). And after a bluebird day? Hit up the rowdy aprés scene at Cloud Nine or grab a beer at Ajax. Book a room at the
Little Nell
and you're in for a ski vacay to remember.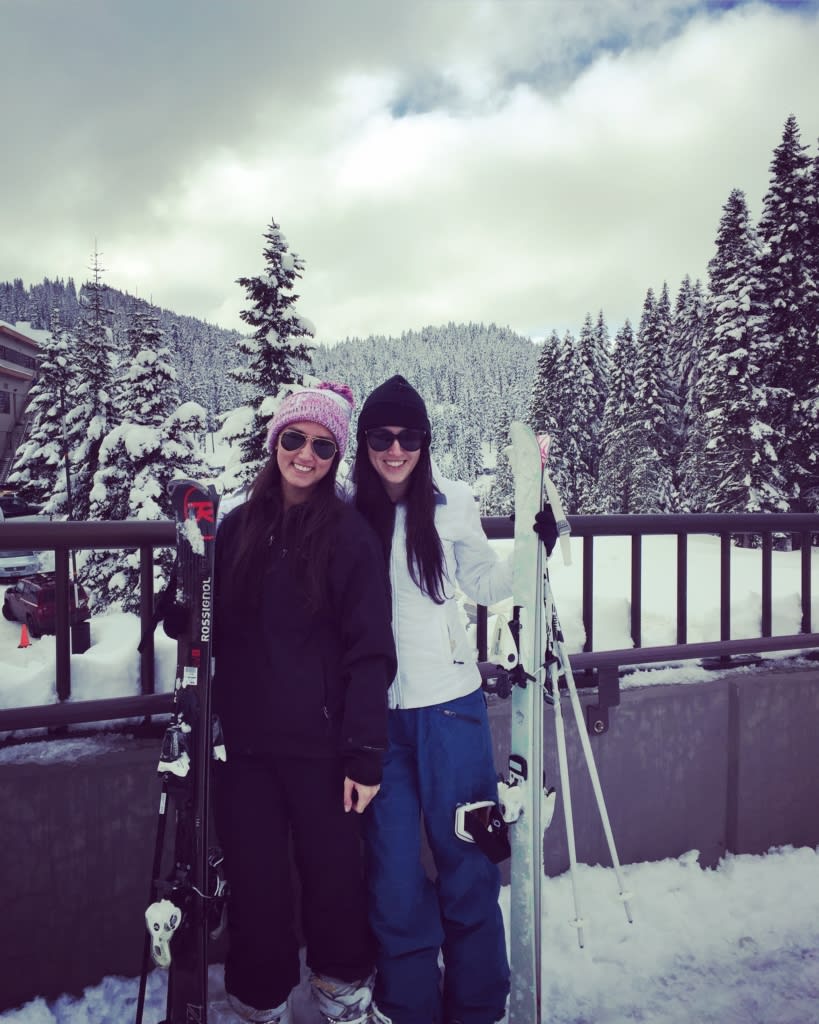 Katy Yambao
Wherever you choose to hit the slopes (or just dine and shop near them) this winter, being in the great outdoors with family and friends is what it's really all about. So soak up that crisp, clean air and be thankful for all that the world has to offer and those you have to share it with.