Become mister hipster
When you pair Smith & Berg with Venice, what do you get? Despite what you're probably thinking, the answer is not a herd of ripped bodybuilders on Muscle Beach. In fact, the greatest goldmine for us lies right on [drumroll] Abbot Kinney. Don't believe us? Venice's bohemian yet bougie boulevard has proven, time and time again, to be the city's one-stop destination for everything a modern man both wants and needs.
We understand Abbot Kinney is a lot to digest so we've gone ahead and done the dirty work for you. It involved lots of outrageous food, cocktails, and impulsive purchases, but it's a hard job that someone's gotta do. Stick to our masculine map and take to the streets like a boss.
Eat
Felix
Felix
is probably the best Italian joint that's made its way into L.A.'s rankings. Order the tagliatelle with ragu bolognese and bistecca alla Fiorentina to dismantle Abbot Kinney's perceived image as exclusively hipster-healthy-vegan-paleo-etc.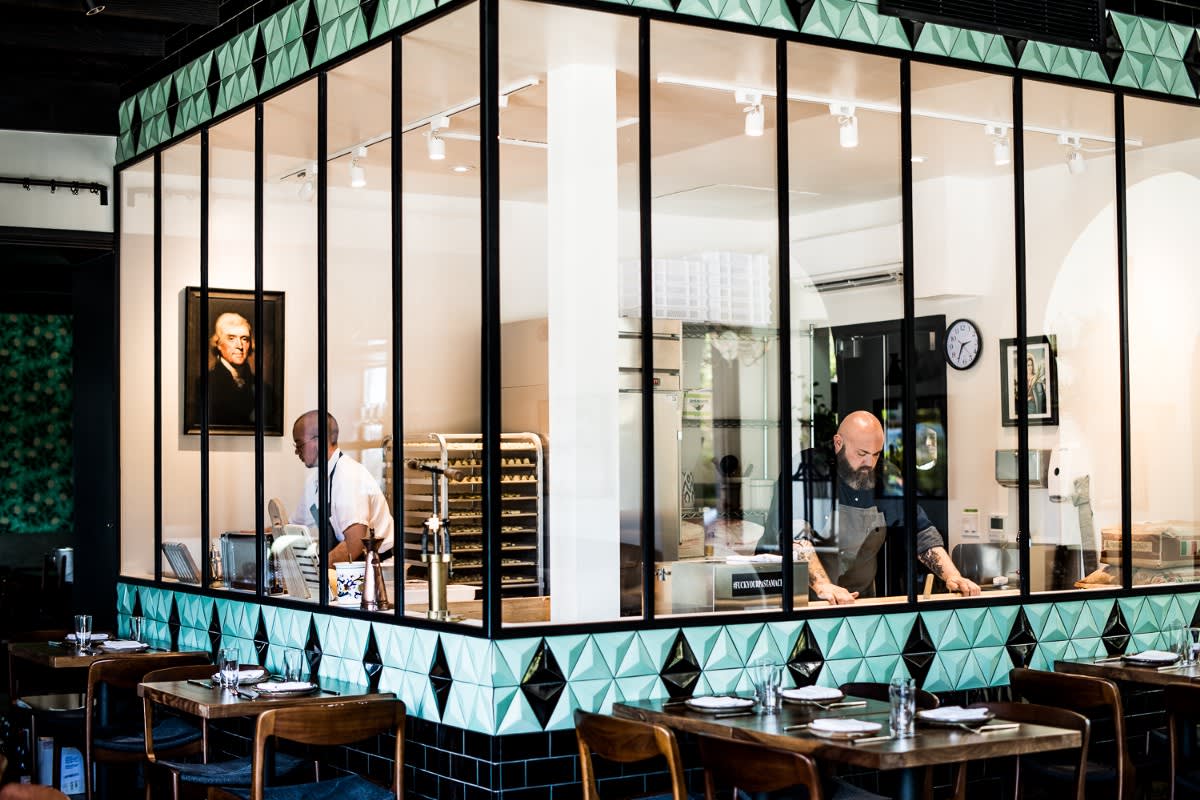 Felix
GTA
Getting into Gjelina is no easy task. So if you're hitting up Venice on a whim, pop into
GTA
(Gjelina Take Away) for an epic sammie or slice on the go. The chorizo pizza with tomato confit is a total mic drop of a pie.
MTN
Another three-letter restaurant? It's no coincidence. Owned by Gjelina's Travis Lett, MTN serves up Japanese fare with a killer California twist. The pork bone ramen will send your tastebuds on a culinary excursion.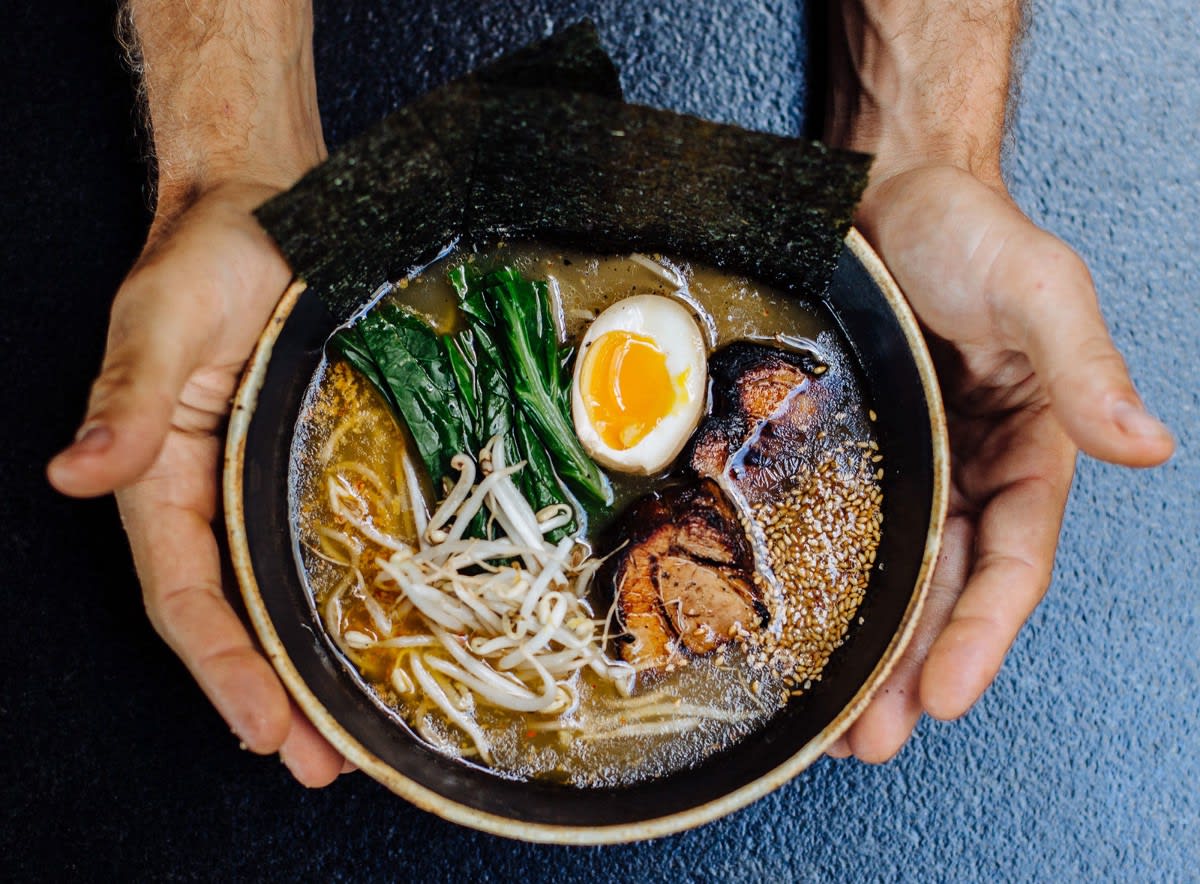 MTN
The Tasting Kitchen
An unwavering favorite,
The Tasting Kitchen
is a trendy Mediterranean-meets-Italian restaurant in a sweet indoor/outdoor setting. Fuel up with their outrageous chicken and waffles so you don't drop while you shop.
Shop
Garrett Leight
If you're in the market for a new pair of glasses, look no further than
Garrett Leight
. The coveted optical biz crafts the highest quality spectacles with an easygoing west coast vibe.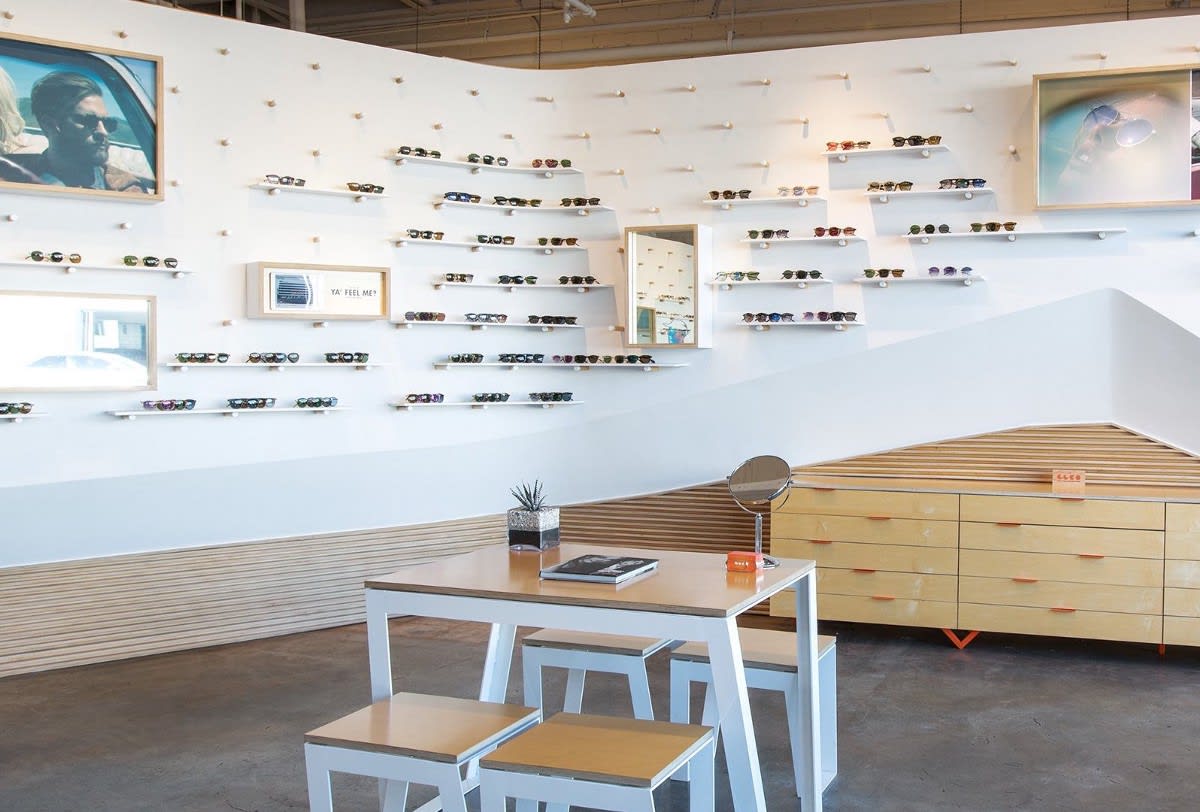 Buck Mason
A Venice-based company,
Buck Mason
should be your go-to shop for updated, modern American classics for daily wear. Simple yet refined jeans, shirts, shoes, and accessories galore.
Shinola
Shinola
is a Detroit-based shop that offers a high-end selection of watches and bicycles, plus a line of upscale leather goods and curated gift items—a total man cave of a store.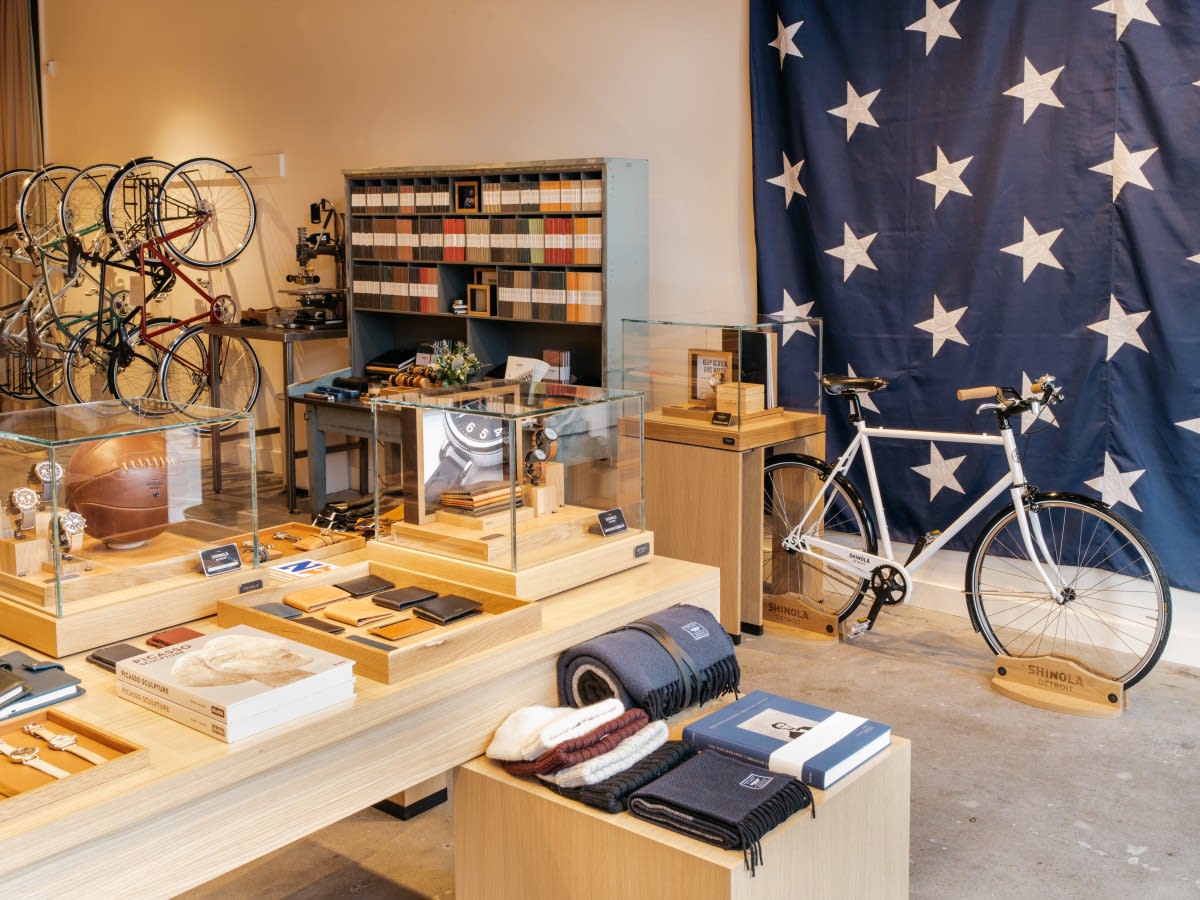 Stag
Defined as both classic and modern, respectful and rebellious,
Stag
offers incredibly stylish clothing staples and vintage accessories for a contemporary, polished man.
Drink
Intelligentsia
Order a cup of brew from
Intelligentsia
as a prelude to your forthcoming cocktails. It's without a doubt Abbot Kinney's trendiest coffee joint, but their joe is wildly popular for a reason (with an architecturally stunning storefront to match).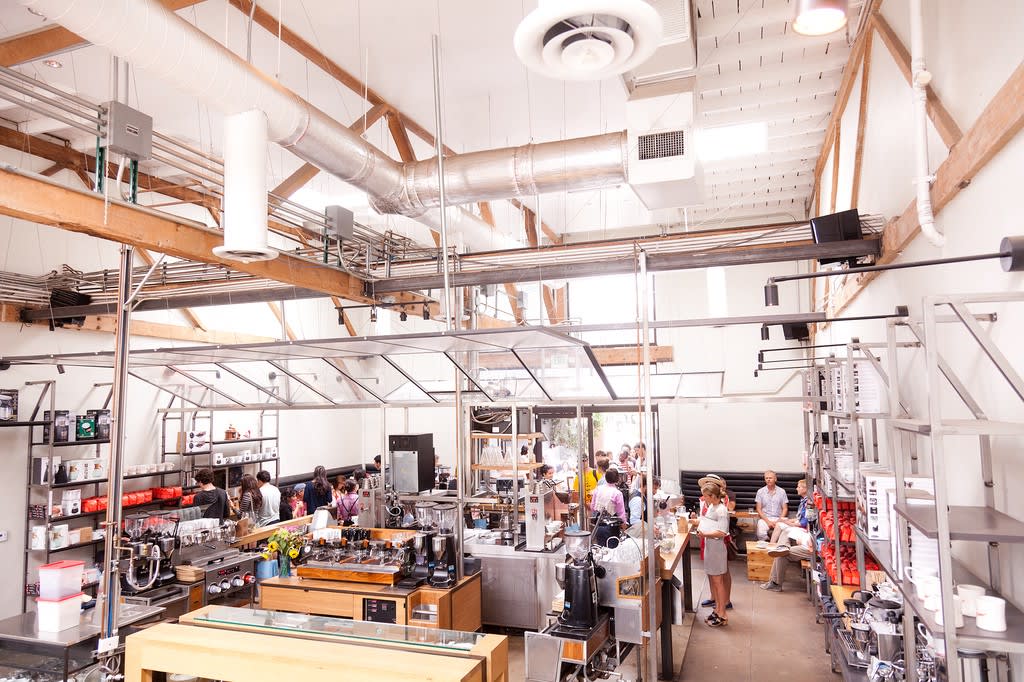 The Otheroom
A buzzing modern hangout, The
Otheroom
offers a serious selection of draft beers and wine (no booze) in a minimalist, airy setting.
The Brig
No Abbot Kinney experience is complete without a cocktail from
The Brig
. The iconic Venice cornerstone is bustling at night with live music, billiards, food trucks, and an eclectic mid-century ambiance.