25 houses sold, 168 ounces of tequila consumed
The first quarter of 2018 has been—for the lack of a better word—epic. From hosting 77 open houses to selling 18 properties in less than 30 days, it goes without saying that the Smith & Berg team is in it to win it this year. But you didn't think we'd dish out killer stats without a bit of fun, did you? Sure, selling 25 houses is a big deal, but what about consuming 40 burritos from Walter's? That requires sheer stamina.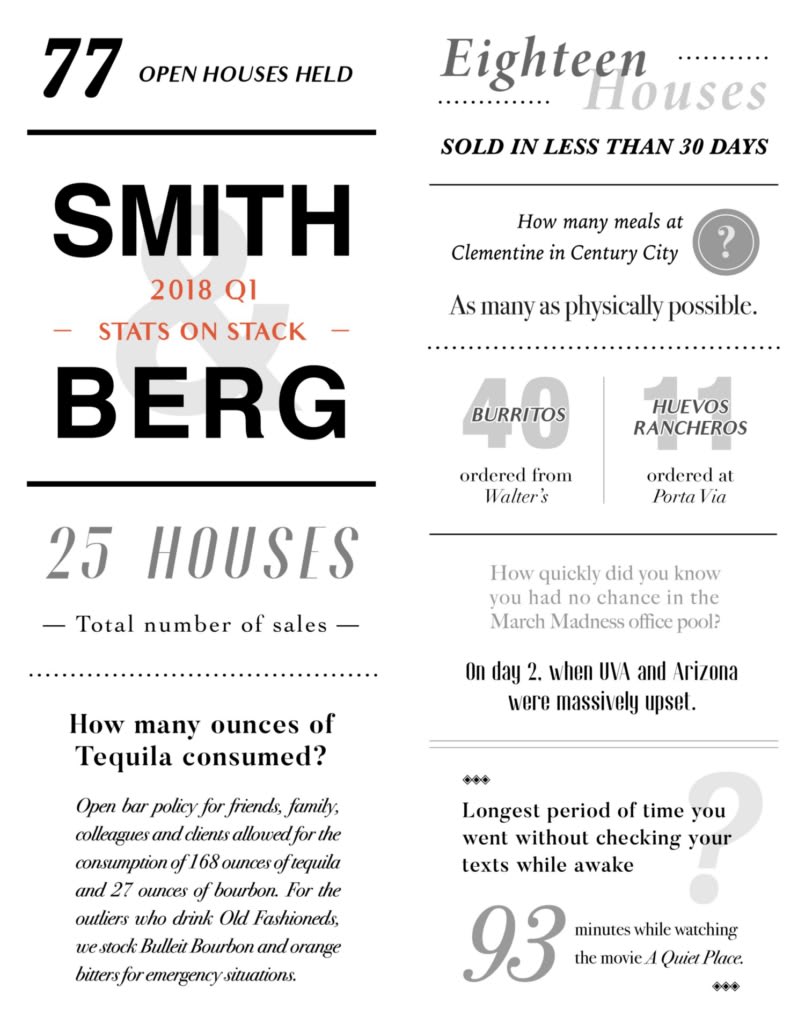 Thanks to everyone for supporting us along the way. And, of course, for indulging in tacos and tequila with us — whether that be at a Tuesday open or right here on the blog. At this killer pace, the rest of 2018 is lookin' good.