A master of her craft
For Sewit Eshetu, real estate is an art form. And we have to admit, she's the ultimate artist. She uses an uncommonly creative method to tackle her clients' real estate needs and challenges; and, above all, is a trusted mentor and confidant. But when she's not making bold brushstrokes on L.A.'s real estate landscape, you can find her lounging poolside at luxe hotels for a weekend getaway or traveling worldwide with her two adorable kiddos. She's a stellar negotiator yet profoundly empathetic; wholly professional yet a true friend. Real estate may be an art, but we're pretty sure she's on the way to defining her own medium.
What did you do professionally prior to real estate?
After I graduated from college, I went into retail management for a couple years before I started my real estate career.
What was your segue into real estate?
Architecture and interior design have always fascinated me in their power to evoke an innate visual and emotional response. Looking to purchase a property for myself introduced me to the work of realtors and the business of real estate. And it was really a seamless transition for me to enter into a field I already loved. The perfect house can satisfy a need for harmony of surroundings while creating an almost immediate sense of belonging. Everything fits. Everything works. It's just right. You feel it. You know it. That's a beautiful moment.
Why did you join Smith & Berg Partners?
I am always seeking growth throughout my life—personally, spiritually, artistically, creatively and, of course, professionally. I have always felt strongly that being surrounded by and collaborating with accomplished professionals in the workplace provides both insight and guidance that is invaluable in helping enhance my own skillset, which ultimately benefits my clients. Becoming an Associate Partner of Smith & Berg offered an opportunity to work with a seasoned team of locally renowned professionals whose reputations were well earned, and with whom I really enjoyed working.
Describe your dream home.
Waking up to a spectacular view is a paramount element in my dream home. I am attracted to several different architectural styles, but each style has to have a suitable floor plan that matches it while also taking advantage of the view. Having friends over for dinner is an important part of our family's social life, so the kitchen and entertainment areas have to be both capable and inspiring.
Tell us about your proudest moment as a real estate professional.
Seizing the chain reaction! From one listing I got four sides of three transactions; then, later, two more sides from the same properties.
What unique strength do you bring to your role at Smith & Berg?
Tenacity and client empathy. Loyal clients see me as their realtor for life. Plus, I have a natural ability soften the edges of some of the hardest clients.
What is one of the most worthwhile life investments you've ever made?
I have two: Moving to the U.S. from Ethiopia and having a family (I'm the mother of two gorgeous boys).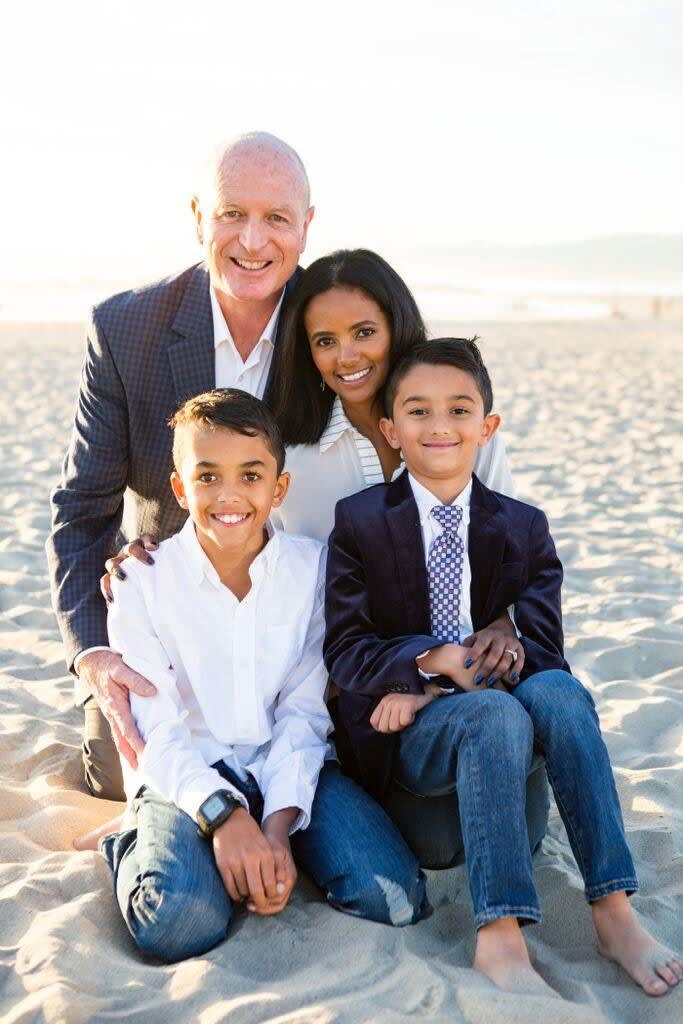 Beyond real estate, what lights your fire?
On a larger scale, traveling with my family and learning about and experiencing different countries and cultures. On a smaller scale, dining out at a superb restaurant. In between, getting away to somewhere special for the weekend while staying at a remarkable hotel.
What's one fact about you that most people don't know?
I compete in the mixed martial arts/ultimate fighting fly weight division in my spare time.
RAPID FIRE — Which do you prefer and why?
Tacos or tequila?
El Silenco Mezcal. I love the smokey flavor.
Beach home or mountain home?
I'll take either with a view.
Prints or solids?
Depends on the occasion.
Beyonce or Britney?
Neither, I prefer Sade.
Jimmy Buffett or Warren Buffett?
Berkshire Hathaway is competitor so it has to be Jimmy Buffett.
Smith or Berg? Just kidding.
Definitely Berg…just kidding Smith.…
What quote or piece of advice would you put on a billboard over the Sunset Strip?
Seek Love and Laughter.