Ready for its close-up
If you haven't heard yet, Hollywood is going through an epic resurgence. Angelenos are bringing back the golden days and stripping the Strip of its once seedy undertone, reestablishing the locale's undeniable allure to both live and work amongst. Creatives, executives, and visionaries are flocking to Sunset in Hollywood to realize their greatest ambitions, both personally and professionally, and dwell amidst this rapidly evolving urban campus. From Netflix setting up shop to new developments and restaurants sprinkling the Boulevard, Sunset is in the thralls of an absolute renaissance. Check out what's new and trendy in Tinseltown and join the movement.
NEW DEVS
Hollywood's Sunset stretch boasts a unique magnetic field that, as of recent, is attracting a variety of high-end developments and projects. From mixed-use projects to luxury apartments, Sunset is setting the stage for Los Angeles' most up-and-coming, newfangled hotspots. In fact, residential development in Hollywood has increased a whopping
261 percent
from 2000 to 2016. It's hard to stay up to speed, so we've compiled a list of new devs that you should keep your eye out for.
Crossroads Hollywood
Dubbed as America's first outdoor shopping mall (originally built in 1936),
Crossroads Hollywood
is being majorly revived to fulfill its age-old legacy. Transformative plans warrant hundreds of housing units, a 308-room hotel, and 190,000 square feet of commercial space. While the integrity of the original Tudor-style buildings will be maintained, Crossroads will be an entirely new destination to live, work, and play.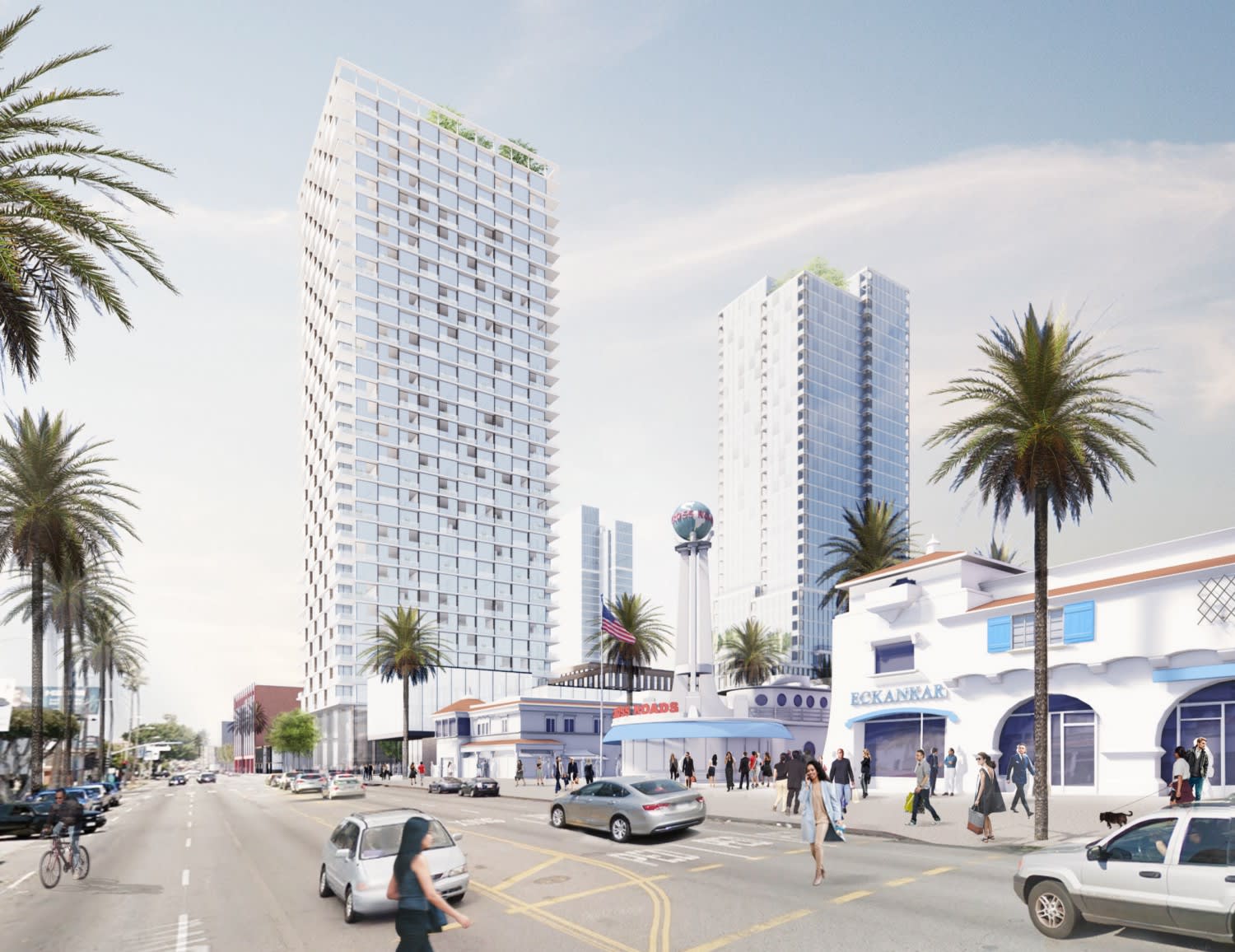 Chaplin Hotel
Plans for an 11-story hotel on Sunset have been set into motion, calling for an architecturally groundbreaking structure to replace the current low-slung commercial businesses residing on the property. Designed by Roschen Van Cleve Architects, the
Chaplin Hotel
will feature an angular concrete build and walls of glass fronted by a photovoltaic brise soleil (to block the inrush of sunlight, of course). There will be 93 rooms, a ground-floor restaurant, and a rooftop pool. Count us in.
ICONIC HEADQUARTERS
While Silicon Valley is synonymous with the nation's largest tech giants, the name Sunset in Hollywood has become interchangeable with the world's leading entertainment corporations. As of recent, various businesses have put down roots on the iconic Sunset stretch, providing the ideal live/work environment for those in the industry. Land a job at the Netflix, Viacom, Buzzfeed, or Tinder headquarters, apply for an exclusive membership to NeueHouse, scour the apartment scene for luxury digs, and—voilá—you have yourself the most seamless commute possible.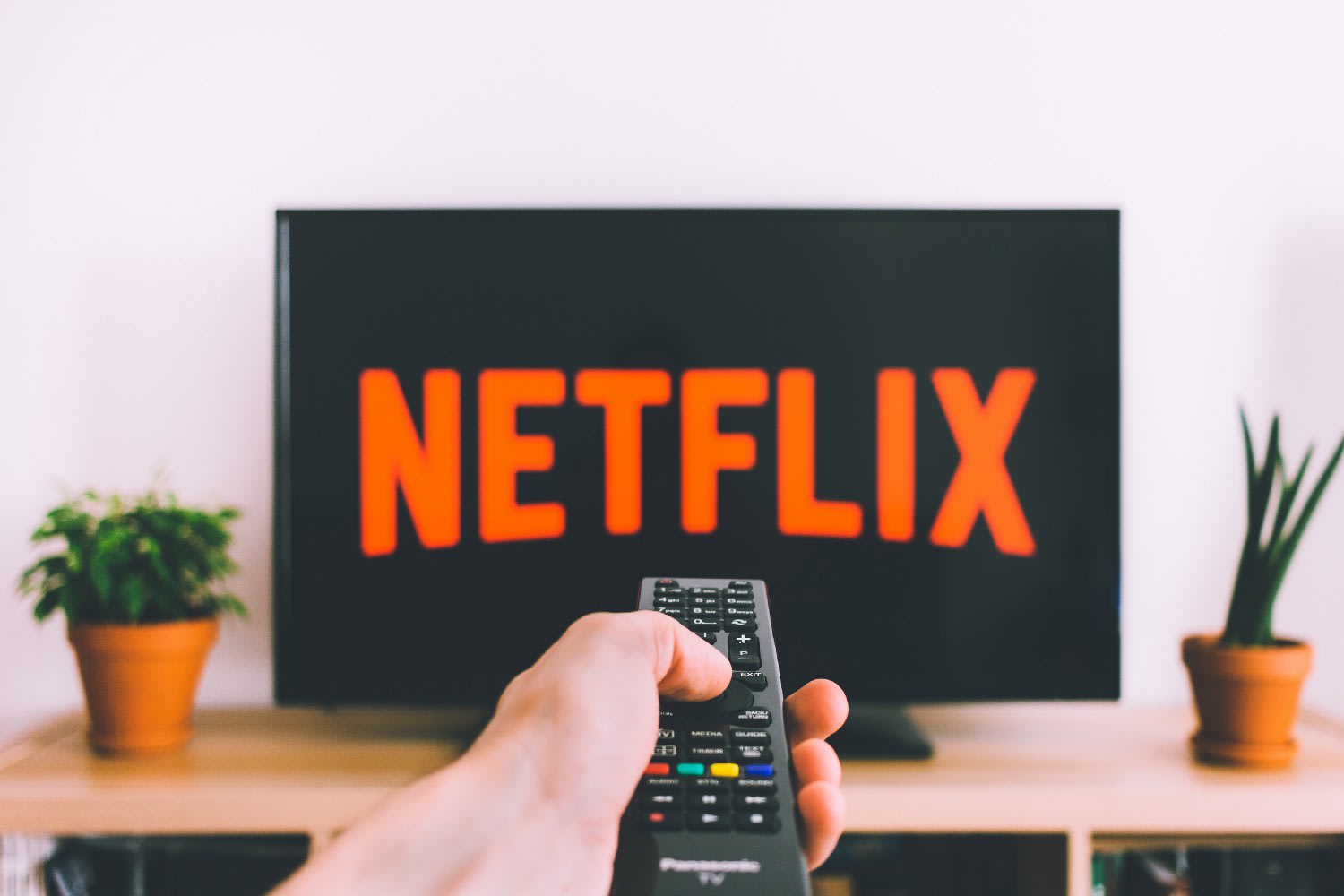 CRAVE-WORTHY GRUB
You can't live and work somewhere without having access to totally killer food, right? Well, on Sunset, everything you need (and more) is within a stone's throw away. Get a glimpse of our favorite joints below:
Paley
Located in the new Columbia Square (a totally revitalized Hollywood studio lot, of sorts), Paley is a swanky, mid-century modern eatery with New American fare and delish cocktails.
Must Orders: Wagyu tartare, 14 day dry aged prime ribeye, wagyu burger (because always more wagyu, please), and popcorn ice cream for a lil' sweet and salty ending.
Sugarfish
We all known Sugarfish but Hollywood is just getting familiar. Also set within Columbia Square, the renowned sushi joint is serving up traditional rolls of insane quality and sake in a chic, intimate space.
Must Orders: Always do the Trust Me. The sushi chef will slice up what's fresh and completely buttery for a meal you won't soon forget.
The Bowery
This edgy gastropub on Sunset will transport you right to New York City. The restaurant & bar has a cozy vibe, serious bar, and totally refined bistro menu.
Must Orders: Gravy fries with roast brisket and cheddar (go ahead, indulge yourself), the Bowery salad (because you'll need some greens after that), and their famous Bowery burger on a toasted English muffin.
Honorable mentions hovering just around Sunset:
APL Steakhouse (best short rib you'll ever have, hands down)

Mama Shelter (rooftop margaritas, anyone?)

TAO (Pan-Asian eats in a stylish and clubby ambiance)

Wood & Vine (shared plates, craft cocktails, and local small-batch wines and beers)