Welcome to your new prefabulous abode
While prefabricated homes are historically known for their affordability and super swift assembly, modular housing has seen a drastic shift in recent years. In fact, some of the world's most renowned architects are getting into the game of prefab construction, thus projecting the level of design to epic new standards across the board. And, to boot, modern prefabs demonstrate a sleek yet high-quality build in tandem with incredibly eco-friendly materials. So, which prefab cabins are the best on the market? And are we thinking about setting up a cozy prefab in the Malibu hills? After doing the research, the latter is most certainly possible.
---
The Best in Prefabs
Cocoon Cabin by Cocoon9
Cocoon9's mission is to develop entirely novel solutions for homeowners' and developers' demand for space efficiency and sustainable luxury. Their prefab, plug-and-play Cocoon Cabins are of insanely high quality, complete with high-end finishes, smart technology, energy efficiencies, and flexible spaces. Oh, and the one-bedroom home boasts solar panels and roof gardens for a sustainable edge.
Outdoor Cottage by Kenjo
If you're on the market for a killer ADU, look no further than the
Outdoor Cottage by Kenjo
. The Swedish company knocks out chic, modern cabins that each feature indoor and outdoor living space, a movable roof, and a covered wooden porch. The cottage comes completely preassembled so all that's needed is to plop it on your lot. Simple and uber sleek.
Model M Freedomky
The classic Modern M from Czech company
Freedomky
features a minimalist, eco-friendly, and super practical design that's ideal for growing families—after your first purchase, you have the option to keep adding on as each module is capable of being combined and interconnected. And, better yet, the cabins are sensibly built and comprised of more than 92% of real wood.
Gapahuk Cabin by Snøhetta
We all know that Snøhetta is absolutely killing the game when it comes to modern architecture, landscaping, and interior design. But did you know they've conjured up a remarkable prefab cabin, too? Their readymade
Gapahuk cabin
(a Norwegian word for a simple wooden structure) is designed to blend seamlessly with any scenery, whether that be in the mountains or by the sea. The layout gives priority to social areas, including the living room, kitchen, and generous outdoor patios. Snøhetta, you've darn done it again.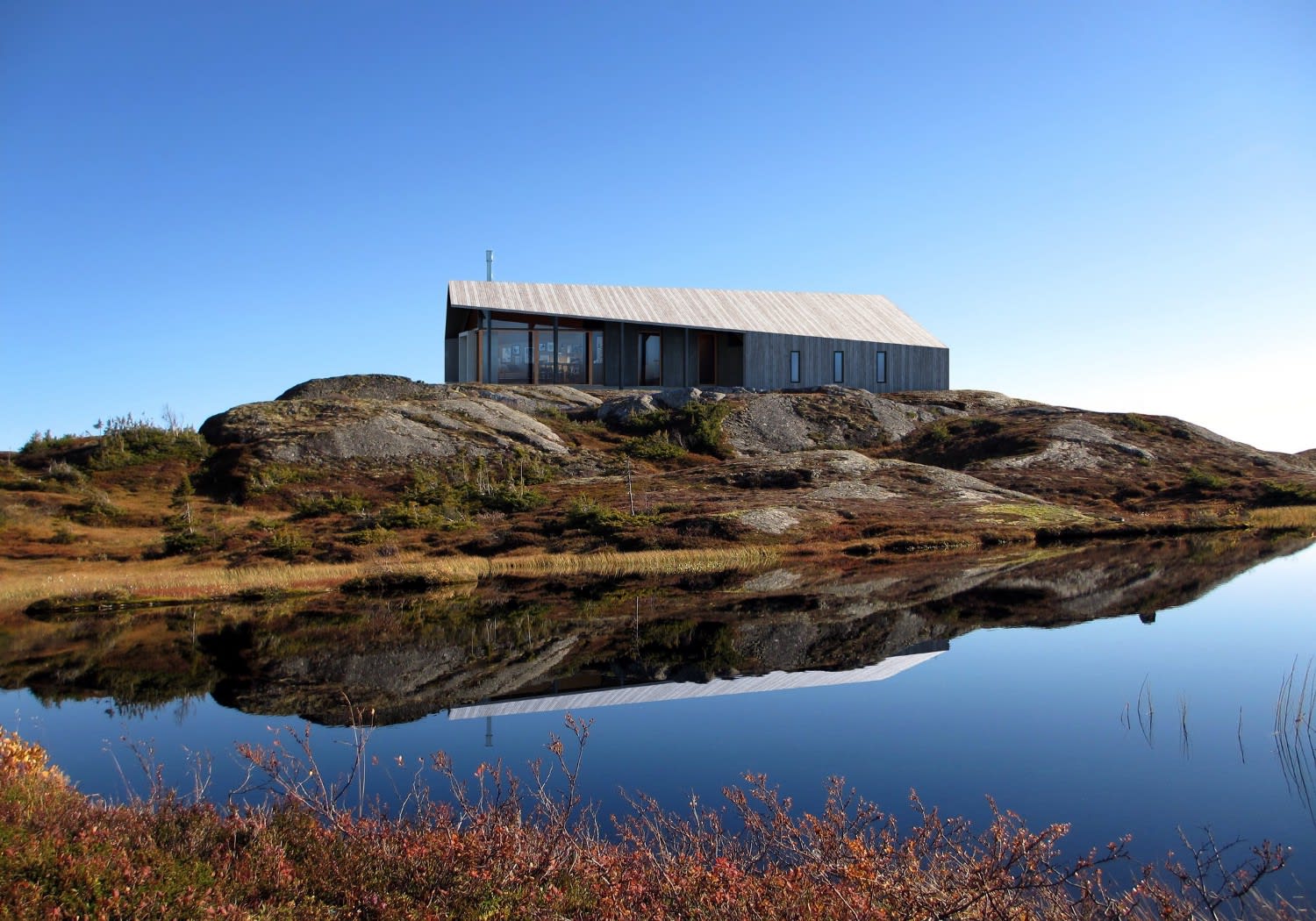 The Vinkelhuset Line by Møn Huset
Danish modular cabin designer
Møn Huset
has created a truly stunning line of prefab cabins that showcase practical gabled roofs, clean wooden materials with black-tailed facades, and functional yet architecturally grand builds. The Vinkelhuset farmhouse cabins are truly so well done that you'd never know it was simply dropped on the land in one fell swoop.
Portable Home ÁPH80 by Ábaton
From Madrid-based architecture firm Ábaton comes the incredibly cool prefab
ÁPH80 series
. An ideal dwelling for two people, the Portable Home is replete with a living room, kitchen, bathroom, and double bedroom—each of which is an integral facet of Ábaton's comprehensive objective to create wellbeing, environmental balance, and simplicity. Trendy in aesthetic yet wholly sustainable and recyclable (their wood is sourced from regulated forests if that tells you anything), the cabin is easily transported via truck and brought to nearly any site of your choosing.