It's easy to get lost in a sea of tech when it comes to your home kitchen. Each year, there's something new and exciting in the gadget realm that promises better food, fresher drinks, easier preparation, faster clean-up — the list goes on. But, before you open your wallet, we got the experts to weigh in on what's actually worth it. Explore the top cutting-edge kitchen gadgets that you'll want this year with insights from none other than executive chef
Ari Rosenson
of Spago in Beverly Hills, actor & restaurateur
Danny Trejo
and chef & author
Jacqueline King Schiller
. If you can't handle the heat of these products, get out of the kitchen!
---
Cosori Air Fryer
Ask anyone about the latest and greatest cooking technique and it's bound to be air frying, which uses extra hot air to create extra crispy food — without the need for any oil. The
Cosori Air Fryer
is one of the hottest gadgets on Amazon right now (no pun intended), so we went straight to the cooking expert,
Ari Rosenson
— the Culinary Director and Executive Chef at Spago in Beverly Hills — to see if it's worth the hype: "The best modern-era kitchen gadget is definitely the air fryer," he shared. "It's so easy to use and has so many uses. The air fryer makes cooking for one or making fries for a big group totally easy." Do you need any more convincing than that? Chicken wings, steak, donuts, churros — you name it *
chef's kiss
.*
---
Mac Mighty Chef's Knife
Don't underestimate the importance of a badass blade, folks. When it comes to cutting-edge kitchen gadgets, the
literal
cutting edge is key. The market is saturated with knives, so we did the research for you, and the final verdict? The
Mac Mighty MTH-80
. It's dependable, sharp, comfortable to use and a consistent crowd favorite. For an expert opinion, we got acclaimed actor and restaurant owner
Danny Trejo
to weigh in. "Who needs a cutting-edge gadget when you have a machete? It's my favorite tool in the box, and not just because of my role as Machete in
Spy Kids
," he shared. "I use it for pretty much everything at
Trejos Tacos
. Carnitas, steak asada, beef barbacoa — none of it would taste the same without the machete's touch." Oh, and when we asked him what makes it so special? "I can't tell you!" He shrieked. "It's top secret. I'd have to kill everyone who reads this!! HAHA!" Listen to Danny and get yourself a blade that'll have everyone begging for your tricks.
---
June Smart Oven
Dehydrator, slow-cooker, broiler, toaster, warming drawer — all in one sleek appliance. Behold the smart oven, the future of home cooking. While there are several to choose from right now, we're big fans of the
June Smart Oven
— a stellar-looking gadget that serves up 12 cooking appliances in one magic machine. To get further insight into the product, we tapped
Jacqueline King Schiller
, chef and author of Pescan: A Feel Good Cookbook, for her two cents: "I recently removed the built-in microwave in my kitchen and replaced it with a smart oven. I'm thrilled with the outcome," she said. "It's a huge space saver because it combines the function of multiple appliances. It also takes just a few minutes to heat up so it's a time-saver as well." So, word to the wise? Reduce the number of mediocre gadgets in your kitchen and upgrade to just this one epic product.
---
Dacor WineStation
An automated, temperature-controlled, four-bottle wine dispensing and preservation system — need we say more? The
Dacor

WineStation
is one of Founding Partner
F. Ron Smith
's favorite gadgets that he integrated into his former home at 169 North Canyon View Drive. So when he
sold
the residence back in 2018, you better believe both involved parties were happy — with a happier hour, no less. All you have to do is choose your preferred wine and just the right amount, from a taste to a half or full glass, with the simple touch of a finger. The state-of-the-art WineStation maintains the freshness of your favorite wines for up to 60 days without the loss of flavor or natural aroma.
We'll drink to that
.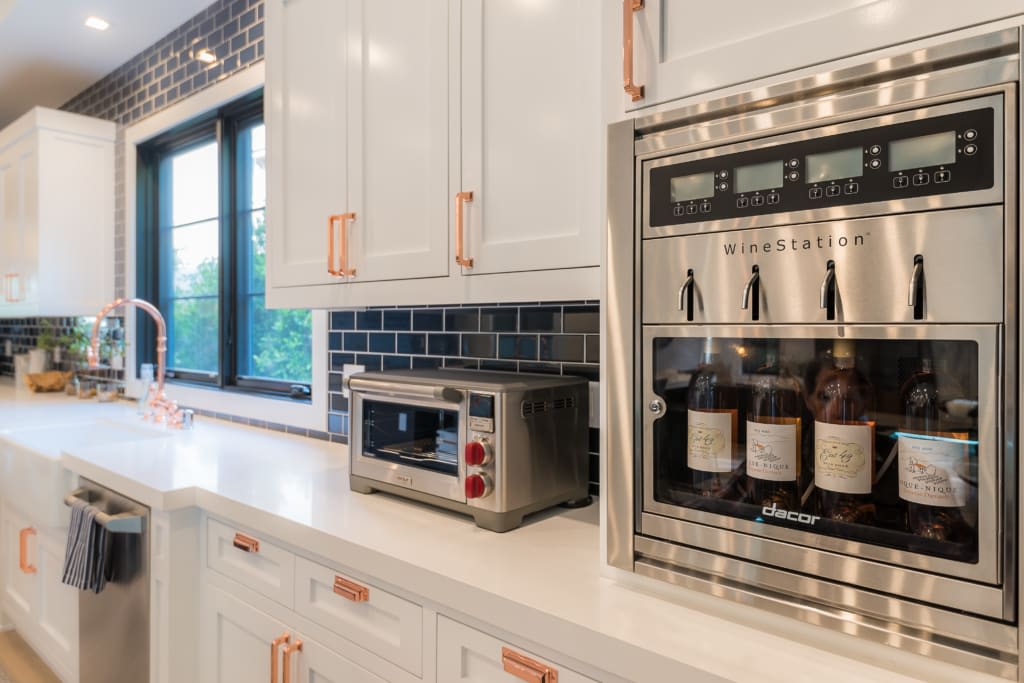 ---
Joule Sous Vide
Hugely popular among modern-day chefs, sous vide is the process of vacuum-sealing ingredients — from steak to eggs to salmon — in plastic and cooking it slowly in a temperature-controlled water bath. It's a bit of a science but results in perfectly cooked food, so we're here to narrow down your options to just one must-have gadget: the
Joule Sous Vide
. This easy-to-use wand heats water to the right temperature and connects to your smartphone via Bluetooth, allowing you to see the food's doneness via the Joule app. Dinner comes out predictably perfect, every single time — plus, it's uber sleek and compact. Two birds, one stone.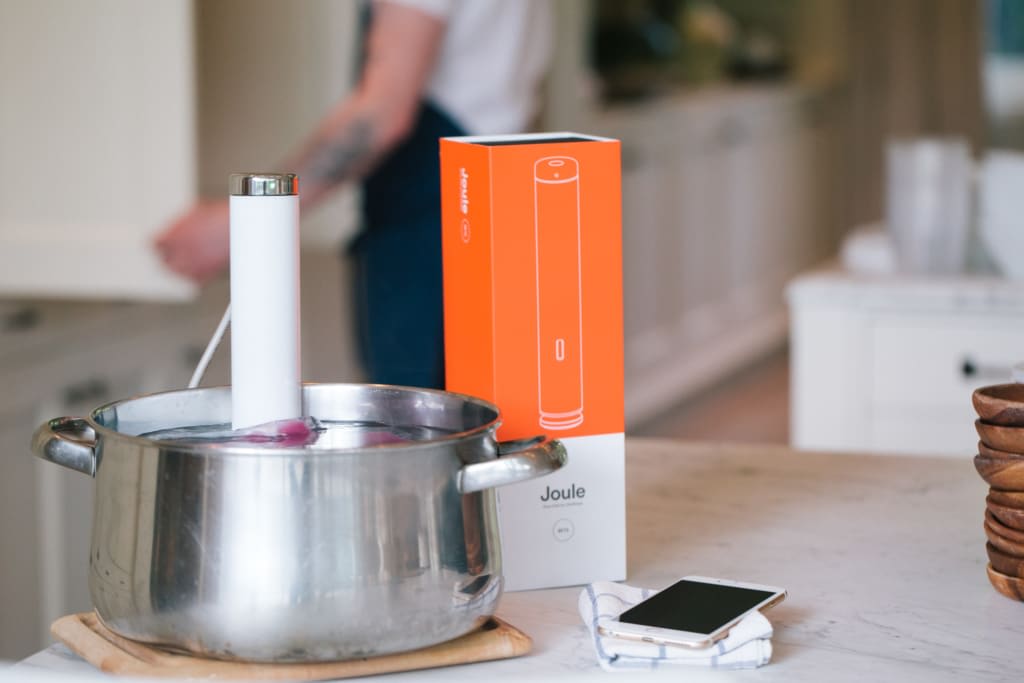 ---
What kitchen gadgets are on your radar this year? If you're interested in learning more about products that'll up the ante on your home's selling price, shoot us an email at

[email protected]

and let's chat
.