Here's what's happening in your neck of the (West)wood.
When it comes to understanding the ins and outs of Los Angeles, the SBP team is the ultimate know-it-all (in the best way possible, of course). So we figured why not put this urban expertise to use? We're kickstarting our insider's guide series with an epic directory of Westwood that points you in all the right directions—from killer restaurants to stellar theater performances. Get a glimpse of our Westwood handbook below and start exploring.
Fuel Your Day at Espresso Profeta
Every morning in Westwood starts with a mind-jolting coffee from

Espresso Profeta

. The cozy brick-walled coffeehouse has a leafy outdoor patio that'll transport you right to Paris. But, guess what? You're in the thick of Westwood just moments from UCLA. This is the perfect spot to sip on some of the best brew in town, bust out some work or chat with friends over a horchata morning bun. From here, you're ready to jumpstart a sweet day in Westwood.
SBP Pick: A bold shot of espresso (we like to get straight to the point).
Grab Breakfast at Clementine
First comes coffee, then what? Breakfast, obviously. Clementine is an absolute must for the SBP team. The family-owned bakery and café serves up delish pastries (hello blueberry sour cream coffee cake muffin—quite the literal and figurative mouthful) and a wide array of breakfast goodies. Clementine is a Westwood staple so be sure to tack it on your to-do list.
SBP Pick: Scramble #2 (chorizo, roasted poblanos, chives and Manchego cheese).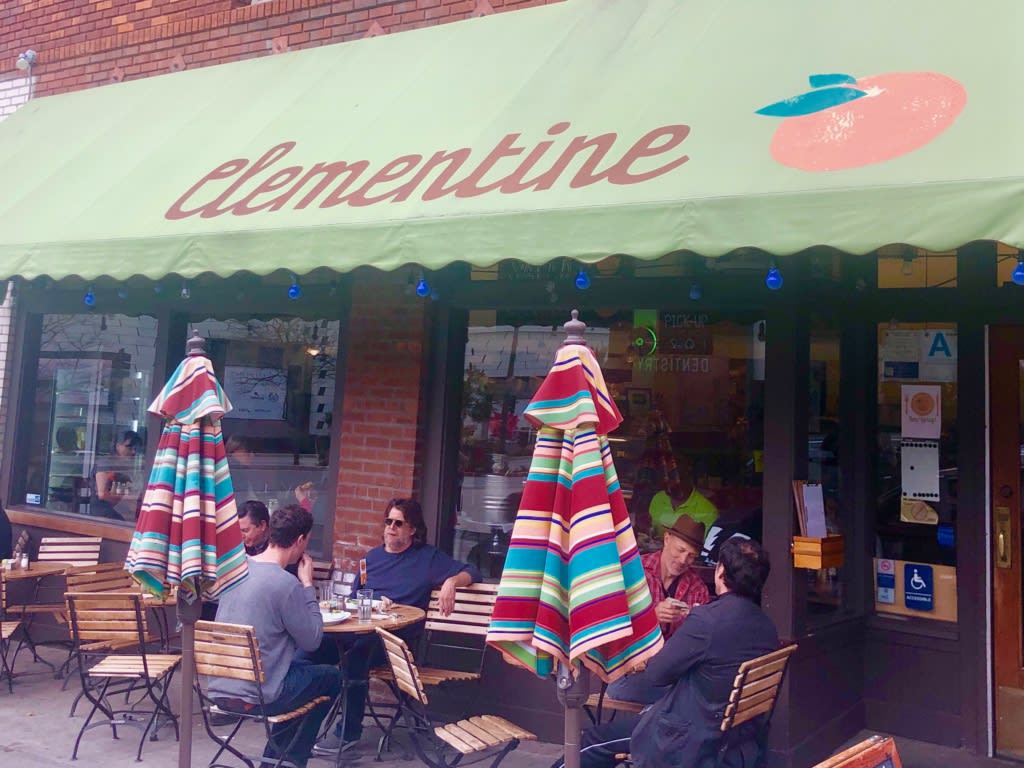 Take a Walk in Holmby Park
You may think green space isn't easy to come by in Los Angeles, but Holmby Park is an idyllic urban respite amid Westwood. After your morning espresso and breakfast at Clementine, take a literal walk in the park and revel in your lush surroundings. Better yet? Bring a book, find a bench and start your morning with some much-needed calmness.
SBP Pick: Do two laps for a light 1.25 mile walk.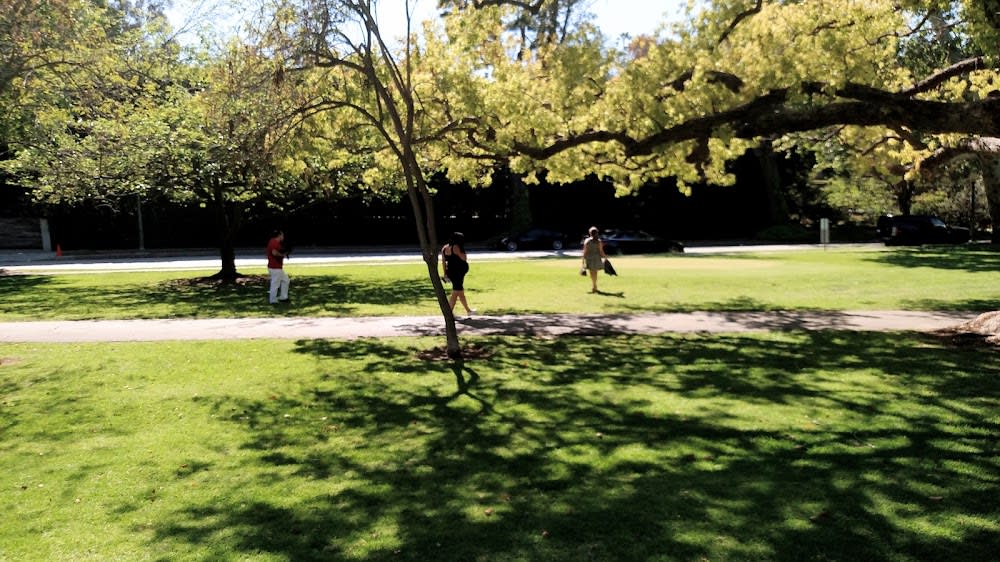 Lunch at Fundamental LA
What's a city guide without hitting all of the best eateries? Fundamental LA is a modern neighborhood restaurant in Westwood dishing out creative cuisine made from the freshest farmer's market ingredients. The vibe is bright and airy, bringing some sweet coastal flair to the heart of West LA. And while their dinner is totally tastebud-blowing, stop by for lunch and order our SBP favorite below.
SBP Pick: Smoked Mahi Mahi sandwich with red onion, tomato, iceberg and lemon aioli on multigrain bread.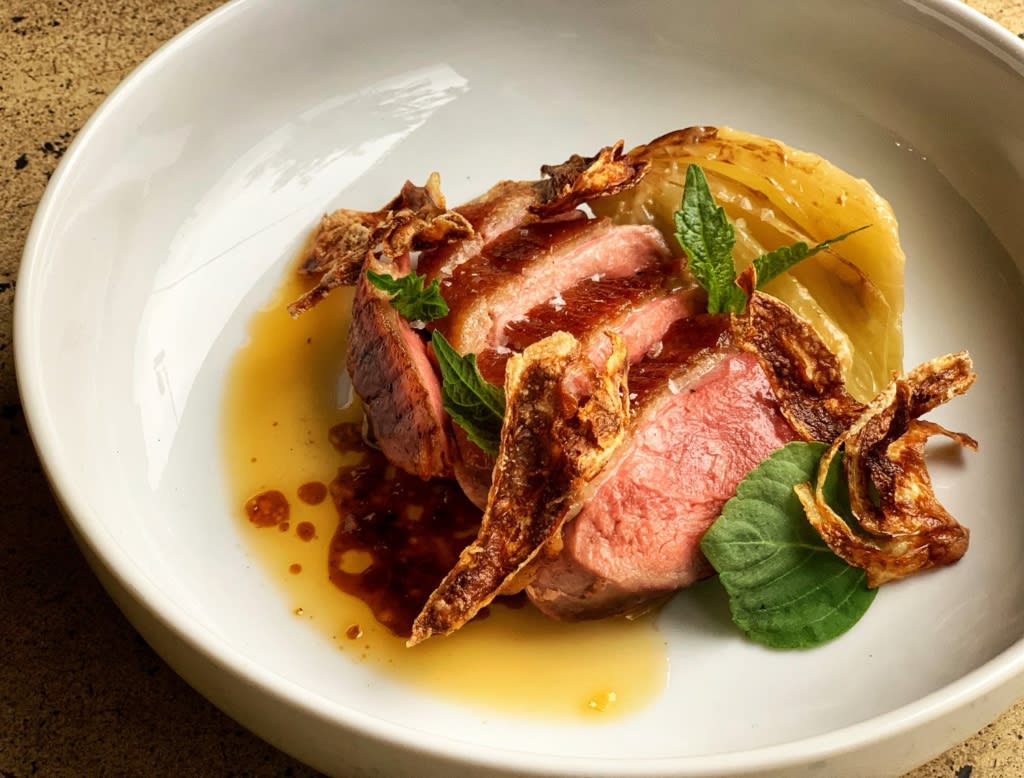 Get Your Hands Dirty at The Apple Pan
No visit to Westwood is complete without a visit to The Apple Pan. A bona fide city staple, the long-running diner has been dishing up classic American fare from its tiny counter since 1947. Take a seat at the retro counter, order yourself an insane Hickoryburger—topped with mayonnaise, pickles, lettuce and special sauce—and finish off your meal with their famous apple pie. Los Angeles isn't all about avocado toast and green juice, folks.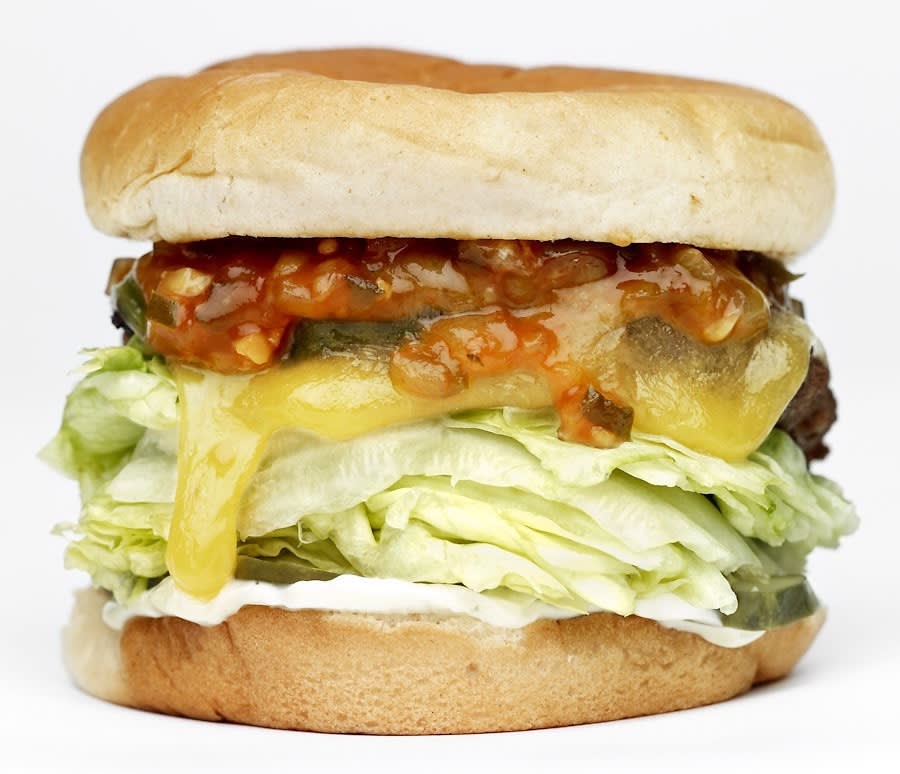 Devour at Hamasaku for Dinner
What can we say? We're total foodies. Hamasaku is a sweet little Japanese spot tucked into a corner of a strip mall on Santa Monica Boulevard, making this joint one of the best hidden gems in LA (shhh, don't tell). Their innovative small plates and sushi are beloved amongst the SBP team and celebs alike, and—believe it or not—your dinner won't totally break the bank. Here, the ambiance is so chic that you'll feel like you're in an upscale Tokyo sushi bar.
SPB Pick: The Lourd Roll with spicy tuna, avocado, tempura flakes, spicy rice, mango, soy paper & jalapeño sauce.
Treat Yourself to Saffron & Rose
We could tell you to head to Diddy Riese for their iconic ice cream sandwich after dinner, but we prefer to stray from the status quo on the SBP team. That's where Saffron & Rose comes into play. The Persian-style ice cream joint churns homemade organic ice cream in a range of regional Middle Eastern flavors, spanning from white rose to saffron & pistachio. Intrigued yet? Have a taste and get back to us.
SPB Pick: Saffron & pistachio ice cream in a waffle cone.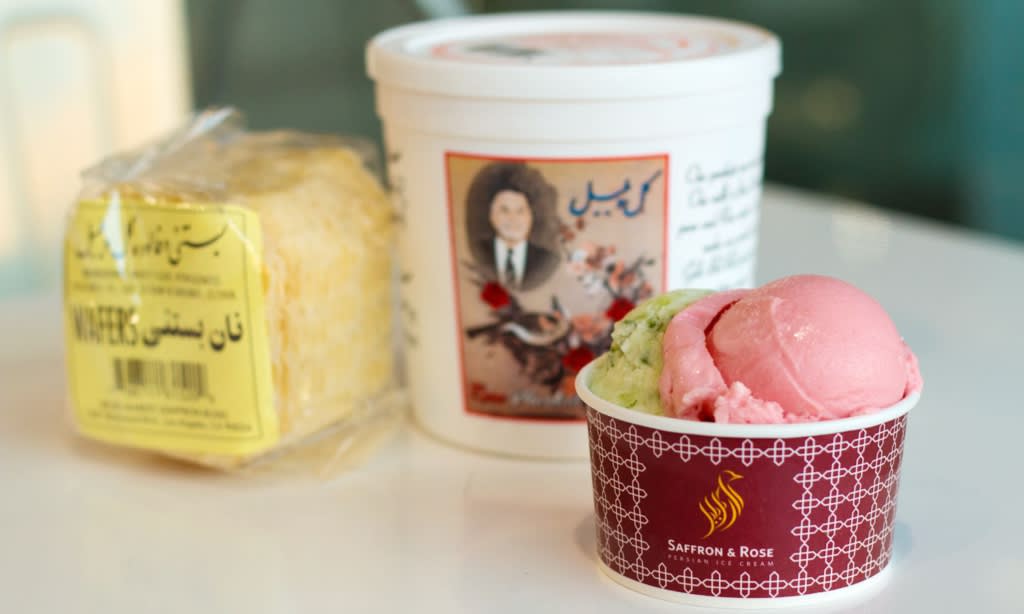 Catch a Play at Geffen Playhouse
Betcha didn't know that Westwood has one of the best live performance theaters in LA, did you? The Geffen Playhouse is renowned for its intimacy and mix of classic and contemporary plays, often starring big-name Hollywood talent. The theater puts on around three to five plays a year, wowing the audience time and time again with their remarkable performances. Check out our latest fave below, but be quick—it only runs until March 24th.