Get lost in desert decor
Interior design trends are in a constant state of evolution, and while some quickly come and go, there's one in particular that's stuck with the SBP team. Say hello to desert modern decor. Believe it or not, you needn't endure 115° weather to live in a bohemian chic abode inspired by arid badlands. So, if you're looking to update your interiors with a trend that's taking LA by sandstorm, read up on our essential design steps below.
Add a touch of leather
As if you needed another reason to integrate leather into your interiors. Desert decor is all about simplicity, and sleek leather furnishings have the power to create a worn-in yet contemporary ambiance without all the fuss.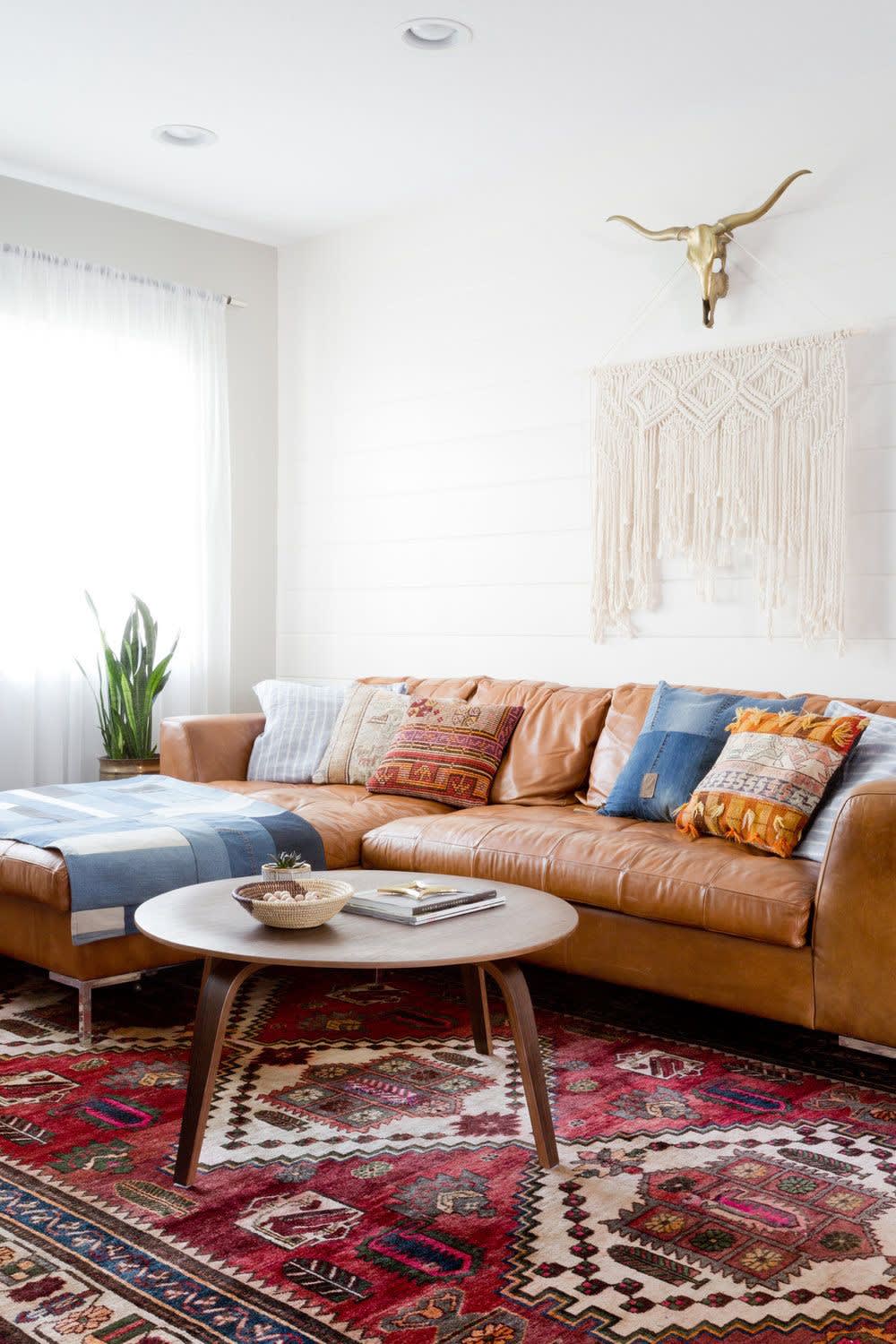 Create a natural + abstract vibe
Desert design has this beautiful way of combining both the old and new—nodding to the wild west while remaining topically avant-garde. So, allow a bit of self-expression to come through by intermixing abstract and pastoral art. The desert vibe is all about creating a continuum of vintage and modern accents.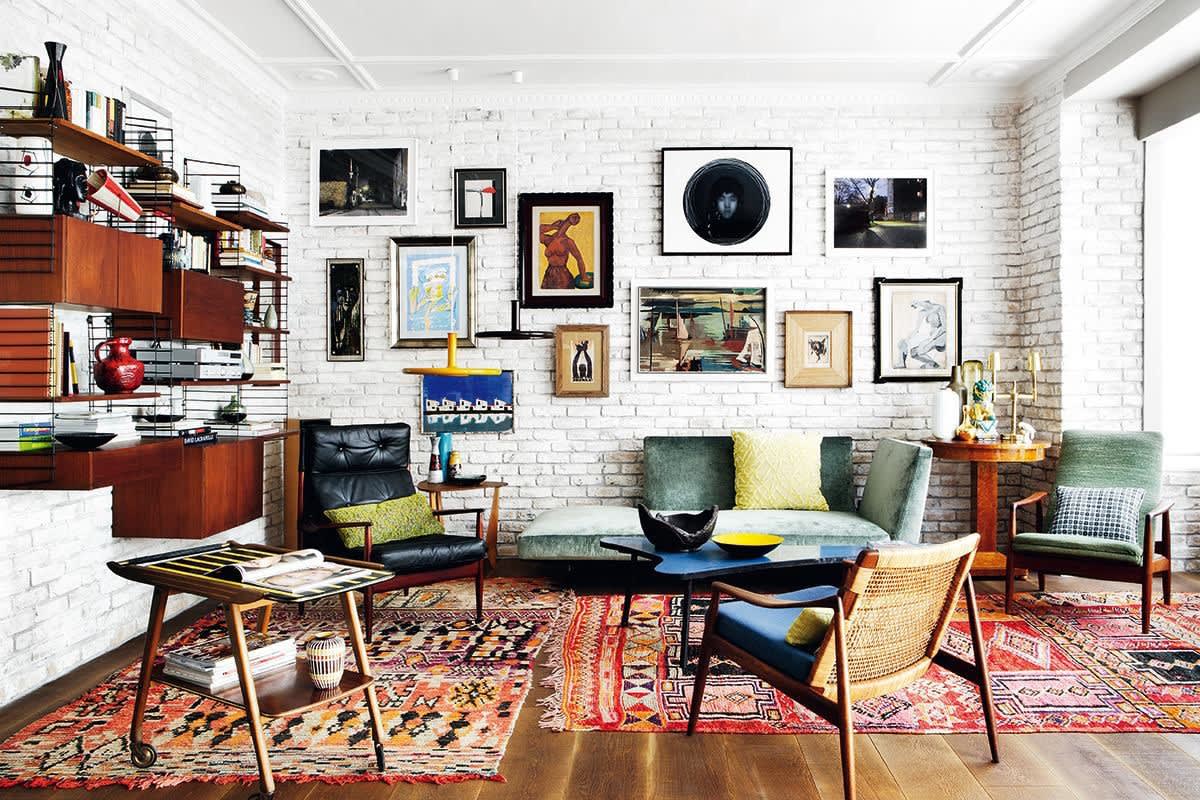 Rusticize your wood
If you really want to nail down chic desert interiors, rustic wood finishes are a must. Out with the shiny, deep mahogany that's killing your vibe—time to bring in vintage pieces like a reclaimed farmhouse dining table, sliding barn doors and raw wood edge countertops. Get your hands dirty and bring your abode to life.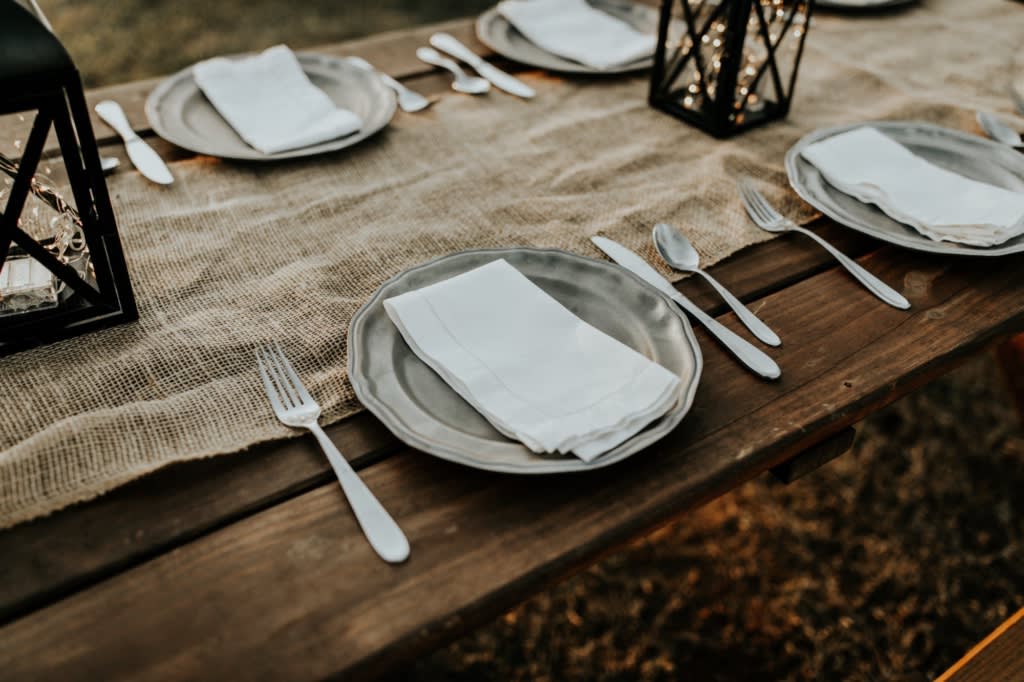 Layer in earthy textures
If you've hung out in Joshua Tree, you know what we're talking about. Desert details fuse bohemian eclecticism with various worldly textures, which is most often translated via Moroccan rug pillows, indigo textiles, basket weave pendant lights and so much more. This is your chance to mismatch and get funky.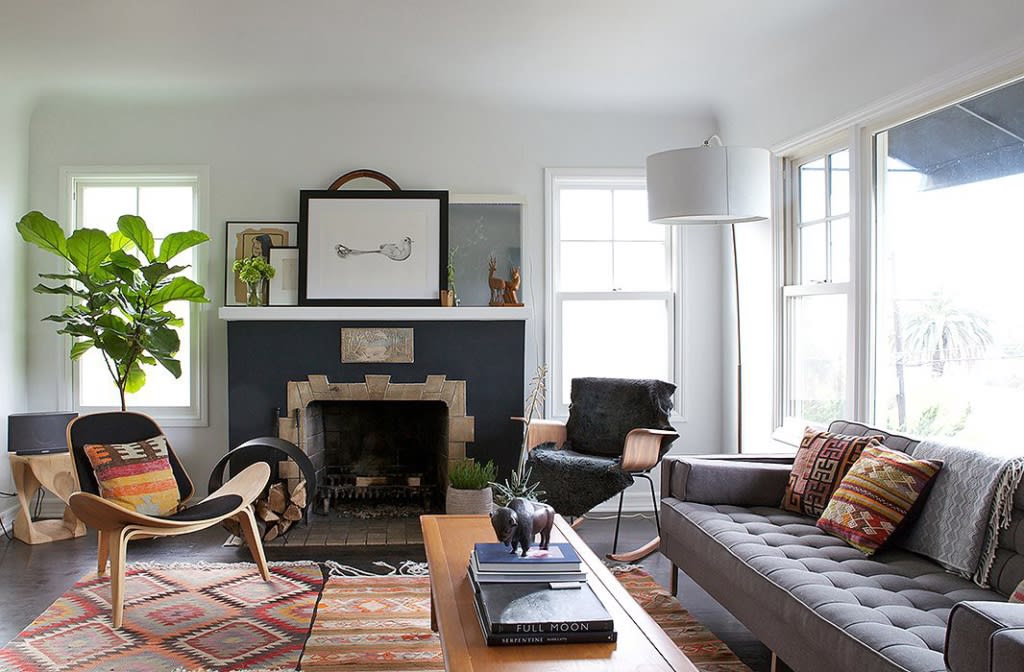 Decorate with greenery
Sure, desert climate denotes a lack of vegetation, but what about cacti? Or succulents? Luckily, the two are incredibly popular—primarily because they're remarkably hard to kill. But also because they create a totally cozy, livable ambiance that's pivotal in desert modern decor.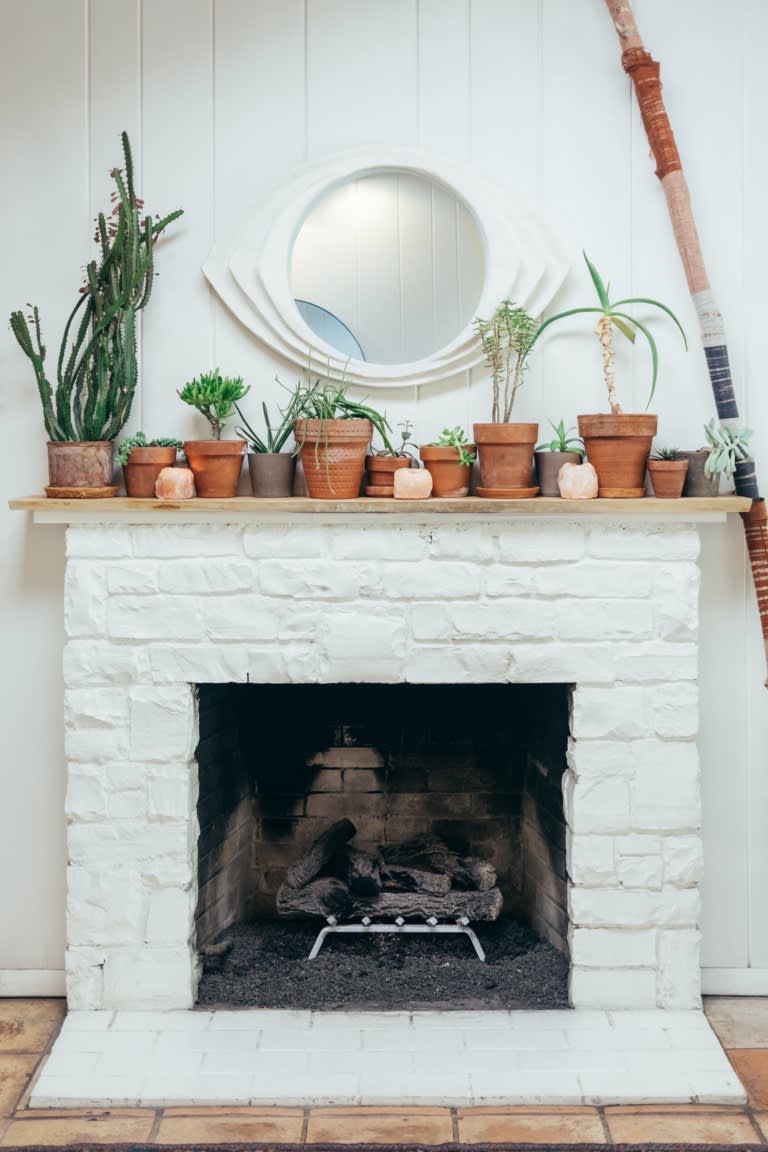 Bring in some southwest flair
Geometric designs are synonymous with modern desert flair. And what better way to bring the American West to life than with a vibrant, southwestern rug? Patterned carpets and runners are the ideal way to add a pop of color while remaining tremendously subtle. And the best part? Creating a varied palette of hues completely ups the ante on your desert game.