When it comes to interior design, each SBP team member has an entirely different take—which makes sense, considering we all have varying zodiac signs (that might be the most LA thing we've ever said, but we stand by it). So if you're on the path to discover your own unique style or looking to spruce up a boring old space in your digs, take a peek at our SBP home design horoscope and start aligning the stars…indoors, that is.
Aquarius (January 20 – February 18)
A typical Aquarius is eccentric and sociable, which means they're usually inviting friends over for small gatherings, like wine-fueled book groups (probably to discuss some edgy sci-fi novel). That's where simple, open-concept living spaces come in clutch. Bring in industrial-style finishes, modern Scandinavian furniture, lots of glass and find that one unconventional piece that conveys your unique taste.
Pisces (February 19 – March 20)
Imaginative, artistic and gentle, Pisces—like Yvette—opt for chic, beachy finishes to capture their laidback yet refined taste. Integrate a few relaxed social spaces into your humble abode (like cozy breakfast nooks clad with linen and lots of vintage pillows), reach for subtle shades of lavender and explore your local, hipster gallery for eclectic art pieces that capture your free-spirited personality.
Aries (March 21 – April 19)
Aries are often big adventurers who enjoy the simple things in life. That's where minimalist design is absolutely key, so you can focus your energy on what fuels you rather than decorative clutter. So bring in some functional design accents, like gallery walls with mementos from your travels, and bright pops of red to capture your fiery personality, of course.
1137 Indiana Avenue, Venice
Taurus (April 20 – May 20)
Earth signs like Morty need to live in comfortable, organic spaces with the best of everything, whether that be deep leather sofas, notable artwork, soft throw pillows and blankets or pastel Persian rugs. Make your home home a cozy little haven that doesn't skimp on quality.
627 Euclid Street, Santa Monica | Sold
Gemini (May 21 – June 20)
Geminis often crave variety and can't stay devoted to one specific decor style for too long. So, if you're an air sign, spend time creating a traditional living canvas—whether that be a bright white or subdued color palette—then introduce bold prints (green and yellow are your colors, Geminis), textures and design accents to spice things up.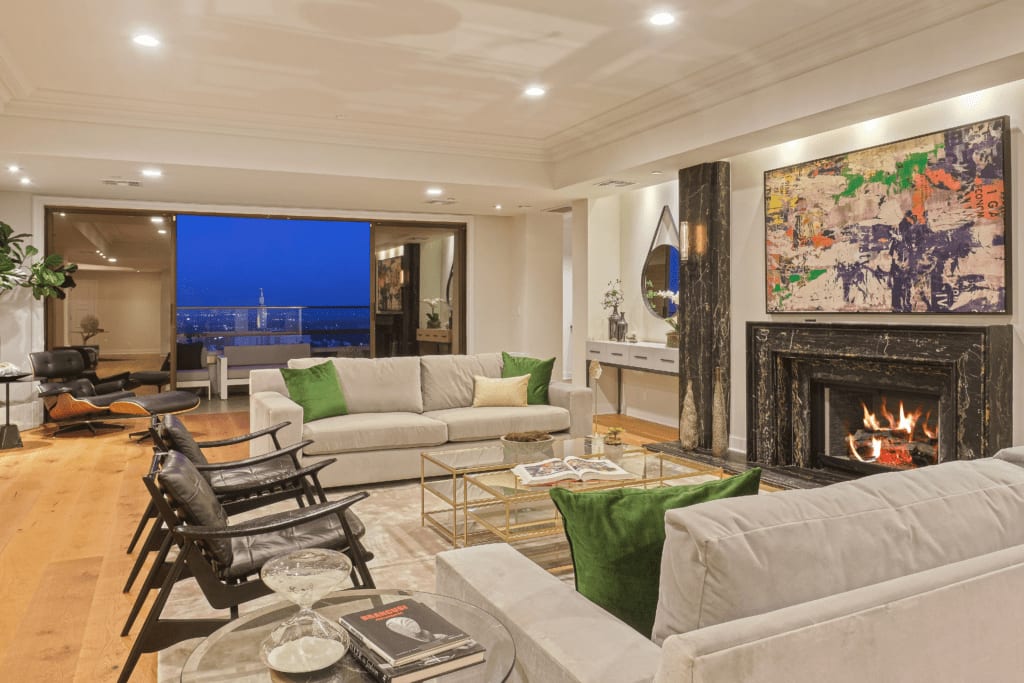 Cancer (June 21 – July 22)
Cancers like Sewit thrive in simple, calming, white living spaces (they are ruled by the moon, after all). Be sure to integrate lots of shelf space so you can surround yourself with sentimental pieces, like framed photos or travel souvenirs, and invest in a big, rustic dining table so you can cherish moonlit evenings alongside family and friends.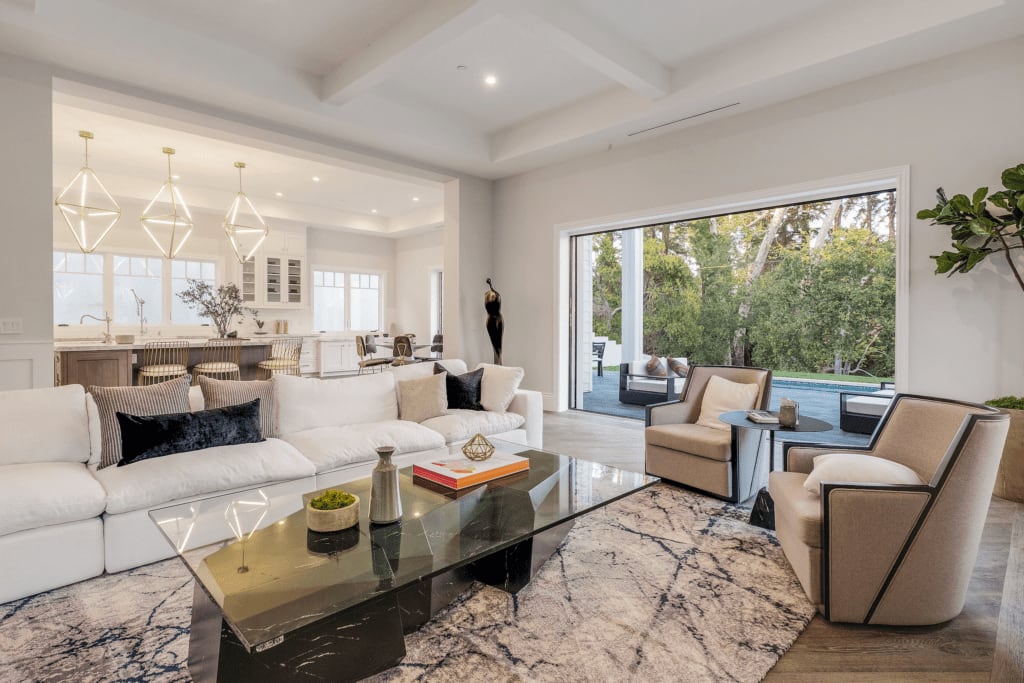 1116 South Carmelina Avenue, Brentwood
Leo (July 23 – August 22)
F. Ron and Brandon are both Leos, which should come as no surprise. Represented by the lion, Leos are their best selves when embraced by rustic wood elements and, of course, fireplaces. Create a soothing living environment by accenting modern, minimalist furniture with deep hues, like red, turquoise and sandy brown.
Virgo (August 23 – September 22)
Virgos like Hannah tend to be design perfectionists, meaning their homes are uber clean and zen-like. So if you're an August or September baby, consider bringing in soothing earth tones, like green and dove gray, unique organization systems (what's up Marie Kondo) and subtle spurts of color, whether that be through flowers or coffee table books.
Libra (September 23 – October 22)
Libras strive to create equilibrium in their lives, which means they frequently lean toward creating spacious, symmetrical spaces. Sounds a bit like Trevor, huh? Air signs thrive in elegant homes filled with plenty of beautiful objects, from bold art pieces to big dining tables that serve as focal points (which sounds about right, considering Libras love to host dinner parties).
1035 Berkeley Street, Santa Monica
Scorpio (October 23 – November 22)
Courtney is the perfect example of a Scorpio who loves both plain, basic whites and beautifully daring colors, like crimson and black. So let's find that happy medium, shall we? Revamp your living space with neutral furniture, whether that's super traditional or modern, then add in exciting splashes of rust orange. And if you're feeling especially spunky, find some bold art to deck out your walls.
11284 Chalon Road, Brentwood
Sagittarius (November 23 – December 21)
Both David and Rick are Sagittarius, and while you may think they have different taste, their design tendencies are pretty dang similar. Flexible, curious and always ready for the next adventure, Sagittarius signs flourish in home settings replete with plenty of indoor plants to satisfy their love for the outdoors and collectibles from their trips around the globe, like religious artifacts and books.
10844 Rochester Avenue, Westwood
Capricorn (December 22 – January 19)
A Capricorn loves traditional decor with a modern twist, like leather sofas, rustic wood cabinetry and vintage accessories that are timeless yet fresh (and of course high-end). Have you figured out that we're talking about Nathan yet? If you're also an earth sign, settle on a neutral color palette then bring in rich finishes and colors, from hardwood floors to ceiling beams and spatters of navy.
446 25th Street, Santa Monica