Whether you're itching to give your kitchen a makeover or simply looking to up the value of your digs when bringing it to market, it all boils down to one of many major decisions — the countertops. So, what type is perfect for you? Is it a stunningly veined marble, or maybe a French butcher block? We tapped the experts, from acclaimed chef to designer duo and our very own SBP agents, to get the lowdown on each option so you can embark on a kitchen upgrade with total confidence this year.
---
GRANITE
A stunning natural stone, granite is one of the hardest materials in the world, and — because no two pieces are the same — it functions as a true piece of art in your kitchen, ultimately adding value to your space. "A simple black absolute granite is one of the most cost-effective yet classic countertops out there, either with a honed or leathered finish," said designers . "We definitely expect to see a lot of it in 2021." It's highly durable, resistant to heat and scratches, and — when properly sealed — deflects any liquid or stain. As SBP Associate Partner shared, "Any natural stone like granite can be made non-porous with the right treatments done by professionals." So if you have a little one running amuck in the house, consider granite your guy. Just know that it's a labor-intensive installation, so what you get is what you keep for the long-term.
​​​​​​​
THE HIGHLIGHTS
Highly Affordable
Resists Chipping & Scratching
Each Piece is Unique
Stands Wear & Tear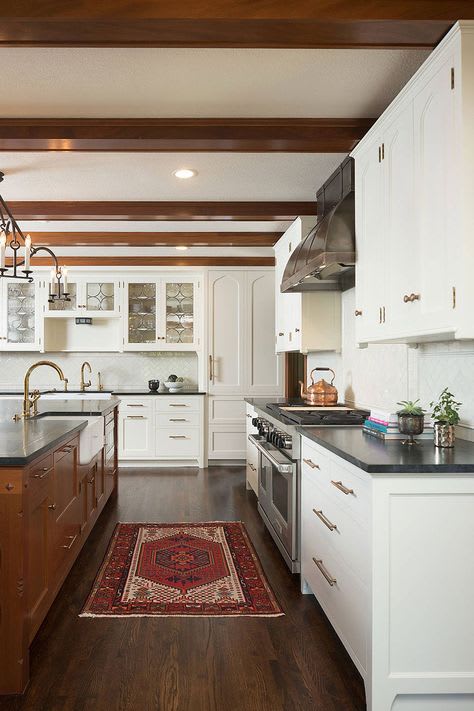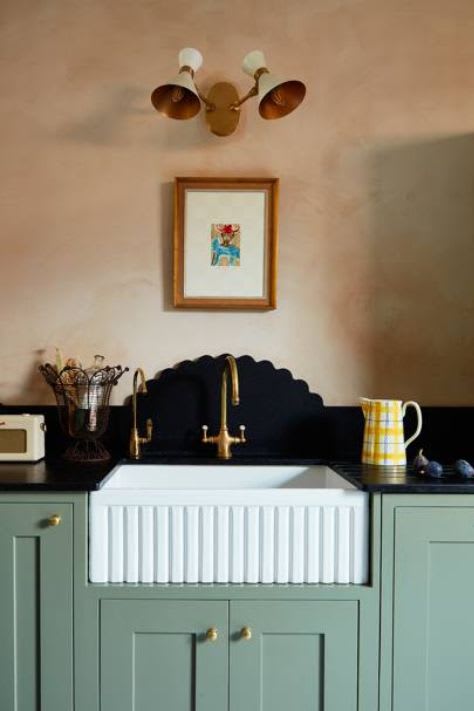 Courtesy of Perfitt Richards Design
---
SOAPSTONE
Sleek and smooth, soapstone is a magnesium-rich metamorphic rock that is essentially impenetrable, meaning anything that's dropped on its surface, from a hot pan to whatever new recipe you're cooking up, won't make a mark or seep in. If you're looking for a lovely patina with age, soapstone does not disappoint, but if you don't want a surface that darkens with time, it's probably not for you. All of us on the SBP team are loving the warm grey tones you can find in soapstone these days — it adds the perfect modern-yet-classic touch to any kitchen.
THE HIGHLIGHTS
Low-Maintenance
Heatproof
Naturally Antimicrobial
Nonporous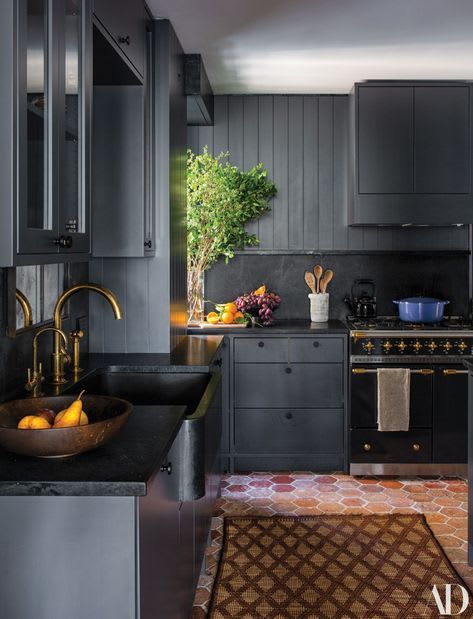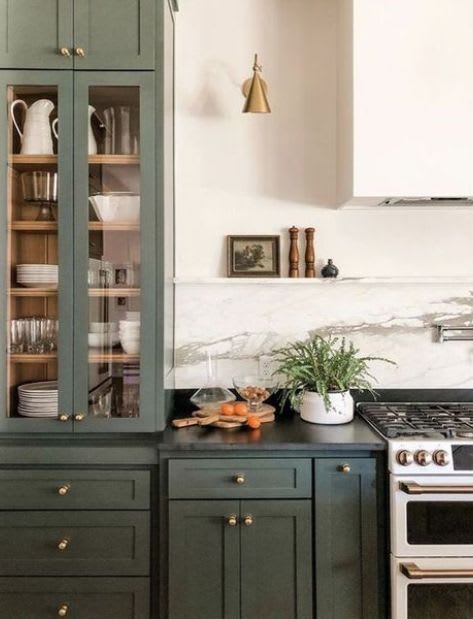 ---
MARBLE
It's a truth universally acknowledged that marble is a porous, high-maintenance surface. But, you know what? We do it anyway because it's one of the most beautiful, timeless stones you could integrate into your kitchen. Carrara marble is relatively inexpensive while a rarer, luxury stone like Calacatta has a bit of a higher price tag. The opportunities to elevate your kitchen with marble are endless, so we got renowned chef, author and restaurant owner to fill us in on the unique slab she integrated into her Westwood Village bistro, : "I chose a gorgeous purple-veined marble called, appropriately, Violetta. Even though I was warned that it would show stains and wear and tear, I wanted that soulful, lived-in look. The countertops definitely contribute to Violet's ambiance." So, the moral of the story? Be prepared for mishaps, but the aesthetic is oh so worth it.
THE HIGHLIGHTS
Long-Lasting
Highly Unique
Heat Resistant
Adds Value 
---
BUTCHER BLOCK
Warm and inviting, butcher block countertops transport you directly to Provence without leaving a dent in your wallet. While there are countless types of wood you could choose from, butcher blocks add that nostalgic, personalized flair you've been seeking in your cooking space. Take it from chef , who designed a butcher block island for her first kitchen, inspired by her time in Paris and the French countryside: "It was the most practical kitchen I've ever had because everything happened around that island. Not just chopping and prepping but also family meals, cooking classes, baking with my children, staging for parties, you name it." Like said, "Homebuyers inevitably imagine how the kitchen will work for their specific lifestyle, from the routines of their daily life to entertaining." So if you're looking to tell a story in your kitchen — dings, scratches and all (which we like to call personality) — the butcher block is surely your best bet.
​​​​​​​
THE HIGHLIGHTS
A Sustainable Option
Natural Antibacterial Properties
Variety of Colors & Styles to Choose From
Highly Affordable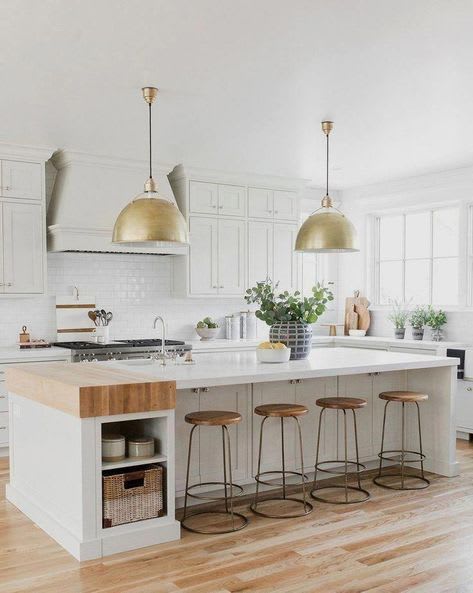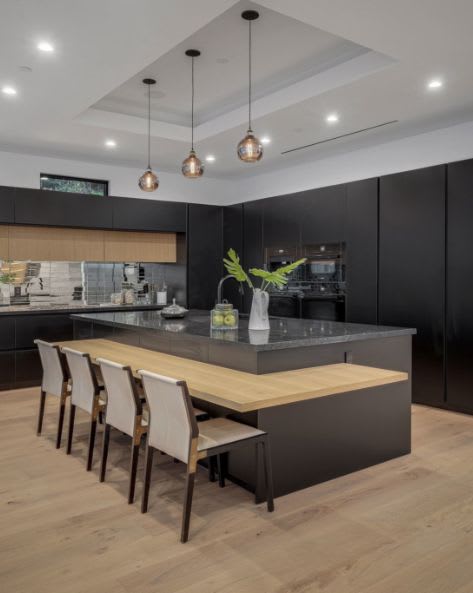 ---
QUARTZ
If you're in the market for a trouble-free countertop that delivers on a stellar aesthetic, look no further than quartz. While granite, soapstone and marble all feature natural flaws and that iconic veining, quartz is an engineered stone that's relatively uniform and foolproof. "The number one request I get from buyers is a non-porous kitchen countertop surface," said Founding Partner . "It's impossible to maintain a clean look of a porous countertop without high-maintenance costs." For that reason, quartz is an easy winner. Note, however, that it's not as resistant to heat as stones like granite, and features a smoother, more modern look than natural stones — so be sure that that's the vibe you're going for being opening your wallet since it's not the cheapest option in the bunch.


THE HIGHLIGHTS
Non-Porous and Durable
Low-Maintenance
Stain Resistant
Wide Array of Design Possibilities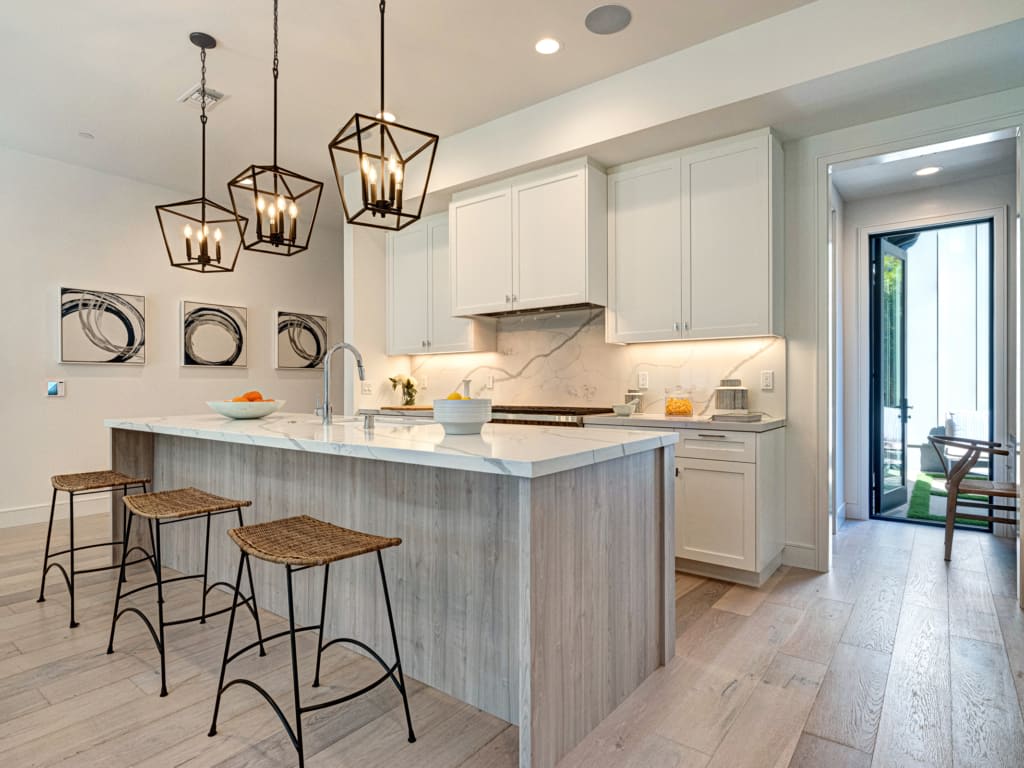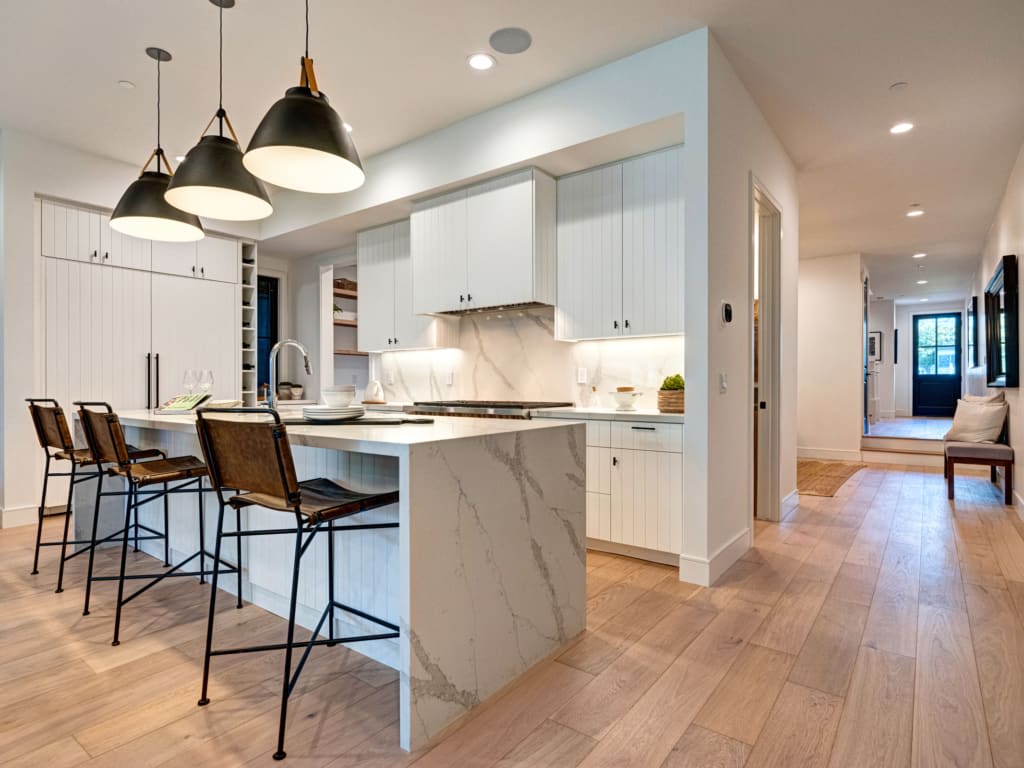 ---
Need further help finding the perfect countertop for you? Shoot us an email at 

[email protected]

 and let's chat about your best options.