Today's travelers aren't seeking a common, cookie-cutter experience. Instead, they're searching for a one-of-a-kind, tailor-made getaway (whether that's for a work trip or romantic retreat, because we all deserve some around-the-clock TLC). That's where small, independent hotels come in, serving as a beacon of light in a sea of timeworn chains. We're constantly on the lookout for the next big thing on the SBP team, so we've compiled a go-to list for boutique lodgings in Los Angeles, NYC and Miami that'll turn your next trip into a memorable, bespoke escape.
---
L O S A N G E L E S
Hotel Covell
Situated in the heart of LA,
Hotel Covell
is an impeccably designed boutique hotel that prides itself on being your home away from home. So, if you're in the market for an epic staycation or need a rec for that out-of-town friend who keeps trying to stay in your guest room, Hotel Covell is the eclectically bohemian hideaway that you've been looking for. It's housed in a 1920s building furnished with antique rugs, matte brass details, skylights and a buzzy wine bar serving up more than 150 types of vino…need we say more?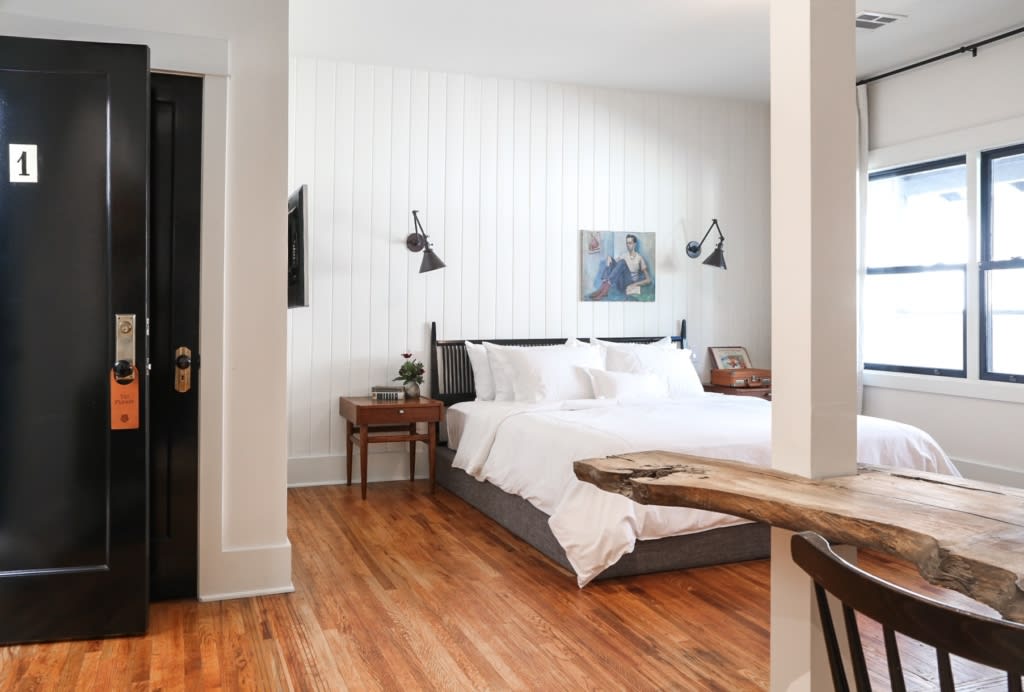 The Surfrider
No LA escape is complete without a little ocean time, but finding an independent hotel on the coast isn't always an easy feat. That's where
The Surfrider
in Malibu swoops in. Located on the iconic PCH across from the world-famous Surfrider Beach, this modern California beach house is a contemporary seaside oasis with only 20 rooms that are the epitome of chic minimalism. As a guest, you have access to their idyllic rooftop deck where farm-to-table cuisine is matched with a Restoration Hardware aesthetic. Talk about the ultimate California dream.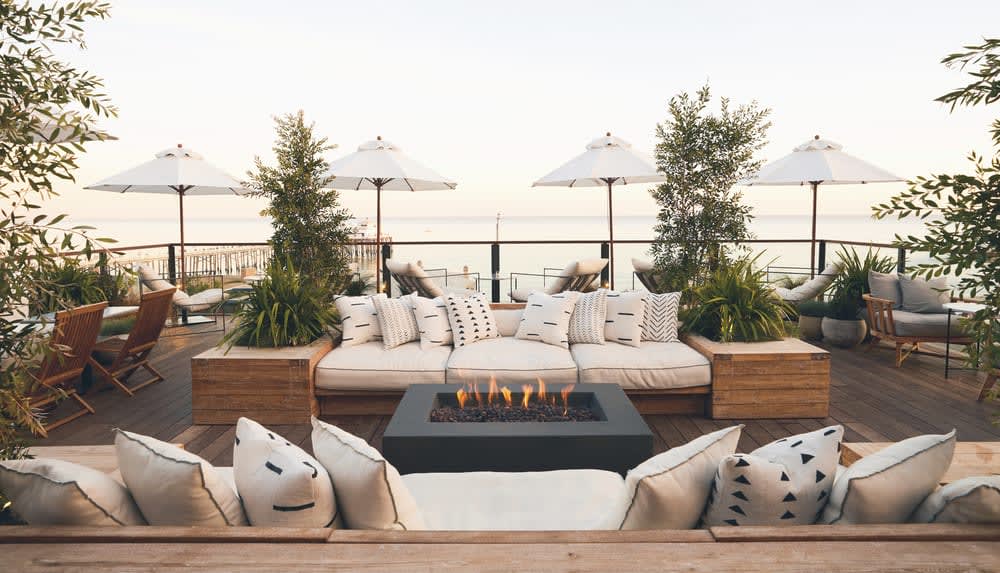 ---
N E W Y O R K C I T Y
11Howard
Situated in SoHo, 11 Howard is where Danish minimalism meets New York realism, resulting in a relaxed, smartly curated place to stay. The hotel has what's known as a "conscious approach to hospitality" which, in other words, means sustainable design, thoughtful service, community philanthropy and more. So when you book a room at 11 Howard, you know you're doing some good in the world. The natural materials, subdued colors and bespoke furniture are what will keep you coming back for more, though.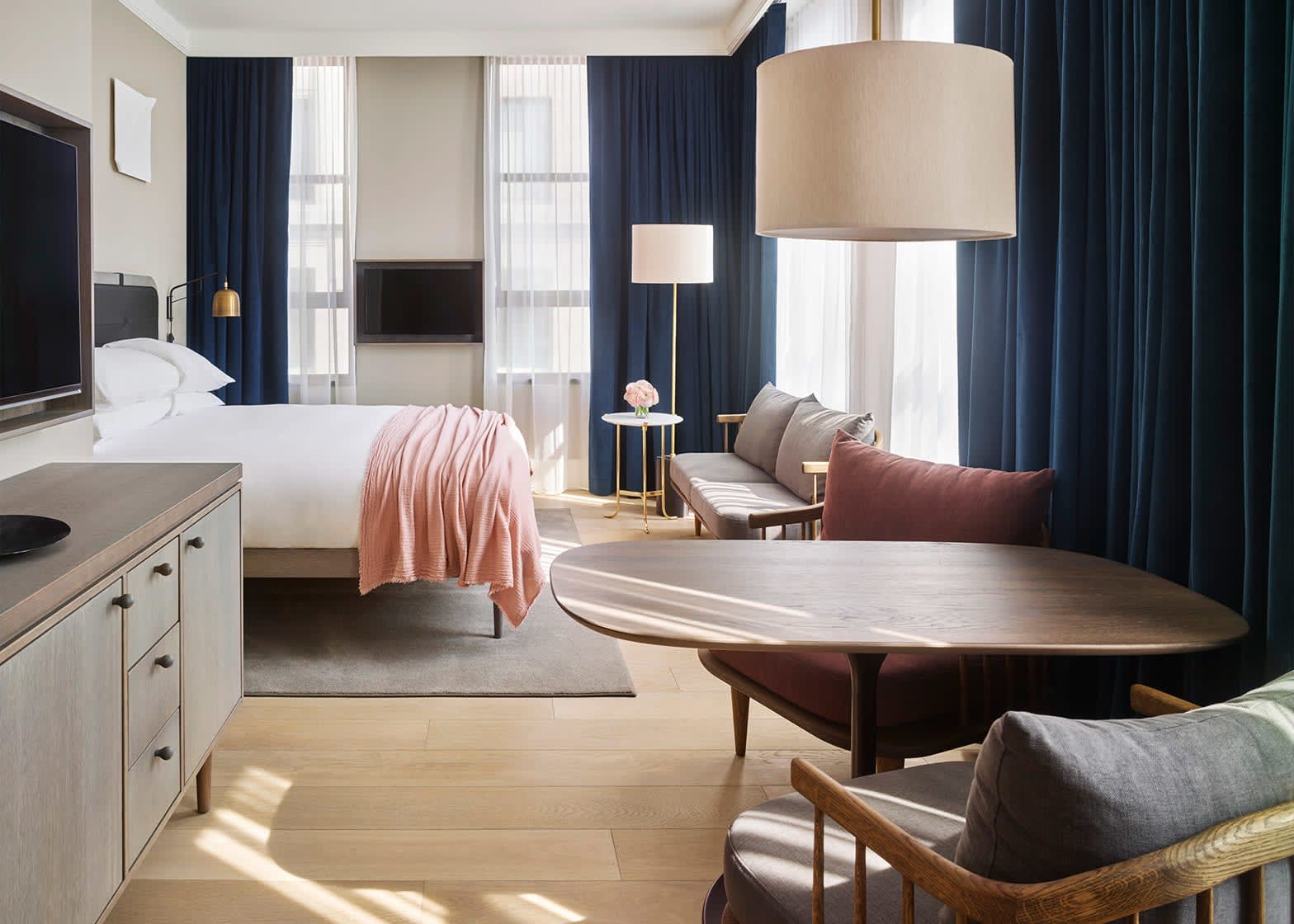 The Ludlow
Tucked away on the Lower East Side,
The Ludlow Hotel
is one of New York City's hottest boutique hotels renowned for its cozy yet industrial ambiance. The brick high-rise is replete with repurposed wood beams, large casement windows and distressed limestone fireplaces, giving the Sean MacPherson-designed spot a highly authentic feel. It's the perfect example of a boutique hotel managed by a small hotel group, which means a high-quality, personalized brand without the typical constraints of a major hospitality corporation.
---
M I A M I
The Betsy
The Betsy is, without a doubt, South Beach's quietest, most relaxed boutique destination that makes you feel like you're a million miles away from the Miami craze. With thoughtful amenities, extraordinary service and contemporary yet colonial-inspired suites, The Betsy combines elegant design with the simple beauty of a tropical hideout. Just consider the hotel your zen hideaway at the threshold of South Beach's vibrant nightlife.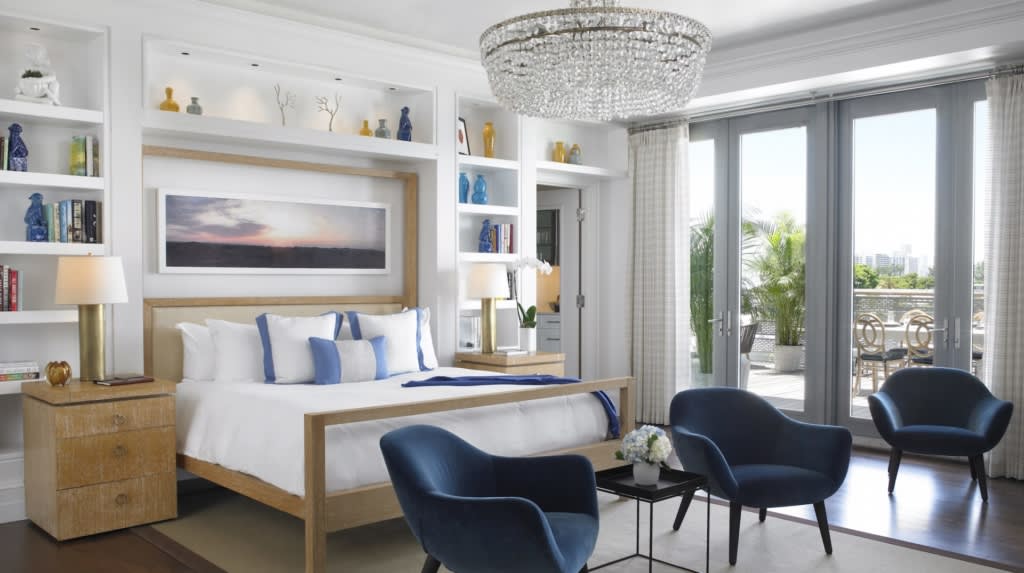 Faena Hotel
In a land of tried-and-true chains,
Faena Hotel
puts a unique, glamorous twist on beachfront vacationing. Set within the iconic 1947 Saxony building (which was a lavish hotel where Marilyn Monroe and Frank Sinatra performed back in the day), Faena has a rich South American vibe with upscale Art Deco details throughout its eclectic interiors. Simply put, it's Miami's ritziest boutique option that'll have your jaw dropped at every turn. Oh, and did we mention that the butler service is totally over the top? Take off your shoes and get comfortable.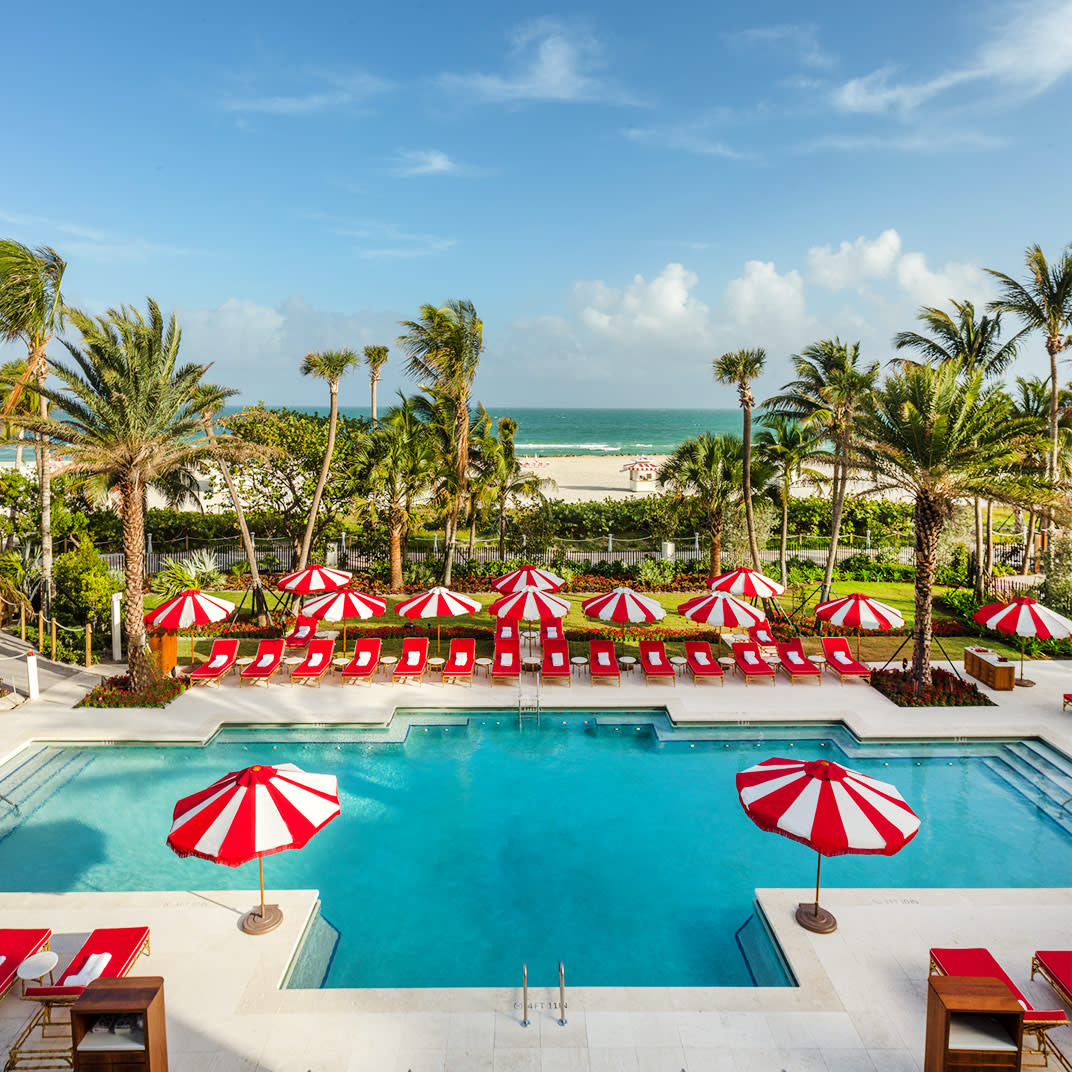 So, why are we booking stays at these six boutique hotels? It's simple, really. If you go the big box route, your experience will always be the same—regardless of where you are in the world. But if you go boutique? You'll have an authentic experience that's distinctly special each time. After all, we should all try to think local in a time of standardization. Are there are any unique hotels you think we should know about? Shoot us an email—we'd love to hear them.