With a plethora of incredible decor shops and best-in-their-class interior designers, navigating LA's home decor scene can be overwhelming. But lucky for you, Smith & Berg Partners has spent A LOT of time in beautiful homes, meeting with the best in design to give you the up-to-the-minute lowdown on what's cool right now. Whether you're seeking the perfect vintage piece, stylish tabletop accessories or magazine-worthy furniture, we've compiled the ultimate list of stores that'll help you transform your abode into a haven of style and sophistication. Let's go shopping.
House of Porter
When it comes to creating a perfect California lifestyle with a touch of European flair, no one does it better than our friend, interior designer Jen Porter of House of Porter. Located on Montana Avenue in Santa Monica, her retail shop features stunning, effortlessly stylish items for the entire home, including kitchen and dining accessories, bed linens, pillows, rugs and so much more.

F. Ron Smith adds, "Jen utilizes her incredible esthetic and eye for color, along with her clear vision of the finish line to create a unique home decor experience for each client she works with; her design services are unrivaled." Bonus points for tacosandtequila.com readers who drop our name!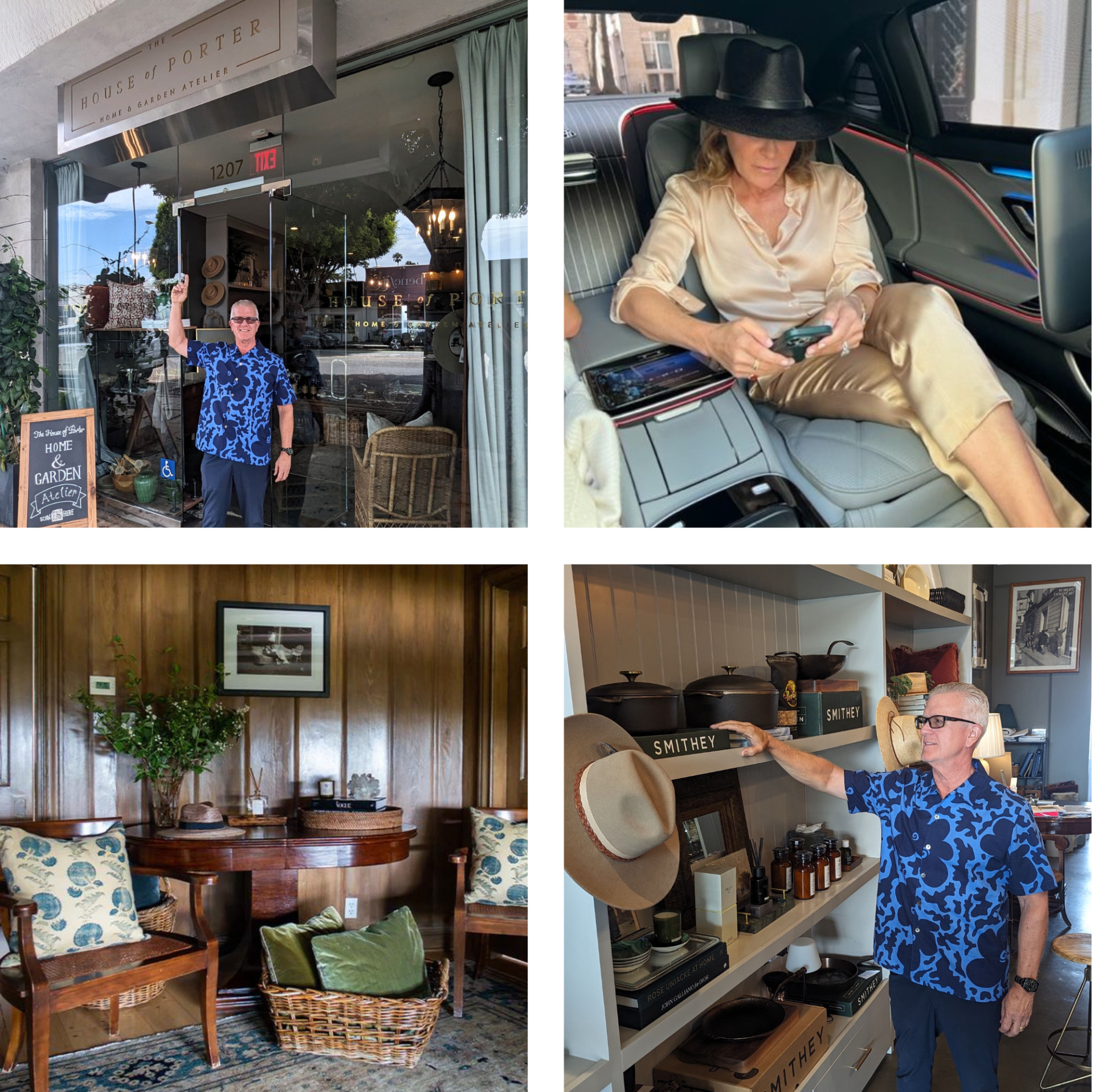 Bottom Left Photo Courtesy of House of Porter
Olive Ateliers
If you have Instagram, there's a good chance you've already heard of Olive Ateliers. Nestled in the heart of Los Angeles on Mateo Street, the shop drops unique releases of imported and curated inventory on a first-come, first-serve basis. Whether you're in the market for meticulously crafted ceramics, thoughtfully designed textiles or vintage wooden stools, Olive Ateliers offers chic, one-of-a-kind pieces that fuse modern luxury and bohemian charm. Their in-person drop is today, August 12, and their next online drop is August 16!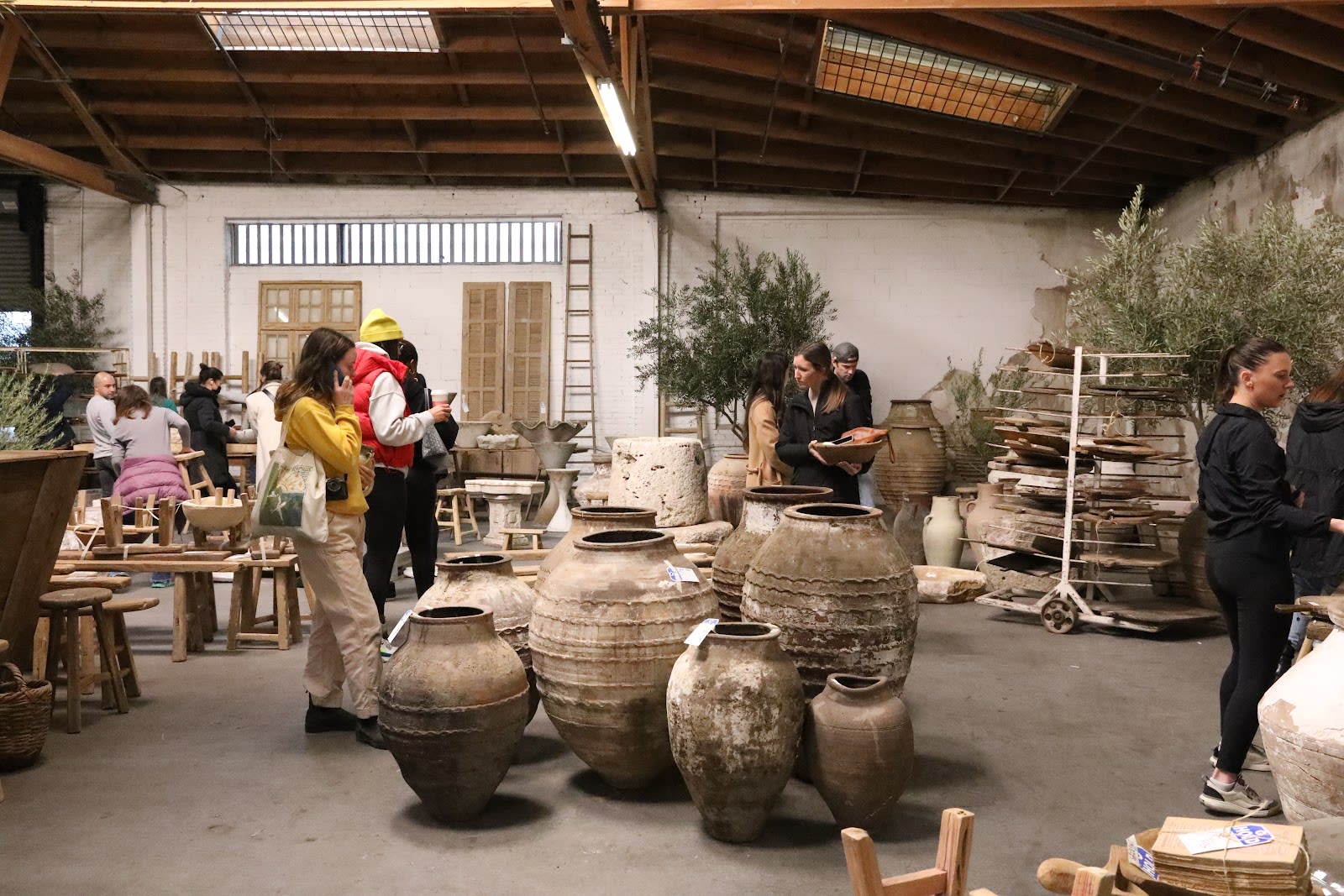 Photo Courtesy of The Quality Edit
Jenni Kayne
What brand comes to mind when you think of the quintessential California lifestyle? For us, it's Jenni Kayne. With a focus on natural materials and a soothing color palette, their store at the Brentwood Country Mart features a curated assortment of pieces that invite you to create a serene oasis within your own home.

"Inspirational: that's the feeling I experience when walking into Jenni Kayne's store in Brentwood," Associate Partner Sewit Eshetu says. "The chaos of my design thoughts is inevitably sorted out for me. The simplicity of style and attention to detail; the blending of neutrals to give calmness and serenity; the relaxed, comfortable, California Style imbued with the perfect balance between understated and 'panache.' That's inspirational."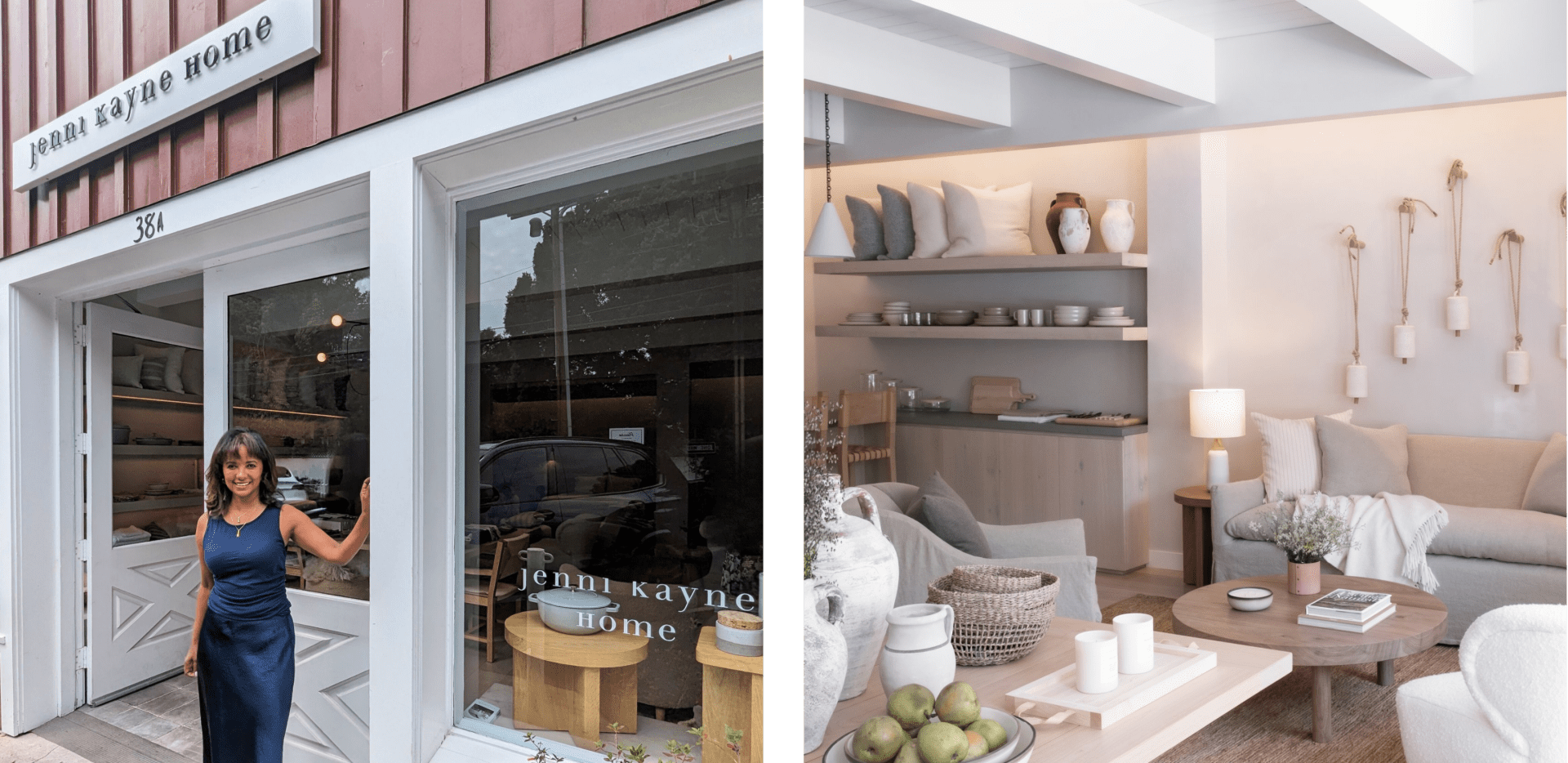 Right Photo Courtesy of Brentwood Country Mart
Merit
A fusion of contemporary design and vintage finds, Merit is a treasure trove of timeless pieces that can elevate any living space. We're talking masterfully curated furniture, jaw-dropping lighting, unique objects, eye-stopping art, games like 1970s pinball machines…the list goes on. Located on Robertson, it's an undeniable goldmine for stellar home goods that'll have your guests stopped in their tracks.

"The Merit furniture store demands attention, and I would know because I drive by it every day on my way home from the office," Marketing Manager Krista Masella shares. "At first I would see glimpses of an oversized lighted sign, a chair that seems to defy gravity, or the ever-coveted technicolor lounge set I've been drooling over. If you're not afraid to push the boundaries with design and really want the items in your home to reflect your unique personality, I absolutely recommend giving Merit a shot. I'd be willing to bet you'll be surprised at what you discover."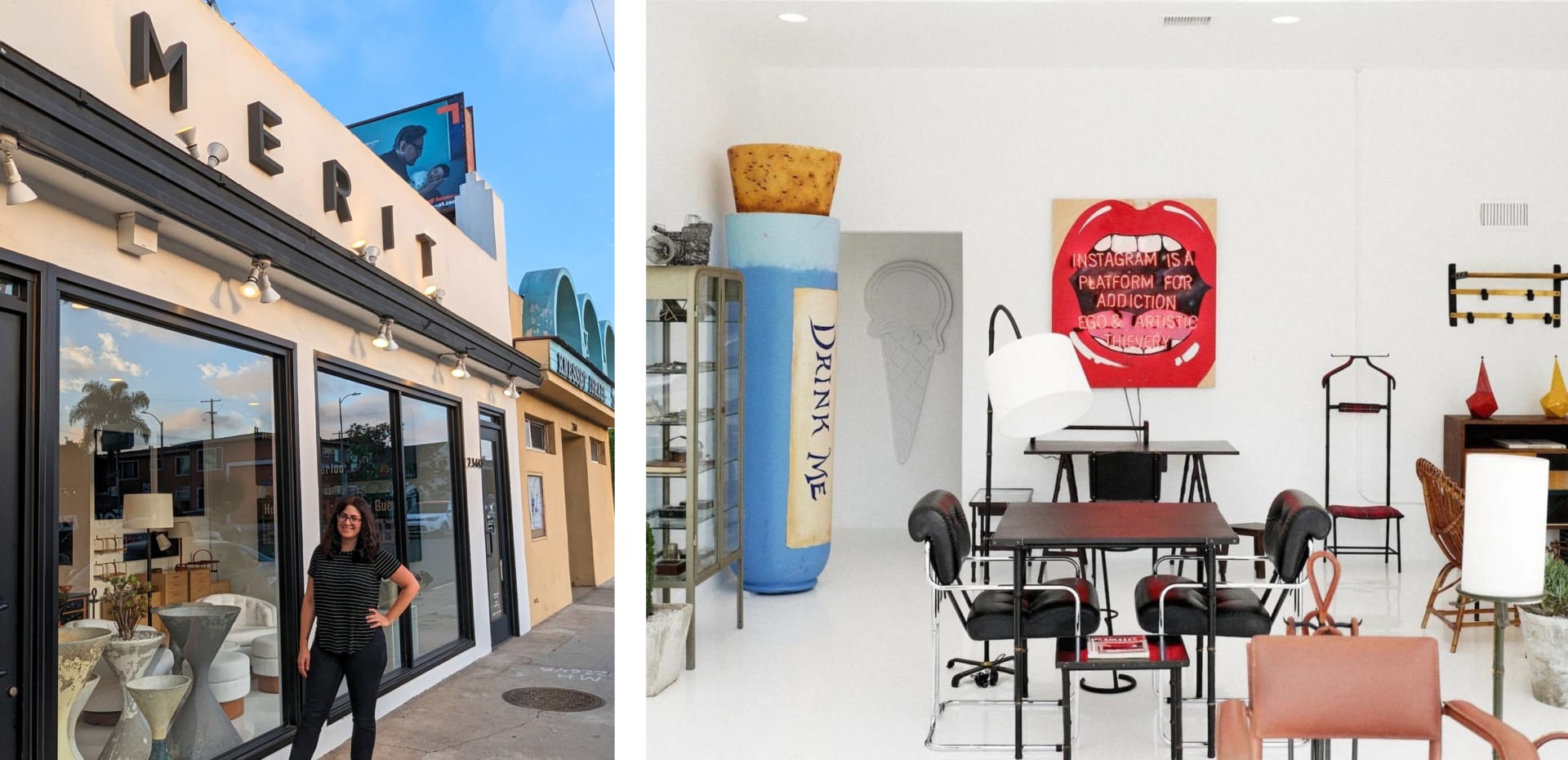 Photo on Right Courtesy of Merit
Boundary
For the avant-garde design enthusiast, Boundary in West Hollywood offers an epic blend of cutting-edge pieces that challenge traditional norms. They collab with various designers around the globe to create innovative pieces that instantly inject an element of intrigue and creativity into your home, spanning everything from bold and colorful to sleek and monotone. Just don't sleep on the Delcourt Collection.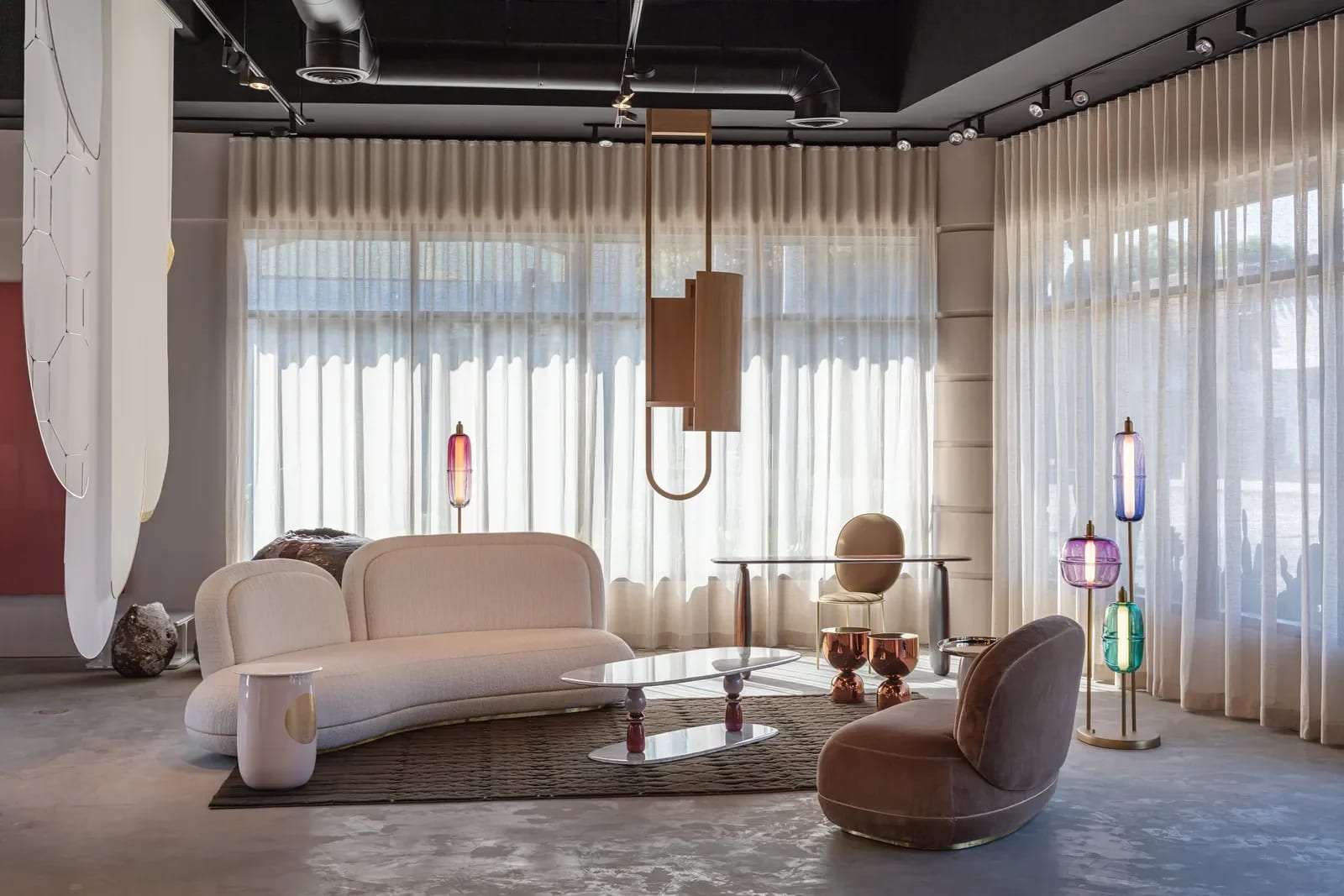 Photo Courtesy of Architectural Digest
Our Place
Say goodbye to boring cookware. It's time to elevate your kitchen with Our Place, a home brand that reimagines cookware and tableware as works of art. Combining form and function, their pieces not only make cooking fun but also add a touch of aesthetic delight to your culinary space — all while featuring toxin-free, ceramic non-stick coating. That's what us parents call a win-win. (P.S. they just opened a sweet store on Abbot Kinney).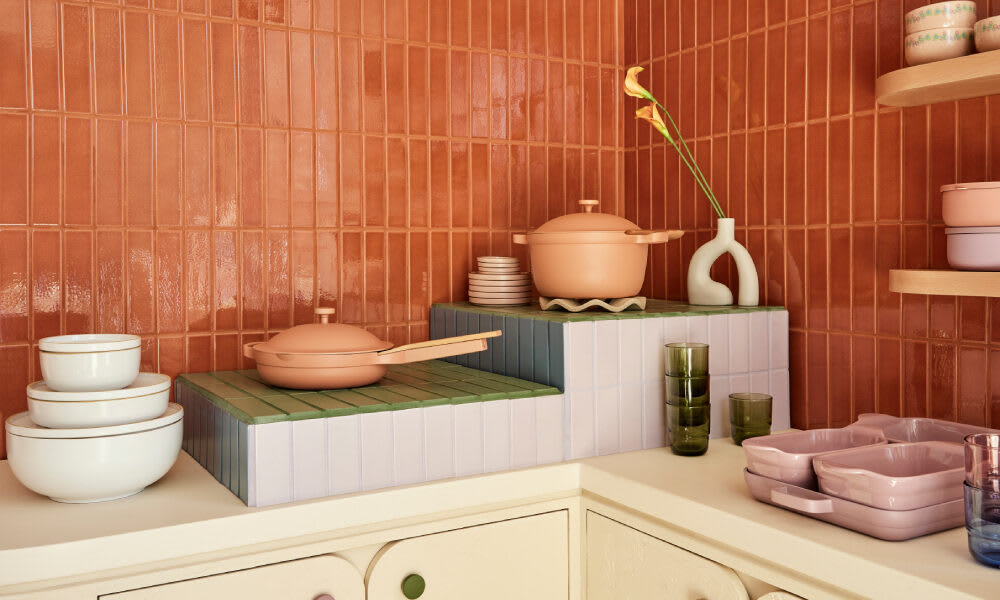 Photo Courtesy of Uncover LA
Rolling Greens
Rolling Greens is more than just a home goods store — it's an urban sanctuary. With an incredible selection of plants, garden decor, and home accents, this store allows you to bring the soothing allure of nature into your home, LA-style. They have locations in Culver, Beverly Grove and Studio City, with one opening in Santa Monica this summer, or you can browse their e-comm collection online!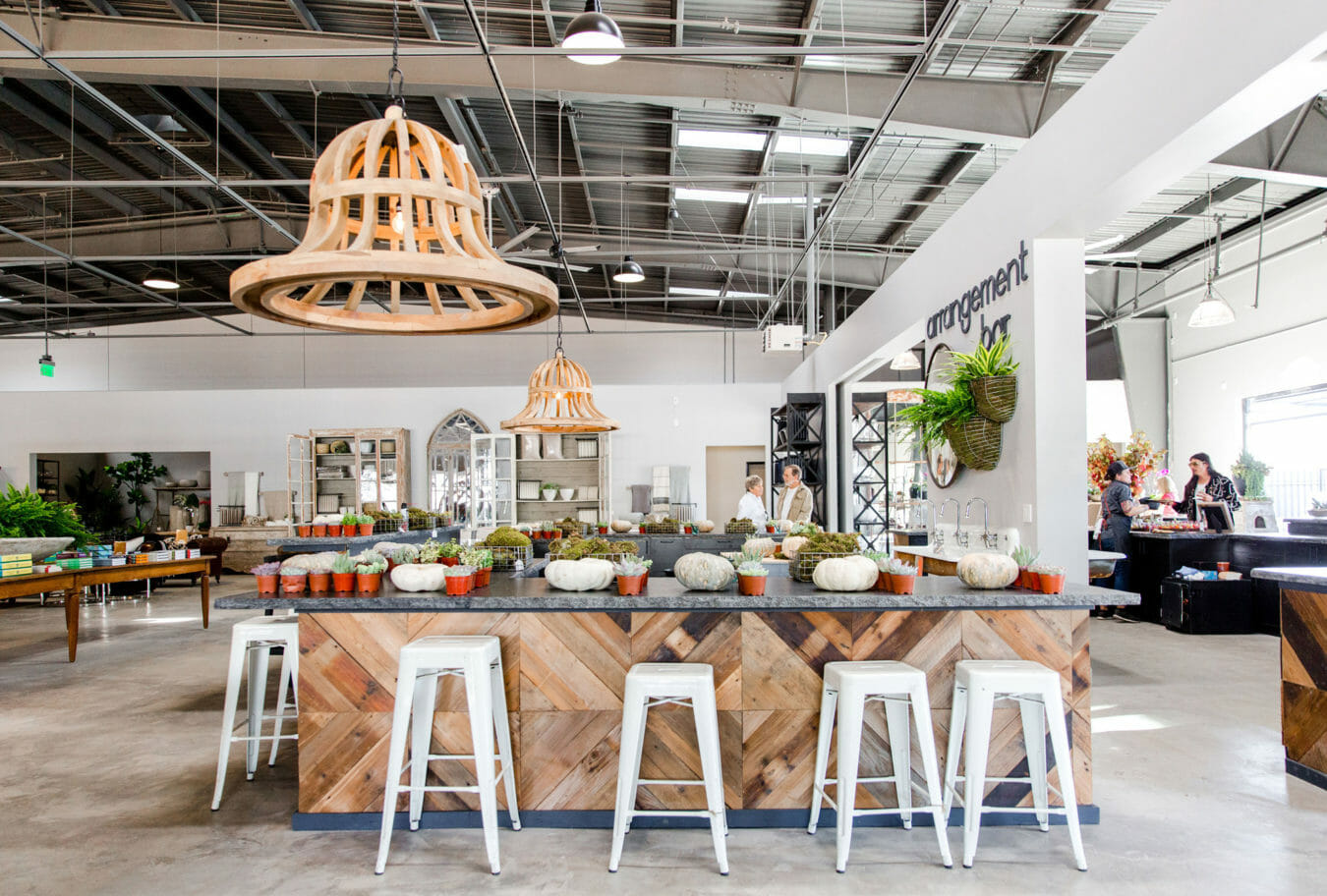 Photo Courtesy of Uncover LA
Dacha
With stores in West Hollywood and Manhattan Beach, Dacha is a haven for those who appreciate the art of design. With a range of unique, handcrafted pieces, this store allows you to infuse your home with a touch of artistic flair that reflects the diverse creative spirit of Los Angeles. Whether you're looking for shelf accessories, coffee table books or stand-out tabletop pieces, Dacha has just the thing for your abode.



Photo Courtesy of A Layered Life
Big Daddy's Antiques
If you're a fan of vintage charm and one-of-a-kind finds, Big Daddy's Antiques is a must-visit (especially since they don't sell anything online). Located in West Adams, this warehouse-style store is a paradise for antique enthusiasts, offering a stellar collection of timeless pieces that add character and history to your living space. You can also find them at the Rosebowl Flea Market on the second Sunday of every month!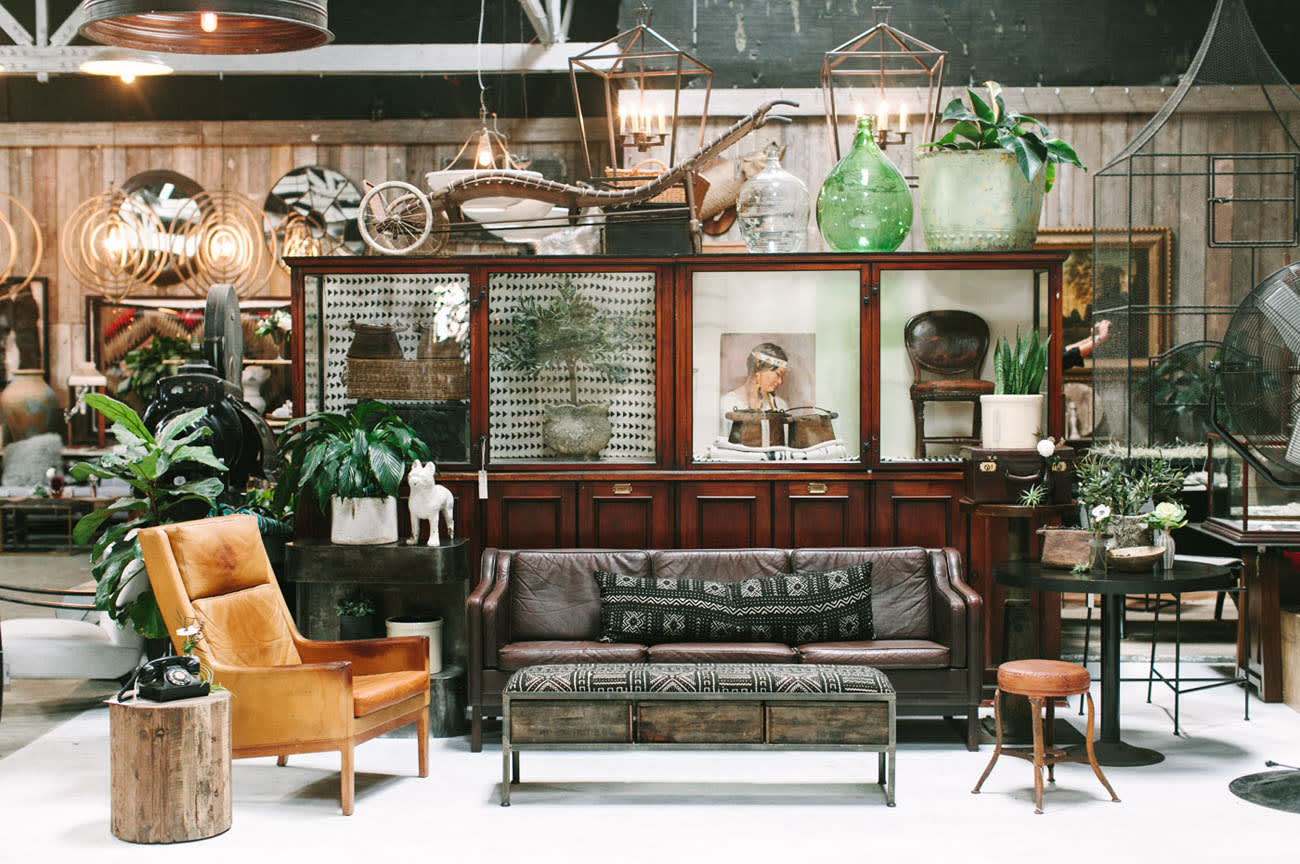 Photo Courtesy of Bobby Berk
Visiting one of the stores on our list? Be sure to tag us in your stories @smithandberg so we can feature YOU!