As the days get longer and the skies sunnier (it's about time, Los Angeles!), we're gearing up for a summer to remember. Here at SBP our favorite summer activities are the ones that allow us to gather with family, friends and community — ideally with a cold beverage in hand. That's why we've prepared the ultimate summer festival hit list with a little something for everyone, and we'd love to share it with you now. From the smooth sounds of jazz to the hoppy goodness of craft beer to a rich tapestry of diverse culinary delights, we've curated an incredible festival lineup for seamless summer planning. From east to west, here are the top events you should check out this July and August.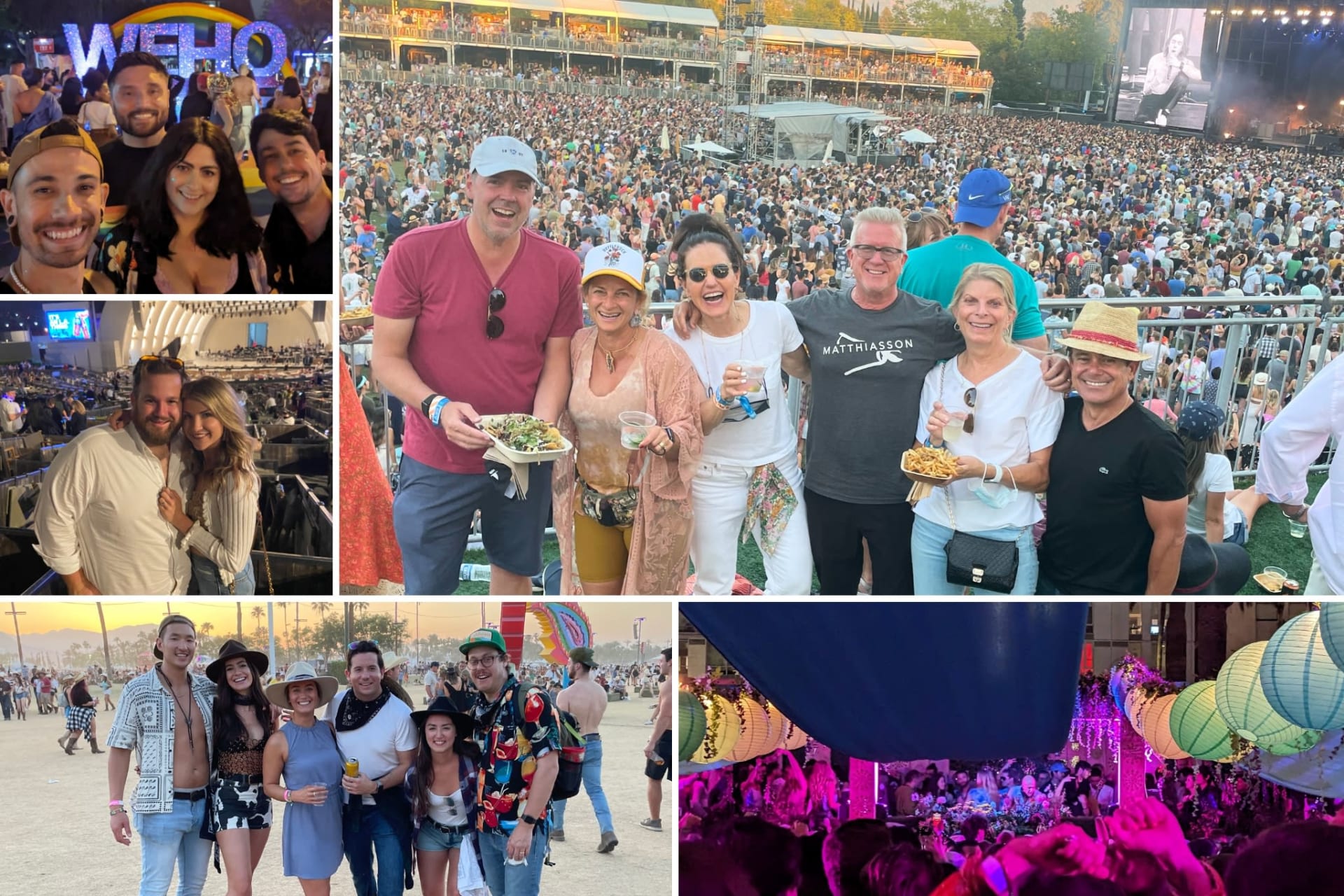 BREW FESTS
Mammoth Lakes, California | August 3-6

Beer + Music + Mountains = the ultimate getaway. You may have thought of Mammoth as only a winter destination, but this August nestled among the towering pines you'll find the area's biggest party of the summer. Head up north for four days of legendary blues music and a lineup of the best craft breweries on the west coast, from Mammoth Brewing to 14 Cannons, Three Weavers, June Shine, and more.

Beyond the fest, check out these 33 summer activities you won't want to miss, including horseback riding to a waterfall and taking the Panorama Gondola to the summit of the 11,053-ft Mammoth Mountain.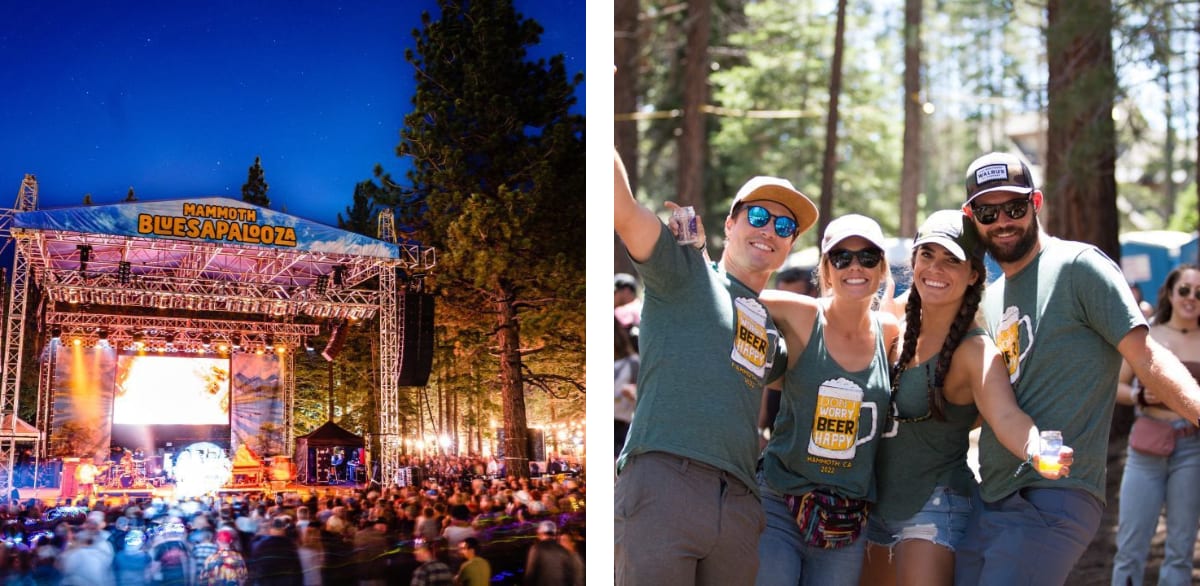 Photos Courtesy of Travel Begins at 40 & Mammoth Blues Brews Fest
Carpinteria State Park, California | August 12

Angelenos, make your way up to Carpinteria this summer for what's been voted one of the best craft beer festivals in California. Surf 'N Suds brings in more than 75 craft breweries, ciders, seltzers, wineries, and kombucha. Oh, and did we mention live music, food trucks, mega-sized beer pong and lawn games? Say no more.

A less than 2-hour trek from LA, this seaside haven is a nice retreat from the hustle and bustle of city life. Here visitors can enjoy endless beach activities from swimming to volleyball to tide pool exploring, and even camp beachside. If you prefer more upscale accommodations, head 12 miles up the coast to the Santa Barbara Inn where you can book an ocean view suite in a luxe mediterranean-style setting.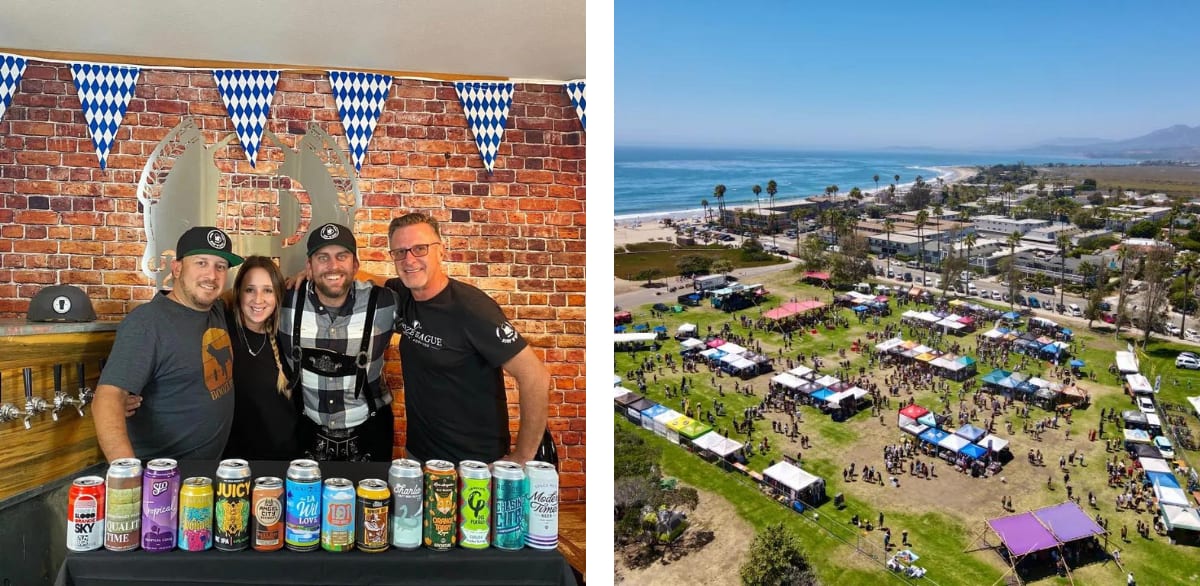 Photos Courtesy of Surf Beer Fest & Santa Barbara Independent
DINE & WINE FESTS
Ventura, California | July 15-16

As you can probably imagine, this is the festival of our DREAMS. Held on San Buenaventura State Beach, this two-day festival will showcase top-shelf tequila samplings, gourmet street tacos, live music, margaritas, craft beer and so much more. What else could you need this summer?? Plus, with such a short distance from LA you can head up for the day and be back to tuck the little ones in at night (just don't tell them about all of the incredible tacos they missed out on! 🌮).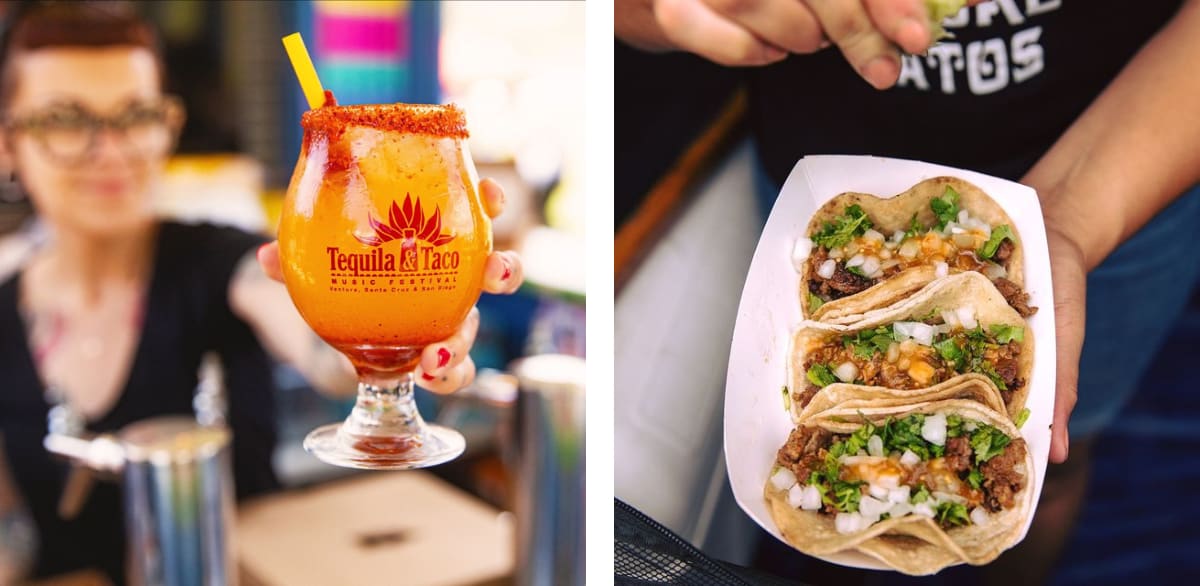 Photos Courtesy of @tequilaandtaco & Average Socialite
Napa Valley, California | July 14-23

Breathtaking performances in an iconic wine country setting paired with Napa's best food, wine and hospitality. Now THAT'S what we're talking about. Festival Napa Valley offers free and affordable access to world-class performances, in addition to patron dinners at various wineries throughout the valley, vintner's luncheons, wellness activities, and more!

Plus, check out our past feature on The Perfect 36 Hours in Napa Valley for insider knowledge on how to get there (JSX! 🛩), where to stay, and most importantly where to eat when you're not at the festival.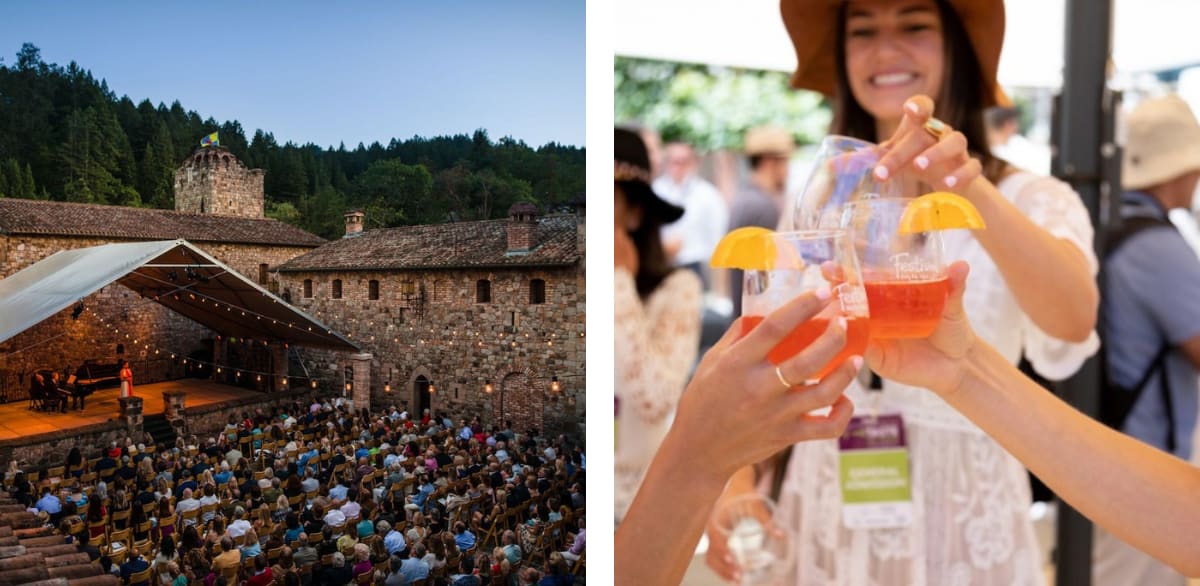 Photos Courtesy of Haute Living & Festival Napa Valley
JUST JAZZ
Napa, California | July 28-30

We love another reason to visit Wine Country this summer! Taking place at the remarkable Silverado Resort this July, the Blue Note Jazz Festival celebrates the influence of jazz on hip-hop over the past 50 years, bringing together big names like Mary J. Blige, Nas and Chance the Rapper, all hosted by Dave Chapelle.
"The festival is filled with impromptu jams and surprises during one big musical family reunion with artists and an audience that share an appreciation for the culture."
– Robert Glasper, Grammy Award Winning Pianist and Record Producer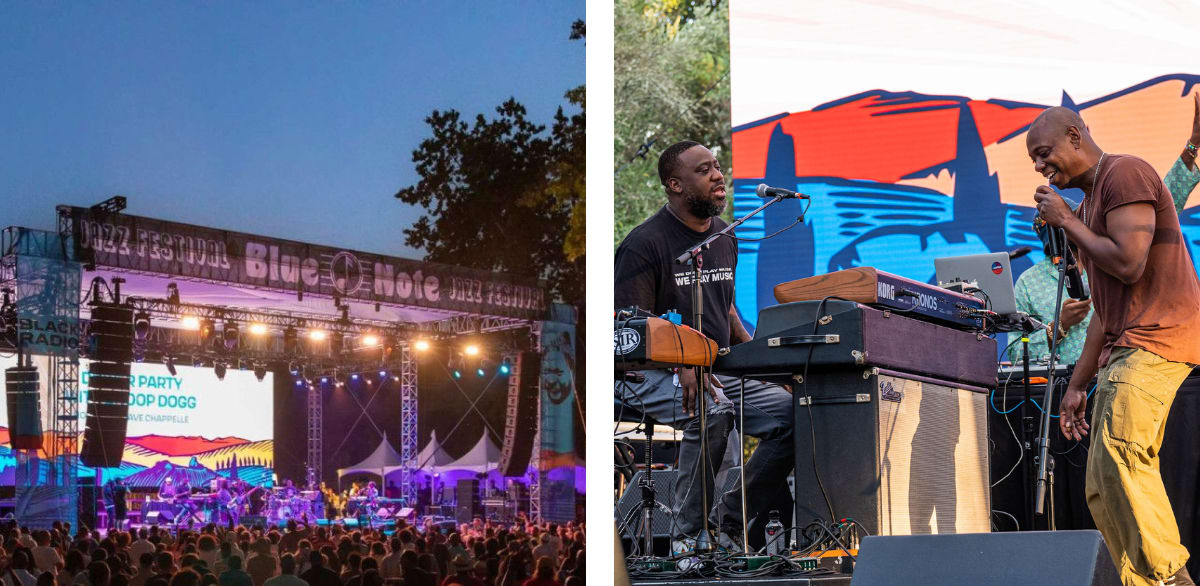 Photos Courtesy of Do the Bay & LA Sentinel
Newport, Rhode Island | August 4-6

Nothing screams summer like some east coast jazz. Known as the granddaddy of all music festivals, Newport Jazz brings three days of world-class jazz to its picturesque seaside setting. This year's lineup features epic performances from Joe Russo's Almost Dead, Jon Batiste, The Soul Rebels, Durand Jones, Cautious Clay, and so many more.

Come for the festival and stay awhile to tour grand coastal mansions from the late 1800s and to ride in a pedal equipped buggy along the coastal railway of the Aquidneck Island for views only visible from this unique perspective.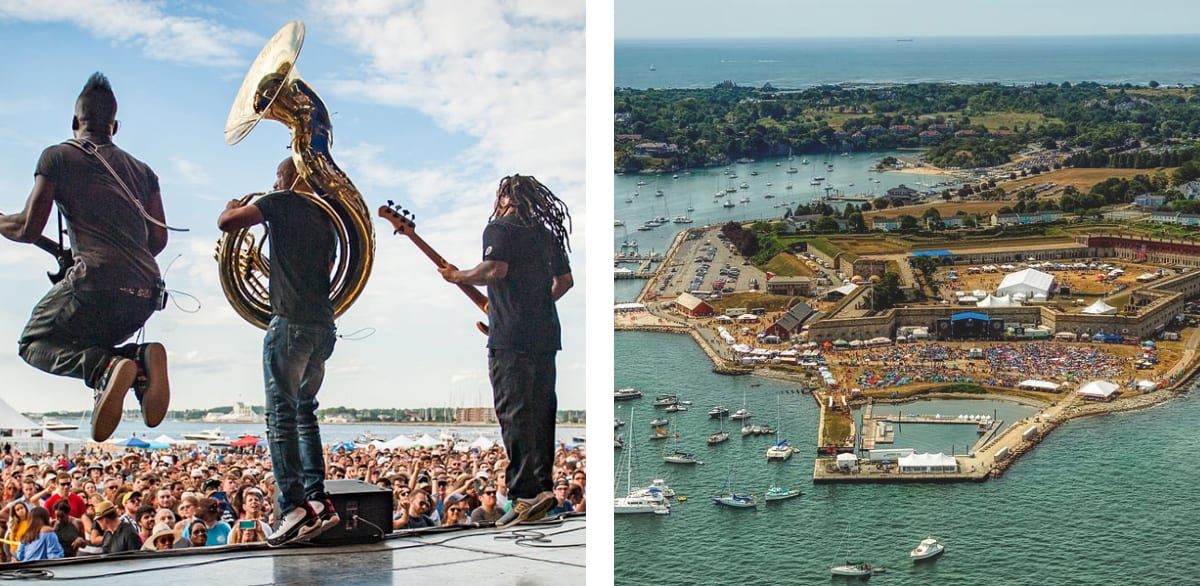 Photos Courtesy of Fine Art America & Newport Jazz
THE SOUNDS OF SUMMER FESTS
Whitefish, Montana | July 14-16

Set on a 350-acre ranch just outside of Whitefish, Under the Big Sky celebrates the tradition of gathering with friends and family under the open skies to listen to music. Revel in true Americana this July with epic countryside views and performances from Hank Williams Jr., Zach Bryan, Caamp, and more.

Whitefish is located in a pristine Rocky Mountain setting and known as the gateway to Glacier National Park. Here you'll find unbelievably beautiful hiking and mountain biking trails, glacier-carved valleys, and the rare opportunity to stargaze in a certified dark sky park. Get there quickly because researchers estimate that by 2025, there will be almost no skies left untouched from light pollution in the continental U.S. 🌌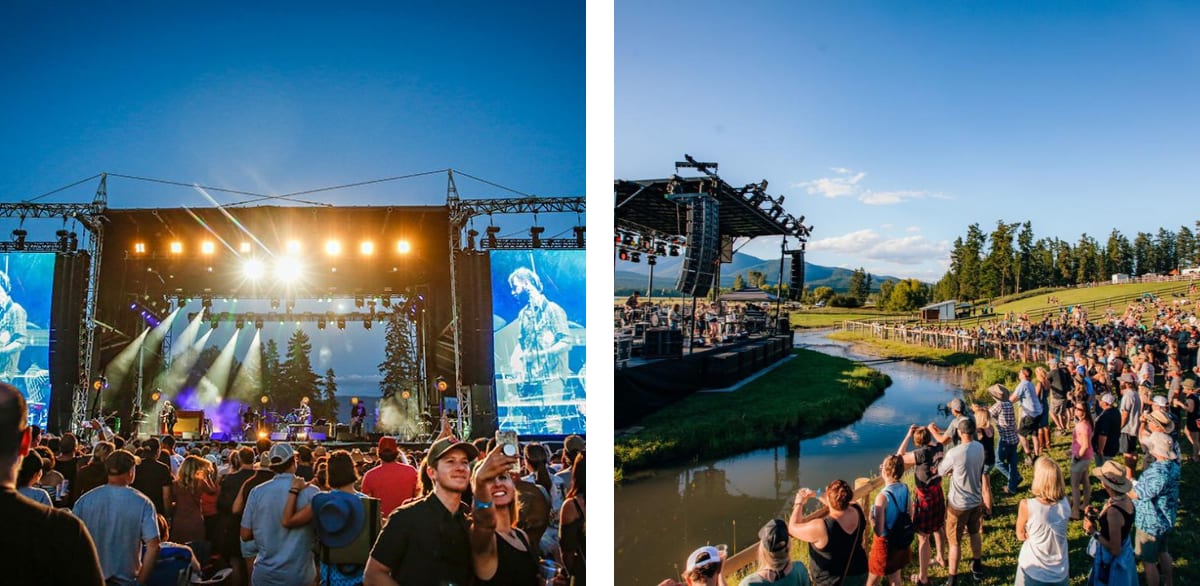 Photos Courtesy of Missoulian & Flat Head Beacon
Newport, Rhode Island | July 28-30

This annual American folk music festival began in 1959 as a counterpart to the Newport Jazz Festival, but has quickly become one of the top festivals in the country. Held directly on the water at Fort Adams State Park, Newport Folk will feature popular names like Maggie Rogers, Caamp and Lana Del Rey, as well as 'sessions' with legends like Paul Simon and Joni Mitchell. Tickets sell out quickly each year, but there's still time to jump on a waiting list or plan your epic getaway for the 2024 season!

Not only is this one of the longest running American festivals, they are also making big strides towards reducing their footprint and putting a focus on sustainability with programs such as refillable water bottle stations, bike valet and The Green Team. "Hosting Newport Folk and Jazz in a location as unique and beautiful as Fort Adams State Park constantly reminds us of our responsibility to continuously work to minimize the impact we have on our oceans, land and air… for future generations of music fans," said Jay Sweet executive producer and director of the Newport Festivals Foundation.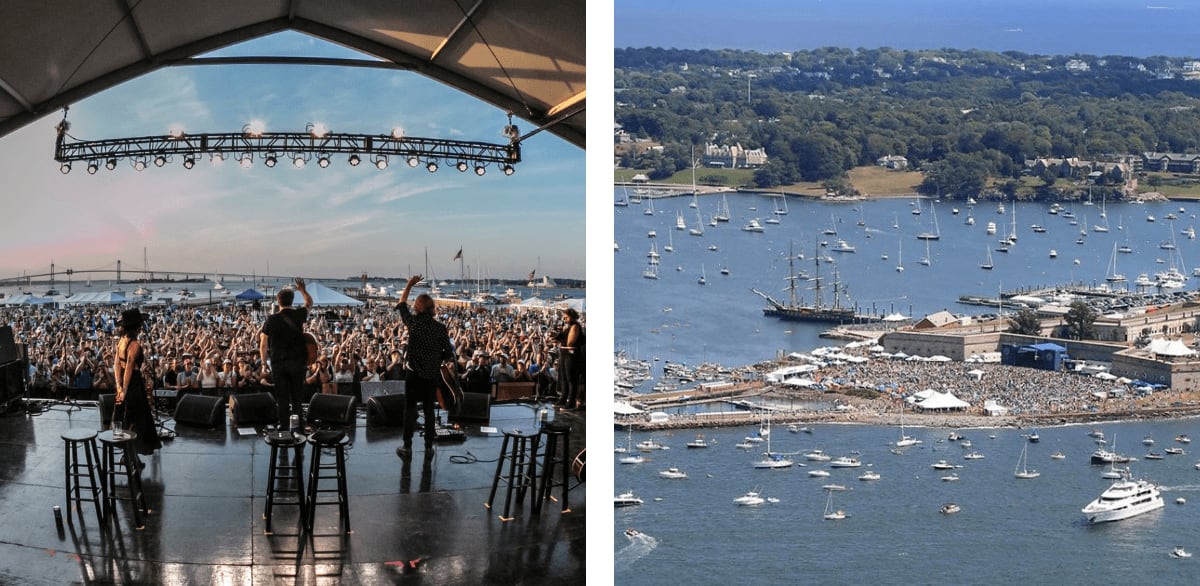 Photos Courtesy of 11th Hour Racing & Newport Folk
San Francisco, California | August 11-13

Held in the iconic Golden Gate Park in San Francisco, Outside Lands is a three-day celebration of music, food, wine, beer, art, cannabis and everything you love about the Bay Area. The lineup is one to be reckoned with each year, but this summer is set to bring some serious heat with headliners including Kendrick Lamar, The Foo Fighters and Odesza.

It's likely you're familiar with our northern counterpart and may even have some friends in the area. Spend an extra couple of days visiting them, eating your way through the Mission District (Pro-Tip: Don't miss the off-menu tacos dorados at La Taqueria), and hiking up to Twin Peaks for 360-degree views of the city, bay and seemingly never-ending ocean beyond.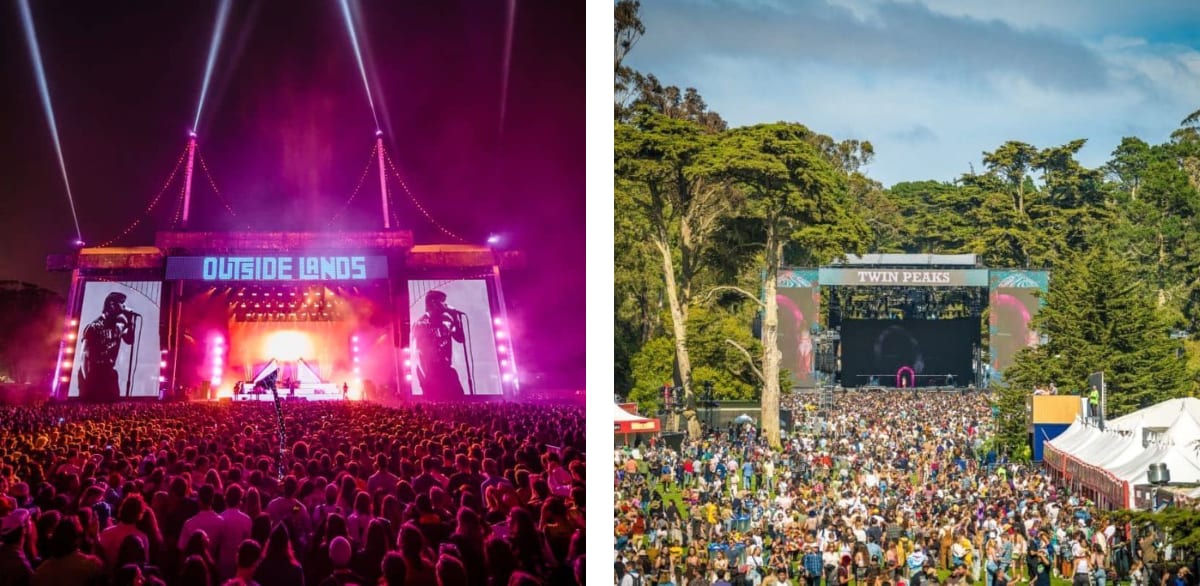 Photos Courtesy of Secret San Francisco
FAMILY-FRIENDLY FESTS
Bozeman, Montana | August 4-6

This three-day festival of the arts held in Bozeman, Montana is a must for families, taking place in the beautiful Lindley Park. Here, you can expect everything from music performances to local theater and dance troupes, workshops, a flower show, a beer and wine garden, shopping…the list goes on.

Known as "The Last Best Place", Bozeman is more than just a destination to soak up the great outdoors. Book a 4-star stay at the Kimpton Armory Hotel and explore historic Main Street lined with interesting boutiques, restaurants and galleries. Grab brunch at Nova Cafe, a cold one at Bridger Brewing, and even see a t-rex at Siebel Dinosaur Complex. 🦖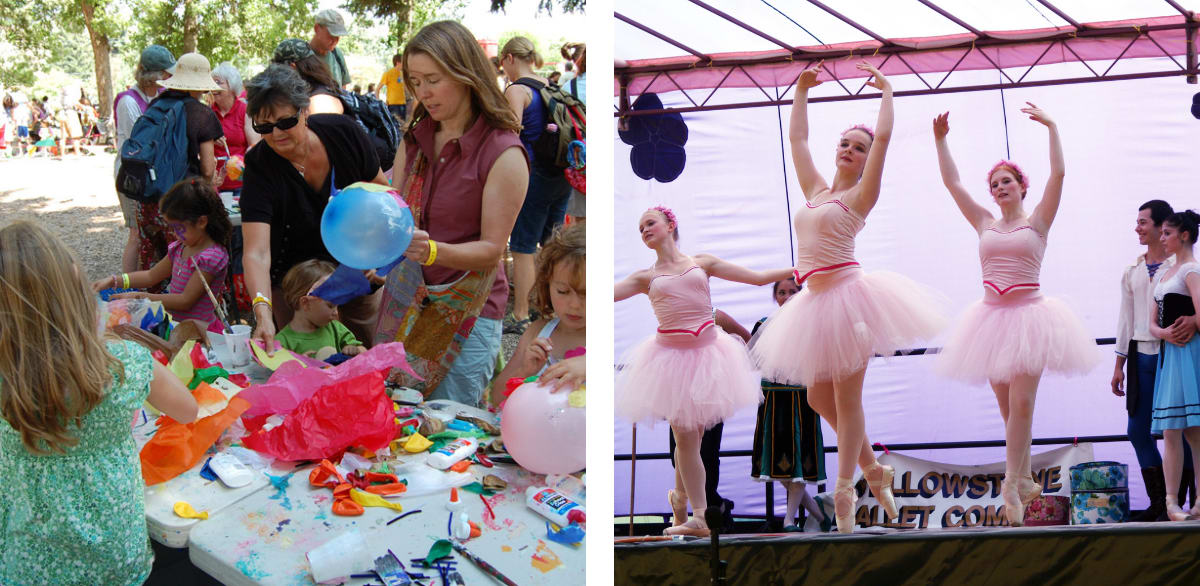 Photos Courtesy of Sweet Pea Festival
Little Tokyo, Los Angeles | August 12-20

Come celebrate Japanese-American culture and history in Little Tokyo during this popular seven-day festival. Throughout the week, discover cultural events, activities and exhibits, including music, parades, entertainment, food, and fun!

Sometimes it's best to just stay local. Take this opportunity to explore a historic district in LA known as a cultural, shopping, and dining destination that gives you a taste of Japan here on the west coast. We recommend checking out this hidden garden, trying mochi from an expert artisan, and waiting out the line for some classic LA sushi. Whatever you do, visiting this iconic enclave is sure to be an authentic cultural experience.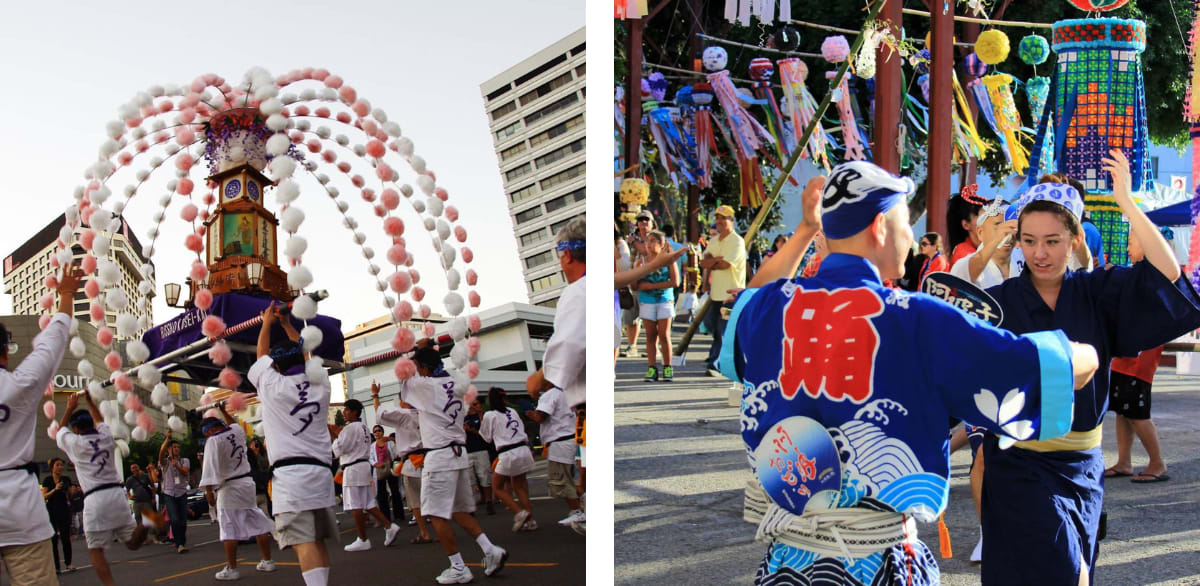 Photos Courtesy of Reddit & Secret Los Angeles
Planning on attending any of these events? We'd love to hear all about it. Tag us in your vacay pics on Instagram @smithandberg so we can follow along in the fun, and keep your eyes peeled — you may see an SBP team member amongst the crowd!