Extreme Makeover, SBP Edition.
As you likely know by now, the SBP team is huge into makeovers. And no, we don't mean physically. When bringing a home to market, we seize every opportunity possible to take the guesswork out of what your home can be. Because in our opinion? First impressions rule. It takes some blood, sweat and tears to get there, but providing buyers with a sleek, clean canvas allows them to visualize a home's full potential. Below, take a peek at some of our latest and greatest renovations and hop on the makeover bandwagon. Don't take it too far though, okay? You just never know in Los Angeles.
---
31360 Broad Beach Road, Malibu
When it came to revamping this

epic beachfront listing

in Malibu, all we had to do was make sure that it leveled up to the stellar views. The elements can be harsh by the sea, so we first set out to sand and seal the decks and flooring, then redid all of the landscaping to create the ultimate outdoor environment for lounging or hosting sweet soirées (case in point with our Summer Casino back in August). After refurbishing the exterior light fixtures and hardware, then decking the home out with a chic, coastal vibe, it was ready to rumble.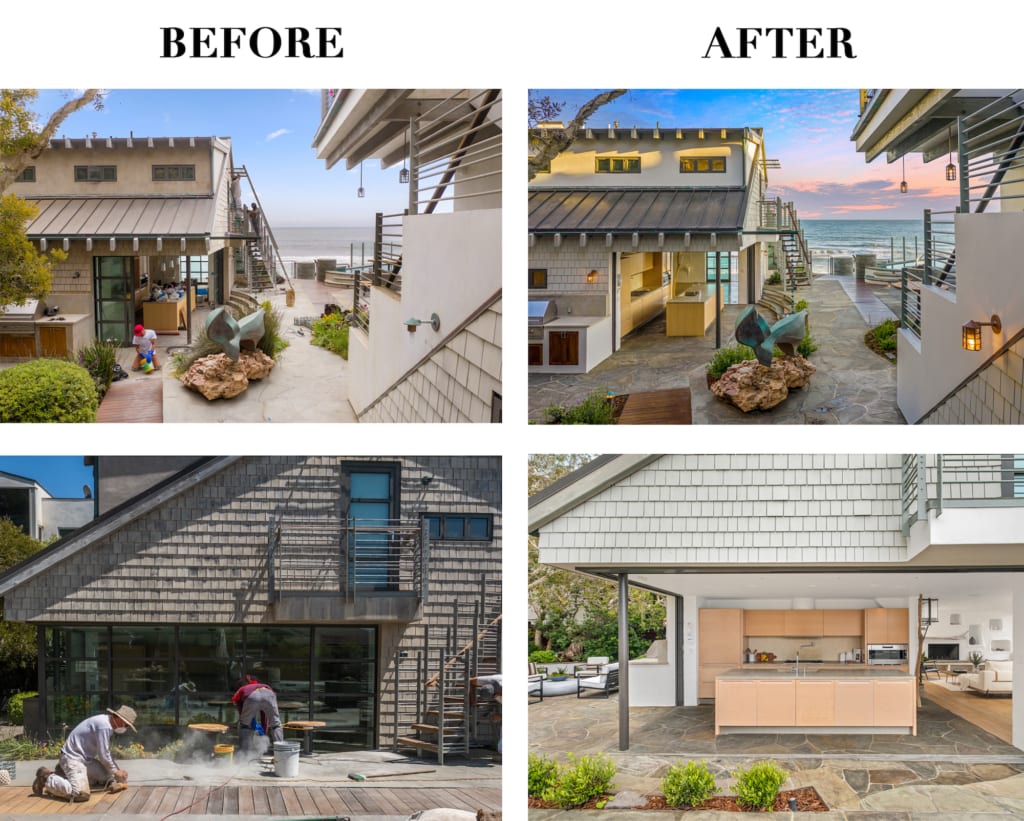 ---
1035 Berkeley Street, Santa Monica
When our team first approached this Santa Monica bungalow, it was in need of a serious renovation. But the bones were there and the location was absolutely on point. So, we started with integrating beautiful French oak floors and 6 inch baseboards throughout. We then gave the kitchen a fresh spin with high-end marble counters, white cabinets and stylish fixtures, and also overhauled the bathrooms with new flooring, lighting and countertops. Lastly, we completely reimagined the landscaping, creating a serene front terrace that's perched above the street like a fashionable treehouse. Adding in some modish yet comfortable furniture was just the cherry on top.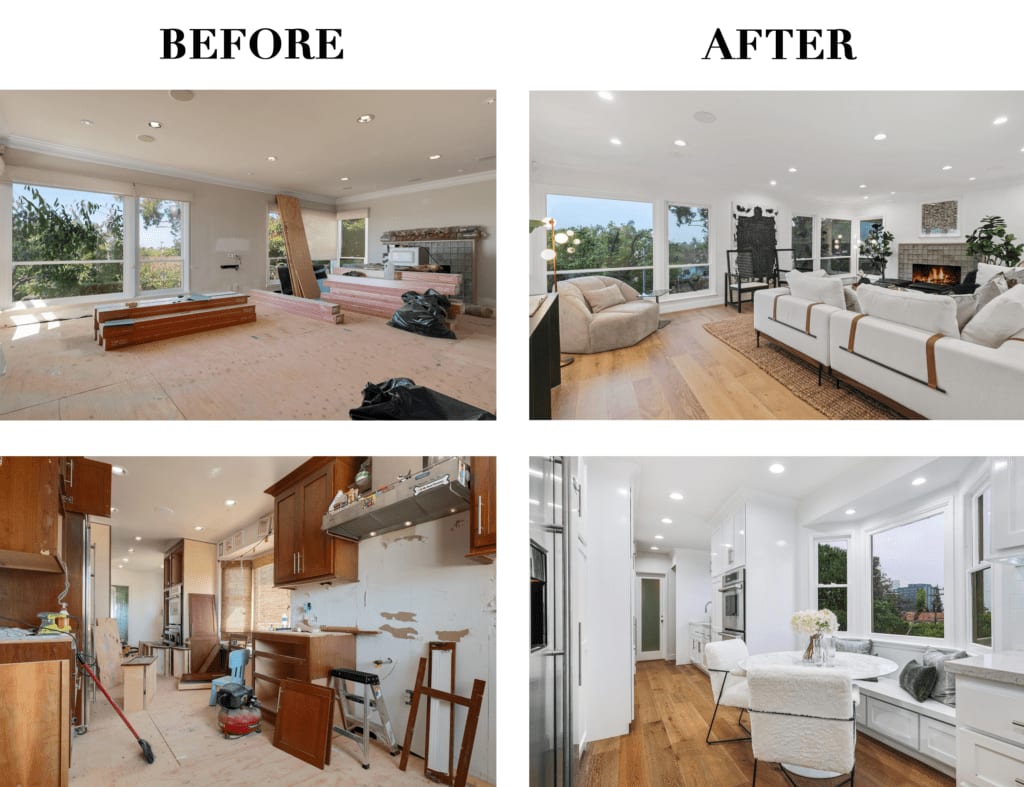 ---
1466 San Remo Drive, Pacific Palisades
This Santa Barbara style estate in Pacific Palisades had everything we were looking for in a listing: architectural soul, hard-to-come-by privacy, stunningly lush surrounds. All it needed was the SBP touch. We began this big remodel by repainting all exterior surfaces with elastomeric coating, then headed indoors to update the lighting, renovate the floors and give the kitchen a much-needed facelift. But perhaps the most important part of our renovation was our sweet landscape design and installation. What was once an unkempt, overgrown outdoor environment became an unbelievably gorgeous urban oasis.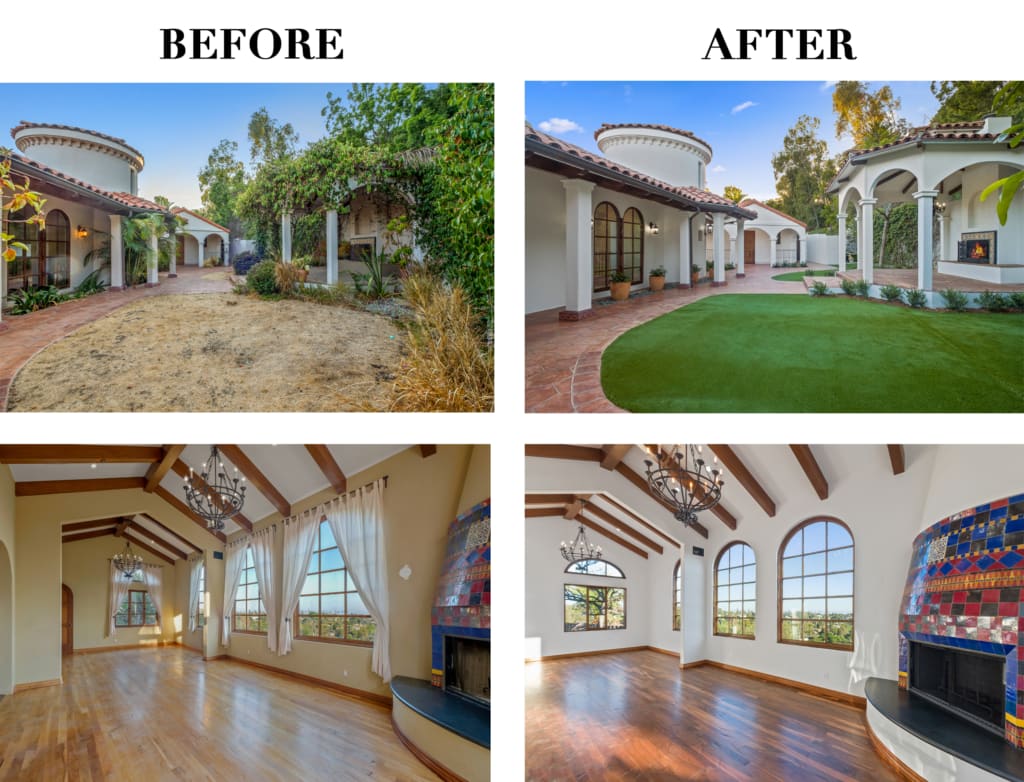 ---
475 20th Street, Santa Monica
Talk about a major remodel. This Santa Monica abode needed some serious help and, per usual, SBP came to the rescue. We immediately increased its wow factor by coating the exterior with elastomeric paint (much like 1466 San Remo Drive) and then re-landscaped the yard to create the Santa Monica sanctuary that everyone's looking for. The interior was absolutely begging for a makeover, so we installed new flooring, repainted all the walls and stained every door and window throughout. Another key renovation took place in the master bathroom, which always amps up the value for a buyer.