There's no doubt that home has taken on an entirely new meaning in the last 365 days. Garages have become Peloton studios, kitchen islands have become Friday night bars, and bathrooms — well, they've become serene retreats for some much-needed R&R. So, we got to thinking, what can we do to raise the bar even higher on bathrooms in 2021? SBP has rounded up the top design trends to integrate into your loo and even tapped style and beauty blogger
Olia Majd
for her insights into what'll make your bathroom the ultimate zen den for self-care this year.
---

Unique Tools & Tech
There's absolutely no shortage of forward-thinking tools and tech that will reimagine your bathroom into an idyllic sanctuary this year. We're big fans of innovative showerheads, like this rad
vitamin-C
filter or
Moen rainshower
that'll transport you to a luxurious jungle spa. Ask Founding Partner F. Ron Smith and he'll tell you that his favorite bathroom tools are
jade rollers and gua sha massagers
, which he's recently added into his morning routine, while Associate Partner Sewit Eshetu praises Jillian Dempsey's
gold sculpting bar
as the ultimate bathroom gadget. If you want to get a little eccentric with your tools and tech, bring in this clever
wine holder
so you can sip and soak at the same time. And according to
Olia Majd
, you should never sleep on quality: "I always suggest high-quality towels and a fresh robe. They not only feel luxurious on the body, but they'll last a very long time and make for a great investment. Plus, they look great on display in the bathroom!" SBP is all in on
Parachutes
these days.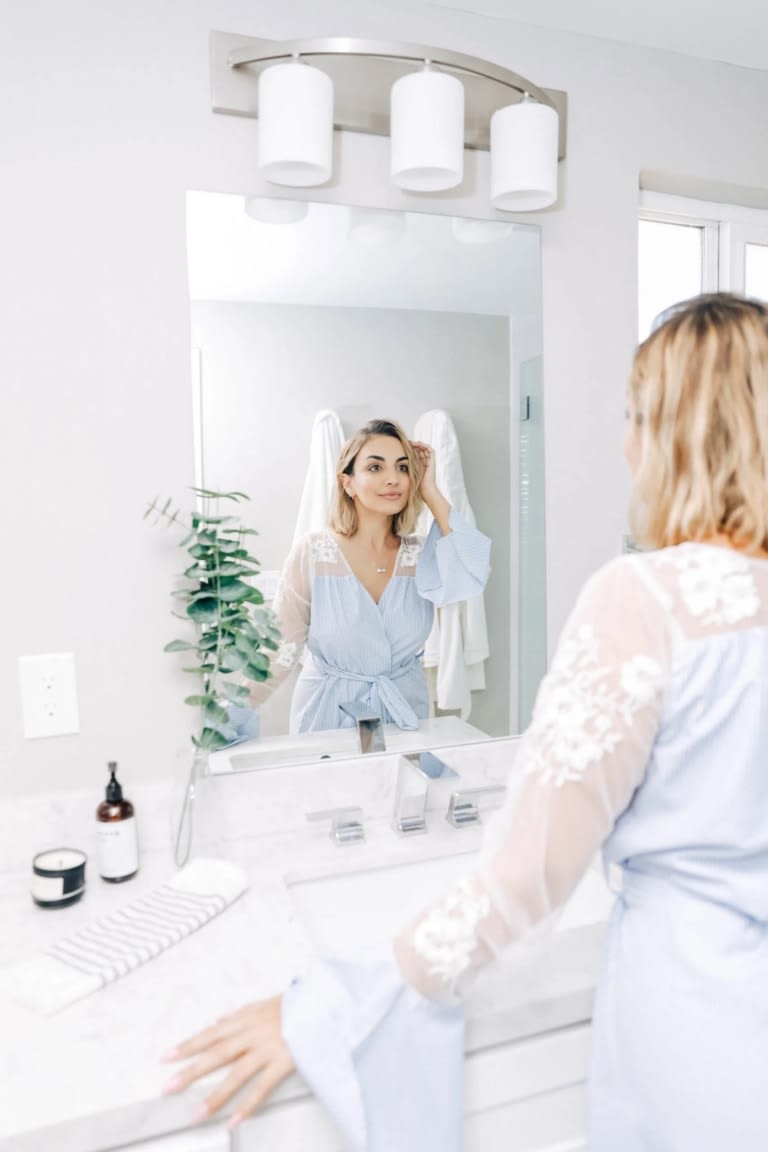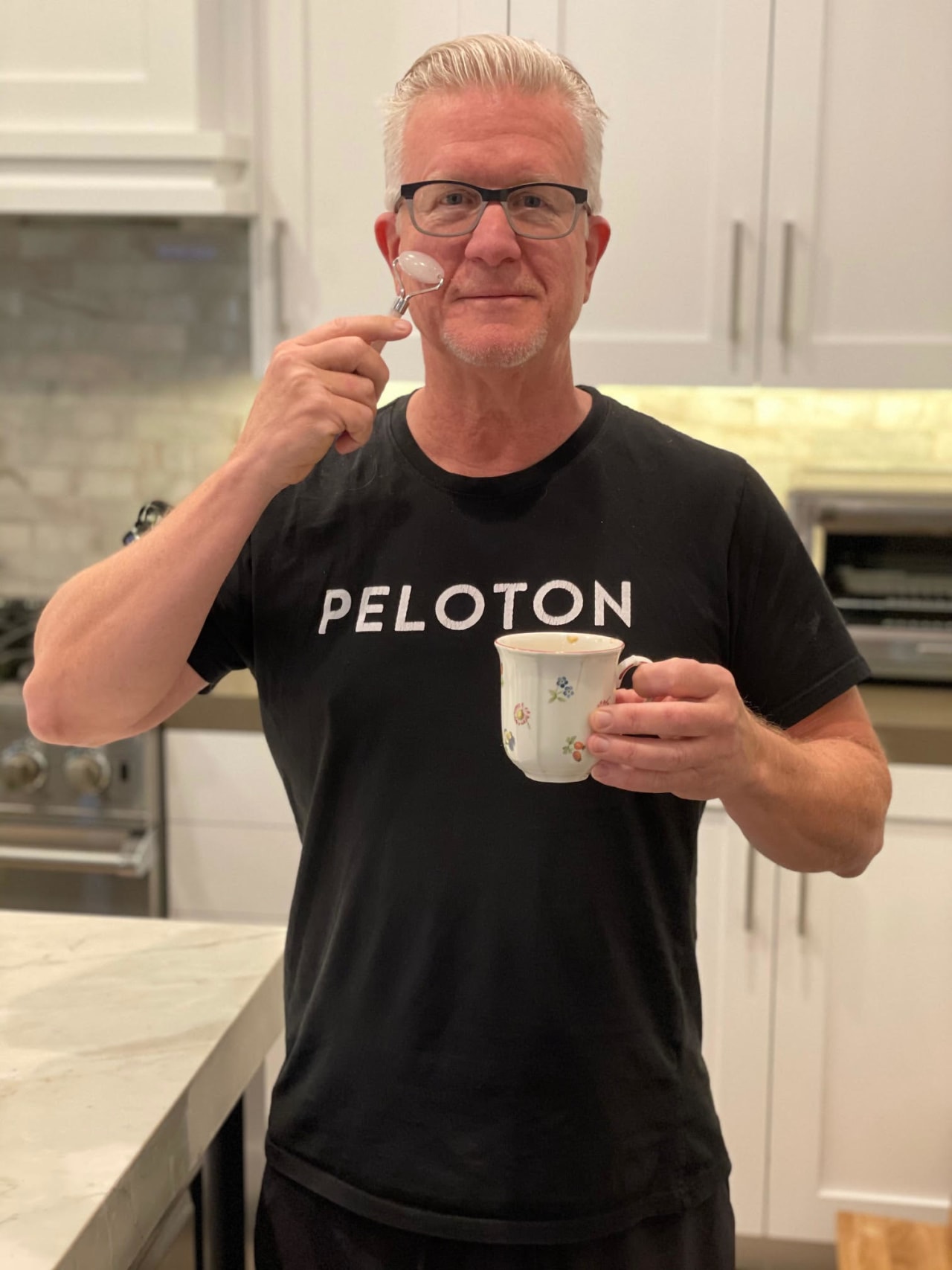 ---
Versatile Vanities
Your bathroom countertop is no longer a place to simply brush your teeth or wash your face. It's now a destination —a six-star spa where you can up the ante on your skincare routine, a hair salon with all the best products on deck, and an architectural statement that inspires total serenity. That's why this year, we're seeing a considerable desire for versatile vanities that serves as multipurpose organization systems and trendy design accents. According to
Olia Majd
, stylish storage is absolutely key: "When everything is organized and accessible, you don't have to go rummaging through other areas looking for something. It makes getting ready and those self-care routines a complete breeze."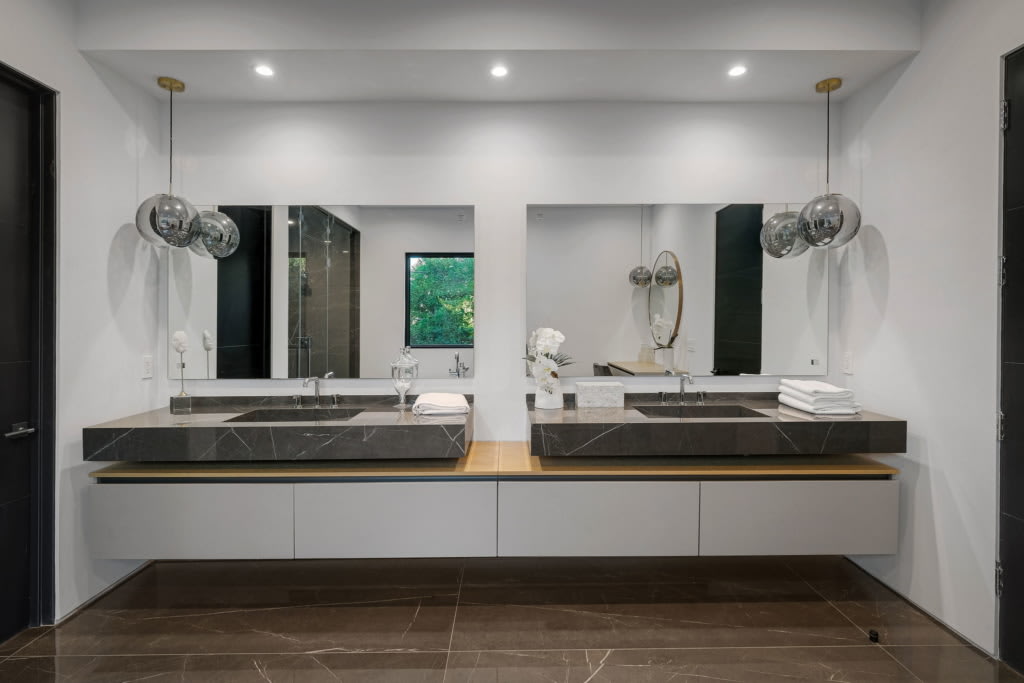 ---

Bold Tiles or Wallpaper
Don't be afraid to make a major statement in your bathroom this year. If you're maxed out on the light, bright and airy ambiance, go bold with unique tiles or wallpaper. Your bathroom should be an inspiring retreat that rejuvenates the mind, body and soul, so if a lively wall element does the trick for you? Take the leap. Opt for uniquely patterned tiles, or maybe even a bright hacienda-inspired selection, but if you're looking for a less permanent application, pursue wallpaper. Make it tropical, get textured with weaving, and go moody with faux leather. The options are truly endless.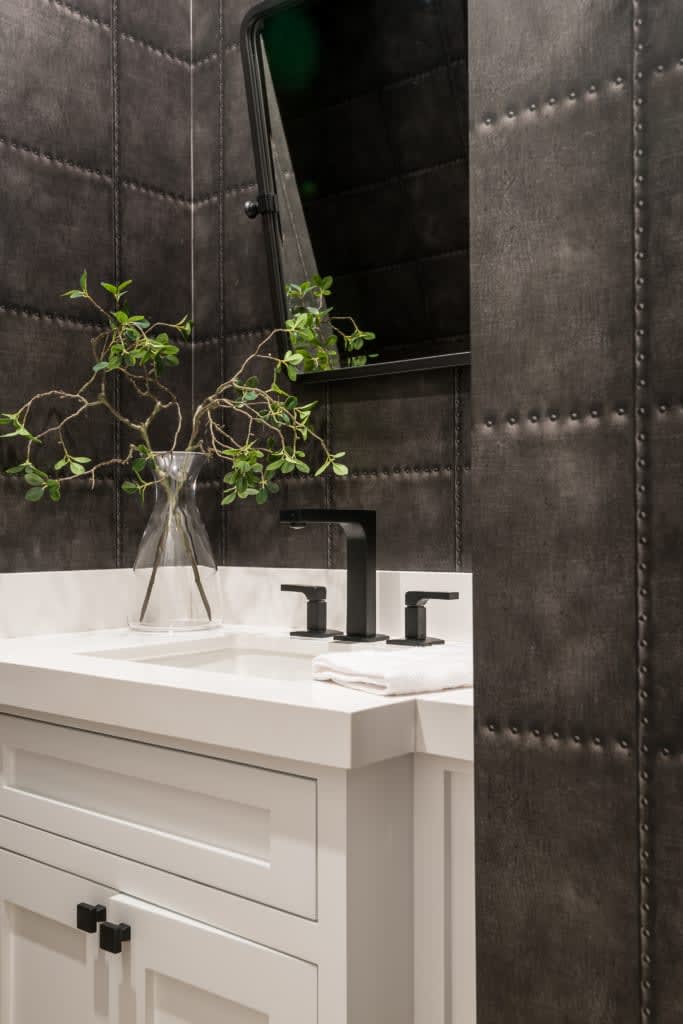 169 North Canyon View Drive
---

Freestanding Tubs
We're all about freestanding tubs on the SBP team — just ask Associate Partner Trevor Edmond, who weighed in on the matter last week on Tacos & Tequila. Nothing quite captures the luxurious spa aesthetic like a stunning tub that sits center stage in your bathroom, so go ahead and treat yourself to an indulgent bath time this year. By integrating clean, simple lines, curvilinear shapes, and sleek fixtures, you're able to easily and efficiently achieve the at-home sanctuary you've long dreamt of. All you have to do is pour yourself a glass of wine, light some candles, soak in lavender Epsom salts, and boom — you've got the ultimate self-care setup that won't have you missing your favorite hotel in Italy (okay, maybe not — but you get it).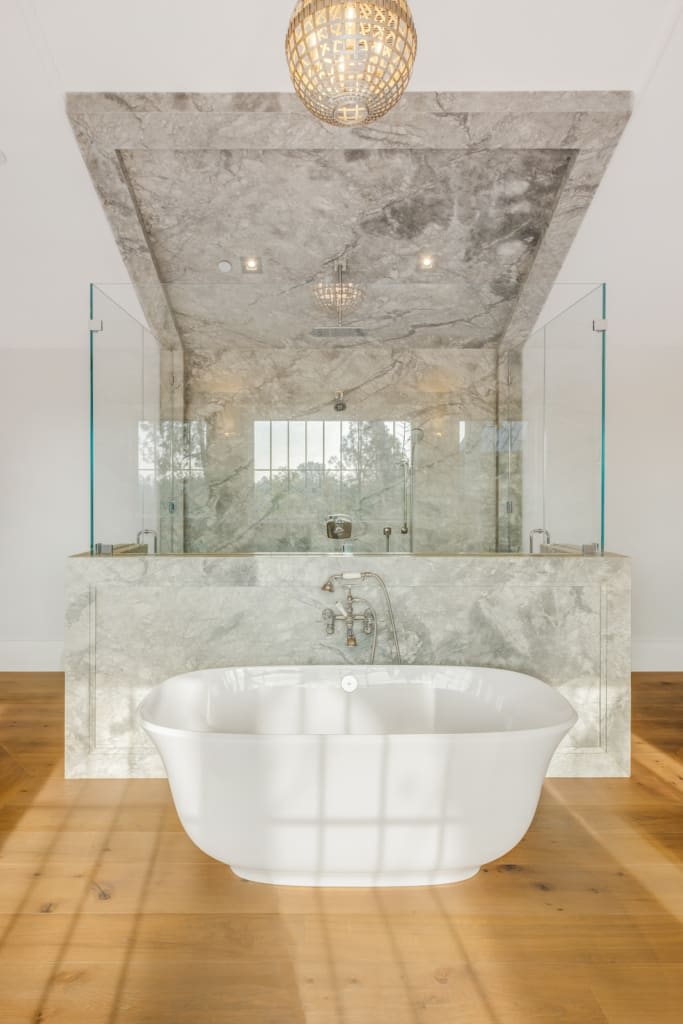 ---

Natural Woods
When you think of an opulent spa bath, you likely conjure up an image of marble and glass — right? Well, one of this year's hottest bathroom trends is going to throw you for a loop. Cue natural woods. Think tranquil sauna in Jackson Hole, uber-chic spa in the Swiss Alps, or even luxe glamping vibes in Big Sur. By incorporating natural elements like wood into your bathroom's decor scheme, you're able to achieve a warm, cozy, laidback environment that inspires complete wellbeing, no matter the season. White drywall, porcelain, and metal hardware are definitely starting to feel a bit sterile, thus the major and totally welcomed uptick in natural woods this year.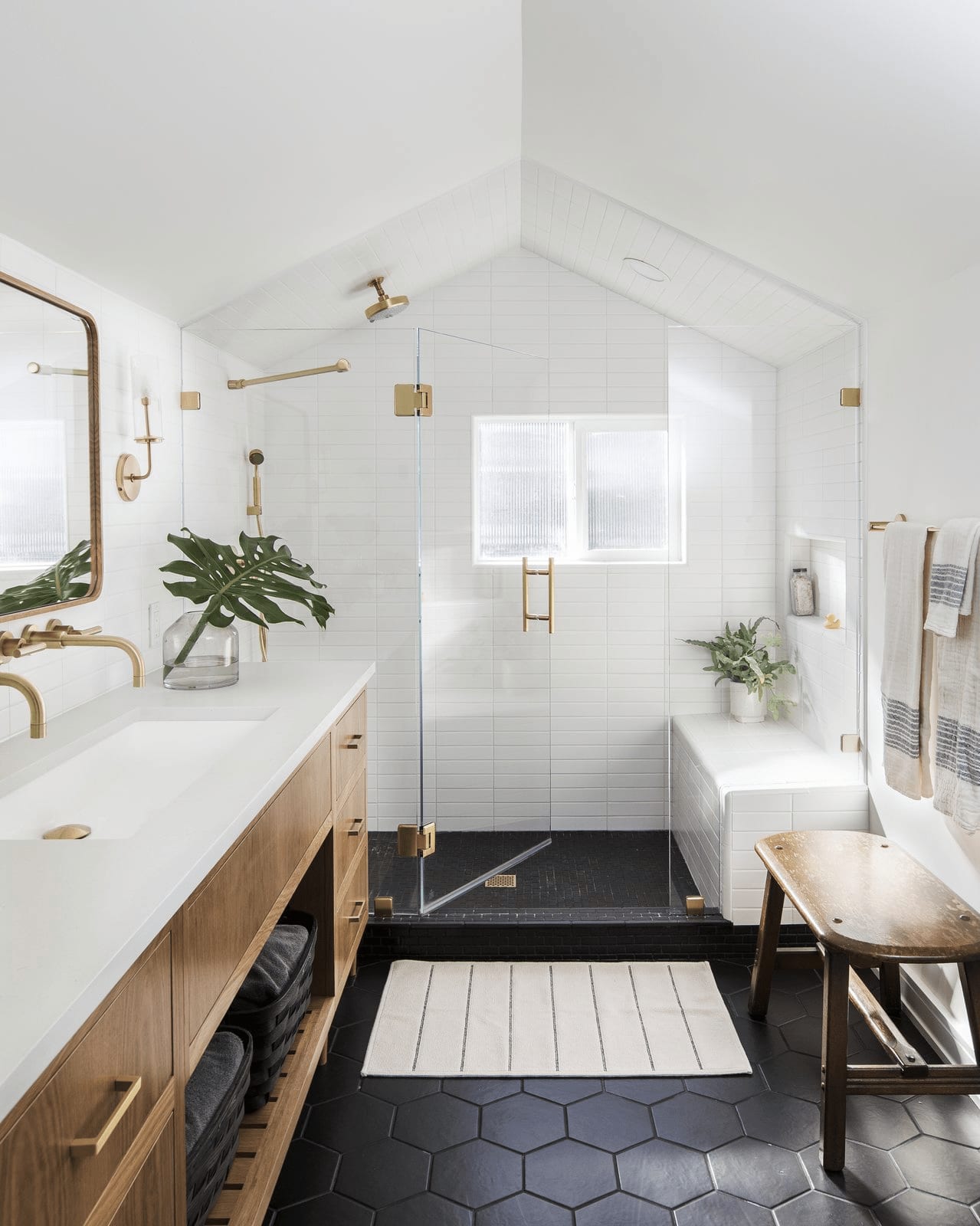 ---
How are you fulfilling your spa needs at home this year? Which trends are you looking to pursue? We're here to guide you through any bathroom renovations in 2021 — simply email us at
[email protected]
and let's talk self-care.