As the Westside's leading real estate team, let's just say we know a thing or two about what's new and novel in Los Angeles. From the latest and most luxe listings to the city's greatest bites and sips, we're always on the lookout for the next best thing. And that next big thing right now? LA's newest Michelin star restaurants, of course. From forward-thinking French fare in DTLA to Southern-inspired eats in Culver City, here are the eight recently awarded spots you'll want to snag a reservation at in 2023.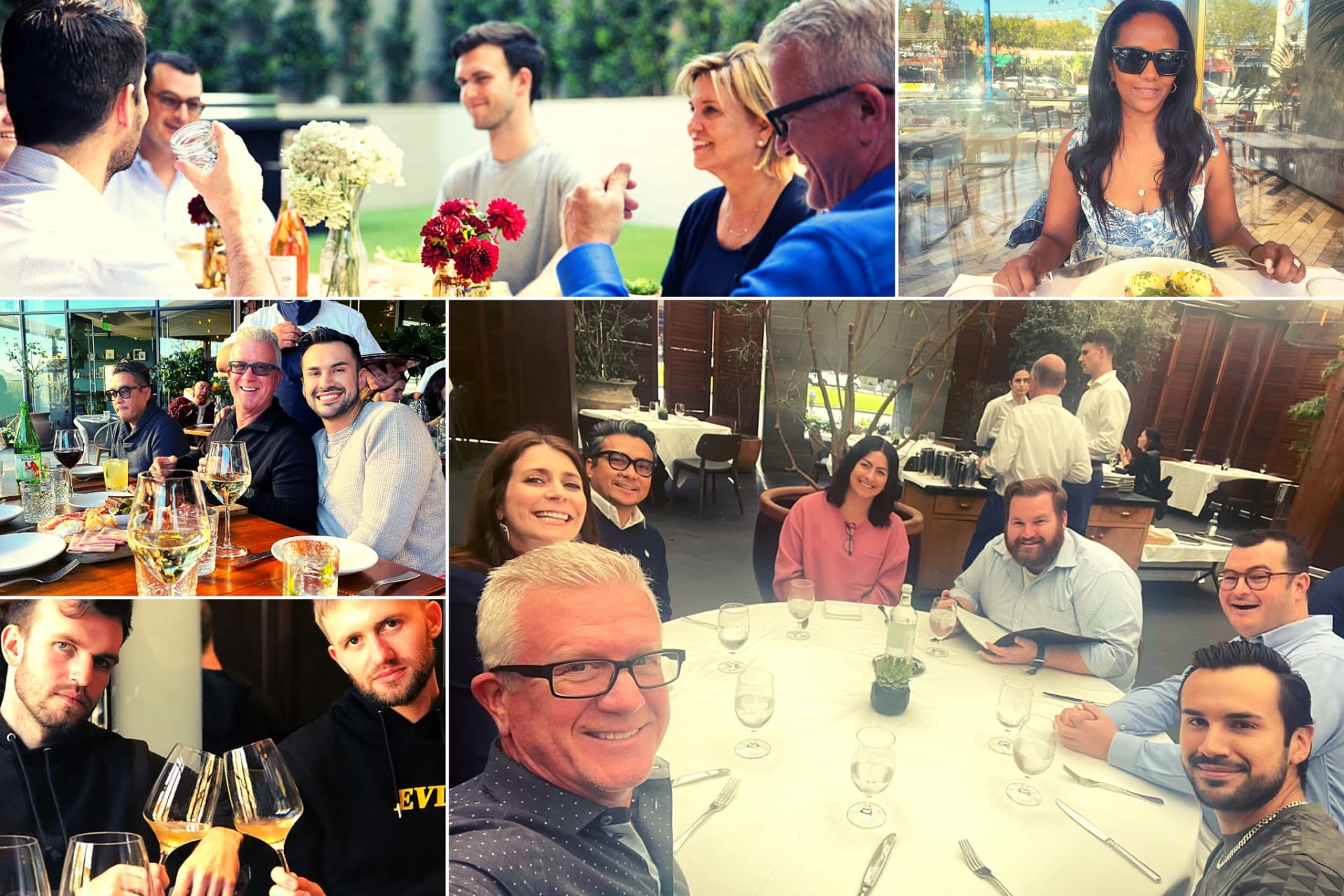 Gwen » Hollywood
One of our longtime LA faves has entered the chat. Gwen is a European-style, meat-centric restaurant (and butchery) from celebrity chef Curtis Stone who's gained legend status for his house-made meats and wood-fired steaks. And let's not forget about epic sides like the duck fat potatoes with tarragon vinegar and rosemary, or incredible cocktails like "Night on Sunset" (just trust us on this one).
Meat, meat and more delicious meat. Have you ever had the meat sweats? If you overdue it here, that may be the result. — DAVID BERG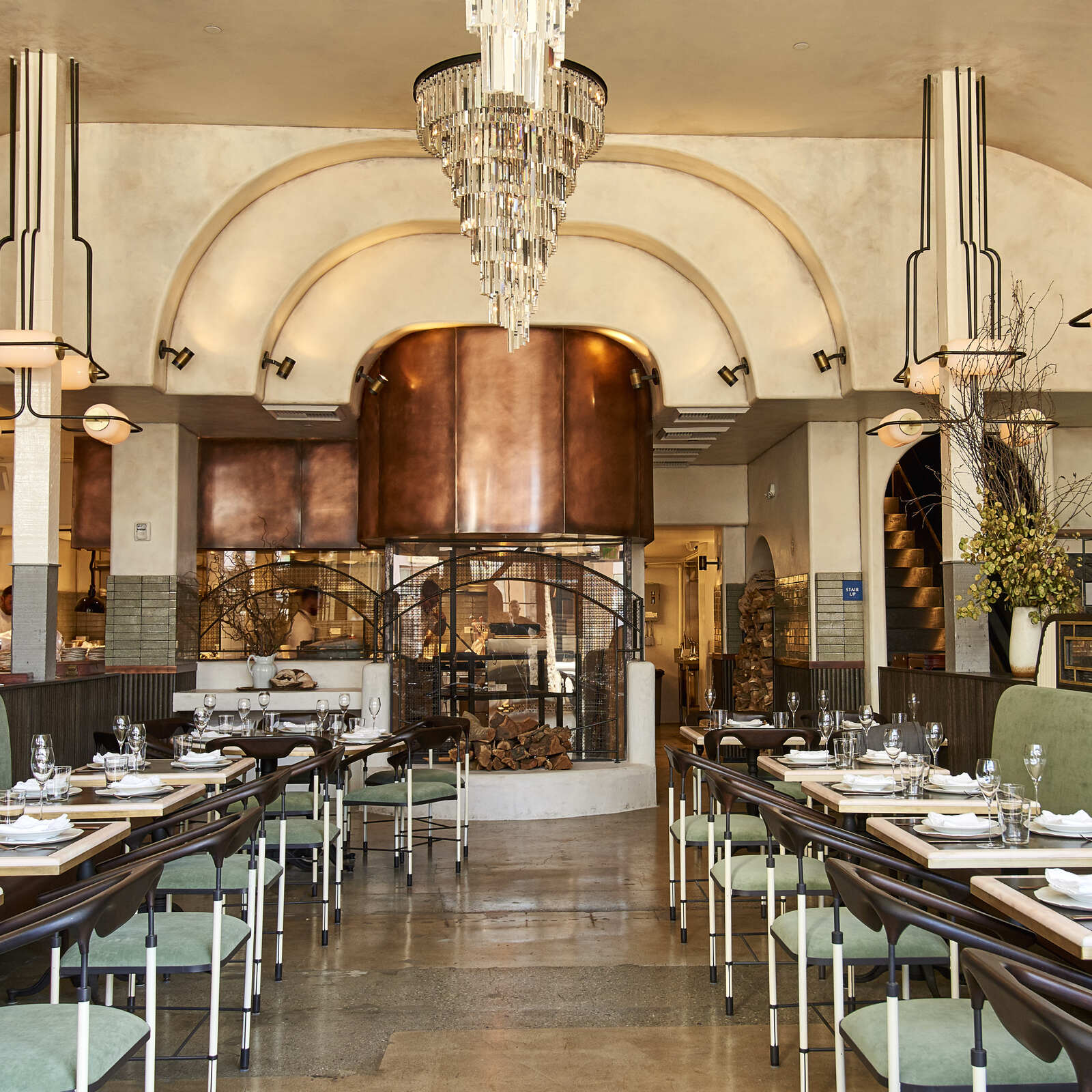 Photo Courtesy of Resy
Manzke » Beverlywood
House above French bistro Bicyclette, Manzke is a new 10-course tasting menu concept from master chefs Walter and Margarita Manzke (who are also the mavens behind Republique). The duo blends hyper-local California cuisine with Latin American, Asian and European influences, resulting in a truly one-of-a-kind dining experience that's afforded them — you guessed it! — Michelin status.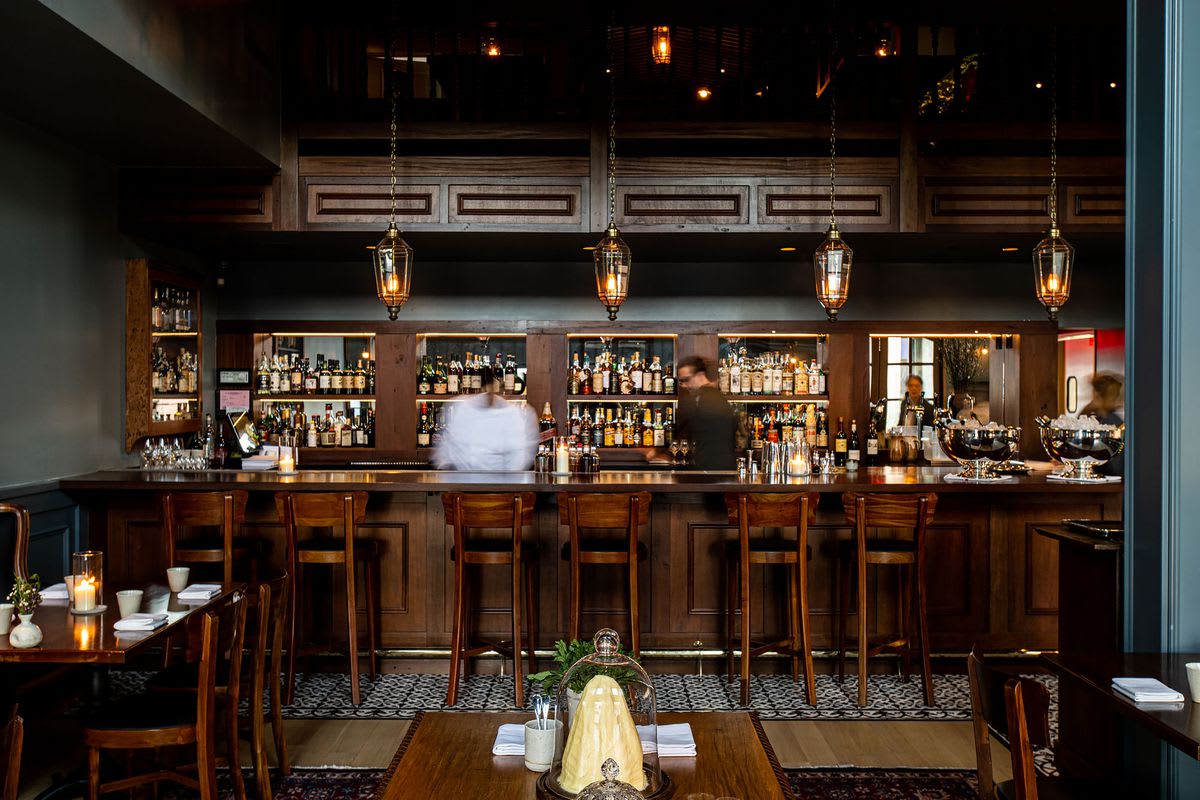 Photo Courtesy of Eater LA
Citrin » Santa Monica
Brainchild of Chef Josiah Citrin, the face behind LA's iconic Mélisse restaurant, Citrin offers a modern Californian pre-fixe (and a la carte!) menu with a distinct focus on seasonal ingredients and global touches. You'll find renowned chef Ken Takayama at the helm who's serving up Michelin-worthy dishes like "truffle egg" for a casual $115, as well as more modest options like "hamachi collar" for $34.
10 out of 10. Great ambiance and exceptional food. — F. RON SMITH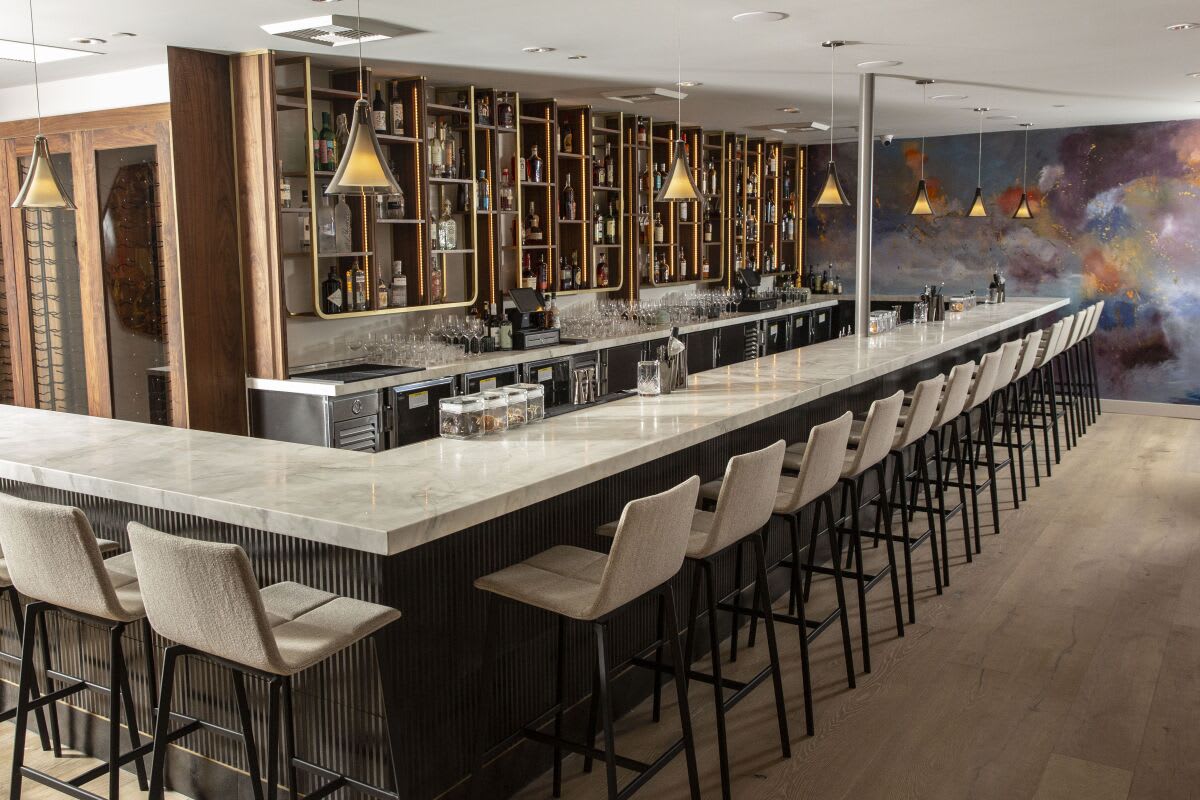 Photo Courtesy of LA Times

715 » DTLA
There are amazing sushi restaurants, then there's 715. Long story short, it's in an entire league of its own. Hailing from Osaka, Chef Seigo Tamura of 715 is dishing out one of LA's most unforgettable omakase experiences with seafood sourced exclusively from Japan. Let us preface that your meal will be $300 per person (before tax and tip) but that it's OH so worth it.

Photo Courtesy of The Infatuation

Hatchet Hall » Culver City
Another Westside mainstay has earned the stamp of approval it deserves. Spearheaded by Chef Wes Whitsell, Hatchet Hall offers a drool-worthy menu that's rustic yet contemporary with a creative Southern twist. [Basically] everything is wood-fired (including the corn bread, which is an absolute must), and all produce is sourced directly from SoCal farmers. Simply put, you can't go wrong with anything on the menu. And in case you missed it, they also have one of our favorite fireplace bars in LA.
Hatchet Hall is always a treat. You can't go and not order the Anson Mills Cornbread. It's prepared with cheddar, shishito, butter, and honey and it's f****'n goooood! — BRANDON SMITH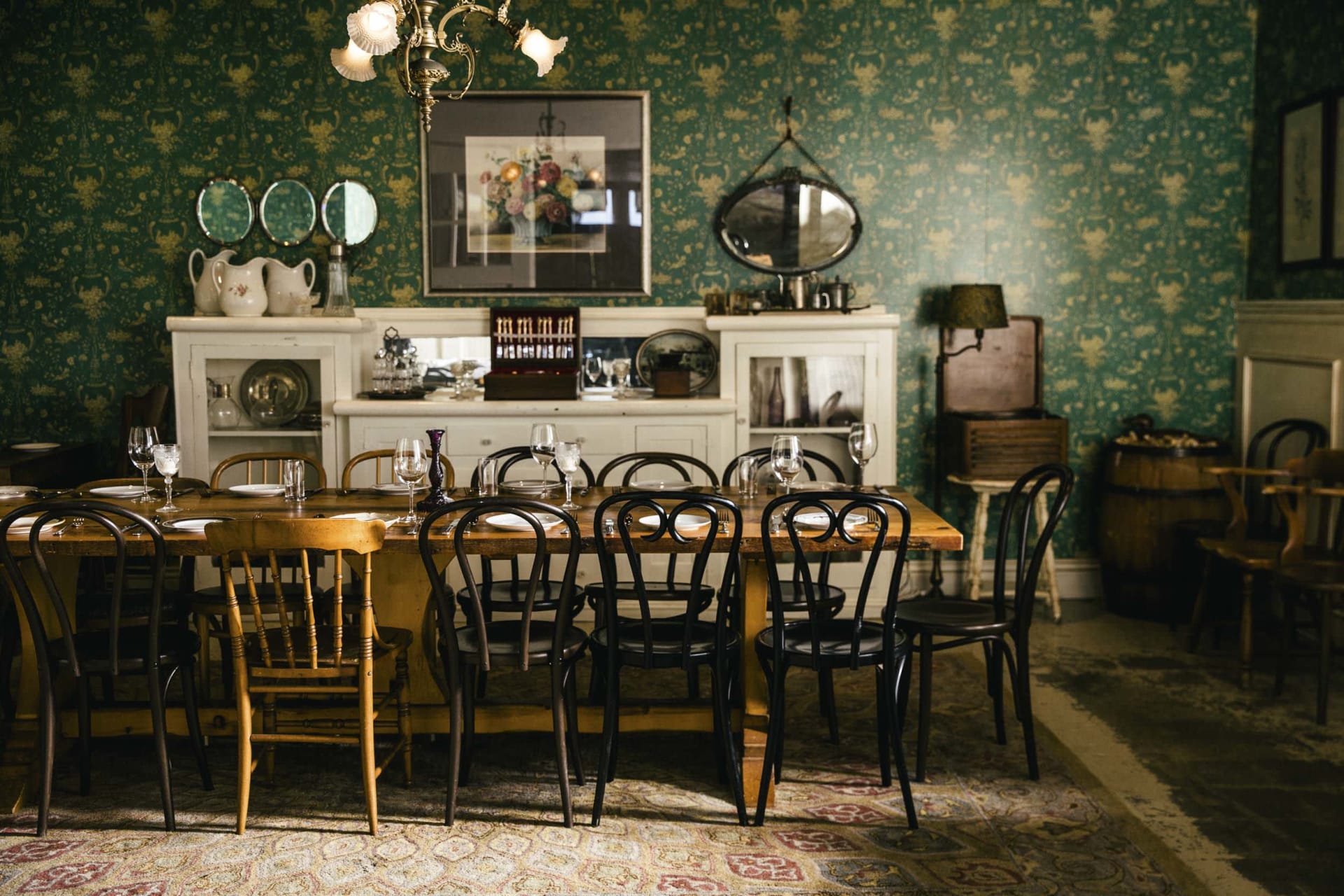 Photo Courtesy of Hatchet Hall
Sushi Kaneyoshi » Little Tokyo
When we say Sushi Kaneyoshi is a hidden gem, we mean that both literally and figuratively. The clandestine omakase sushi counter in Little Tokyo is the first independent project of Yoshiyuki Inoue, who has years of Michelin experience under his belt. Here, he's preparing Edo-style "jewelry boxes" of the highest-grade fish in the game, which often involves aging and curing for days. Every bite is a piece of art, which will reflect itself on the bill too (we've got another $300 worth-it meal on our hands).

Photo Courtesy of Hungry Onion
Camphor » DTLA
A "modern bistro" located in DTLA's bustling Arts District, Camphor is helmed by the ever-acclaimed Max Boonthanakit and Lijo George who are putting a distinctive Southeast Asian twist on traditional French fare. Think dishes like classic beef tartare with tempura herb leaves and innovative cocktails that scream how the heck did they make this. Date night or family dinner, doesn't matter — add it to your list.
I love heading over to the Arts District for a bite, and Camphor does not disappoint. Standouts for me were the Gunpowder Shrimp bursting with a dried chili punch, the beef tartare with tempura leaves and the incredible St. Germaine — a citron cocktail made with tequila blanco, sage, and spiced vanilla pineapple. YUM! — KRISTA MASELLA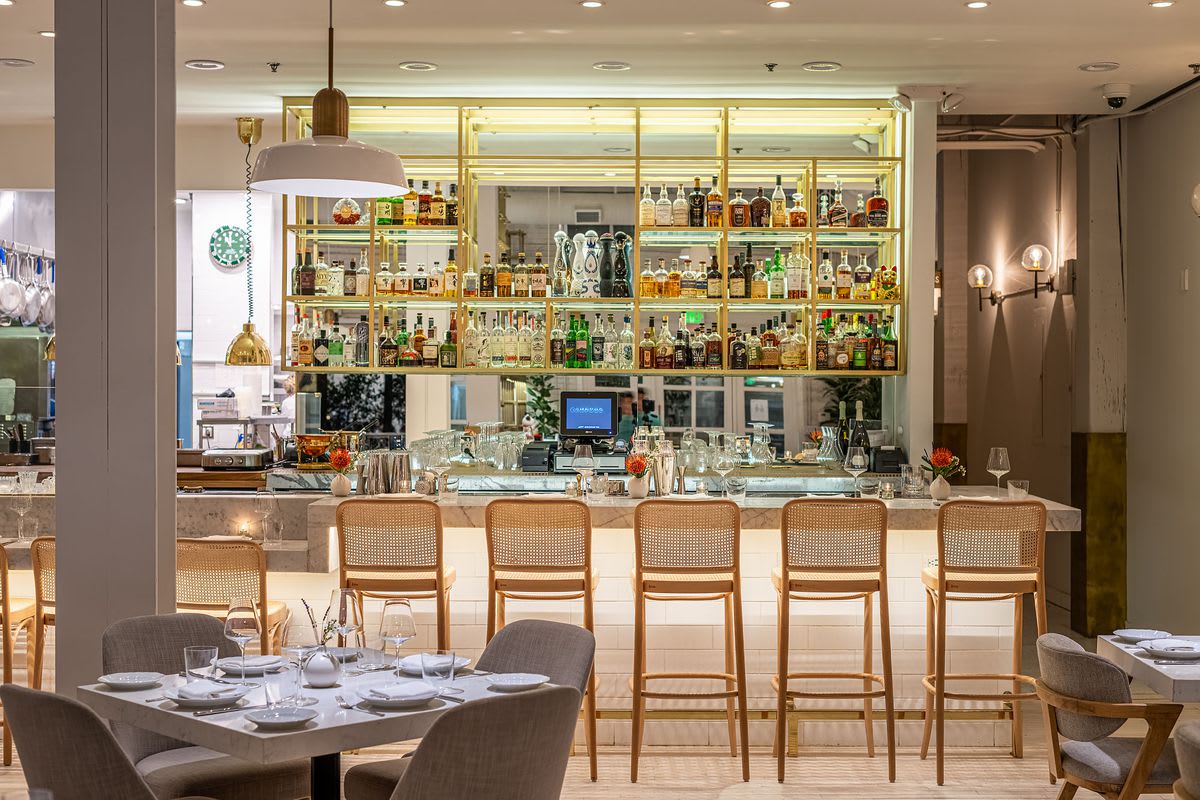 Photo Courtesy of Eater LA
Addison » San Diego
While all the LA restaurants listed above got one star this year, there's a spot in San Diego that got a whopping three. Meet Addison, Southern California's first-ever three Michelin star restaurant. Chef William Bradley offers his distinct culinary perspective through a nine-course dining experience that showcases the beauty and allure of California gastronomy. It's $325 per person, but if you're looking to embark on a foodie road trip, this is IT.
I've been to Addison several times and can confidently say that the food is worth the trip, even if the atmosphere is a bit formal for my taste. Give it a shot and let me know your favorite dish. — ROBERT MORTON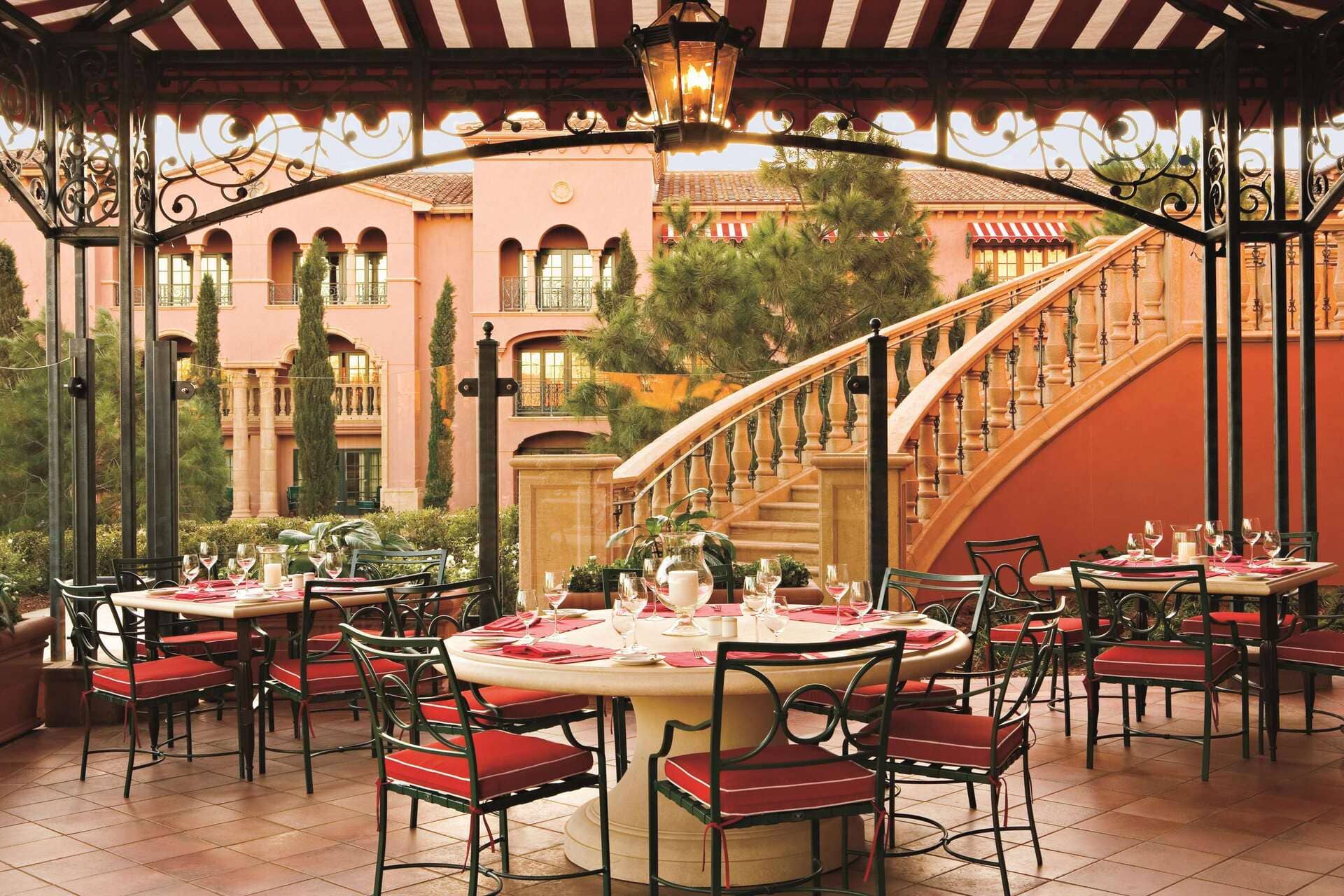 Photo Courtesy of Fairmont Grand Del Mar
The Full List of LA Restaurants that Kept or Earned Michelin Stars in 2022:
TWO STARS
Hayato, Los Angeles
Providence, Hollywood
Sushi Ginza Onodera, West Hollywood
Mélisse, Santa Monica
n/naka, Los Angeles
ONE STAR
Morihiro, Los Angeles
Phenakite, Los Angeles
Kato, Los Angeles
Orsa & Winston, Los Angeles
Q Sushi, Los Angeles
Shibumi, Los Angeles
Kali, Hollywood
Nozawa Bar, Beverly Hills
Maude, Beverly Hills
Gucci Osteria da Massimo Bottura, Beverly Hills
Osteria Mozza, Los Angeles
A few restaurants on this list are true standouts for SBP, and the team had a few things to say...
The flavors are so delicate it sort of feels like looking at very conceptual modern art. You might not know exactly what's going on, but you sure do know it looks (and tastes) good. — TREVOR EDMOND , n/naka

The food here is admittedly not my favorite, however their cocktails are worth a visit. — DAVID BERG, Gucci Osteria
Love Osteria Mozza, especially the tagliolini with white truffles. — PARISA SCHNIDER, Osteria Mozza
We live for Nancy's Chopped Salad. — ROBERT MORTON & DAVID BERG, Osteria Mozza
The setting is beautiful and the service is outstanding. It's where you go if you're celebrating, or if you just want some really incredible Italian food! — KATY YAMBAO, Osteria Mozza

Be sure to tag us in your culinary escapades @smithandberg on Instagram for the chance to be featured! We'll just assume our invite got lost in the mail…