Where do you want to live next? Smith and Berg Partners is kicking off a new neighborhood spotlight series with one of LA's hippest enclaves to dine, shop, explore, and live. Welcome to Venice, where a relaxed coastal vibe meets a thriving, artsy atmosphere for one of the most unique destinations LA has to offer. From the best restaurants and bars to boutiques, schools, real estate, and beyond, here's the ultimate insider guide to Venice — curated exclusively for Tacos and Tequila by SBP.

Culture
Stroll the Canals: Take a leisurely walk along the historic Venice Canals. This picturesque pocket of Venice features charming footbridges, lush landscaping, and quaint houses, offering a serene escape in the heart of the city.

Shop Along Abbot Kinney: Spend an afternoon exploring the trendy, eclectic mix of boutiques, galleries, and restaurants along Abbot Kinney for the ultimate Venice experience.

Check Out the Venice Skate Park: For a dose of Venice's counter-culture history, visit the Venice Skate Park and ogle at the skateboarders who bring epic tricks to new heights…literally.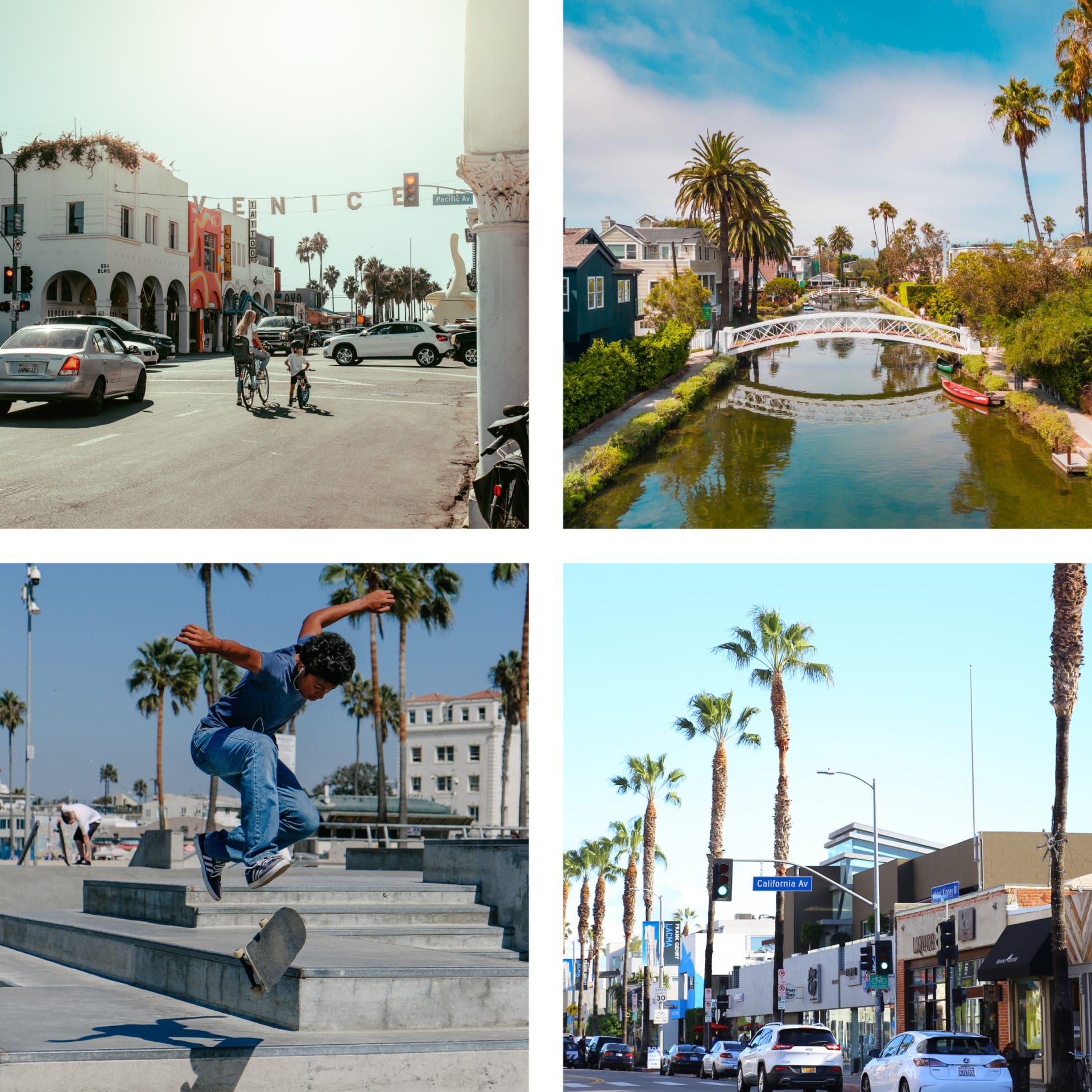 Restaurants
American Beauty: Experience contemporary American cuisine at its finest. American Beauty's diverse menu and casual, indoor-outdoor ambiance make it a local favorite — along with their epic craft cocktails. "AB Dirty Martini," anyone?

Ospi: Ospi brings the flavors of Venice, Italy to Venice, California with its delish pastas and wood-fired pizzas. Chef Jackson Kalb was on this last season of Top Chef, so you know it's gotta be good.

Dudley Market: For fresh seafood and farm-to-table dining, Dudley Market is our go to. Their menu changes daily to reflect the freshest ingredients available, but there's one mainstay you must try: the burger. One of the best in LA.

Gjelina: Since the very beginning, Gjelina has been a Venice institution — and for good reason. Come for the wood-fired pizza, small plates, and locally sourced veggies, stay for the killer ambiance and celeb sightings.

Casablanca: One of the best margs in LA — you heard it here first. Casablanca's flour tortillas are to die for, as is their "world-famous" calamari. But the real star of the show for SBP? The tequila express cart. This blog ain't called Tacos & Tequila for no reason.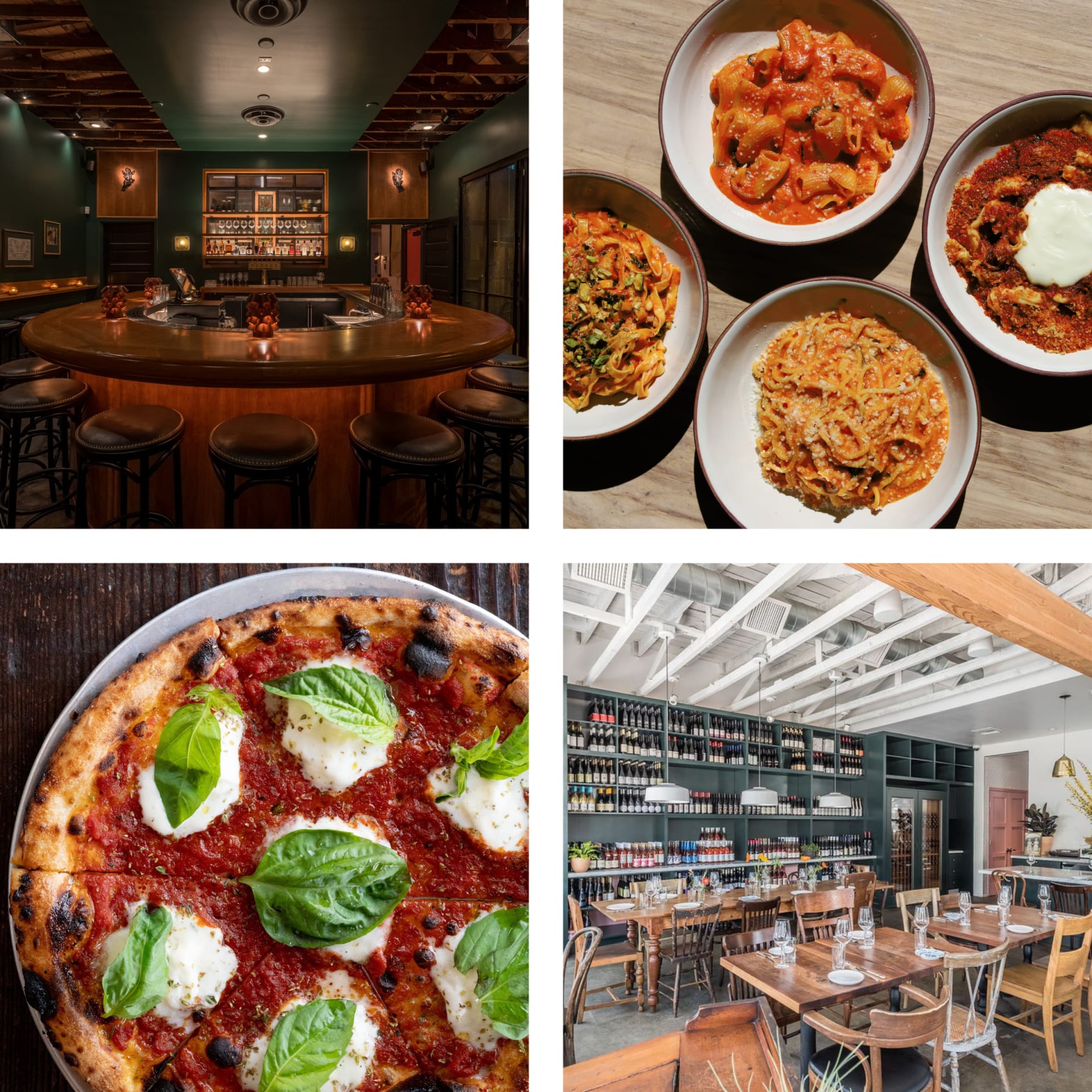 Photos Courtesy of American Beauty, Ospi, Gjelina ℅ Infatuation, & Dudley Market ℅ Eater LA

Coffee
Menotti's: Start your day with a strong cup of joe at Menotti's. This local coffee shop is famous for its espresso drinks and friendly baristas, while the cozy interior makes it a great spot to work or relax.

Groundwork: On Rose Avenue, Groundwork is committed to sustainability and quality. Enjoy a variety of ethically-sourced coffee beans and a laid-back atmosphere — and don't forget to try their pastries and baked goods.

Little Lunch: A Venice hidden gem, Little Lunch is a perfect for a quick pick-me-up. Their specialty lattes and sandwiches make it a favorite among locals looking for a tasty, quick meal.

Deus: More than a coffee shop, Deus Ex Machina, affectionately known as Deus, is a bona fide cultural hub on Lincoln. Combining coffee with motorcycles, surfboards, and an artistic spirit, it's a unique Venice experience that you won't find anywhere else.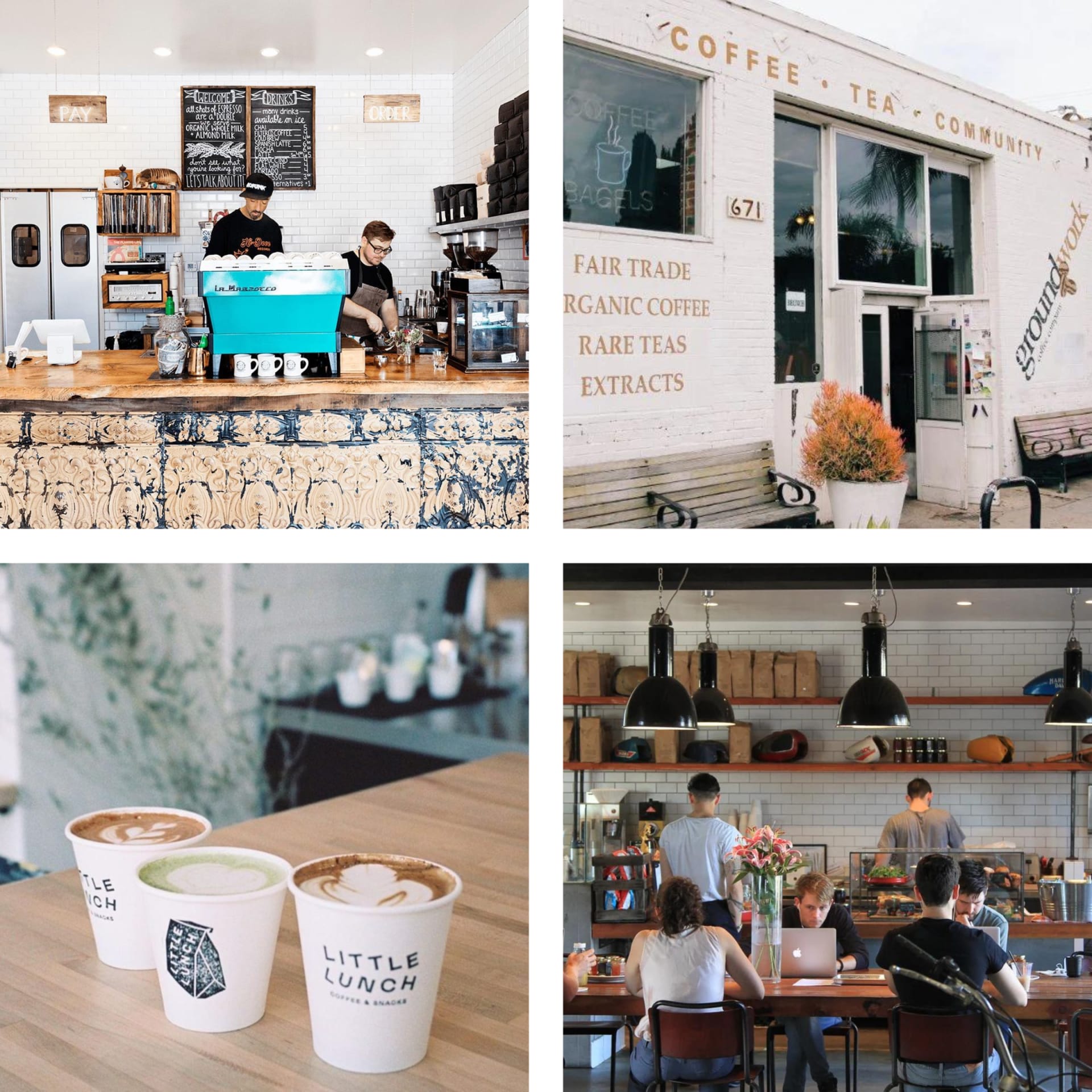 Photos Courtesy of Menotti's ℅ Arlo Skye, Groundwork, Little Lunch ℅ Yo! Venice, & Deus
Real Estate
Now, let's talk real estate. Smith & Berg Partners is proud to offer a stunning property in the heart of Venice, located at 33 20th Avenue. This modern masterpiece by renowned architect Bill Adams features open-concept living spaces, high-end finishes, and a rooftop deck with spectacular ocean views — perfect for entertaining. With its prime location, this property epitomizes the Venice Beach lifestyle.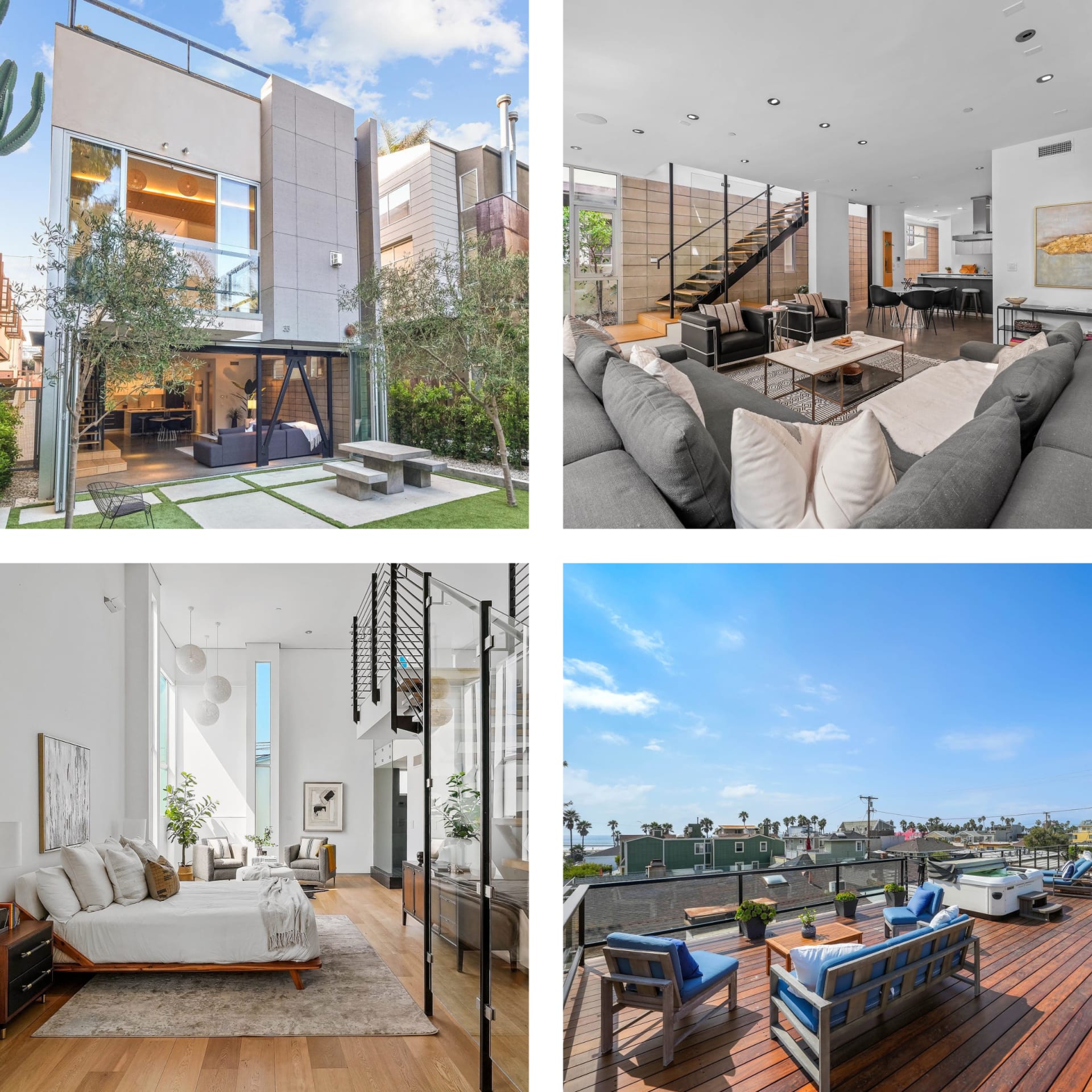 33 20th Avenue, Venice - Schedule a Tour

Shops
Heist (Women's Clothing): Discover high-end yet laid-back designer women's clothing at Heist. This Abbot Kinney boutique offers a curated selection of fashion-forward pieces, making it a must-visit for style enthusiasts.

Buck Mason (Men's Clothing): From classic t-shirts to rugged denim, Buck Mason is all about timeless, well-crafted menswear that exudes quality and style.

Tumbleweed & Dandelion (Home Goods): For rustic, beach-inspired home decor (also perfect for fall!), Tumbleweed & Dandelion is the place to go. Explore their collection of furniture, accessories, and vintage finds to add charm to your home.

Gjusta Goods (Pantry Staples): If you love Gjusta and Gjelina, Gjusta Goods offers daily essentials created and curated for their restaurants — from pantry staples to glassware, linens, and more. A must for the home entertainer.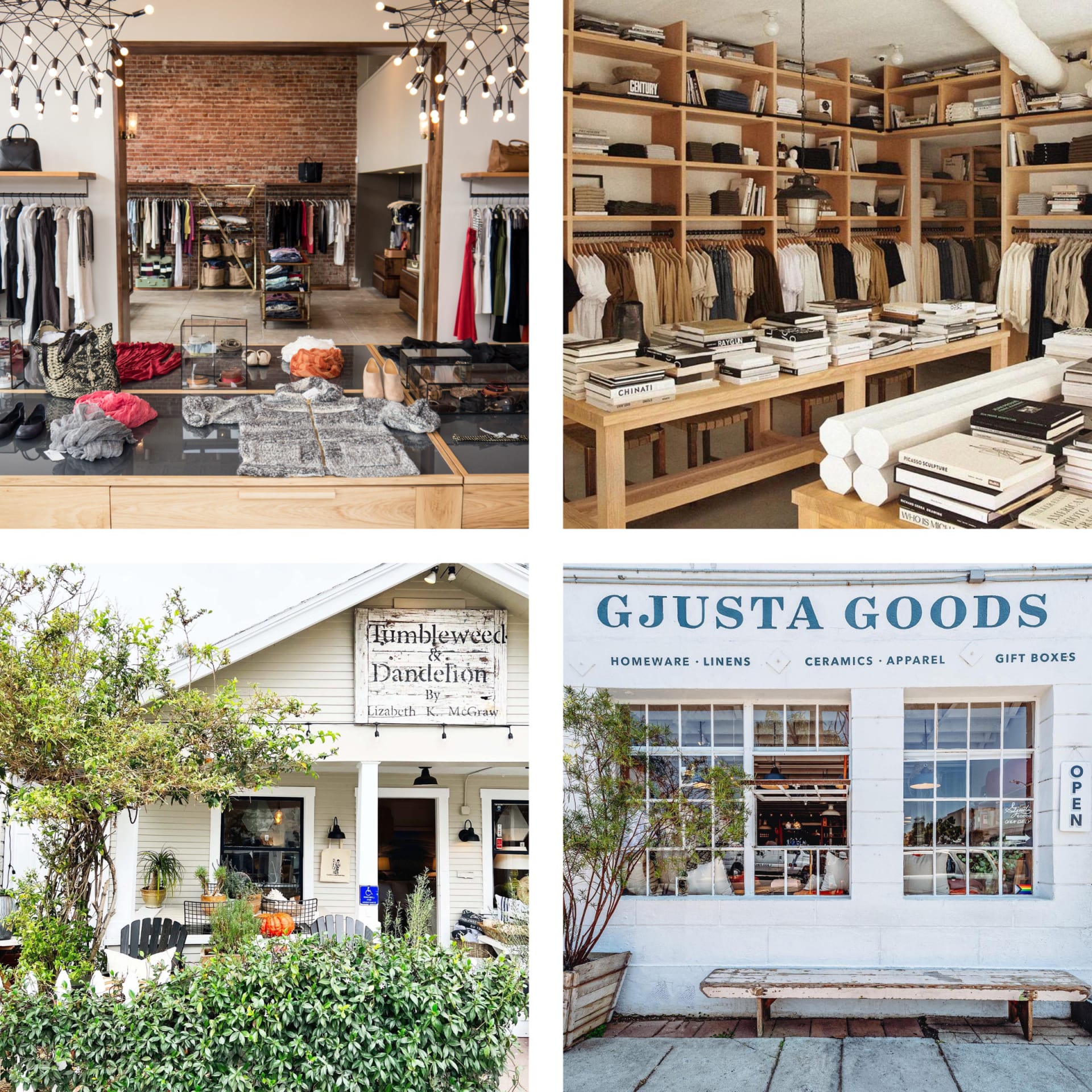 Photos Courtesy of Heist ℅ TimeOut, Buck Mason, Tumbleweed & Dandelion, & Gjusta Goods
Bars
Gran Blanco: Imagine a stylish, Aussie-meets-Cali vibe. Gran Blanco is it. Set beneath the iconic Venice sign, this intimate eatery and bar serves up great cocktails and bites for an upscale yet relaxed Venice experience.

Market: Located in one of the oldest buildings in Venice, Market offers a modern twist on Italian cuisine and cocktails. After dinner hours, the bar becomes one of the hottest, most bustling scenes on the Westside.

Hinano Cafe: A Venice classic, Hinano Cafe is a dive bar with total character. It's known for its laid-back vibes, friendly locals, and delicious burgers. Grab a cold beer and soak up the low-key Venice vibes.

The Brig: On the south end of Abbot Kinney, The Brig is a bustling day and night spot with a mid-century modern vibe, live music, billiards, and food trucks. A Westside staple, if you will.





Self-Care
Den Mother: Also located on Abbot Kinney, Den Mother offers a range of holistic health and wellness services. From acupuncture to massage therapy, this wellness center will help you rejuvenate and unwind.

Osea Skincare Studio: Pamper yourself at Osea Skincare Studio with organic skincare treatments. Their facials and body treatments use sustainably sourced seaweed-based products for a truly clean, nature-driven experience.

Take Care: Whether you're looking for a holistic facial, restorative massage, or relaxing sound bath, Take Care offers a unique therapeutic approach that combines science and ancient wisdom to promote healing.

Love Yoga: Find your zen at Love Yoga, where experienced instructors guide you through yoga and meditation classes. Whether you're a beginner or an advanced yogi, there's something for everyone here.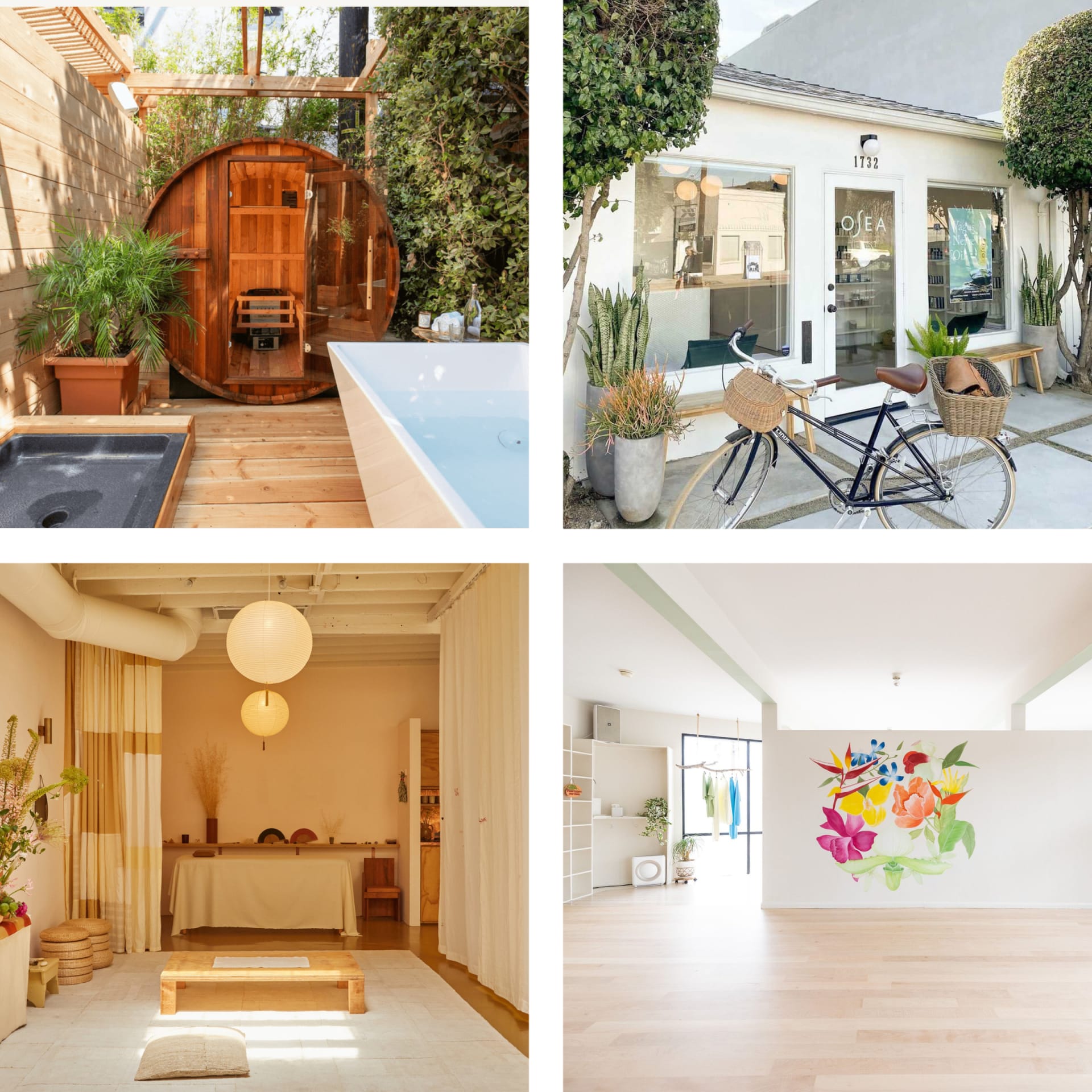 Photos Courtesy of Den Mother, Osea ℅ Wonderflaww, Take Care, & Love Yoga


Schools
Venice has excellent educational options, including schools in the Los Angeles Unified School District and private schools where students are immersed in rich arts and athletic programs. Notable public elementary schools in the area include Coeur d'Alene Avenue Elementary School and Westminster Avenue Elementary School, while top private schools include Acton Academy Middle School and Montessori by the Sea preschool.
Access
Venice's central location makes it easy to access other parts of Los Angeles. The 10 and 405 freeways are nearby, and the neighborhood is well-served by public transportation, including the Metro Expo Line.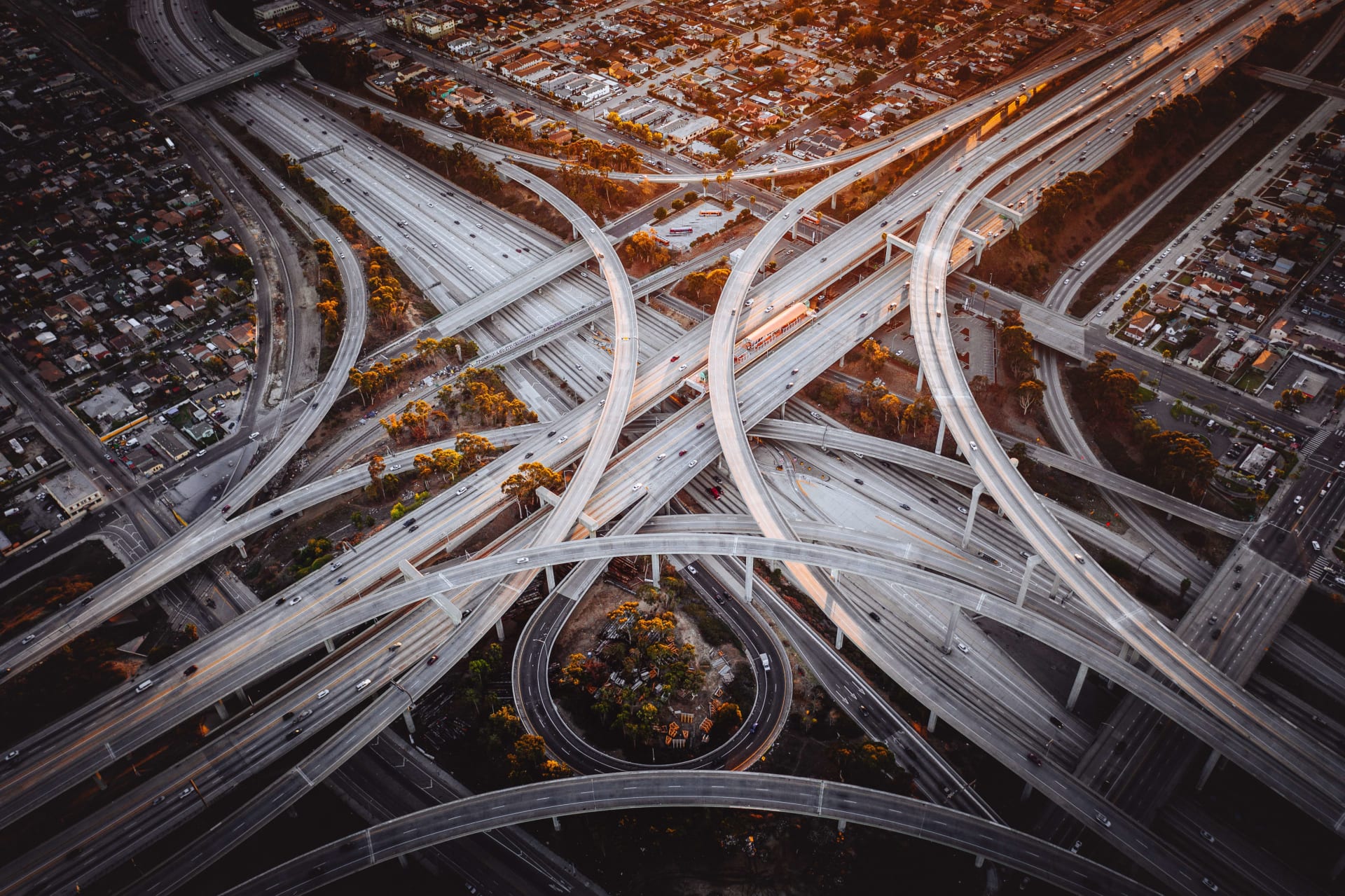 Interested in learning more about the lifestyle or real estate opportunities in Venice? You know what to do. Get in touch with us at

[email protected]

today.